Joined

Jul 4, 2020
Posts

27
Likes

7
Location
So I'm relatively new to this hobby (less than a year in). I'm trying all sorts of combos.
Is this allowed? Or am I gonna burn something?
Spoiler it sounds great!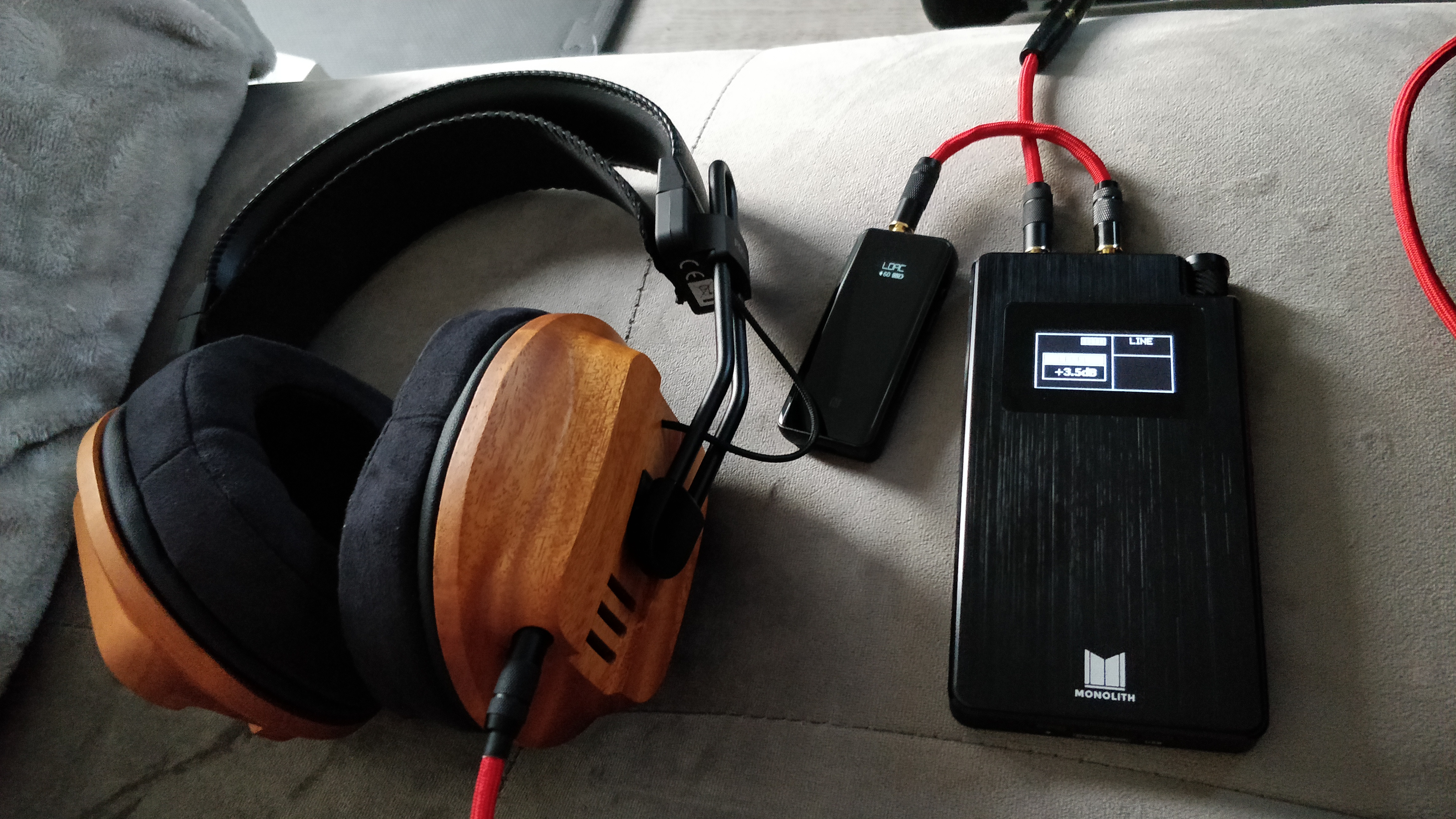 We have a BTR5 connected via LDAC to my android phone which is on max volume. The BTR5 is on high gain, max volume and is connected via a balanced 2.5mm to 3.5mm patch cable (from Hart Audio) to the 3.5mm "line in" on the Monolith THX Portable. The Monolith is outputting the whole signal (using a balanced cable) to hungry t60 Argons at around 1 o-clock (-4db). Any higher is too loud for me.... In theory the Monolith portable shouldn't be able to power Argons but this seems like more than enough.
I have no idea what is going on in terms or current or signal and whether I am risking damaging the Monolith by putting too much signal though it, or getting a less than optimal sound because there are too many pieces in the chain.
Curious to hear the thoughts of any other mad scientists out there trying similar combinations and the thoughts of anyone who thinks this is a bad idea (if so why?)