IEM Reviewer Extraordinaire
Joined

May 11, 2004
Posts

21,154
Likes

11,944
Location
First, I'll like to thank
SoundMAGIC
for the samples.  
It has been quite some time since SoundMAGIC last major IEM release (of PL50 and PL21), but they have continue to make minor improvement over their older lineup, became OEM supplier to major Western headphone brand, and even released a
portable headphone amp
of their own. One thing that has not been lost for all these time is their principle of offering real bang for the bucks products for the lower end of the market. The four new SoundMAGIC headphones are perhaps the best proof of the company business model and again aim to push the standard of price / performance ratio to a new height.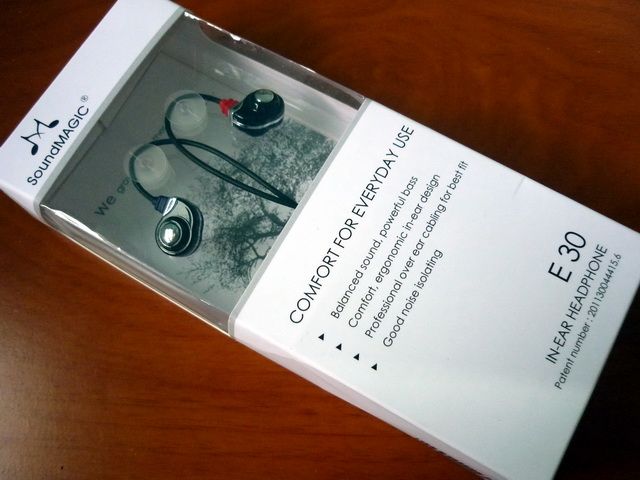 SPEC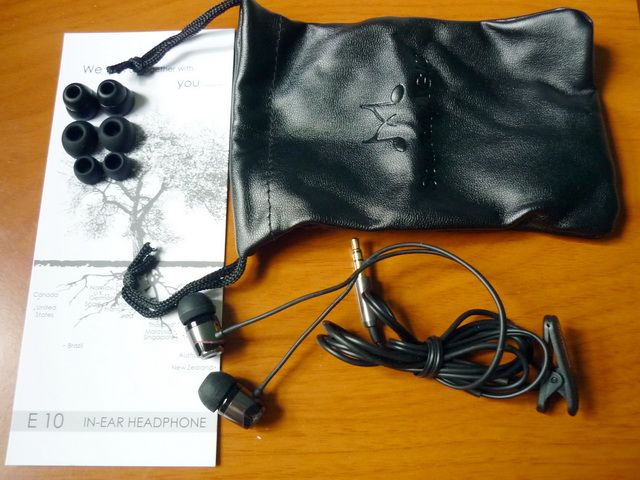 E10
Driver: 10mm Dynamic Transducer
Frequency Range: 15Hz – 22kHz
DC resistance: 16 +/- 10% ohm
Sensitivity:  100 +/- 2dB @ 1kHz/mW
Max Input: 20mW
Cable: 1.2m, Gold plated mini plug
Weight: 11g
MSRP is around US$35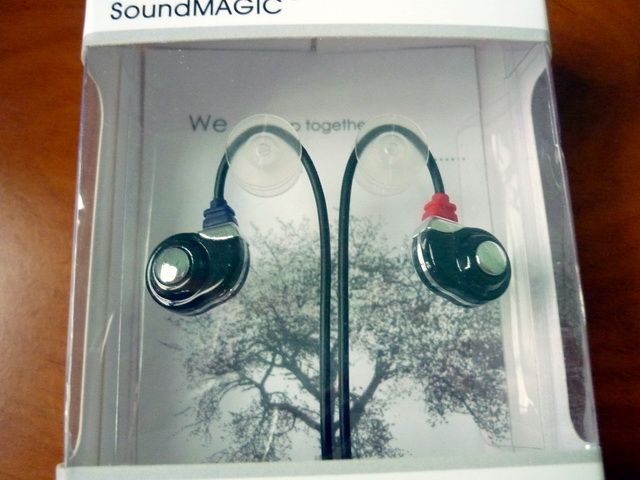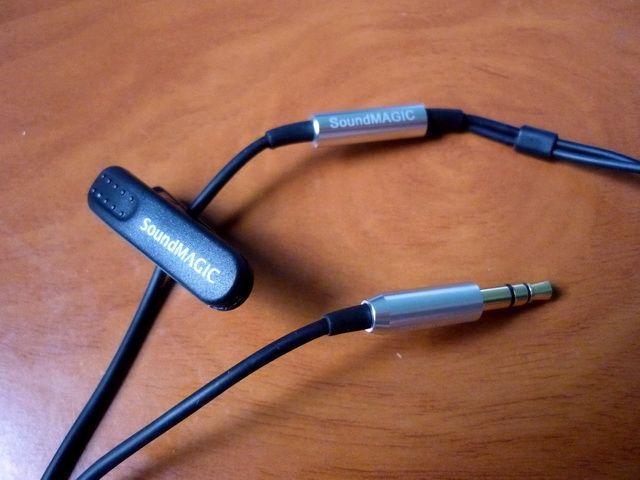 E30
Driver: 9mm Dynamic Transducer
Frequency Range: 15Hz – 22kHz
DC resistance: 12 +/- 10% ohm
Sensitivity:  94 +/- 2dB @ 1kHz/mW
Max Input: 20mW
Cable: 1.2m, Gold plated mini plug
Weight: 10g
MSRP is around US$40  
EH11
Driver: Dynamic Transducer
Frequency Range: 15Hz – 22kHz
DC resistance: 16 +/- 10% ohm
Sensitivity:  107 +/- 2dB @ 1kHz/mW
Cable: 1.2m, Gold plated mini plug
Weight: 19g
MSRP is around US$50  
P30
Driver: 40mm Dynamic Transducer
Frequency Range: 20Hz – 22kHz
DC resistance: 32 +/- 4.8 ohm
Sensitivity:  108 +/- 3dB @ 1kHz/mW
Max Input: 100mW
Cable: 1.2m, Gold plated mini plug
Weight: 85g
MSRP is around US$75  
Packaging, Accessories and Build Quality
The last generation of SoundMAGIC (SM) all comes in a very decent looking dark metallic blue packaging and the new generation comes in an even better looking white box. It is almost as good as large brand offering of the same price range, and perhaps better than most of them. These are certainly very far from what we had seen on the original PL30 packaging and just show you how far the market has gone for the last few years. Even budget Chinese brands such as SM had evolved due to the growing market demand.  
Accessories wise, E10 comes with three pair of single flange (S, M, L) and one pair of bi-flanges eartips, a shirt clip and a synthetic leather-like soft pouch.  E30 and EH11 is about the same except EH11 with a bigger sound pouch and E30 has
three more pair of foam eartips (S, M, L) and
a pair of over-the-ear guide. For P30, only a large soft pouch since is it a portable cans. The eartips included are all fine but not top notch.  I will recommend Sony Hybrid, especially for E30, see later paragraph for reasoning. [UPDATE] SoundMAGIC informs me that E30 indeed will have bi-flange and not foam tips.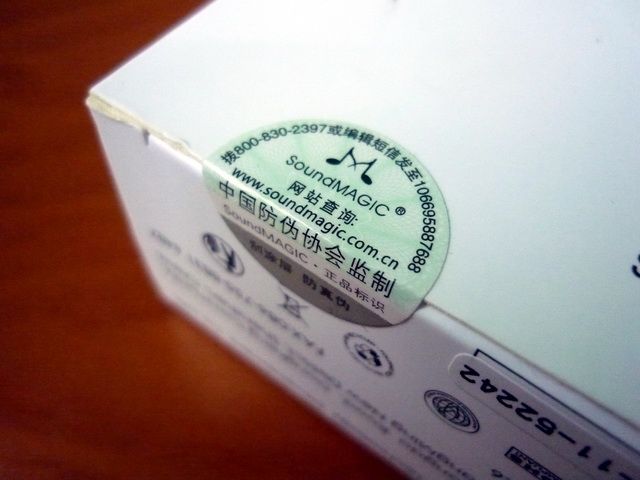 Anti-fake sticker with online checking now comes with all models  
Build quality wise, all 4 models are very decent and show improvement over the last generation of SM IEM like PL50. The cable on E10, E30 and EH11 have metal sleeve on both the 3.5mm plug as well as the Y-splitter section for reinforcement. E10 earpieces are fully aluminum.  E30 is two tones plastic. EH11 is mainly plastic as well but the adjustable shaft of the ear clip is aluminum. P30 is mostly plastic as well but the head band is reinforced with metal band and the side of the ear cup is a very well finished aluminum plate. Cable used on the 4 models seems a little different from the past. It has less memory effect compared to that of the PL50, though not totally memory-effect-free. Overall they still look pretty decent and not flimsy at all, at least not on their price range. The only real weakness I have seen is on P30 – there is a very mild driver flex when I deliberately push the ear cup very firmly to the ear but generally it is unnoticeable on normal use. Microphonics is decent on E10, but you can wear it over-the-ear or use the included shirt clip to improve it. It is a non-issue for E30 since it is design to be wore over-the-ear and there is already a pair of ear guide included. It is also quite low on P30 (which only on the left side where the cable goes into). Microphonics is slightly worst on EH11, not to a point of total annoyance but definitely can be an issue for those who are highly sensitive on this. Unfortunately the only thing that can be done is to use the included shirt clip. Not a 100% solution but it is better than none. Isolation wise, E10 and E30 (with bi-flange) both have average isolation, enough for daily use.  EH11 doesn't isolate quite as good (reason see below). P30 isolated quite well, actually better than E10 / E30 but not by a lot.  
From left: PL30, E30, PL50.  
A few things to note about the design: (1) E30 retains the same fit / design from the PL30 with a fairly shallow fit that can be a hit or miss. I'll recommend either Sony Hybrid or bi-flange eartips as both provides better secured fit than the stock eartips.
Unfortunately bi-flanges are only included with E10 but not E30.
(2) The design of EH10 is definitely a little odd because it comes from SM's previous EH10 model (which is not IEM, just earbud with ear clip). At first I thought I will have problem getting a good fit but it turns out to be surprisingly comfortable once I find the sweet spot. The only caution is probably for people with small ear which the E11 might not fit so well.  The IEM is vented on both front and back and has very little bone conduction issue, which I assume is important since it is designed for active life-style. Of course the obvious downside is that it doesn't provide quite as good isolation as E10 or E30. This could be a good or bad thing, depending on whether you are running on the street where you want to beware of traffic or on a noisy gym with TV on full blast. (3) P30's fit is actually quite good for me. I have a fairly large head so portable cans often are too tight (i.e. AKG K81DJ) or can be a little loose (i.e. MEElec HT-21). The later is a good thing for comfort but it is not meant for a lot of head movement or isolation. P30 provides just enough clamping that it fits securely on my head with a decent level of isolation, but not enough to feel any discomfort, especially since the synthetic leather pad is actually quite soft and cushion very well. The robust construction is also a big plus.  
Overall the four new SM are quite well made. There are minor issues like those mentioned above though they are not something unique to SoundMAGIC or bad enough that renders the headphone useless.  For their price tag, I am more than satisfy with what I see.  
Sound Quality
All headphones were given at least 50+ hours of burn-in before the review. No major change in sound was detected. Those who have older SoundMAGIC IEM might know that the company doesn't have any particular house sound in the past. The old PL series contains everything from the more analytical sounding PL30, bass oriented PL11, warm and darkish PL21 to the mid focused PL50. The same continues to the new E series, but on a smaller extent.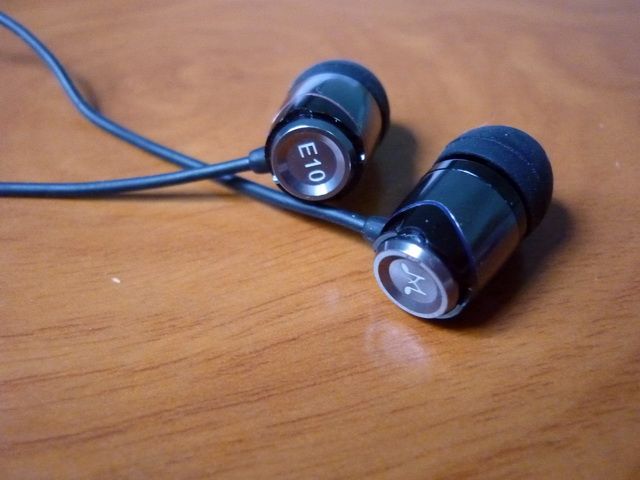 The retail version will have color coded (red/blue) strain relief, which is not on the sample.  
The sound signature of E10 is balanced with a mild U-shaped frequency response, forward but not rich, quick, energetic and dynamic with a fairly strong bass. Bass reaches down deep to sub-bass and hit with good impact, almost to a point of being bass dominant but lacks really good texture to be a monster of its own. Mid is only a tad recessed, still relatively sweet and clear but not a strong point in the overall presentation. Treble extends very well, not particular analytical but not lacking either. It has enough highlight to draw out the 'sss' in the vocal when called for, but not enough to sound bad with permanent sibilance. Soundstage is average due to the forwardness of presentation. In many ways the E10 shares a lot portion of its sound with ECCI PR300. While E10 has a deeper bass and slightly warmer tone, PR300 has more sparkle and hotter on the treble. This is quite different to that of PL50, which is smooth and mid focus though I still consider to be the same sound quality level as E10 and PR300.  
The sound signature of E30 is more toward neutral, slightly laid back, smooth yet retains a high degree of clarity and end-to-end reach. Bass reaches down almost as deep as E10, but smaller in quantity. Not large by any means, but definitely much more than PL30 could have ever offered. Mid is not particular forwarded or recessed but feel like half step away, in the same room but not in-the-face. Treble is almost on the same pace as bass and mid in overall tonal balance, just a tad behinds but still retains good presence not to feel lacking. Soundstage is quite good. Not the best in positioning but still better than most in its price range. E30 reminds me of GR07 – not quite as bright or as out reaching from end-to-end, but certainly has the same flavor of tuning toward a neutral, monitor-like presentation but with a tiny bit of added warm. This is not to say E30 can compete on or close to GR07 level just yet – it still doesn't have quite as good a resolution. But for $40, the overall tonal balance of E30 is hard to beat.  
The sound signature of EH11 is warm, smooth, upper mid centric yet slightly laid back at low volume and sounds more lively when the volume is turned up. The amount of bass is about neutral. While it can render some deep note, the quantity is not enough to impress unless on a fairly loud volume. Mid is the strength of the IEM.  Not particularly forward, but it does have a sense of thickness and warm to give texture and sweetness. Treble, like bass, is hiding behind the mid. It has the extension but not the presence to fully showcase micro detail. Soundstage is better than average due to vents on both sides of the transducer, but the mid centric sound limits the overall width. EH11 feels like the fraternal twin of PL50. PL50 is more laid back with a lower mid focus; EH11 is slight more aggressive with an upper mid focus. PL50 gives better micro detail; EH11 handles speed and impact better. Overall the two are not too far from each other quality wise. Like E10, they are more about difference than simply better/worst.  
MEElec HT-21 (top) and P30.  
The sound signature of P30 is warm to slightly mid and bass focus. Bass has good quantity and quality. It is not huge but the low end impact can still be felt easily. Mid is in pace with the bass, slightly thick and show good texture and sweetness. Treble, especially upper treble, feels a little behind the mid and bass. Not lacking but does give a slightly darkish feeling. Soundstage is quite good for a closed can, but nothing spectacular. Though not quite as bass strong and with a slightly more forwarded mid, the overall tuning of P30 reminds me a lot of TMA-1 with the same darkish flavor. I generally prefer a more detail and analytical sound on IEM which I listen more critically but tend to be on the opposite with portable cans as I usually go for a warm tone and more casual listening. I really like the TMA-1 for that and P30 also fits right into my taste. It is not a TMA-1 killer per se, but still very well rounded portable cans for the sub $100 category and a good alternative to other brighter selection such as the MEElec HT-21 or Fischer Audio oldskool70s.  I think it is hard not to mention AKG K81DJ when it comes to sub$100 closed can as it has been a well recommended closed cans for Head-fi for quite some time till recent few years, not to mention that the current $50 price tags make it a good buy on its own right. The most obvious difference in sound between K81DJ and P30 is that the AKG offers a richer tone, crispier top and better dynamic while P30 has better soundstage, separation and sounds more laid back. Personally I prefer K81DJ's sound by just a hair - but given that I can't stand its clamping for more than half an hour, P30 is just a better choice that I can go to without the feeling of losing a lot ground.  
Verdict
SoundMAGIC has always kept a good point on not disappointing the user with their new models and it still stands true for E10, E30, EH11 and P30. The new models revamp the sinking gap caused by the fast moving IEM market and the aging PL series and once again reaffirm SoundMAGIC's strong presence over the budget market. Though they might not know how to walk through solid wall or make a tiger vanish into thin air, the stuffs SoundMAGIC pull out of their hat are just as impressive, if not more. For its tonal balance and outstanding price/performance ratio, E30 is recommended with a 4.85/5 Sonic Diamond.  
For a quick sum-up on the IEM models, please refer to the Concise Multi-IEM Comparison in my sig.