General Information
KZ AS24​
Standard Version x Tunable Version
12 Balanced Armature Drivers
High-End Tunable In-Ear Monitor
Listen to the whole world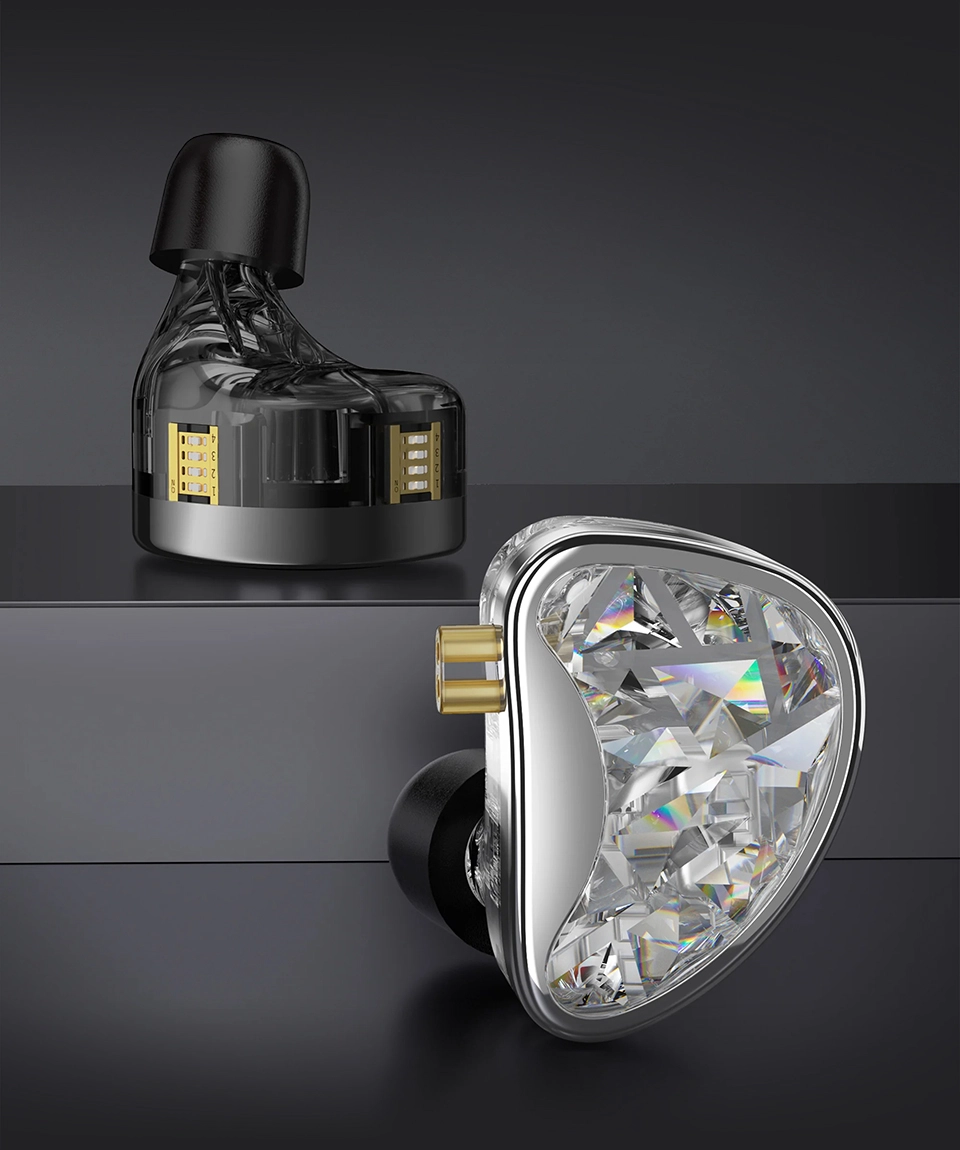 ​
12 BA drivers per side​
Breakthrough the audio hardware ceiling
The KZ AS24 earphones feature an enhanced electronic frequency division. Improved electronic frequency division has further optimized the continuity and smoothness of triple frequency. Combined with a brand-new reed structure design, it shows you a full-bodied and authentically natural sound quality.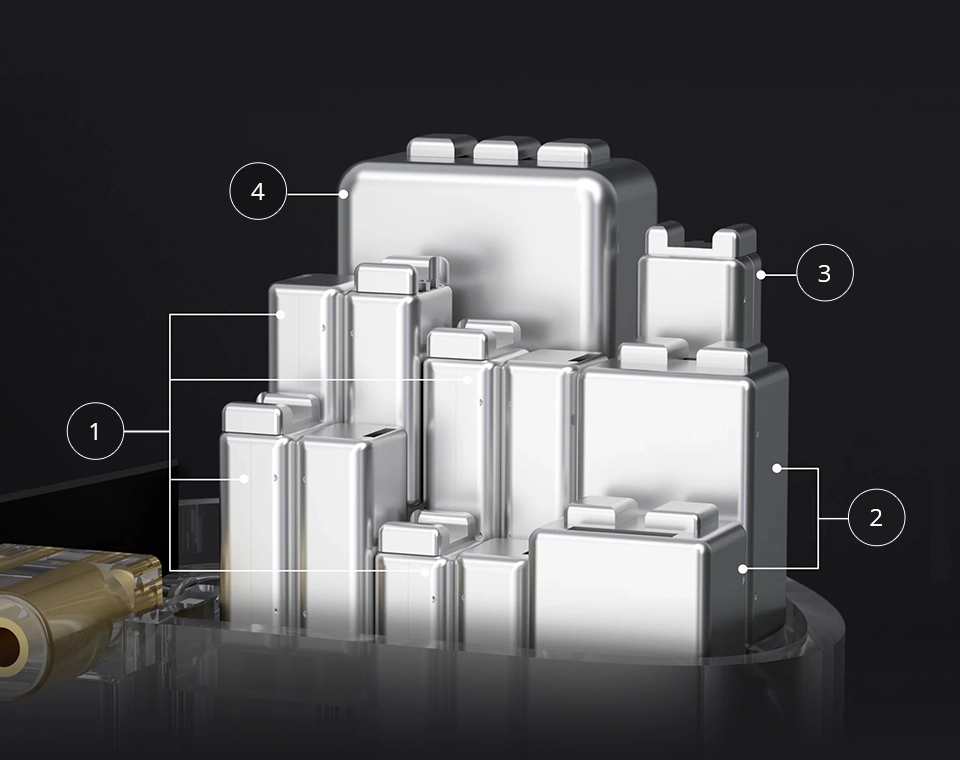 29689 BA x2
31736 BA x4
30019 BA x1
22955 BA x1
Targeted development of second-generation balanced armature​
New reed structure design
Comparison of differences in reed structure
The traditional "U" shaped reed is designed for hearing aids, and its bending process may lead to poor stability and consistency.
This time, we specifically designed a "Trident" reed for HiFI earphones, which is more accurately centered between the magnets. This design can enhance sound density, reduce distortion, and achieve better transient performance.
Comparison of differences in sound
Compared to all previous balanced armatures, the newly designed 22955 BAcan deliver more powerful and resilient bass.
The new generation 29689 BA can deliver spacious, elegant, natural sound with superior treble extension.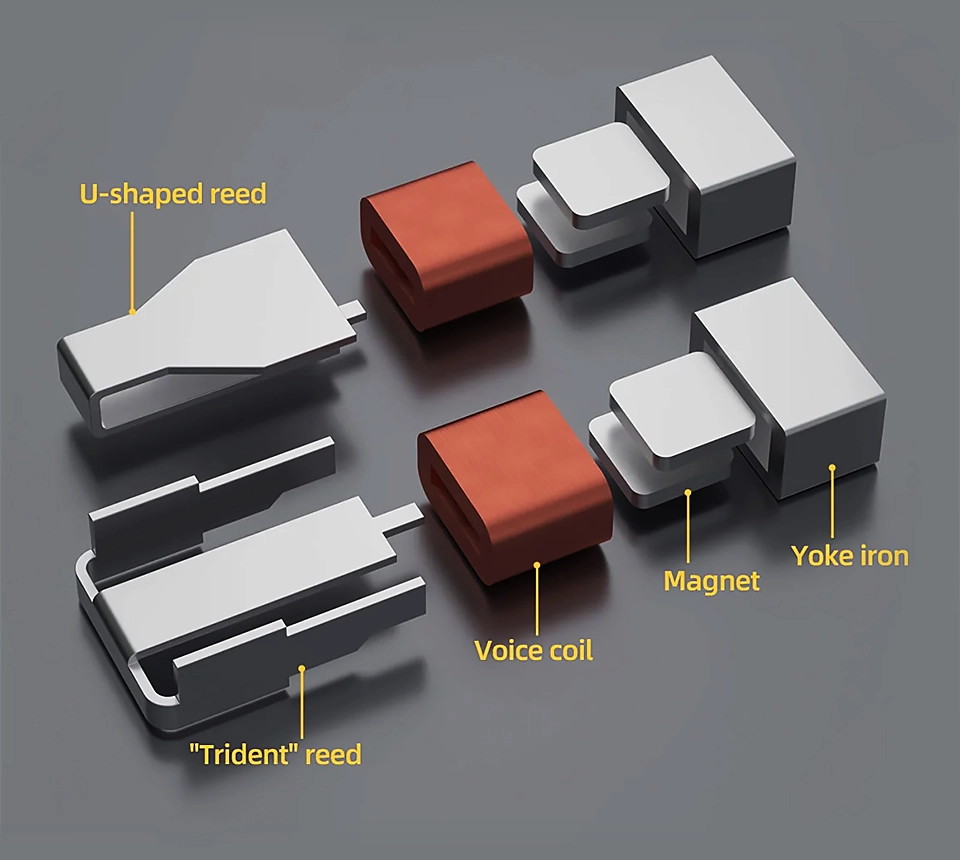 A precise structure, like an artwork​
Top-of-the-line hardware with top-of-the-line technology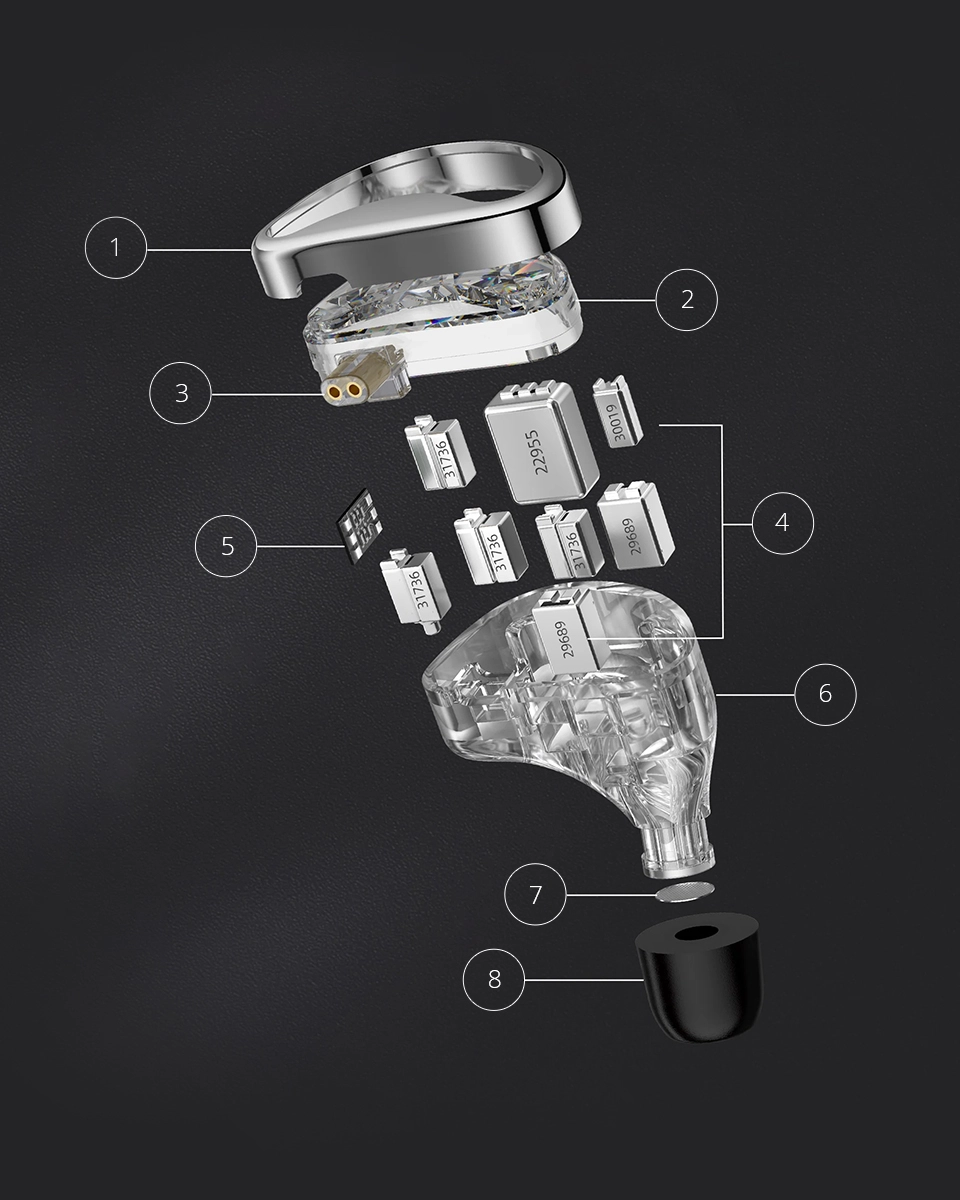 1-Lightweight metal front cover
2-Sparkling diamond-cut bracket
3-2 Pin connector
4-Frequency division board
5-12 Customized BAs
6-3D-printed chamber
7-Metal acoustic filter
8-Memory foam ear tip
Standard Version & Tunable Version​
Two versions are available for more choice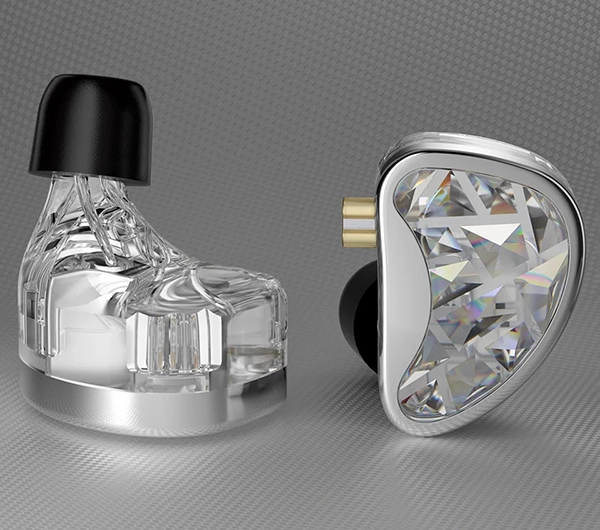 Standard Version
The Standard version of the KZ AS24 earphones delivers a smooth and balanced audio performance, offering a harmonious blend of triple frequency ranges for a well-rounded sound quality.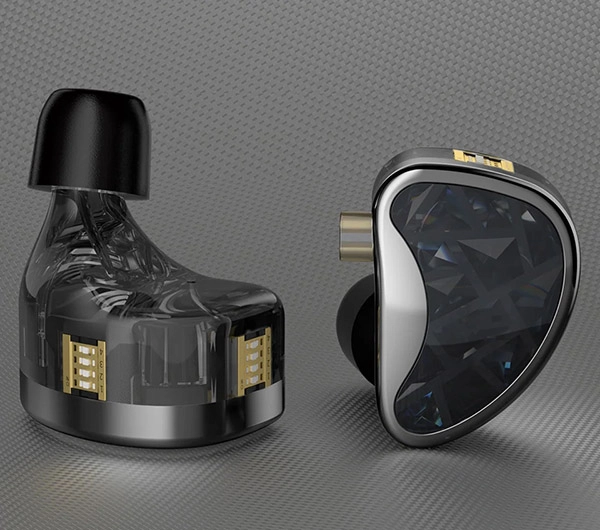 Tunable Version
The Tunable version of the KZ AS24 earphones provides a customizable auditory experience, allowing personalized sound adjustments according to your preferences.
Dual Tuner & 8 Level Switсhes​
Customized tuning for more flexibility
KZ AS 24 has one tuner on the top and one on the side of the chamber, each with four level switches. Flipping the switches allows you to freely adjust and control your earphone's low, medium, high, and ultra-high frequencies.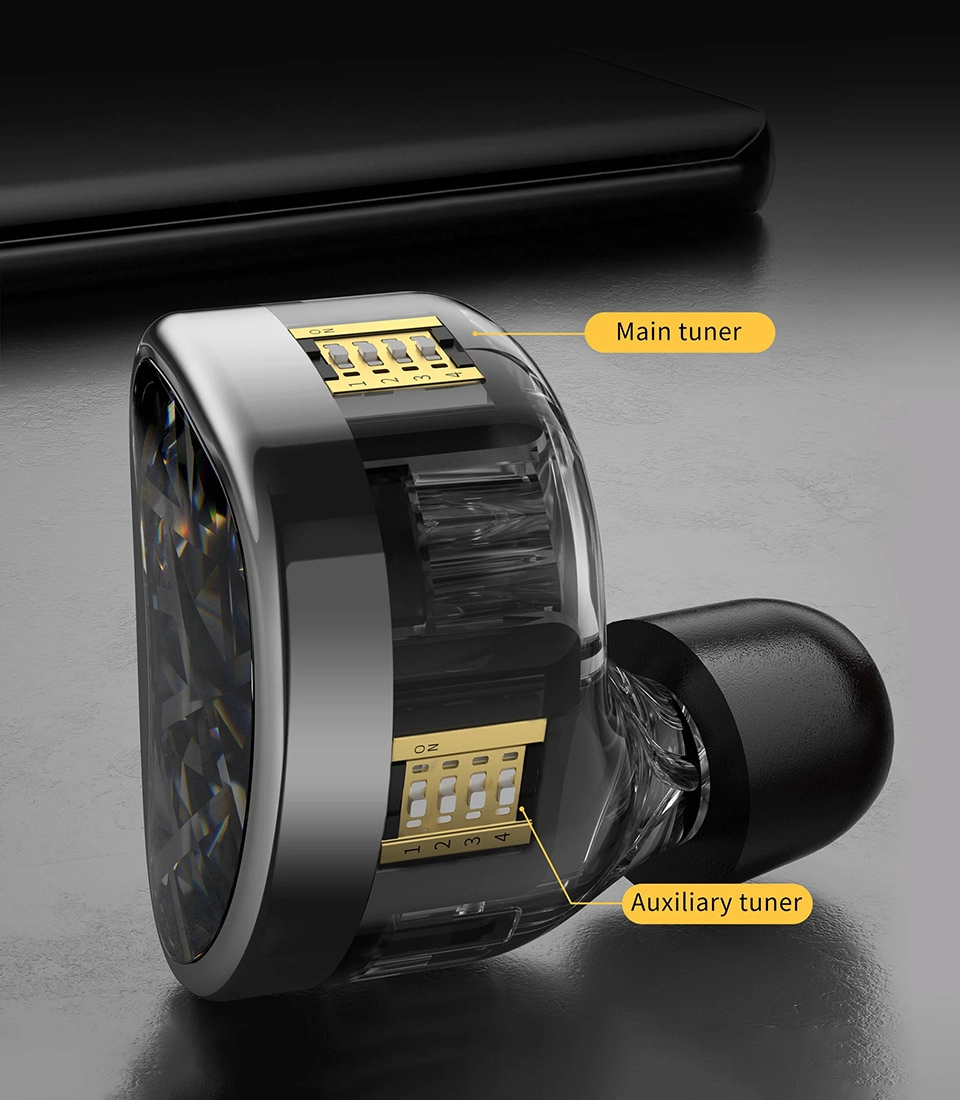 Combination of innovative acoustic design and expert tuning​
With the addition of tunable technology, a variety of sound styles can be realized on a single earphone.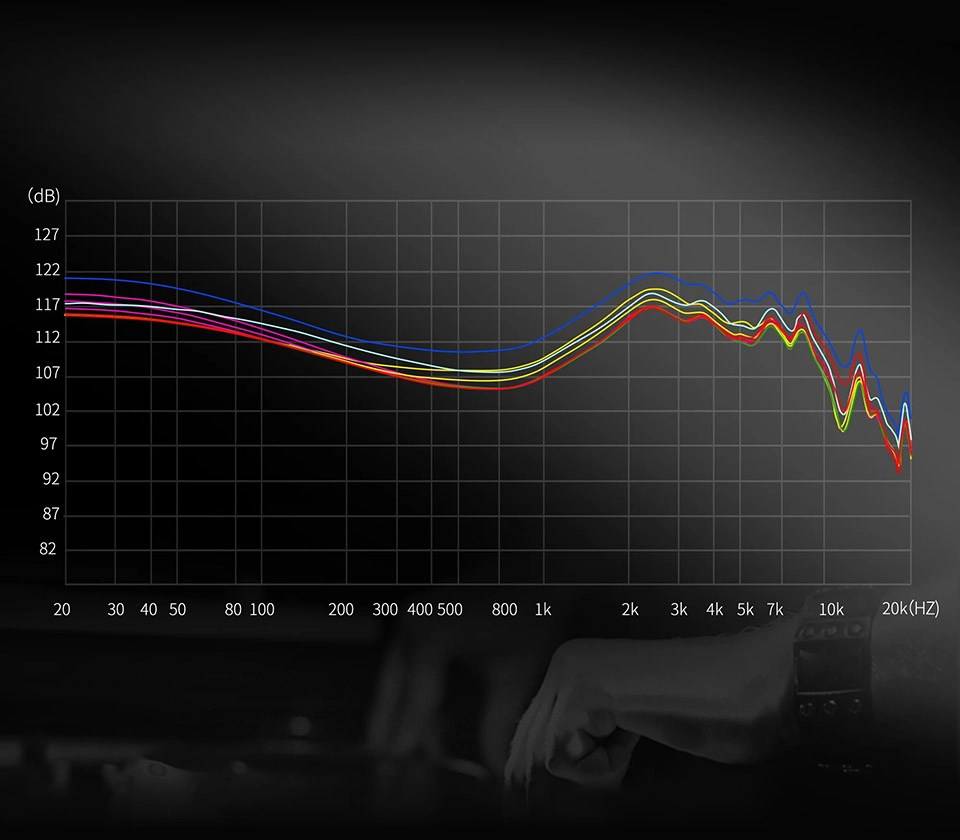 *KZ Acoustics Laboratory measures the above data. Actual use may be slightly different depending on the specific situation.
​
DLP 3D-Printed High-Precision Integrated Acoustic Filtering Nozzle​
Unlike general 3D printing, the new generation DLP 3D printing technology can realize high-precision printing of complicated earphone cavity internal structures with higher printing efficiency, uniform illumination, and curing strength.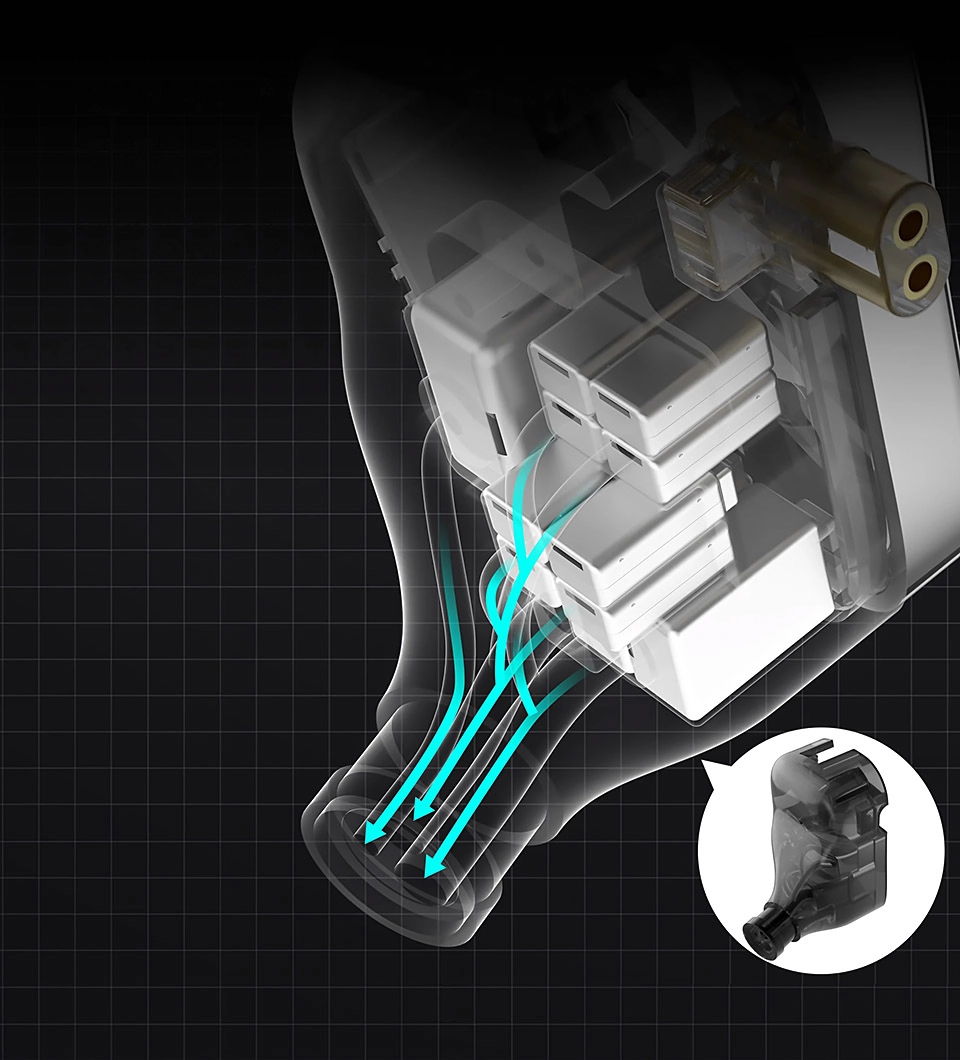 Classic ergonomic design​
Comfortable enjoying music
KZ AS24 earphone's cavity model was designed and finalized based on the big data of many users' auricles and ear canals, providing listeners with a comfortable wearing experience. It is made of lightweight and skin-friendly resin material, which is still comfortable to wear for a long time.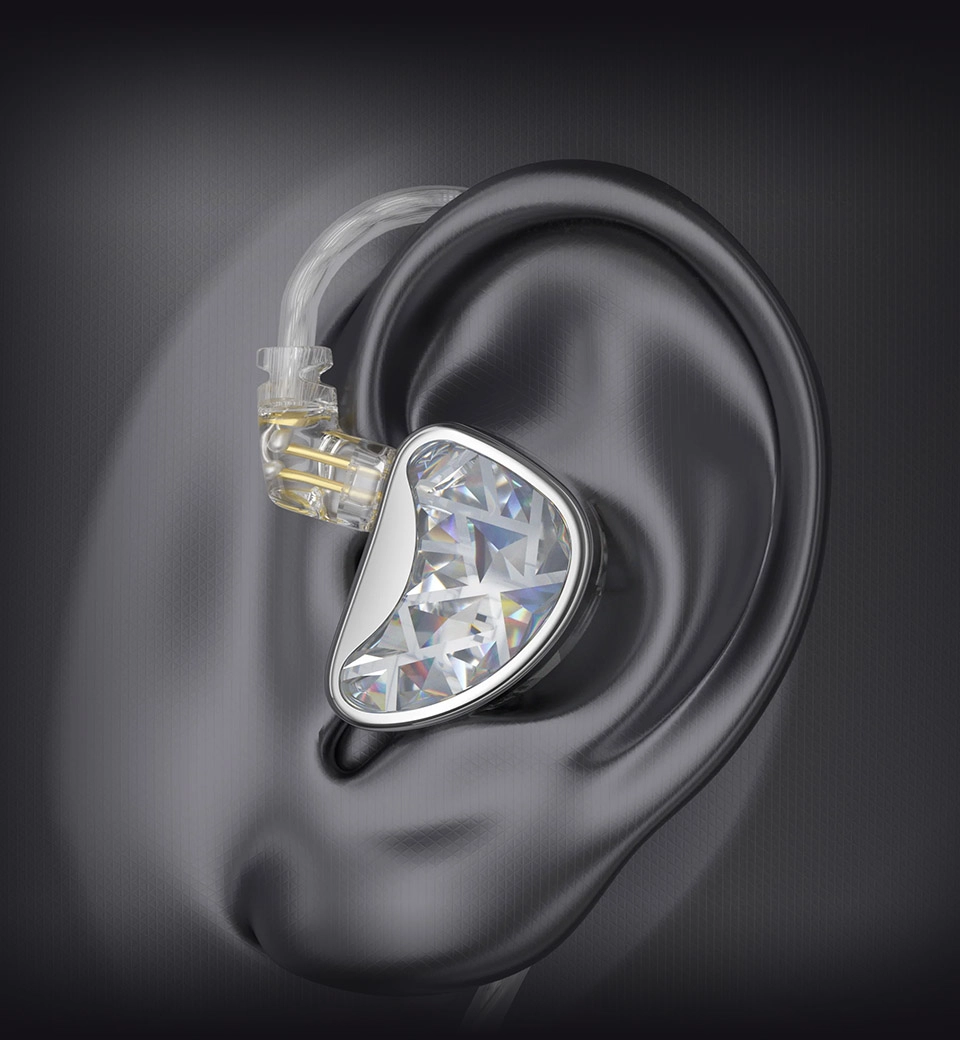 Improved cable-removable design​
Unlike the regular 2-pin plug, we add a limited slot around the pin to protect it from breaking and prolong its insertion and removal times and service life.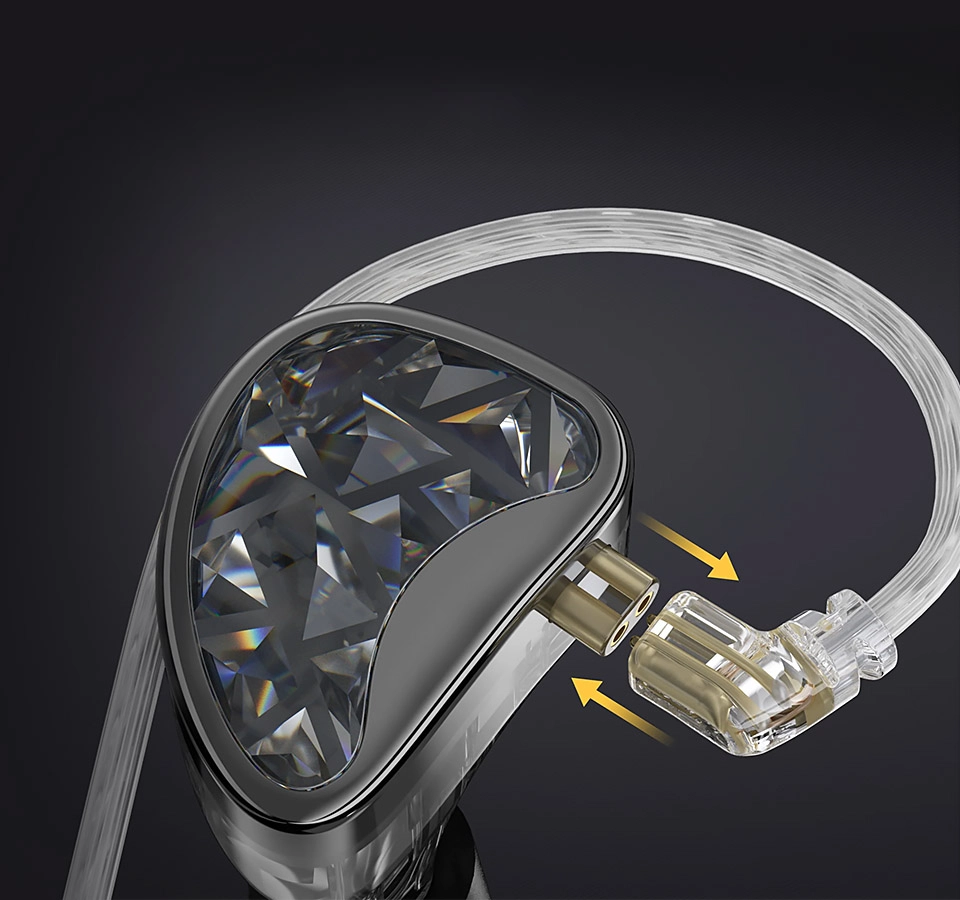 High-purity silver-plated flat cable​
The oxygen-free copper core with silver plating on the surface can enhance the transmission efficiency of audio signals, achieving high-fidelity transmission and bringing better resolution.
The soft and high light transmittance cable coating brings an amazing visual experience and reduces the stethoscope effect.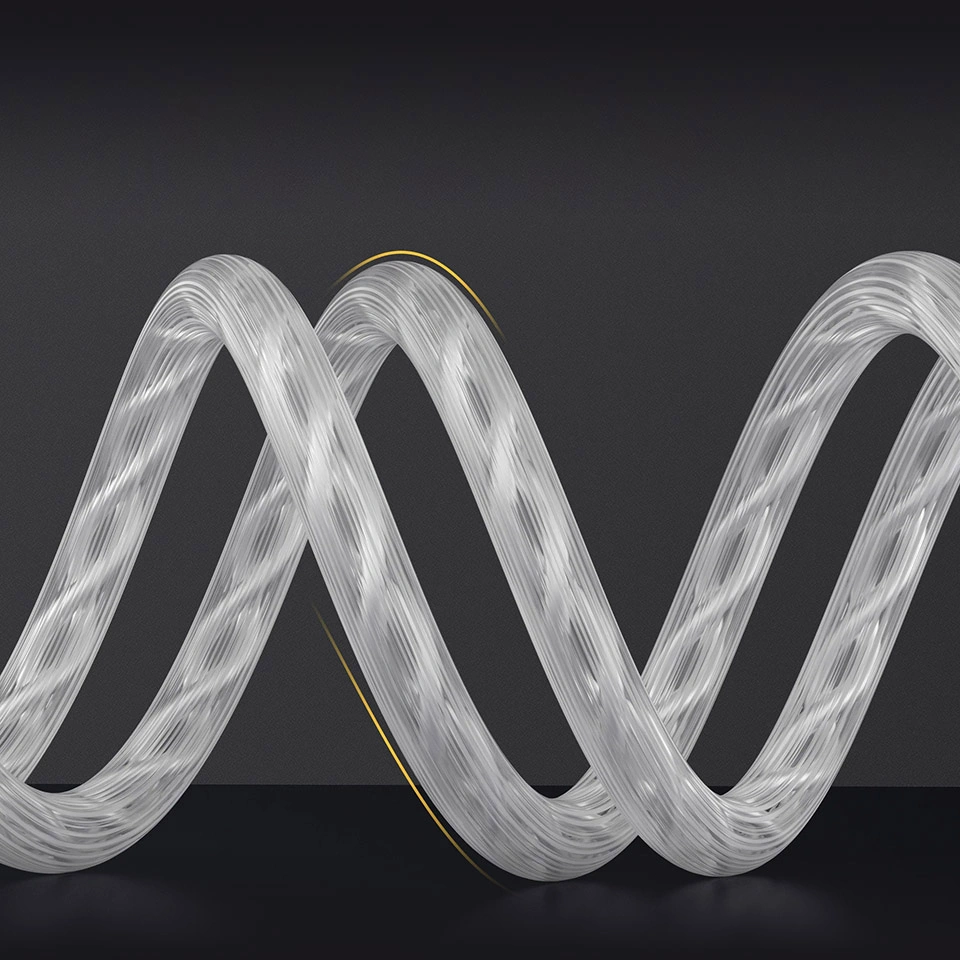 High quality and excellent details​
Every detail is strictly controlled to ensure the excellent quality of each product.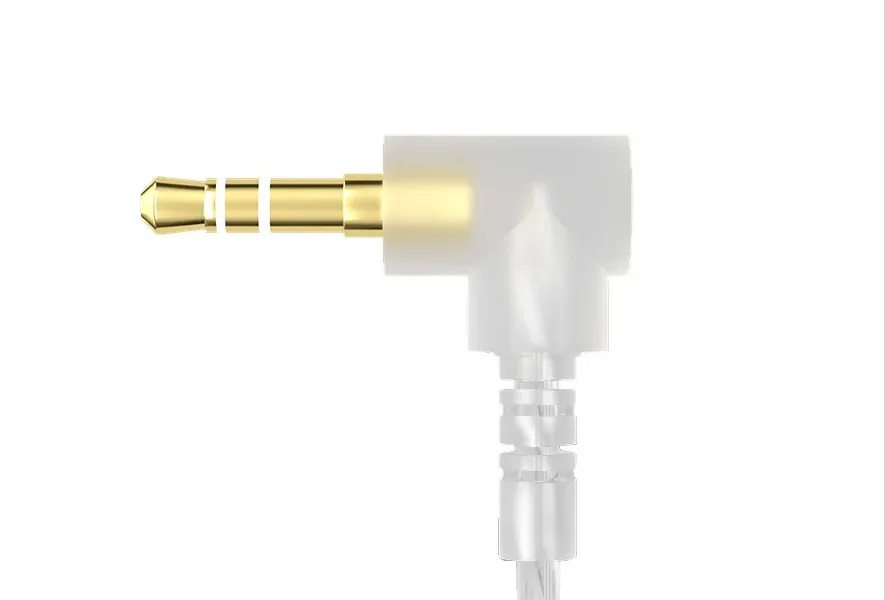 3.5mm gold-plated connector
Optimal signal transmission for superior, undistorted audio output.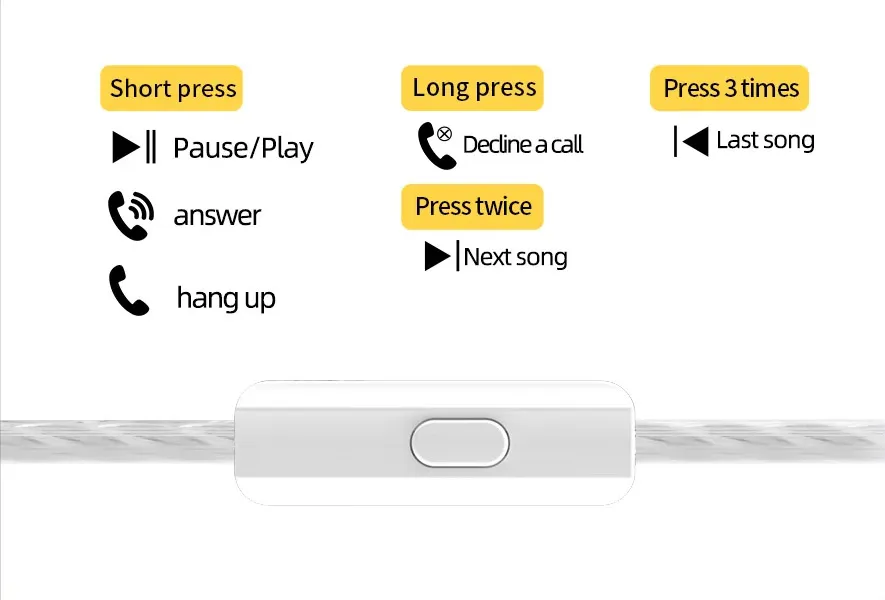 Smart line-control
It offers a streamlined, one-button operation for easy and convenient usage.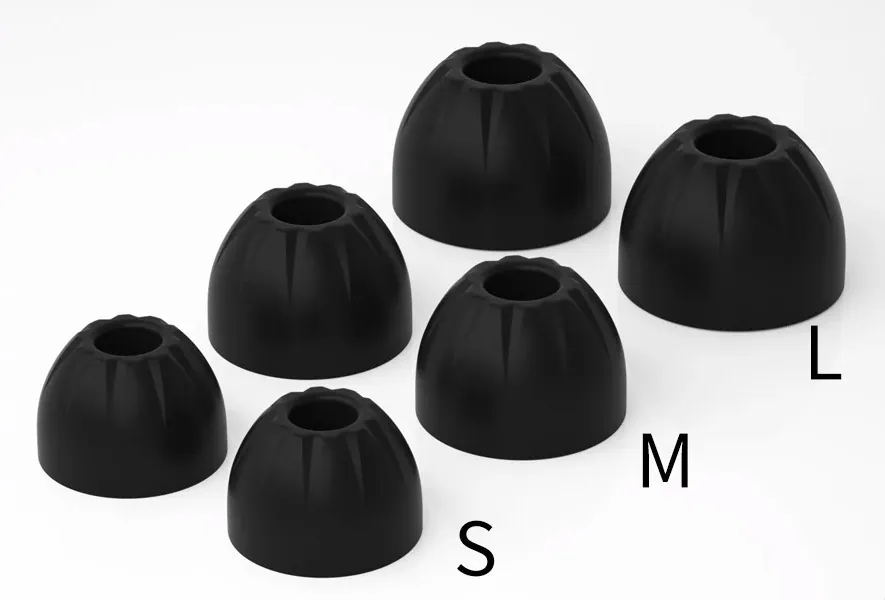 3 pairs of silicone ear tips
The KZ AS24 includes 3 silicone ear tip sizes for optimal fit and comfort.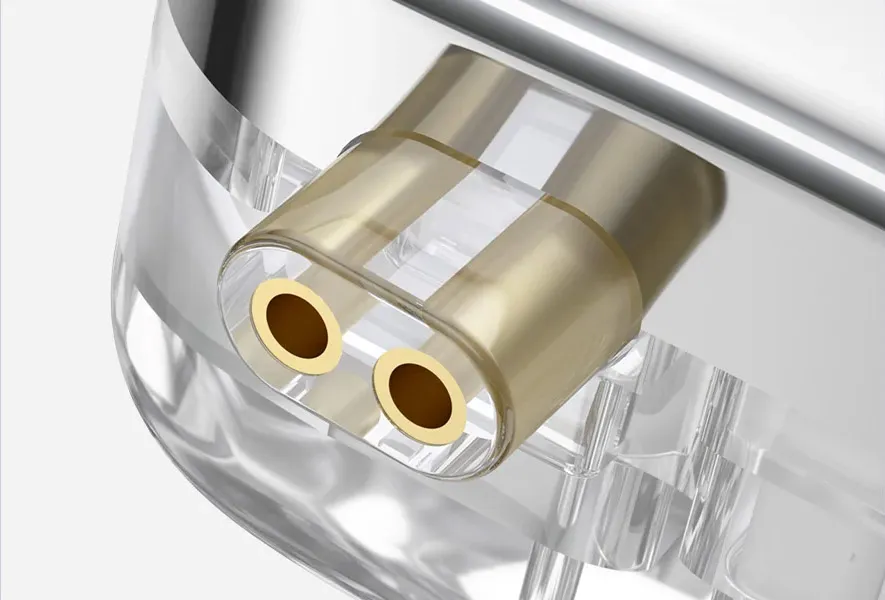 0.75mm gold-plated socket
Compatible with most 2-pin earphone cables on the market for easy replacement.
Product Information​
Product model
- KZ AS24
Frequency
- 20-40000Hz
Sensitivit
y- Standard Version 112±3dB
Tuning Version 109±5dB
Impedance
- Standard Version 20Ω
Tuning Version 20Ω~50Ω
Plug type
- 3.5mm
Pin type
- 0.75mm
Cable type
- Silver-plated cable
Cable length
- 120±5cm