Item information
Added by
Views

11,981
Watchers

1
Reviews

12
Last update
Rating

4.25 star(s)

12 ratings
Empire Ears Empire Studio Reference (E.S.R)
General Information
Empire Ears Empire Studio Reference (E.S.R)
Latest reviews
Empire Ears ESR (Empire Studio Reference)
Pros
:
Powerful, controlled bass, ever so close natural and realistic mids, controlled and non-fatiguing treble, realistic stage depth and layering, pin point imaging
Cons
:
slight metallic timbre
A studio reference IEM; Ohh great it is going to be boring!
Empire Ears and my ears haven't always gotten along; we've tolerated each other but haven't had many moments of enjoyment. Does the ESR change that?
Disclaimer: I purchased the Empire Ears ESR used with my own funds. I was not influenced, pressured or paid to provide this review. All thoughts and opinions are my own.
Purchase/More Information:
https://empireears.com/collections/b-stock/products/esr-b-stock
Specs:
3 Proprietary Empire Balanced Armature Drivers (1 Low, 1 Mid, 1 High)
4-Way synX Crossover Network
A.R.C. Resonance Mitigation Technology
Impedance: 19.3 ohms @ 1kHz
Frequency Response: 10 Hz - 40kHz
Sensitivity 112dB @ 1kHz, 1mW
UPOCC 26AWG Handcrafted Cable by Effect Audio
(Empire Ears: "Every aspect of the ESR was conceived, designed, and crafted to faithfully reproduce what the artist had intended. With the expertise of producers and mix engineers, including 2x GRAMMY Award winner, Michael Graves, we were able to understand firsthand what they require from in-ear monitors.")
Build/Design/Comfort:
The Empire Ears ESR is an uninspired, universal build. The ESR is rather bland looking, with the only noticeable markings being the EE logo on each shell. The all black shell with silver logo doesn't draw attention to itself like a lot of the offerings in the price range. I like the simplistic look and actually find it rather appealing.
The overall build is high quality, the 3d printed shell feels premium. The design is curved slightly and has a nozzle angle that isn't too short or too long, the nozzle is proper length for me. The shell is somewhere between small and chunky but it just works. The weight of the shells is very light. The ESR fits me like a glove. One thing of note, the nozzle does lack a lip thus some tips can have random moments of slipping off, this includes the stock Final Type E tips.
The included carry case is large and built solid, has plenty of protection but is too large for pockets.
The Effect Audio Cable is amazing and I love it; it looks and feels premium. The cable is well behaved, doesn't tangle or twist and the ear hooks are just the right amount of tension and memory.
The included Final Type E tips are some of my favorites and Empire Ears picked them specifically to use with the ESR. I find that the tip choice is a solid option that sounds very good but the 8k peak can be a bit intense at times. So, I actually prefer the JVC Spiral Dots a tad more; fit is slightly better for my ears and I also found that there was a small addition of air to the mids and treble that helped tame the 8k peak slightly. Isolation and separation of outside noises is good but not great; excellent for office settings, about average for mass transit. The ESR is extremely comfortable and I can wear them for hours upon hours; I have worn them for a full 8 hours without discomfort.
Sound:
(I am not a professional producer or sound engineer but I do run the soundboard (Allen & Heath QU-24) at my church each week. I don't have any studio experience or training for a professional setting. So the sound impressions are based on my limited usage and whether or not they fill my needs.)
(All listening impressions were done with the JVC Spiral Dot tips.)
Bass: The bass of the Empire Ears ESR isn't like any bass I have heard on any other EE IEM I have reviewed; in fact, there isn't another IEM that I have reviewed that has bass like the ESR. Is that a good or a bad thing?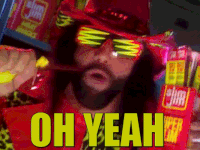 Definitely a good thing! The ESR has an authoritative presence in the bass that is dominate and controlled. The reaches are far and wide, the depth and layering is jaw dropping and the whole time you feel on the edge but not even close to going over. The details are all present and resolved with impeccable effectiveness. You will not miss a single moment. The speed and accuracy is spot on. There is an impacting power and percussive slam that lets you feel the moment and the enjoyment brings huge grins and giggles with it. But yet as crazy as this will sound, these aren't a basshead IEM, they are an analytical, critical listening IEM. The insane amount of detail, resolution, impact, slam and extension make the ESR bass the best I have heard in an IEM.
Mids: On other Empire Ears IEM that I have reviewed, the mids have been, more often than not, a disappointment, but this is not the case with the ESR. There is a little warmth about the ESR mids that sound so close to natural and realistic. The amount of air and space is spectacular. Everything is even and cohesive; there is a balance that not many IEM can match. The mids put you right there with the action and allow you to dissect each instrument and vocalist; critiquing each breath, strum, touch, tap and movement with ease. The ESR turns over each detail and places it on display with precision and accuracy. There is so much information and it is all resolved flawlessly. The ESR is never fatiguing or intense unless the track includes it. The notes have realistic body and weight and they are full and natural. The only minor gripe is that they have a slight BA metallic timbre but it is very subtle.
Treble: The Empire Ears ESR treble is perfection to my ears. There is crispness, airiness, sparkle, energy and control; the sensation of realism is incredible. The lower treble is controlled intensity, borderline too much but never crossing the line. The details whizz in from all over with precision and accuracy. The definition and refinement of the details is impeccable. The attack and decay is realistic. There is a small gripe and it's that there could be a smidge more air in the upper reaches.
Soundstage/Imaging: The EE ESR stage is deep and wide. When it comes to soundstages, you can get too wide, too deep and they lose the naturalism; the ESR has the proper balance. Everything sounds realistically placed and spaced. You can track movements and place seating arrangements without much effort because the ESR is doing what it is supposed to. Nothing feels awkward or misplaced, you know what you are seeing on stage is what you are hearing in your ear. The ESR stage is one of the most realistic that I have heard in an IEM. The ESR places you on the front row, center stage looking in and around.
Details/Resolution: The Empire Ears ESR is the most detailed and resolving IEM I own. The revealing nature of the ESR does come with a cost though, poorly recorded tracks. If you want to sort your music library by the good, the bad and the ugly recordings then the ESR is the IEM for you.
You may be surprised how many of your prized recordings aren't mastered so well after listening with the Empire Ears ESR. There is no detail left behind and every one of them is presented in it's best form. One other thing of note, is the crossfeed of the ESR, wow it is crazy good. When something is on the right side, the left side has a subtle amount audible or vice versa, Crossfeed is often overlooked in reviews, and sadly in a lot of IEM, but the ESR is fantastic with it.
Tone/Timbre: Now for my one minor gripe, BA timbre. The Empire Ears ESR is the best all BA IEM I have heard and own. The tone of vocals and instruments is spectacular and natural. The timbre does have a slight metallic edge to it, but it is so minuscule that it really isn't worthy of discussion.
Comparisons:
ADV M5-12D: 12BA versus 3BA, well the winner should be obvious, more is better. Not so fast! There is a lot to like about both and there are a lot of similarities and a couple of differences. The M5-12D has a larger stage overall; more width, depth and layering, but the ESR is more pin point accurate. Tone and timbre is very similar and extremely hard to differentiate but the edge goes to the ESR. The ESR has a bit more note weight and that adds a touch of realism that the M5-12D lacks. Detail retrieval is crazy good on both and the real difference is the resolution which the ESR has a slight advantage, the M5-12D can be a bit splashy at times. In the smallest of small ways the ESR edges out the M5-12D.
M5-12D Review:
Meze Rai Penta: Two totally different sound signatures on display. The Rai Penta is a fun and engaging listen and the ESR is the analytical workhorse. The ESR has the upper hand with detail retrieval, resolution, note weight and clarity. The Rai Penta is close and competitive with tone and timbre and soundstage depth and layering. These two complement each other very well and I love having both in my IEM selection.
Rai Penta Review:
Drop Empire Ears Zeus: Siblings with a multitude of differences and a few similarities. The Zeus has 14 BA per side and the ESR has 3 BA. The Zeus is more mid forward, has slightly more BA timbre, has a thinner presentation and a bit more treble brightness that can cause fatigue. ESR edges out the Zeus in a very small way with detail retrieval and resolution. The Zeus has a tad wider and deeper soundstage and they are too close to call in imaging accuracy. I really like the Zeus but the ESR is better in the areas that matter the most, technicalities.
Drop Empire Ears Zeus Review:
Pairings:
Sony NW-WM1a: I've got to admit that this is an instant classic pairing. If you use an IEM and DAP at the office or on a plane or train then this is a pairing to consider. If you are looking for an IEM and DAP to use in a more active, portable setting then I would pass this over. This is a pairing made in heaven for my ears. There is a natural and realistic portrayal of vocals and instruments. The soundstage has realistic width, depth and layering. There is a satisfying thump in the bass and a note weight that hits home with truth and clarity. The treble is crisp and energetic with a life likeness that only gets fatiguing when the song is fatiguing. This is a sound that I wish everyone could experience.
NextDrive Spectra X: Okay so you don't want to tote around a bulky $1000 DAP, here is a great alternative. The Spectra X adds in a touch of warmth and lushness to the ESR. You still get all the natural and realistic vocals and instruments with that amazing soundstage and bass power. There is a little less energy and air to the uppers and the soundstage isn't as deep and wide. But I still like this for those moments when my Sony isn't available or logical.
Mytek Liberty DAC: I don't use IEM too often on a desktop setup but some seem more fit for the desk then portable, the Empire Ears ESR is one of those IEM. The ESR and Liberty DAC are a fantastic pairing. I do use the iFi Audio IEMatch as the ESR emits a slight hiss. There is an authority to the sound but not in a fatiguing way. Power in the bass that is controlled, mids are clean and accurate and the highs are energetic but controlled. There isn't any overreach from the Mytek, the ESR sounds true and real. There is a natural aura to the instruments and vocals. The soundstage imaging, depth and layering sounds believable. This is a great pairing that I truly enjoy and highly recommend.
Allen & Heath QU-24: The ESR is in its natural habitat on the QU-24. I used the ESR paired with the Allen & Heath QU-24 on several Sunday services at my church. It was fantastic and gave me all the details and accuracy that I was needing. The tone and timbre is spot on and sounds identical to what I was hearing when I took them out of my ears. The crazy amount of details that I could hear and place accurately. The ability to tell if one microphone gain was too high or too low and so much more. I highly recommend the Empire Ears ESR for monitoring and mixing purposes.
Conclusion: Hands down the best IEM I have purchased and my go to reference IEM. The Empire Ears ESR is a musical, analytical, neutral reference IEM that I highly recommend, if you can find one for purchase. I absolutely love the EE ESR, am I bias, yeah a little. I wouldn't recommend an IEM unless I would use it myself after reviewing and the ESR isn't going anywhere but back in my ears.
Gear used/compared:
ADV M5-12D;
https://www.adv-sound.com/collections/in-ear-monitors/products/m5-12d-universal
Meze Rai Penta:
https://mezeaudio.com/products/rai-penta
Drop Empire Ears Zeus:
https://drop.com/buy/massdrop-x-empire-ears-zeus-universal-iems
Mytek Liberty DAC:
https://mytekdigital.com/hifi/products/liberty-dac/
Sony NW-WM1a:
https://electronics.sony.com/audio/audio-components/hi-res-audio/p/nwwm1a
Nextrdrive Spectra X:
https://www.nextdrive-spectra.io/
Allen and Heath QU-24:
https://www.allen-heath.com/ahproducts/qu-24/
YouTube reviews:
https://www.youtube.com/channel/UCgMj7xJ1SDxGqqxZ5l3g_jg
Instagram:
https://www.instagram.com/p/B4LG7Kqp_7f/
Twitter:
https://twitter.com/TalkDbs
@TalkDbs
DBS Tech Talk research and review process:
Audio Terms and Definitions:
https://www.stereophile.com/reference/50/index.html
Recommended Gear:
Meze Empyrean:
https://mezeaudio.com/products/meze-empyrean
Hifiman Ananda:
https://hifiman.com/products/detail/290
Sennheiser HD600:
https://en-us.sennheiser.com/best-audio-headphones-high-end-stereo-hifi-hd-600
Sennheiser HD660s:
https://en-us.sennheiser.com/hd-660-s
Meze 99 Classic:
https://mezeaudio.com/collections/all/products/meze-99-classics-walnut-gold-wood-headphones
MrSpeakers Ether C (non flow version)
https://danclarkaudio.com/
(similar to

https://drop.com/buy/drop-mrspeakers-ether-cx-closed-headphones
Meze Rai Penta:
https://mezeaudio.com/collections/all/products/rai-penta
Meze Rai Solo:
https://mezeaudio.com/products/rai-solo
ADV. M5-12D:
https://www.adv-sound.com/collections/pro-audio/products/m5-12d-universal
Tin Hifi T3:
https://www.linsoul.com/collections/tin-hifi/products/tinhifi-t3
Tin Hifi T2+:
https://www.linsoul.com/collections/tin-hifi/products/tinhifi-t2-plus
Tin Hfi T5:
https://www.linsoul.com/products/tin-hifi-t5
Moondrop SSR:
https://www.moondroplab.com/ssr
Monoprice Monolith THX AAA 788:
https://www.monoprice.com/product?p_id=24459
Mytek Liberty:
https://mytekdigital.com/hifi/products/liberty-dac/
Soekris DAC1421:
https://soekris.modhouseaudio.com/soekris-audiophile-line/dac-1421
Tor Audio Roger:
https://toraudio.com/main.html#
Massdrop THX AAA 789:
https://drop.com/buy/drop-thx-aaa-789-linear-amplifier
Grace Design SDAC-B:
https://drop.com/buy/drop-grace-design-standard-dac-balanced
Geshelli Labs Enog 2 Pro:
https://geshelli.com/shop/ols/products/enog2-pro-dac-metal-case
Geshelli Labs J2:
https://geshelli.com/jnog
Geshelli Labs Archel 2:
https://geshelli.com/shop/ols/produ...tal-case-b5ca9a41-69ed-4786-98b2-18f72ae911bf
Geshelli Labs Erish:
https://geshelli.com/shop/ols/products/erish-balanced
Music recommendations:
https://tidal.com/browse/playlist/5bbf80ce-33f3-4222-a1fc-6539a95415d6
(in order of playlist)
Tingvall Trio "Beat" - piano tonality
Sinne Eeg "We've Just Begun" - multiple layer soundstage
Molly Johnson "What a Little Moonlight Can Do" - female vocal tone
Leslie Odom Jr. "Under Pressure" - male vocal tone
Eric Clapton "Change the World" - soundstage, layering and placement
Yo Yo Ma "Ecstasy of Gold" - acoustic instrument timbre
Adam Baldych "Spem in Alium" - acoustic instrument timbre
Pain of Salvation "Stress" - percussion balance
Michael Buble "When I Fall in Love" - orchestral dynamics
Patricia Barber "Code Cool" - sibilance check
Christian Scott "New New Orleans" - shouty upper mids
Tool "Chocolate Chip Trip" - imaging
Hans Zimmer "Why So Serious" - sub bass extension
Marcus Miller "No Limit" - bass control
Dave Holland Quartet "Conference Of The Birds"- bass check
Ilhan Eshkeri "47 Ronin"- orchestra and bass dynamics
Hans Zimmer :2049" - sub bass extension
Cher: Believe - sibilance
Stanley Clarke - Passenger 57 main title - percussion, bass, separation and placement
Slovak Radio Symphony Orchestra - The Pine of the Appian Way - soundstage, imaging and separation
Houston Person - You are my Sunshine - tone and timbre
Last edited by a moderator:
Pros
:
Balanced, non-fatiguing sound
Cons
:
Shallow fit
Female vocals attenuated
Needs a good quality cable to shine
I acquired these from a fellow headfier after being captured by their sound at the recent London Canjam.
They came with a single-ended Ares II cable which I sent back to Effect Audio in Singapore to be upgraded to a 4.4mm balanced 8W. I had bought a second hand 2.5mm balanced Ares II 4W just before the upgrade offer was released so will also be comparing the 4W to the 8W.
Hardware:
iBasso DX228 (Mango OS, High gain, Apodizing filter), Fiio 4.4mm-2.5mm adapter. All hardware, IEMs and cabling is my own.
Specifications:
3 balanced armatures with a custom 4-way crossover.
Frequency response: 10Hz - 40kHz.
UPOCC 26AWG 2-pin Effect Audio Ares II cable available in single ended and balanced terminations.
Design and Fit:
A rather bland and uninspiring form factor. The acrylic universal shell is a little thicker in the midsection compared to my iBasso IT04s. The resultant shallow depression straddling the helical crus means that they protrude a little more and feel less secure in my ears. The shorter nozzle also contributes to this feeling of relatively shallow insertion. I used the supplied bi-flange silicone tips.
Playlist:
A mixture of 16/24 bit FLAC and DSD256, ripped from CD via JRiver Media Centre.
Level 42
– Children Say (acoustic version)
Hot Chip
– Hungry Child
Daft Punk
– Voyager
Goldfrapp
– Anymore
Boards of Canada
- roygbiv
Robyn
– Dancing On My Own
Anden
– Walls (extended mix)
Peter Gabriel
– Sledgehammer
Level 42
– Dream Crazy
Bjork
– It's In Our Hands
Jo Hisaishi
– The Sixth Station
Imagination
– In The Heat Of The Night
Sound:
Lows:
The midbass is mellow but a little dry. Still articulate though. On Hungry Child I notice that the subbass does not bleed into the mid bass or mids leaving the vocals and keyboards clear. On Sledgehammer the fretless bass loses some texture and timbre. I would say a good example of BA bass overall but lacking a little attack.
Mids:
Overall smooth delivery of horns, keyboards and guitars. Full male vocals and brass. The piano and strings on The Sixth Station are particularly rich. Unfortunately female vocals are sweetened and ever so slightly thin. Not what you want from Bjork or Goldfrapp!
Highs:
Textured and crisp transients but occasionally sweetened. Not particularly energetic or "fun", though.
The soundstage is moderate in width and depth but lacks that "out of head" feeling or presence from other monitors (e.g. IT04).
My notes from listening to the 8W all have the same statements: "increased definition and separation", "wider soundstage", "increased channel steering", "better grip on lower frequencies" but also "female vocals still a little sweetened".
Would I buy the 8W over the 4W? Absolutely. If I already had the 4W? Probably, as I am always chasing that ever elusive magical sound shower. I'll probably upgrade the 4W into something else when the opportunity presents itself.
Summary:
The ESR sound is balanced with no part of the tonal spectrum emphasised over another. A little warm and dry but non-fatiguing to listen to.
It would be interesting to compare the copper Ares II to a SPC or hybrid cable as I have a feeling that these might cool the sound and open up the soundstage a little more. Stay tuned for that review…..
Pros
:
Neutral tonality
Excellent stock cable
Decent accessories
Freedom to customize (termination and universal vs custom)
Cons
:
Shell may be too large for some
Nozzle is short and there's no lip to secure the ear tips
Injecting the knowledge obtained from the studio into the development of the Empire Studio Reference (ESR), Empire Ears tuned this in-ear monitor (IEM) uniquely for discerning producers and engineers who need a neutral, uncolored reference IEM.
DISCLAIMER
This review is also posted on Headphonesty. I bought this pair of IEMs at full retail price. This is not a sponsored post, but an honest review written from a consumer's point of view. Dollar to performance ratio is included below.
Introduction
Gathering a team of passionate engineers, musicians, and audiophiles, Empire Ears desires to design the finest IEMs in the world. With over 30 years of experience in this industry, Empire Ears successfully realized its ambitions with the release of the award-winning Zeus in 2015. The
Legend X
soon took over the Zeus's legacy and it continues to prove Empire Ears's quality in the industry.
"As the leader in our industry we are committed to never give up in our search for the extraordinary. Immersive sound signatures, cutting-edge design, and unrivaled build quality are the hallmarks of our IEM systems." - Empire Ears
Leveraging the experience gained in building the well-received Spartan, ESR is designed to present a more refined neutrality across the frequency spectrum. Adding pleasant warmth and greater body to the sound, it yields a more exciting midrange and ultimately generates greater resolution.
With this implementation, the ESR stands out for its well-balanced sound. It is one of the most balanced IEMs in Empire Ears's lineup. The ESR's price to performance ratio creates a serious challenge to other IEM manufacturers. We will further discuss this in this review.
- Empire Ears ESR -
Unboxing
I really like the packaging of Empire Ears: grand, elegant, while minimalistic. When you purchase any IEM from Empire Ears, the first thing that will catch your attention is the huge logo on the black box.
-
A silver Empire Ears Logo will catch your attention immediately
-
Opening the black box, you will find these accessories included:
Aegis Case
Carrying pouch for Aegis Case
Carrying pouch for ESR
Cleaning cloth
Final Audio Type E ear tips (XS, S, M, L, XL)
Cleaning tool
- Cleaning cloth, quick start guide, and two pouches in the box. -

- The Aegis Case. -
Opening the Aegis case, you find the ESR lying comfortably with the
Effect Audio Ares II
cable pre-installed. Besides the IEM, the additional ear tips and cleaning tool are also stored in the case.
- Final Audio Type E ear tips and cleaning tool.
-
- ESR with pre-installed Effect Audio Ares II cable
-
Specifications
3 proprietary Empire Balanced Armature Drivers
1 low, 1 mid, 1 high
4-way synX crossover network
Resonance Mitigation Technology (A.R.C)
Impedance: 19.3 ohms @ 1kHz
Frequency response: 10 Hz - 40kHz
Sensitivity 112dB @ 1kHz, 1mW
UPOCC 26AWG handcrafted cable by Effect Audio
Build, Fit and Isolation
Empire Ears utilizes acrylic shell for most of its universal line-up. ESR has the same acrylic shell. The logo on the shell varies according to the models. The shell is relatively big when compared to other models such as the Jomo Audio Haka and Symphonium Audio Aurora that I recently reviewed.
However, the relatively large IEMs sit well in my ear with the correct choice of ear tips. I am using the Final Audio Type E ear tips provided in the box. I like these ear tips for their good isolation.
- Gold Empire Ears logo on black acrylic shell
-
There are 3 bores on the nozzle. The nozzle is relatively big and slightly shorter compared to other IEMs on the market. This might cause some issues in finding a good ear tip for the universal model for some users. I am lucky because the Type E ear tips fit me well.
- 3 bores found on the nozzle of ESR
-
Empire Ears ESR utilizes a 0.78mm non-recessed 2 pin connector. This is a common market standard, so a lot of third party cables can be found to replace or upgrade the original cable.
- 0.78mm non-recessed 2-pin connector found on top of the shell
-
The cable provided in the box is the Effect Audio Ares II: a 26AWG Ultra Purity Ohno Continuous Cast (UPOCC) copper cable. This is an excellent cable with rigid braiding and a strong right-angled 3.5mm jack. When ordering this IEM, I was given the freedom to choose the
termination
:
2.5mm, 3.5mm, or 4.4mm
. I chose 3.5mm so I can pair it with most of my amplifiers and digital audio players (DAPs).
- Effect Audio Ares II -
- A rigid right-angled 3.5mm jack
-
- 2 pin connector with heat-shrinked ear guides -
- Black Y-split with Effect Audio and Empire Ears logo
-
Pairing
For this review, I paired ESR with the
Sony NW-WM1A
, one of my favourite DAPs, and I used the unbalanced cable. For ear tips, I used the Final Audio Type E ear tips which are included in the package.
- Empire Ears ESR with Sony NW-WM1A
-
Sound
Based on the ESR's name itself, I suspected the presentation would be rather flat and dull before even listening to this IEM. Most of the studio reference IEMs exhibit this kind of
sound signature
in my experience.
Wrong! So very wrong. I "wowed" instantly when I first listened to this IEM. It is lively and full of emotions.
The overall sound signature can be considered neutral. I read some reviews while I listened to this IEM and noted that some reviewers do not consider it to be a neutral IEM. Here I wish to clarify what neutral means to me. Normally I call an IEM neutral when there is no emphasis or deficit at any region in the frequency spectrum. I think ESR did very well here. I call this a neutral IEM.
The response is very fast and accurate. This speed and accuracy is essential for musicians, artists, and engineers when producing music. The soundstage is wide and deep. I cannot find an IEM that has a better soundstage than Empire Ears's IEMs. This is one of the unique selling points of Empire Ears.
Details are well-separated and the layering of instruments is presented decently. I do not find any congestion when listening to any of the review tracks. I can submerge myself in the sea of musicality when listening to ESR. It is an enjoyable reference IEM.
- Another close look at Empire Ears ESR -
Lows
Deep, very deep. The depth of the soundstage is created mostly by the deep extension of the bass. The bass response is very fast and I appreciate fast bass (short decay duration). Slow bass (bass that decays slowly) can give a track more emotion and may be more gentle on your eardrums, but slow bass bleeding into the mids is a big taboo.
The body is full and well controlled. The amount of bass does not affect the rest of the frequency spectrum. This IEM is precisely and accurately tuned by Empire Ears!
The sub-bass rumble is when the ESR begins to shine. I am not a bass head but I really appreciate good quality lows. I fell in love with the sub-bass when I first listened to this IEM.
The lows response is very different when compared to the X series from Empire Ears.
If you are a fan of the X series (Bravado, Legend X, etc), you might need to audition this before making an impulsive purchase.
X series has a softer approach in the bass regions, like a wave hitting the beach, while the ESR's bass is like a punch hitting a sandbag. This kind of solid impact is the best description of the ESR's bass. Nonetheless, it is very accurate and the presence is significant!
- Empire Ears ESR -
Mids
If you read my previous reviews, you will understand how much I appreciate good mids. I am a Mandopop and Cantopop lover. Good vocals are essential for me. What does"good mids" mean to me? The texture needs to be thick enough. What do I mean?
Texture is how the vocals and other mid frequency instruments are combined in a composition, thus determining the overall presentation of the mids in a piece.
This is very tricky because the vocals become too honky when the texture is too thick. When the vocals are too thin, they lose the spotlight. The stage will be taken over by other frequency regions.
The ESR has a good grasp on texture. The mids are rich, thick, and juicy. It has sufficient air and space in the mids to make the vocalists sound lively. When I am listening to Teresa Teng, she sounds sweet and silky smooth.
I always use Teng's tracks as a reference when writing my impressions on mids for an IEM. Her vocals are special: you need a good amount of air to make them lively and the body needs to be sufficiently thick at the same time.
It is tricky, but I am glad that ESR got it right!
Positioning is tricky for the mids as well. Normally I prefer the vocalists to be positioned in the center of the stage, taking the spotlight, but sometimes it can become extreme. Overly forward vocals are a no-no for me because they become shouty, like the vocalist shouting at you without any musical instruments playing.
As mentioned earlier, the ESR is a relatively neutral IEM. There is no bias at any region of the frequency spectrum. The mids are positioned well in the middle and I appreciate this presentation. I get what I like in this IEM in both the lows and the mids.
- Empire Ears ESR -
Highs
The highs are one of the key factors determining how long you can listen. If the IEM has peaks in the highs or is too energetic, it will cause fatigue during long listening sessions. ESR does not belong in the listening fatigue category.
Personally I have a good tolerance for highs. I seldom find an IEM to be too bright. I like the highs on the ESR. They are airy and spacious. If lows are a punch landing on a sandbag, the highs are a gentle breeze bringing you comfort.
When the punchy lows meet with the meaty mids and breezy highs - simply amazing.
The extension and decay on the highs is well-controlled. A lot of IEM manufacturers neglect the treble, causing the highs to extend and decay badly. What does poor treble extension or decay sound like? It sounds exactly like distortion. The silky highs break and form unbearable distortion at high frequency. It can be piercing sometimes, ruining the overall experience.
All these mentioned issues were addressed in designing the ESR. I salute the professionalism and mindfulness of the team who crafted the ESR.
- Another look at the ESR-WM1A pairing -
Conclusion
The Empire Ears ESR is a great choice not only those who are working in a studio; it also fits well for those who value neutrality in their IEMs. The amount of accessories, especially the Ares II from Effect Audio, made the ESR package more attractive. The ESR is fully built by the Empire Ears team in the USA to maintain the high quality.
The universal ESR retails for USD899. It can be purchased at most of the major audio retailers such as
ConnectIT by Jade Gift Shop
(Singapore) or directly from
Empire Ears
. For those who wish to get a custom version, the price starts at USD999 and the final price will depend on the customization of the artwork.
Empire Ears managed to challenge the common stereotype of studio reference IEMs. They are no longer dull and lifeless. The ESR is proof to the community that studio reference IEMs can sound fun and engaging!
Well done, Empire Ears!
Comments
There are no comments to display.