Joined

Sep 25, 2005
Posts

3,008
Likes

12
I recently got into vinyl and it was mainly one album that made me want it so badly.
The Original "Porgy and Bess" Ella Fitgerald and Louis Armstrong Stereo LP
I didn't have the album when buying the turntable or even when getting the first 20 albums.
Managed to find a sealed copy (the heavier 180g) of this and had been debating whether or not to open it for the last week. My roommates (all of which are musically inclined/music majors) convinced me to open it. My reluctance was because it was more valuable than the turntable and I was interested in playing it, not collecting.
Well, it has been playing and the CD's and other media cannot compare to this original even off of my cheap turntable. These remastered onto CD recordings just don't convey the life, rawness, or even the same amount of detail as these original pressings do for rock and jazz. (Classical IMO think still sounds better on CD generally, but it is likely my cheapo table).
It is hard to believe what I was missing out on vinyl for this long. My favorite album, now played better than ever.
My Humble setup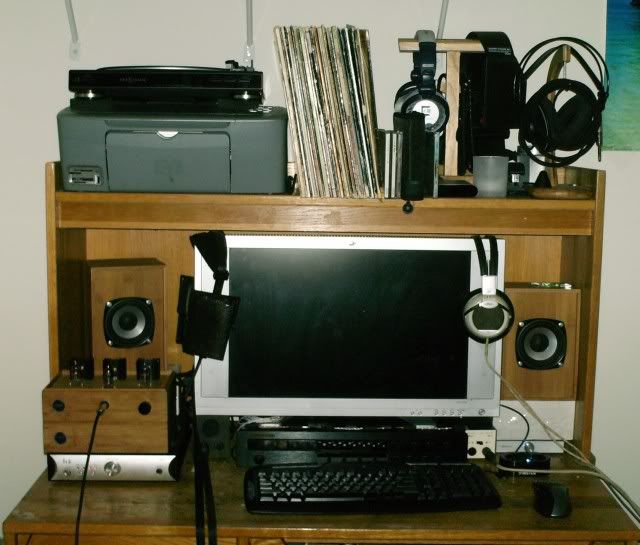 Anyways, just wanted to share my new found love for vinyl. If you like vintage jazz and rock, I can think of nothing better.
Now, to get a better table....well maybe in a few months...