Joined

Dec 26, 2012
Posts

6,827
Likes

14,288
Location
I thought the Fusion deserves its own thread... here are my first impressions after a dozen hours with the Fusion... I tried the Fusion with the Cayin N6ii, A01 and T01 motherboards with the DITA Oslo and Dunu Hulk cable. My favorite pairing is DITA Oslo and T01 motherboard.
Right out of the box, what struck me was the bass and treble.
Yes, the Fusion features
powerful bass
with
good extension
but more importantly
impeccable control
. It's a
tight
and fairly
fast
bass for a dynamic. This infuses a
great sense of rythm
, as well as a physicality and power that had me turn up the volume on bass rich tracks. It also contributes to height and depth of a very wide soundstage, which overall makes up for an
impressive and balanced soundstage
. Textures are very nice as well as layering.
The treble section is of special mention as well, I was curious as to how a magneto static sounds compared to BA and eStats treble and the answer is : it sounds really great and bring a new take on treble presentation compared to other technology.
The Fusion treble really grants the overall signature great clarity
: it's a clear, well defined and exciting treble. Compared to eStats, it has more body and weight, which to me is the relative weakness of eStats. On the flipside transients are not as fast, but I find eStats transients generally are almost too fast to be realistic in their presentation (although it's a quite interesting presentation nevertheless). In the lower treble section, I find the Fusion magnetostatic driver to have much better energy than eStats (another limitation of eStats IMHO). Compared to BA treble, I found the magnetostatic brings fantastic speed and better transients. Magneto static kind of feels like a good compromise between BA and eStats treble although it's a bit of an oversimplification and I need to spend more time to dig further.
While the mids don't attract as much attention as the bass and treble, the Fusion is certainly not U shaped (not that I like these oversimplifying categorization). Mids are smooth, clear and neutral with fairly forward vocals and articulate lead instruments.
The mids to me are not the Fusion highlight but they certainly are the keystone of the Fusion's overall balance.
ItsFit Lab Fusion presentation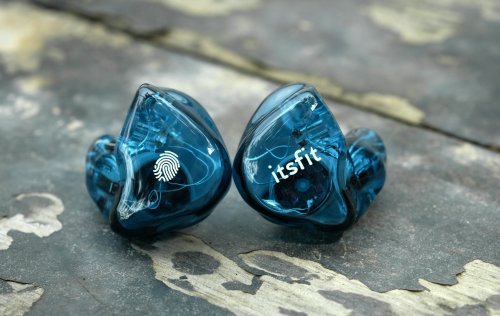 As the world's first tri-brid earphone with Magnetostatic™, the Itsfit Fusion is the result of our quest for a true innovative in-ear technonogy that conquer even the most demanding records. One of its most remarkable trait is the incredibly wide soundstage that promise to recreate the truest performing space feel. Expertly tuned with the goal to create the most musical yet of highest fidelity sounding earphones, Fusion always leaves you wanting more.
Available in both Universal and Custom version.
Magnetostatic™ driver is a Hi-res certified driver that uses two pairs of permanent magnets located symmetrically and independently from a membrane in between. This ultra-thin 5-layer erromagnetic membrane layer with high high magnetic permeability moves its entire surface without any dead point, minimizing sound loss, transfer delay and distortion. There's also no need to use high-volt amp like Electrostatic, making your listening journey much smoother.
FUSION pair up with 3 types of drivers to produce the desired sound quality. All drivers are acoustically tuned around its most productive frequency range and undergo many different tests before being secure into exclusive sound chambers using 3D printing technology.
This technique helps delivering original sound through separate signal channels without sacrificing sound with traditional passive filters. This proves to be efficient in reproducing sound at extremely wide frequency response (
10-40000
Hz) without losing any sound details.
Last edited: