Joined

May 5, 2016
Posts

1,061
Likes

992
Location
HIBY R6 - DAP Dual DAC Balanced Out
Follow this Link for Procedure to Update Your R6 to Android Oreo 8.1:
https://www.head-fi.org/goto/post?id=14703786#post-14703786
See reviews here:
https://headfonics.com/2017/12/hiby-music-r6-review/
And here: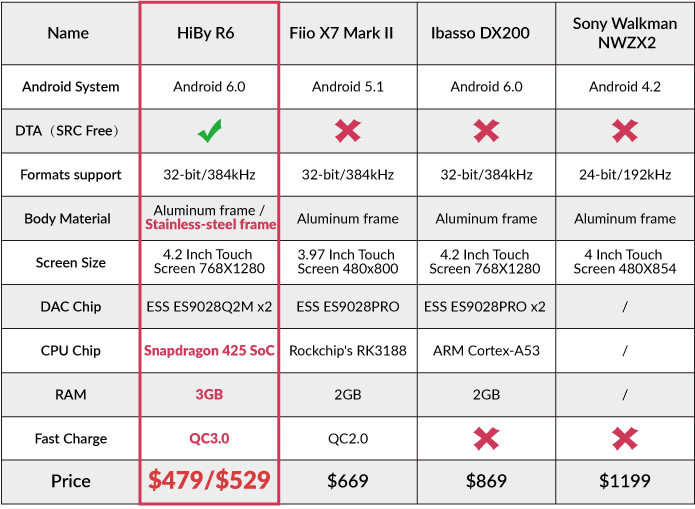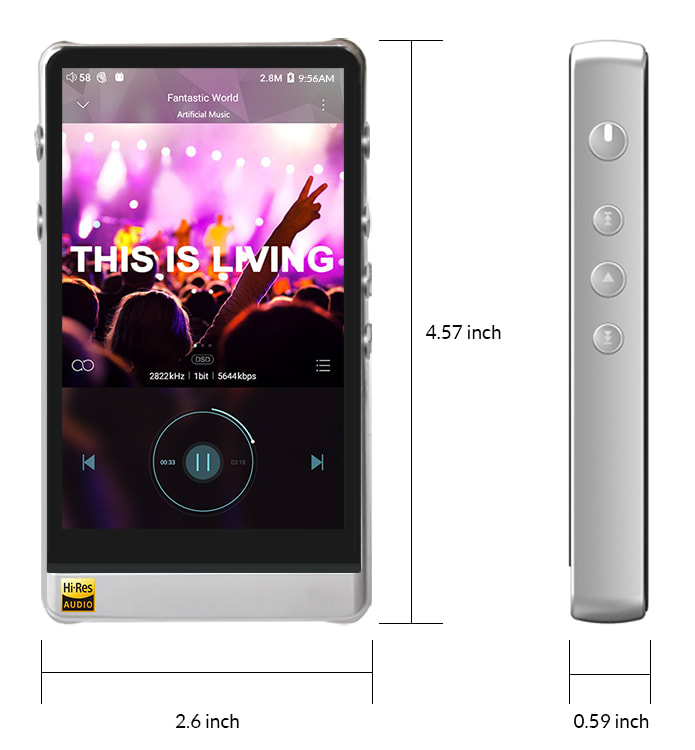 [/SIZE]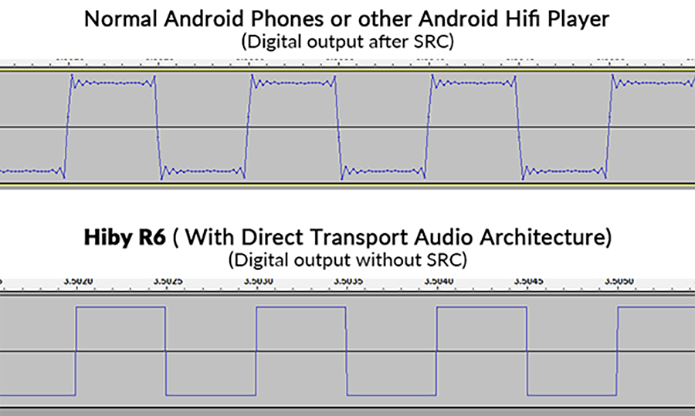 Here you see a 1kHz square wave signal sampled at 192kHz, being put out by a music app on android. On usual Android devices this signal would be resampled and mixed into the fixed 48kHz system audio stream, producing a digital output to the DAC like the upper picture. Whereas on the R6, DTA architecture bypasses Android Sample Rate Conversion (SRC) for all apps, the signal would pass unaltered to the DAC like the lower picture.

So you see, in the past you could get a phone or player with a "quad DAC", or even a power-hungry 8-channel ES9018S meant for home audio. But today for the first time, you will be sending the original signal to the DAC, to be converted into the original sound reaching your ears. From almost all Android apps, not just the one or two hi-res compatible apps bundled with the player
*** A notice about Tidal on the R6 by Joe Bloggs of HiBy Music ***
See the link below for ongoing discussions about using TIDAL with the R6.

https://www.head-fi.org/threads/hib...funded-indiegogo.852042/page-96#post-14042275

--Stickied on user's request and in the name of honest advertising
WINDOWS DRIVER FOR THE R6:
https://1drv.ms/u/s!AtuiwfIBRYFEga100RKUcQ4TyCPJrQ

Per Joe Bloggs "it's still a bit rough around the edges", includes Windows USB audio driver and readme file.
Last edited: