Item information
Added by
Views

16,335
Watchers

2
Reviews

11
Last update
Rating

4.73 star(s)

11 ratings
General Information
Cheap earbud, available via Aliexpress from boutique manufacturer in China.
Latest reviews
Pros
:
Surprisingly good bass, very comfortable foams, fairly wide soundstage, non-recessed vocals
Cons
:
Bass quality could be better, detailing could be more, soundstage could be wider
The VE Monk is a $5 earbud that produces high-end quality sound. This type of value is pretty unfathomable. 

Pros: Surprisingly good bass for $5 headphones, the foams included with them (and not sold anywhere else) are probably the most comfortable foams I've ever tried, vocals are not recessed, soundstage is mid-level
 
Cons: bass could be better quality, soundstage could be wider, could have more details
 
Sound signature: warm-ish, "sparkly" sound, very energetic; perfect for hip-hop
 
Overall ten times better than Apple Earpods because they are more comfortable with similar bass, way cheaper, and very non-fatiguing (they won't hurt your ears if you listen for hours).

Member of the Trade: Acorn Audio
Pros
:
Quality of mids several times the price point. Immense soundstage and accurate imaging. High resolution (Monk+)
Cons
:
Not the greatest sub-bass. (Remedied by Monk+ with extra foam) Treble can be a bit piercing without the full padding.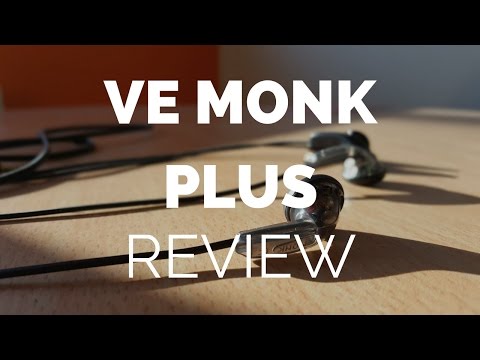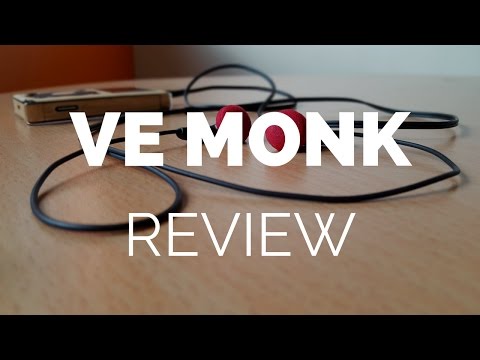 I was introduced to these by a classmate on the 15th of March and I was so impressed based on just a minute or two of listening that I decided to order them the same night. Impulsive decision yes, but the low price of $5 (+$2 shipping) convinced me that it was a good purchase. As I told myself, it's cheaper than a meal at Nando's.
Well I just received it this morning, the 31st of March. I plugged it into my Fiio X1 and was immediately impressed all over again by the sound quality. The first song I played was "Trains" by Porcupine Tree

 

as I felt it would be a strong start for my ownership of these earbuds.
As I expected, the acoustic guitars sounded lifelike and clear. As the song picked up pace, it never lost the sense of clarity that is so essential when listening to such complex compositions. (compared to pop music) The middle section with the acoustic guitar on the left channel and the banjo on the right convinced me that this was money spent extremely well.
You see, these earbuds don't look like much. They look like the cheap Sony/Panasonic earbuds I used as a kid with my first Sony Walkman. I haven't used earbuds in over a decade. These do not sound like any earbuds I remember. The soundstage is vast, the widest of any audio gear in my current lineup and the imaging is extremely accurate. The separation is also breathtaking, I listened to "Space Oddity" by David Bowie

 

and felt that the two vocal lines were lifelike and satisfyingly equal in sound without any sort of overlap.
Pink Floyd's "Dark Side of the Moon" album also benefits from the sound of the VE Monk as it gives a very "surround" feeling that is a good pairing with the album - which has many samples of voice recordings darting from channel to channel to add a sense of paranoia/madness to the album theme.
The bass is good but nothing to write home about. I was advised by someone in a HeadFi thread that the full foam pad (it comes with two sets, one with a hole in it and one full) leads to a loss of resolution. I feel that the loss in resolution is quite minute and the benefit of the full pad is more warmth (and bass) to the sound. Also, it makes acoustic instruments sound better - especially guitars. Along with my ZMF Omni, this reproduces acoustic guitars the best in my current collection. For this reason, I would not recommend trying to use equalizer on these earbuds. A neutral as possible source works best with them. In my case, this is my Fiio X1 as my Dragonfly 1.2 DAC is a little bright.
But don't get sidetracked with thinking about bass. These earbuds are all about the mids. These beat my Grado SR80i at their own game by having an aggressive and fast mid reproduction but with the clarity that the Grados don't have. However, the Grados handle EDM and beat-heavy music a bit better than the VE Monk. This isn't an earbud for fist bumping, but rather for hearing an incredible vocal and acoustic sound. MTV Unplugged recordings sound right at home with the Monk, you can actually place yourself front and centre in the crowd.
As for comfort, they are extremely light and you can easily forget you have them on. They don't need to be adjusted harshly or pushed in deep as they give the full experience with a light attachment to the ear. The cable is twice as thick as those of my Zero Audio Carbo Tenore so I'm grateful for that, less anxiety for me. It literally arrives in a small and clear plastic pouch with a push-to-seal and a few promotional cards from Venture Electronics.
It's quite incredible that this experience can be made available for its price + a wait. I just checked AliExpress and found them to be sold out currently, for good reason. The hype is quite real and for what this does well, it is exceptional. Just don't expect to be able to listen to it in crowded public places because of the sound leakage and don't expect any deep sub-bass.
Pros
:
Excellent Sound, Clarity and Detail are extraordinary for an earbud.
Cons
:
only comes in black.
RETAIL PRICE:         US$ 5
DRIVER SPEC:         15.4 mm Dynamic Driver
IMPEDANCE:            32 Ohm
SENSITIVITY:            112 dB SPL/mW
FREQ RESPONSE:   18Hz – 22500Hz
TERMINATIONS:       3.5 mm straight-plug
INCLUDED CABLE:   1.2 M OFC cable
WHERE TO FIND:      
Venture Electronics (AliExpress)
Disclaimer: This review unit was purchased directly from Venture Electronics through AliExpress.
It's been a while since I've used earbud earphones. The disadvantage of using the earbud design is the lack of seal resulting in the loss of bass sensation and impact. Aside from that, most of them lack the clarity, detail, and treble energy to engage me with the music. Well, the search is over! Venture Electronics introduced the VE Monk last year and my first reaction was "What?! 5 bucks?". For this jaw-dropping price, I was even more amazed at how good the sound was considering these are earbud earphones. I never expected an earbud, with a 5 dollar price tag, to provide this much clarity and detail. Bass is quite decent, having enough weight and impact to sway you to the music. Vocals in the midrange comes out with enough presence to keep the balance in the overall sound presentation. The VE Monk is a warm-sounding earbud earphone with an engaging midrange and sparkly treble to boot.
One of two potential issues I can think of is the fit. The earbuds are on the larger size for its category. Those with small ears may find it difficult to get them to sit securely in their ears. Installing the foam covers may help in keeping them on, but they still may not work for some. I'm not too concerned about the build quality because these are priced so low. The second potential point of failure is the cable; there are no strain reliefs so pulling or tugging on them is a bad idea.
So, if you're looking for a replacement for your failing ear pods or other earbud earphones for that matter, look no further. Order the VE Monk and I promise, you'll never look back.
--thesoundfreq






Comments
There are no comments to display.