A very strong compender in the 300€ class
Pros
:
Very good tonality oriented on Harman curve
Strong and detail bass
Above average soundstage in size and precision
Very comfortable
Design and build quality
Cons
:
No portable cable
The inner diameter of the pads is relatively small
The FT3 is the first open Over-Ear headphone from FiiO. The brand is known for all kinds of high-end products in the field of "portable audio", such as the M17 DAP or the FD7 IEM. When I read the first announcements of the technical details and design of the headphones, I was directly excited about the end result. The FT3 wants to mix in the class around 300 € properly and whether it creates it, that I want to illuminate in the following.
The headphones including accessories are delivered in a sturdy cardboard box in which a brown leatherette storage box is located with all accessories including FT3. The headphones themselves are not made of plastic, but of aluminum. With a weight of just under 400 grams, it is not too heavy. The workmanship in this price range is absolutely top! From the appearance, it reminds me somewhat of a cross between hifi and gaming headphones by the very futuristic design of the shells. Faux leather and aluminum are finished to a final product, which creates a very solid and durable impression. It is delivered with pre-assembled textile pads. In the box there is also a set of leatherette pads for a slightly different sound tuning, which can be changed very easily. More on that later. The highlight is the delivery cable. It is somewhat reminiscent of the cable from my Sennheiser HD820 in appearance. It is a Furukawa Monocrystalline copper cable in the length of 3m with AWG 23 cross section. One cable and still all connection possibilities? Exactly! There are 4 different adapters in the scope of supply (3.5mm, 4.4mm, 6.35mm, 4 Pin XLR), which can be changed very simply by plugging and/or turning and thus the cable is everywhere applicable. Incredibly, I have not seen that before with any other manufacturer. I like it very much. Desirable would still be a second shorter cable for mobile operation. But that is already complaining at a high level.
What about the other technical details? Why was I so excited about these headphones? Well, it uses huge (60mm) dynamic drivers with a beryllium coating. Big driver = Big sound? Yes, you can say that. But the big drivers are also said to have less control. Compare that to the Focal Utopia, which uses only 40mm drivers and is known to portray transients with impact like no other. The main component of the driver is diamond-like carbon, which is very robust and lightweight. They chose this material to better control the movement of the large driver and for less distortion, which I think they did very well. At 350 ohms, the driver has a very high impedance, but is still relatively easy to drive due to the high sensitivity of 105dB. Bear-strong N52 neodymium magnets are also installed here to achieve a very high dynamic range. The drivers are angled to achieve better spatial imaging.
A pair of headphones with good technical details is only half the battle if they don't wear properly. The FT3 is exceptionally comfortable to wear. No even more, one of the most comfortable headphones I know of. A very comfortable contact pressure (neither too much nor too little) and an automatically adjusting headband similar to what you would find on a Stax SR-007. All this with a 3-axis swivel design to achieve the perfect seal. At first I thought the pads might be a bit small, but my average sized ears fit in easily and have plenty of room. With very large ears it might be a little tight.
How does it sound now? I tested it on my stationary chain consisting of Topping D90SE/DX320 MAX Ti on Niimbus US4 and portable on my iBasso DX320 MAX Ti. There in gain stage 2 with a control range between 10 and 12 o'clock, which is quite sufficient for my listening volume. It can therefore be operated without any problems on mobile DAPs. The drivers with the high impedance scale with the amplifier. Compared to the DX320 MAX Ti, the FT3 sounds a bit more dynamic with more impact on the Niimbus US4.
When I first put it on, I thought to myself does it really cost "only" 300€? A very dynamic sound with a precise stage, rich bass and very balanced sound offered me. The tonality is really absolutely successful and is strongly oriented to the Harman curve with slightly raised bass and treble range. It sounds comparable to a DCA Stealth, without of course reaching its technical sophistication in its entirety. That would also be very surprising, we compare here 300€ with 4800€. But 16x better is the Stealth certainly not as it is reflected in the price. In the 300€ class, I can't think of any headphones that come close to the FT3 in terms of sound. Neither a Hifiman Sundara nor a HD660S play tonally as correct as the FT3 does. Even some headphones in the higher price ranges, such as an HD820, could take a leaf out of the tonal presentation. They are nowhere near as successful as the FT3 and have to be laboriously readjusted via EQ.
The large drivers produce a very full sound image typical for Harman with a strong bass range that focuses more on the sub bass than the midbass range. The listener is offered a detailed, full, but nevertheless also impulsive bass range, which one would not expect at first due to the driver size. Obviously, FiiO has the driver very well under control with its selected materials. Just like a DCA Stealth, it goes a bit softer in the midbass area. The punch is there too, but it sounds smoother and doesn't hit as hard as it does with a Focal Utopia or Hifiman Sundara, for example. The latter, however, also focuses more on the midbass range and leaves the low bass somewhat feathery. This is not the case with the FT3. If you like the Harman tuning, you will love the FT3's bass range.
Big driver=Big sound gets my fullest approval in the area of stage imaging. Here I get an above-average stage imaging with very precise instrument separation. The Hifiman Sundara clearly has to admit defeat here. In terms of airiness, I also have nothing to complain about with the FT3. Everything sounds very open, also it isolates to the outside as good as not at all, which is not surprising with its very open construction.
The FT3 neither plays "too much in your face" nor too withdrawn in the mids. Nasal coloration of voices, as found in some headphones in this price range, is not found in the FT3. To hear voices even more real and authentic, I have to go for a 1300€ IEM like the U4s, which tops that.
The highs are typically Harman somewhat raised and offer enough brilliance. At very high volumes it can get a bit sibilant depending on the recording, but at my listening levels of 70db to 90dB everything is still in the green. The resolution is a bit higher than the Hifiman Sundara. The clarity is really very good and you don't miss anything in the first moment. You then have to switch to a much more expensive model to realize that the finest nuances come out a bit better there.
I mostly performed my test with the textile pads, since I like the tonal tuning best here. When switching to the synthetic leather pads, the sound image seems slimmer, since the bass range decreases in level. The treble range is more sharply outlined and thus allows details to be discerned even more easily. However, I personally don't want to do without this "big sound" and therefore prefer the textile pads.
Since these large drivers provide me with an unexpectedly clean and fast sound, I also wanted to test the technical qualities by using my EQ and boosting the bass range by +6dB with a basshelf. No problem for the drivers, which still do not show any distortion even at higher volumes. I like the basshelf of +6dB in combination with the synthetic leather pads. With textile pads it is already too much of a good thing for me even as a "bass lover"! But I already like it so much in the delivery state that I don't have to bother with EQ here.
Overall, FiiO has succeeded with the first open Over-Eear headphones immediately a success, which has in this price range in the future a proper word to say, if you look at the competing products. And I think that's a good thing. After all, competition inspires, as we know, and that leads to even better products in the future.
Fiio FT3. An open back contender
Pros
:
Solid build. Light but strong aluminum alloy cups.
World class accessories with a premium 3 meter modular cable.
3.5mm, 4.4mm, 6.35mm, 4.4mm to XLR adapter included for modular cable.
Form fitting leather zip up case with handle and nice large pouch.
two sets of pads. Suede and protein leather both with different sound.
Suede brings a more dynamic balanced mild v harmon tuning.
Protein leather brings a more treble infused r neutral tuning.
Large spacious semi open type stage.
Highly technical/ resolving sound signature.
60mm DLC drivers can handle bass boost like a champ.
Versatile harmon balanced tuning for all types of music.
Excellent extension for both treble and bass.
Unbelievably good for gaming and media use.
Cons
:
Inner cup opening measure 2.1/4 inches in diameter.
Will be more on the ear for larger ears.
Typical harmon tuning with much upper mid emphasis.
Needs amplification to sound its best.
Fiio FT3
Fiio has been "spreading their wings." sort to say as they have delved deep into the personal audio segment, mostly known for their audio devices; DAPs, DAC/Amps, wireless and IEMs. With the introduction of their new FT3. Fiio now has officially thrown out their first full sized open headphone with some substantial pedigree as far as production values and sound tuning goes so naturally many are interested in how they do.
I am mostly an IEM guy and have reviewed most of Fiios IEM offerings and with the ever growing force in the industry that is Fiio. It was only a matter of time before they dove into making a full size headphone. In true Fiio fashion the new FT3 build quality clearly shows the attention to detail Fiio is known for in their designs. Comfortable for my medium average size noggin and ears with a fairly lighter clamp, I have seen some complaints of folks wanting some larger ear pads on the FT3 which I can understand. These are full sized cans but the internal opening for the included pads measure roughly 2.1/4" in diameter. For larger ears these will be semi on the ear vs over the ear. I am certain Fiio will consider all factors that will help out their new headphone and so it would not surprise me if they introduced some larger pads for the FT3 at a later time. For now what was included are two sets of pads, suede and protein leather. Both have a slight different effect on the FT3 sound presentation which I will get into during this read.
What was immediately pleasant to the eyes when opening the box is their familiar all black shiny box they use for just about every product. It is what was in the box that impresses. A leather hard case for a $300 headphone and not just a hard case but a form fitting hard case with a handle. I have much more expensive cans that don't come with any case let alone a hard case. Opening the case displays the headphones, and nicely tucked in modular cables coiled on the upper lid all 3 meters of it. Then at the center of the bottom half, some tight velcro slots containing the 4 types of terminations for the cables. 3.5mm, 4.4mm, 6.35mm and a 4.4mm to XLR adapter. Underneath the included hard case are the extra set of protein leather pads and a large soft bag to put all of it in. Very nice.
I have always appreciated Fiios' attention to what the end user will experience for their box openings and it doesn't matter if you're spending $100 or $599 for one of their IEMs. For folks that are buying a Fiio product for the very first time. This is very typical of a Fiio made product. If you have bought any of their IEMs in the past you get a lot of well thought out accessories for all their products. This is no different for their new FT3. Included with the FT3 was a headphone stand. I do believe these are limited for initial buyers so if you want one of these things I would definitely consider getting a FT3 sooner vs later. Also I read the included Furukawa monocrystalline copper cable will be limited due to a bulk buy for Fiio and hence they are also limited on how many will be included with the FT3. Apparently a comparable cable will be provided for later runs of the FT3s. lastly comes with a large pouch to cover it all.
The build
The FT3 cups are made of aluminum alloy, light but very strong which makes for perfect headphone cups, housing a larger 60mm dynamic DLC drivers with a Beryllium coated gasket angled toward your ears. The FT3 is clearly an open design so they tend to leak sound in and out. Specd at 350 Ohms these cans clearly need some amping for them to show what they are about. These are not made for portability but more so for stationary use. Open cans in general are not really great for portable use anyway but one that is 350 Ohms is going to need more power for them to sound correct.
With that I would like to thank Fiio for providing a sample of the FT3 for review purposes. My take on the FT3 from a guy that listens and reviews a lot of IEMs so consider that as I put my thoughts onto this review. They have been burned in for a period of a week's time and are now ready for evaluation. Despite what you may read about burn in from other reviews. I highly recommend a good burn in for the FT3. If you ask Fiio they will tell you the same I guarantee. I do perceive an uptick in dynamism and transient qualities after a week's worth of burn in. YMMV but for me anyways why not get the best version of whatever you put onto your head. You do that with burn in. You can look up additional specs and more information about them on their official online read
here.
The FT3 has been tested using my various sources. Fiio K9 Pro ESS, Fiio K7, Ibasso DX300Max,IFI Signature, Fiio M15 and a portable stack FiiO X3ii + Cayin C5 for portable use.
Drivability.
I found that a good portable DAP can drive the FT3 just fine. The old Fiio M15 drives them with plenty of headroom to spare so anything with a balanced out that puts out some decent power will be good enough to drive them if portability is your thing and I am not talking about dac/amp dongles. A decent mid to upper level DAP with some power preferably using their 4.4mm balanced out. Which most DAPs give up to double the power output vs single ended from the same source. A portable amp in conjunction with a DAP also works well for the FT3, they sound very nice using the M15 but it wasn't until I got them on my K9 Pro ESS in high gain that it clearly showed me they scale to more power.
Hecks yes. With ample power on tap for the FT3 what is the chance of using Fiios top end desktop dac/amp with the FT3 sounding awful? Aha no likely, in fact this matchup was spectacular to say the least. I will get into how they perform together and the real reason why you want your new FT3 connected to a source with some grunt. 350 Ohm cans gets you a higher signal to noise ratio and in conjunction with using an open design which reduces unwanted resonances. Angled 60mm drivers, strong N52 magnets. Which all leads to an airy finely detailed accurate sound reproduction.
But beyond its base use case which is obviously made for music listening. Yes they turned out to be fantastic for gaming and movies as well. Will get more into that in this review.
Fitment.
Back to the reason why there was some rumblings about the pads on the FT3 for having rather large drivers and the cups that house them the pads are form fitting to the cup size at roughly 3.¾". While the actual cup size of the FT3 is average size for over the ear designs. The cups being form fitting with its internal thickness again at 2.¼" will form over the ears in a tighter manner. Its 3 Axis swivel design where the cups have some swivel motion and the top portion of the FT3 has a form fitting band. The fitment of the cans stays in place with good foundational hold without undue pressure points when worn but the cups themselves will fit snug around the ear if not actually on them for larger ears. This was the reason why Fiio should have gone with pads that fit larger than the cup size vs being form fitting like they are with its included pads. It wasn't a big deal for me anyways as they are comfortable to wear and use for hours but I can understand why folks are complaining about it. I do believe Fiio will address this particular minor quibble with some new pads. The pads stay in place via plastic placeholder protrusion slots so you can't just throw on your aftermarket pads unfortunately. It has to have the protrusion hard plastic that clips into place onto the FT3 cups. More or less proprietary fitment. This is the only real comfort issue if you can call it that, that came up on the threads. Otherwise I have had much worse, it's got a lighter clamp just enough to hold the cans firmly in place and certainly nothing that will squeeze your eyeballs out. Cans stay well in place with no issue of falling off with undue headbanging. Not the snuggiest of fits which is not a bad thing and certainly not vice like either. The 3 axis auto adjust design with the slight swiveling cups and form fitting headband does a great job adjusting to your head shape. Fitment overall is comfortable for extended use.
Sound - Feeding the beast
The FT3 is using big drivers that produce a big sound but more important than the driver tech and its materials would be the tuning. The tuning on the FT3 is a balanced neutral harmon tuning with a fairly large treble shelf and sub bass focused for bass. It's more of a neutral mild v shaped in tonal emphasis for the suede pads, a more neutral bright r shaped signature with the protein leather pads. I was a bit surprised that the tuning is more neutral, balanced and mature in presentation than the traditional V shaped tunings Fiio has been known for in the past. The tuning is definitely catering more for the serious music listener and not so much for the young going to college crowd that needs copious amounts of bass. Despite what other published reviews say about the FT3. These are not as "consumer." tuned as they would mention. I feel they are the opposite actually and are catered more for the serious music listener. Let me explain.
The larger DLC driver being used in combination of the tuning and its open design for the FT3 brings an airy detailed technical mostly neutral presentation more so than leaning on an oversaturation of any of the 3 parts of the sound design. The benefit of a more technical approach to tuning is that it produces details that are uncommon at the price range but more importantly its imaging in space becomes a clear strength for the sound production for the FT3. Its technical aspects such as imaging, accurate timbre, clarity, details and instrument separation are the strengths of the FT3 but lacks a bit of musicality in the form of natural warmth and dynamism to really make them sound all it could be. I can say however that what it seems to lack comes much more into play when connected to a more powerful source.
We use the term musical loosely around headfi and on other forums but for me, musical is the ability for an IEM or Can in this case to touch you emotionally, It has to connect with me through the body of what I am hearing as it has to be substantial, a technical detailed presentation is not so emotive without the proper note weight and texture to go with that presentation adding a natural tonal character and we are talking from treble all the way to the bass region. A natural textured full bodied note weight combined with that technical approach is when you get a true higher end sound. Where the FT3 gets the technical side down pat, it is its emotive aspect that seems a touch lacking for me. Let me explain as a bit of that has to do with its treble tuning.
The trebles
Of the FT3 plays a major role for how the FT3 sounds. Its treble tuning has a standard gradual de emphasis toward the upper trebles and shows excellent extension. Trebles show stand out details associated with the region due to a substantial treble shelf from 3Khz all the way to 11Khz with peaks of emphasis at 3Khz upper mid gain, which seems to have about 10 dbs of, another point of emphasis around 5Khz and then a mild bump at the 11khz range for air and shimmer. The treble keeps going toward 20Khz and thensome from there. It's just my opinion but I think Fiio could have done better by not following a strict harmon curve and actually lowering the upper mid emphasis to 7dbs vs 10dbs for a more natural tonal character for its mids presentation. Don't know if it is just me but it seems 10dbs of pinna gain on a large Can with large drivers presents sound a bit different vs how IEMs sound is presented to the ear. Actual 10dbs of emphasis for the upper mids pinna gain sound more like 12dbs of emphasis for IEMs. Might have to do with how Cans actually project sound from outside the ear vs having IEMs inside the ears. This ample upper mid gain and its large treble shelf tuning causes a tonal shift to lean toward a clean, ever so slightly clinical character at times dependent on recordings with ample upper mid influenced instruments and vocals. The protein leather pads actually are enhanced even more so in these regions and were not to my liking to be honest. The bulk of my review is based on the suede pads not to mention is way more comfier vs the protein leather which can cause a bit of sweat when worn for extended periods of time.
The reason why that upper mids emphasis is important on the FT3 is that while I feel the trebles are actually tuned very well it is due to having that ample upper mids emphasis that brings a tonal quality of the FT3 to lack a bit in natural warmth for its tonal qualities.
The rather larger treble shelf tuning on the FT3 shows excellent presence and details associated with the region. There is nothing wrong with injecting a bit of treble shimmer sparkle extension and air for treble notes in fact headphone presentations will end up sounding dull or darker with a lack of treble emphasis, the FT3 is the opposite with excellent energy, and presence for the treble notes. As a result, the FT3 has plenty of treble bite and zing its definition is a stand out but the rest of the tuning is a bit more neutral leaning which brings the attention and focus for the overall sound to be cleaner and slightly brighter overall. With this treble tuning the sound quality leads to better precision and imaging associated with its detail ability in the process. I see a bit of an old school upper treble emphasis technique to bring plenty of treble sparkle aka hifi audio and presence for your music in the FT3.
Trebles bring a lot of finish and details to the overall sound tuning but in paying so much attention to the trebles with its ample upper mids aspects of the tuning. The sound leans a touch clinical overall, a bit more analytical. So this is why source matching will be crucial to how you will be hearing the FT3. The Cayin C5 portable has a thick warm Cayin sound to it and the FT3 synergizes amazingly with that amp. Fiios own K7 also is a great match up with the FF3. Treble details stand out on the FT3 and there is zero roll off for its treble extension so you get a full monty treble experience. It would have been nice to get a pad that reduces the upper mids a touch for more focus for its mids but that is just me. Overall the treble tuning is ideal for your traditional Hi fidelity type sound and I won't fault Fiio for their version of it.
Details a plenty.
What will grab your attention right away on the FT3 is its detail ability. It has a good balance of macro and does micro details better than most I have heard at this price range and again it has a lot to do with the trebles and upper mids being slightly forward in the balancing of the FT3. This tuning is more a higher end reference type tuning from higher end CANs but one you really dont get from a $300 CANs nowadays.
Its stage is not the widest for open can designs but more closer to a semi open type stage. Certainly not a closed or confined sound either, I can say it is more average in its stage ability than being overly wide. It does have very decent height and depth to its sound profile however. The large 60mm drivers seem to emit sound to be at a larger more rounded scope overall, emitting more of a circular type headstage vs being an overly wide stage typical of open can designs. But in doing so its imaging for music is more focused within its stage.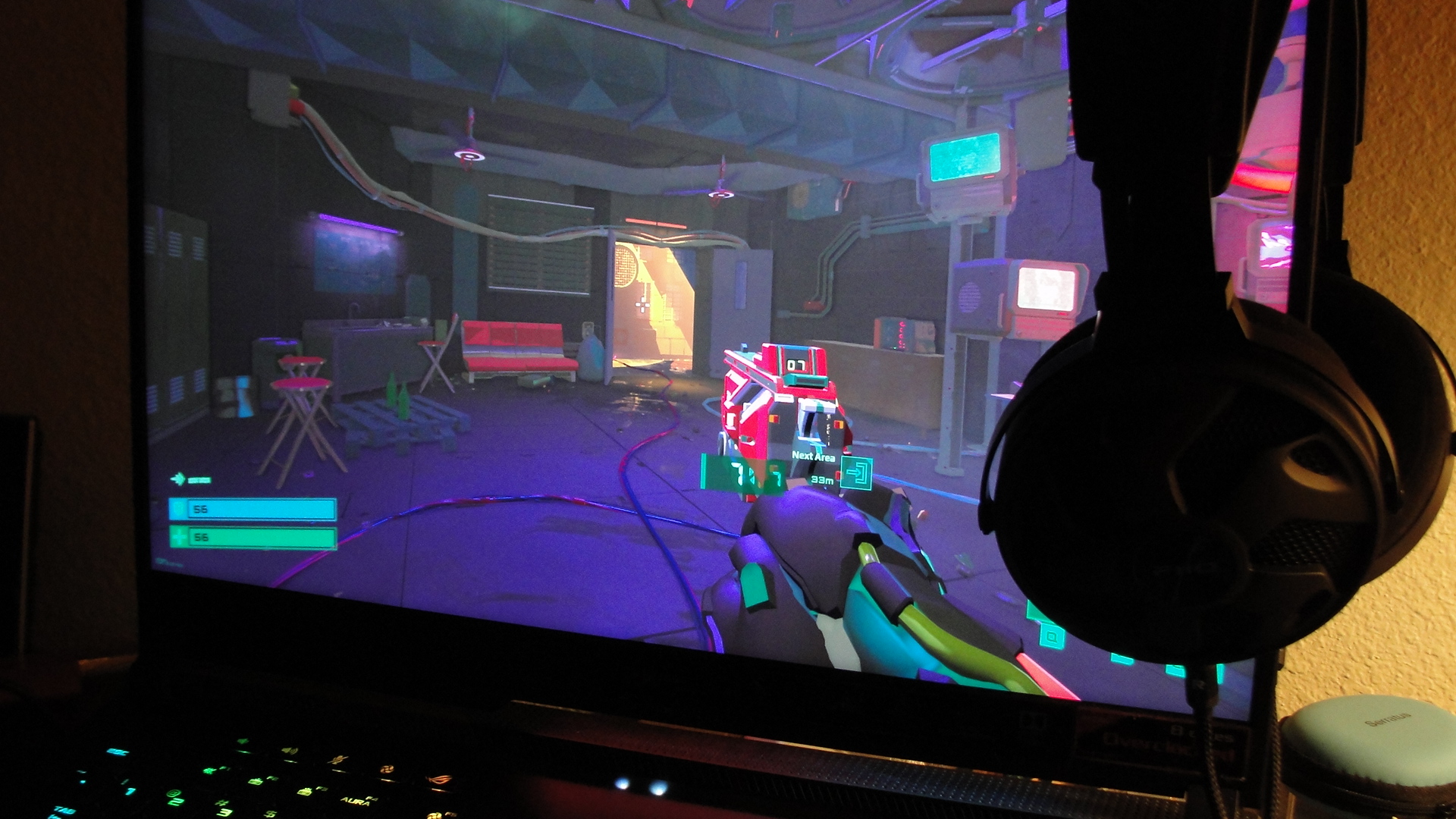 Imaging being a strong suit of the FT3. Here is where gaming comes into play. These happen to be some of the best cans you can use for positional cues for something like competitive gaming. Its imaging in its sound scape shows precision that is once again not too common for what they are sold for. If precise imaging matters to you, you have to consider the FT3 for its excellent imaging ability. As good as the FT3s are for music listening I can argue these are even better for gaming. These are not just good for gaming but fantastic as they have plenty of bass punch but it is its technical ability that wins the day for gaming use. FPS games in general benefit hugely from the FT3s spacious precision. They are very good for movie watching as well.
Mids
of the FT3 is more neutral in emphasis for both vocals and instruments alike with the least coloration of the 3 main parts of its sound make up. Just ever so slightly dry in its tonal character and while I make it sound like the FT3 leans more toward a clinical type sound. It does have a touch of warmth to the mids, add that precise imaging and you get a clear detailed picture of your music. My description of dry means its tonality leans more neutral vs being rich, dark or bright. Of course the ample upper mids aspects can lean a track to sound a touch analytical and slightly brighter but nothing that is egregious. Unless you're highly sensitive to upper mids with slightly forward trebles and can only listen to dark sounding cans. Mids does a whole lot correct, once again I can clearly hear the ability and resolving nature of the driver it is using. Strong suits for the mids include aspects such as good sound separation, above average imaging with precision, good clarity, clean tonal qualities, tight transients and most importantly accurate timbre.
The one aspect for its mids presentation that can be improved is that it could use just a bit more body aka note weight to its sound. Note weight is a huge factor for me for anything I put toward or into my ears. Music for me has to have substance in the way of realistic textures and dynamic shifts with greater density to its make up. Here is where the musicality of sound exists for me. There are so many aspects of the FT3 that gets it right especially in regards to its technicals, accurate timbre, airy stage, clarity, instrument separation, imaging, its above average imaging and comfort but it could use just a bit more in the way of meat to its sound in both the mids and the bass end. These were tuned to be more neutral balanced with a mild bump for bass and trebles so you gotta understand them for a mostly uncolored sound production coming from the FT3 vs something that has too much of anything given in any one or all parts of its tuning.
The mids for the FT3 are not recessed but they don't sound forward either. Its presentation is a bit more laid back than a type of sound that is in your face. Its headphone imaging ability for the given price point is very good but ends up with a 2.5ish type sound display. Not exactly flat plane sounding and not exactly full on dimensional either somewhere in between. Your sources will play a greater part in this aspect as well but overall the FT3 is not as holographic as I would have liked.
What I mean by that is its broader scope of sound does a great job layering out the sounds in a spacious manor with the bulk of the music panning from left to the right in how you're hearing it but it does not have instruments and percussion cymbals playing far outside front or back of the headspace for example. It's definitely a diffused sound but is not exactly a full on dimensional type presentation for its mostly neutral sound presentation either. This is the aspect that separates the higher end Cans and IEMs, I am used to IEM presentations where some of the best higher end IEMs do dimensional better so that is what I am talking about here. Its sound layering is on full display just not as dimensional, the presentation is a bit more monitor like in quality. To be fair it does have a bit of warmth again dependent on its source matching but more neutral sources make the FT3 sound a bit more clinical sounding vs sources with better foundational warmth to its sound. Hence this could be the reason why descriptors of how the FT3 sounds vary for its tonal qualities for online reviews.
I find myself increasing the volume from my sources to get better fullness for vocals and instruments at times which also adds to the extra emphasis for the upper mids and trebles the FT3 has so can't turn them up too often as the fletcher munson curve ratchets up these aspects to a greater degree with the tonal balance shifting toward the trebles with volumes turned up. It sounds fantastic with more volume but does end up fatiguing a bit to listen to. All things in moderation is what the FT3s are about so happens to be how you should be listening to them as well.
The bass
Bass gets a moderate emphasis at roughly 5-7 dbs above neutral, while this amount of bass is not exactly beefy, it isn't the type of bass emphasis that I would consider weak or lacking on the other hand especially since it has excellent bass extension. Bass presentation for the FT3 is natural sounding with surprising impact in presentation for its bass. 6dbs of mid bass to sub bass means it will give you an accurate depiction of bass notes. Just enough to make your music actually sound like music for the low notes but nowhere close to the boom stick bass the kids love. Bass does not encroach at all with the mids presentation which gives the FT3 to have a clean depiction of instruments and live set pieces. Bass impact while moderate is definitely present with quality vs quantity.
The bass end is tuned a bit like how the mids were presented in that it leans more toward a neutral level of bass with the protein leather pads giving a greater display of neutral no thump bass vs the Suede pads. The good news there is that its sub bass extension is some of the best you're going to hear for its given design and price. Very capable of hitting any low note with ease actually. Where it needs a touch more in the way of quantity makes up for it in sheer quality. Excellent tight detailed speedy bass notes from the FT3. The bass end here is playing a support role for the mids and trebles of the FT3 but no way does it lack simply due to the outstanding quality of the bass notes. Subbass is surprisingly deep hitting on the FT3. Its texture could be better but certainly very acceptable especially for being an open can at the price point.
Trying out my bass boost from my IFI Signature dac/amp yields some spectacular results. No way am I hearing an open can do bass like the FT3 with suede pads, but here we have it. Its sub bass is clearly a standout among cans that traditionally have nothing to do with sub bass as most open cans are rolled off in the region. Not so with the FT3.
It is very clear to me for folks that dab a bit in EQ or have sources that have bass boost. The FT3 can handle it with ease and sounds fantastic doing it. Hence the benefit of a nicely resolving 60mm DLC driver that is more neutral tuned. You feel like the bass could use some boost. The FT3 clearly can take it.
More power = better dynamics
Connecting the FT3 to the K9 Pro ESS is a treat. On medium or high gain I am getting an outstanding pairing with the FT3. Source synergy is for real folks. With so much power on tap it was able to drive the FT3 easily. What was clearly evident however is just how meatier the sound became. My complaints of lacking a bit of note weight were over and done. Its bass impact is more substantial. Its trebles come in with a crystal bell-like transient quality with excellent sparkle that I couldn't quite get from my other pairings. Most importantly the mids are brought out in full bloom with that added note weight with better textures vs my other sources. This pairing clearly synergizes as far as music goes.
If you want an end game type sound and own a K9 Pro ESS. Get yourself the matching FT3 to go with it. This turned out to be my absolute favorite pairing and with nothing lacking much at all as far as sound goes.
In the end
The FT3s are in my humble opinion a premium option at the price point. These CANs are serious business when it comes to sound. The use of a large 60mm DLC driver in an open CAN design with all of Fiios RnD aspects thrown in. I can tell Fiio took their time on this one. The end results are quite good. Its imaging is quite addictive if not substantial with a timbral quality that is easily above its price point. Its spacious sound is perfect for all types of music and even better suited for gaming. Note weight aside, it's the one real minor negative for me that can be mitigated once you feed it with good matching power. They become much more dynamic in presentation, punchier in the bass, more textured for its mids and most importantly with better treble control while adding a wider deeper taller stage. For Fiios' first time open headphone offering these are tuned to be more mature, higher end sounding than something you actually get at the price point and for that I applaud Fiio for bringing out the best they can from what they know. Their production qualities clearly show in the FT3 and really for what they are asking to own a set. Open can designs just don't get much better.
Comparos:
FT3 vs Amiron Homes.
This comparison was very interesting as both these CANs are open in design both using balanced cables. Beyer needs no introduction but they do have a certain type of coloration for their cans that gives Beyer cans a unique sound. The Amiron Homes at one point was a $599 headphone but has seen steep discounts within the last few years that brings the prices down to be hovering more closer or actually cheaper than the new FT3 by Fiio.
I have been using my Amiron Homes with my laptop for several years now due to their supreme comfort and its laid back sound signature that bodes extremely well for relaxed listening at home. However all is not perfect with the Amiron Homes. They have a relatively darker slightly warm signature that is very typical of Beyer tuned headphones. Overall the Amiron Homes have seen relative success throughout the years but I suppose you have to be a fan of darker sounding CANs to really appreciate the Beyer sound.
In comparison to the FT3, the Amiron Homes are a bit easer to drive vs the FT3 and actually have a slightly wider sound vs the FT3. But this is more due to the relaxed upper mids emphasis of the Amiron Homes. FT3 on the other hand has more upper mids emphasis. A taller and deeper sound. The difference in Western/ Euro sound preferences vs Chinese/ Asian type tunings. Harmon tunings as of late are the base standard it seems for IEMs at all levels and even with headphones the FT3 is again very much Harmon tuned.
Amiron shows a warmer lower midrange with a slight mid bass bleed which makes male vocals stand out a bit while somewhat neutering female vocals a touch. I can't say the Amiron sounds bad with female vocals but its not the FT3 with ample upper mid range where it will be more or less catered to female vocals. Not to mention the FT3 has the upper hand on stringed instruments, imaging and precision.
Amiron Homes is a laid back warm sounding Can the FT3 sounds a bit laid back in presentation but not like the Amirons distant sounding presentation. FT3 leans a touch cooler in tonal character over neutral vs warm over neutral from the Amirons. The FT3 clearly shows more energy for upper mids and its lower treble. The Amirons are more about the mid bass lower mids body a relaxed upper mid range and an emphasized upper trebles shimmer. A true U shaped tuning the Amirons seems a bit lacking in timbre fullness due to the uneven mid bands. Its more mid bassy than sub bassy. The FT3s bass end is much more even from mid to subbass.
As an IEM aficionado I can appreciate the FT3 a bit more simply due to how it is tuned a bit like harmon tuned IEMs vs the Amiron Homes which is again a unique colored laid back warm, punchy slightly reserved for upper registers yet clearly sparkly for trebles. If you asked me which I prefer at the moment. That goes clearly to the FT3 just for the fact that it is the much more versatile sounding CAN overall. I have always liked my Amirons but never truly loved them and when comparing to the FT3 it is evident what type of sound style I personally prefer. The Amirons darker tonal character is a bit like how the IEM maker Shozy tunes IEMs but this is the type of sound that is more niche in how they perform than being truly versatile. FT3 shows a more balanced treble tuning with better extension vs the Amirons. Better balanced mids with a better balanced bass with better extension on the other end as well. The only aspect that the Amiron Home does a bit better is at its staging. Even for gaming I find the Amiron Homes are not as accurate sounding.. FT3 clearly wins this battle. This was one of those comparos where you thought your old faithful CAN sounded great until you get another CAN that pretty much trounces on it with a much more energetic modern better balanced sound. Don't know if I should be disappointed or happy about this comparison.
Last edited:
Review: Fiio FT3
Pros
:
+ Balanced frequency response
+ Excellent subbass extension for a open-back dynamic headphone
+ Perhaps the best built headphone in it's price range
+ Versatile cable allows you to connect the headphones to different amplifiers
+ Comes with two ear pads that offer good sound in different ways
+ Nice transport case
+ No need for a powerful amplifier
Cons
:
– Mediocre macrodynamics
– The earpads are small
– The cable is unnecessarily long
- The treble is slightly emphasized for my taste, but based on the measurement results, the tonal balance of the upper frequencies should please the vast majority of people
About:
Release year: 2023
Country of manufacture: China
Price: $299
Structure: open, over-ear
Dynamic element: 60mm (beryllium coated DLC membrane (Diamond-Like Carbon) and N52 magnets)
Impedance: 350 ohms
Sensitivity: 105 dB/mW
Weight: 395 g (self-weighed without cable)
Connector type: 2 x 3.5 mm
Comes with: 3 meter long cable with interchangeable connector (3.5 mm and 4.4 mm), 6.35 mm adapter and 4-pin XLR adapter, hard shell case and replacement pads
FiiO (
link to the manufacturer's page
) has been manufacturing headphone amplifiers and mobile players for over 15 years. In recent years, the product selection has also included several in-ear headphones and one full-size Bluetooth headphone. The recently released FT3 model, priced at 300 euros, is the manufacturer's first attempt to expand its market to include wired hi-fi headphones. I received the headphones for testing directly from FiiO.
Product packaging​
I usually don't care much about the packaging. However, FiiO deserves a special mention, because the FT3 model was exceptionally well packed. Inside the large cardboard box was another box supported by plastic corner protectors, inside which the actual sales packaging of the headphones was revealed. In fact, I can't remember if I've ever opened triple-packaged headphones before.
The headphones arrived exceptionally well packaged.
​
FT3 comes with a nice set of accessories. The hard-shell transport case is stylish and certainly sturdy enough to protect the headphones. It also comes with two earpads, one of which is artificial leather and the other suede material. However, the number one star of the equipment is the headphone cable, which is completely different from all the cables I've used before. I'll tell you more about it in a moment.
R
eplacement earpads and a high-quality transport case are not common in 300usd price range.
​
Build Quality and Comfort​
I had formed a pretty strong opinion about the design based on the photos I've seen online. I think that FT3 looks more like a gaming headset than a normal "hifi-headphone". Of course, it could be that I'm too old-fashioned to appreciate this flashier design.
The design of the cups might cause some controversy.
​
When I first took the headphones out of the package, they felt cold all over – no wonder, because all the parts are made of metal. Even the slightly unusual appearance doesn't bother me so much anymore when I can experience the quality of the parts with my own hands. The structure is sturdy, and there don't seem to be any parts that could be expected to break easily. FT3 might be the best built headphone in its price range.
FiiO's FT3 looks a bit like a gaming headset, but the high-quality construction creates associations with Philips headphones. On the other hand, the artificial leather-covered headband frame resembles Sennheiser's Momentum models.
​
The special design of the cups is not only a whim of the marketing department. I opened the headphones and was amazed how much effort Fiio has put into tuning the acoustics. The inside of the cups is full of small pyramids, the purpose of which is probably to prevent the generation of standing waves. FT3 is not very open in structure, so calling it semi-open could be justified. However, the definition has no practical meaning, because the headphones leak and let sounds through like any other open-back headphone.
I have never seen such a complex cup structure in a 300 dollar headphone before.
​
​
Headband​
The headband of the headphones adjusts its height automatically. The headband feels pleasant against the head, and I don't feel pressure on the top of the head even after prolonged use. At 395 grams, the FT3 is not exactly light, but the weight is distributed on the head more evenly than for example Focal's headphones of the same weight. As a small suggestion for improvement, I would like if strap was easy to remove strap for washing. Straps suede-like inner surface will probably get dirty over time.
The headband automatically adjusts to fit the user's head.
​
Self-adjusting headbands are usually very comfortable to use, but their elasticity may loosen over time. However, I have no real reason to doubt durability of FiiO's headband. Its structure seems sturdier than, for example, AKG's headphones that have suspension mechanism built with very thin rubber bands.
Earpads​
The FT3 comes with two earpads with different surface materials.
​
The headphones come with artificial leather and suede covered earpads. Pads are well put together and materials are pretty good. The diameter of the ear hole is about 5.5 cm, so they're definately not big but still have a reasonable amount of space for the ears. A more oval shape would be ergonomically better, but I don't think most people will have problems fitting their ears inside the pads.
Unfortunately debth of the earpads is only less than two centimeters. My own ears don't touch the inside of the headphones, but the extra thickness would definately make the pads feel more comfortable. I hope Fiio will use larger earpads with their future offerings or even release aftermarket earpads that could be bought seperately. On the other hand earpads are crucial for headphones tuning so there might have been a sound related reason for using these rather small earpads.
It is not possible to use earpads from other manufacturers, because the fastening mechanism is plastic pegs similar to Focal's headphones.
​
​
Unique cable​
The 3-meter fabric-covered cable uses dual entry 3.5mm connectors. What makes the cable unique is its replaceable head (3.5 mm or 4.4 mm), which is usually only found in some more expensive in-ear headphones. The FT3 also comes with two adapters, so you can listen with all the following connectors without changing the cable:
3.5 mm
6.35 mm
4.4 mm
4-pin-XLR
I was worried that the replaceable connectors would have bad contact or that connectors would be too tight. Luckily adapter system turned out to be really easy to use, and so far there have been no problems. The only thing that bothers me is the length of the cable in situations where the amplifier is located close to me.
The cable is of high quality and the connectors look great but the cable might be too long for some users.
One cable, four connectors.
​
FT3's cable is also special because Fiio has paid alot of attention on the materials. The cable is OYAIDE HPC-23T which was manufactured by Furukawa. It utilizes Furukawas PCOCC-A method (I think it's just manufacturer's own trade name for OCC copper). What makes the situation interesting is that Furukawa stopped making OCC cables back in 2013. FiiO bought the remaining cables from OYAIDE for $46,000, knowing it would need some kind of cables sooner or later for their upcoming headphones. I'm not much of a cable person but it's a nice background story.
In couple of weeks FT3's looks grew on me and now I think it actually looks really nice.
​
​
Sound Quality​
Measuring equipment used complies with IEC711 standard. The graphs use Harman's target curve (2018 version) that is based on scientific research and it should be a a good generalization of what kind of frequency response sounds good for majority of people. The frequency response of the FT3 can also be compared with other measured headphones using
the comparison tool
.
Frequency response:​
FiiO FT3's frequency response in relation to Harman's 2018 target curve. The measurements were made with equipment that comply with IEC711 standard. Headphones were measured several times on both channels and averaged. The red line describes the sound with artificial leather earpads and the green with suede pads.
​
Bass​
Many open-back dynamic headphones have difficulties in reproducing subbass frequencies, but FiiO has clearly invested in solving the problem – bass extension on FT3 is spectacular. FT3 goes down to 20hz easily.
The suede pads emphasize the midbass. Bass does not leak over the low-mids in a distracting way. To my ears FT3 with Suede pads sounds less bassy than measurements suggest. With artificial leather pads, the mid-bass emphasis is smaller. , Presentation actually reminds me of planar headphones, which usually reproduce bass more linearly than dynamic headphones.
FT3 delivers on bass quantity. Unfortunately there is some room for improvement in bass quality. 60mm drivers are huge but they don't seem to move air in the same way as smaller suspended edge drivers from Fostex, Denon and Focal. Bass does not hit very hard and I rarely notice myself paying extra attention on complex bass notes. It's very different experience than for example Fostex TR-X00 or iBasso SR2.
I don't mean bass on FT3 is bad, it definately is not. Bass is well controlled and cup resonances are very low. Not to forget the best in class subbass extension for a dynamic open-back headphone. Bass still hits harder than on many planar headphones such as Hifiman Ananda or Goldplanar GL2000. FT3 just lacks the grip, sustain and slam of the best in it's price range.
Impressive
60 mm DLC driver (Diamond-Like Carbon) with beryllium coated edges
​
Midrange​
The midrange is very close to Harman's target response, so FT3 is likely to impress people who like Beyerdynamic DT880, Sennheiser hd600 or AKG K371. If Harman's target response is considered ideal, the FT3 is almost perfect, especially with artificial leather pads. With suede pads, the sound becomes a little more V-shaped, because the lower frequencies are emphasized and the frequency range between 300–800 Hz is tuned down a bit. Midrange is clear, uncolored and unoffensive.
Treble​
I'm bit undecided how I like the higher frequencies on FT3. The treble is bit bright, but still at an acceptable level for my taste. FT3 may be too bright for those who have issues with Sennheiser HD600 or Hifiman HE400se for example. If the Beyerdynamic DT990 or the Philips Fidelio X3 don't make your ears bleed, the FT3 won't either.
There is a small, maybe 2db peak at 11 kHZ but in the measurements it's amplified by internal resonance of the measuring device. So the 10dB peak is not real.
As for treble quality, I have no complaints. In my opinion, the resolution is clearly better than most $300 headphones. There is also a hint of beryllium timbre, which is most apparent and when listening to cymbals. Maybe I'm just imagining it but I've always thought that berylliym adds some extra sheen on fading high notes and it makes metallic instruments sound more realistic.
Angled driver is used because in theory it creates realistic soundstage and natural high frequencies.
​
Soundstage​
The FT3's soundstage is well proportioned and about average in size. Imaging quite accurate and the movements of the sound sources are also clearly noticeable. The most impressive thing is the general magnitude of the sounds, everything sounds BIG. In this regard FT3 resembles planar headphones and somewhat also the Sennheiser HD800. Soundstage is of course smaller than on HD800 or large planars. You can also get a bigger soundstage for a cheaper with large AKG headphones or with Hifiman HE5XX. Still, the FT3 is by no means bad, as its soundstage is clearly larger than the Sennheiser HD600 or any of the Focal headphones.
The AKG Q701 has a larger soundstage than the FT3, but AKG's have problems reproducing low frequencies.
​
Resolution​
Background is quite dark, and I don't detect echoes caused by the physical structure of the headphones. The reproduction is less veiled than average, which is probably largely due to the well balanced frequency response. Evaluating the resolution of FT3 would require a proper reference. I imagine comparison with Hifiman Sundara would be useful, but unfortunately I don't have Sundaras anymore because Sash Tres 45ohm took it's place as my reference headphone in this price range. In my opinion, the Tres sounds more transparent than the slightly more expensive Hifiman Edition XS , so it's no surprise that FiiO's $300 FT3 can't challenge Tres. However, I don't feel like I'm missing out on any details or fine nyances with FT3 like I do with iBasso SR2 for example.
From memory I would say that the FT3 does not separate sounds as clearly as the Sundara, but it is an improvement over more affordable dynamic headphone models, such as the Beyerdynamic DT900 Pro X and Philips Fidelio X2. Differences are not huge though. I think differences in resolution become more apparent with pricier headphones. With affordable headphones is usually just differences in frequency response not in actual resolution itself. If I was looking for highly resolving and detailed headphone I would propably skip all headphones under $1000 anyway and start saving up for something like Sennheiser HD800(S), Hifiman Arya, Hedd HEDDPhone or Focal Clear(MG).
For it's price FT3 is resolving and detailed but it can't challenge good planar headphones such as SASH Tres shown in the picture.
​
​
Dynamics :​
In terms of macrodynamics, the FT3 is decent but nothing special. For me, punchy sound is extremely important. I like Focal Utopia and Hifiman HE6 for that reason but headphones with calmer macrodynamics such as Sennheiser HD800 and Hifiman HE1000 V2 don't impress me that much. For average listener I'm sure FT3's dynamics are just fine.
I don't think there are any issues with transients, so FT3 does not sound slow or saggy. The only thing that's missing is slam and impact, so I think the word "polite" is apt to describing the general presentation. Of course, it must be remembered that other cheaper headphones are usually not any better. FT3 does not stand out from the crowd in any negative way, if compared to headphones like Hifiman Sundara or Sennheiser HD600.
FT3 does not have explosive macrodynamics like Focal's headphones. Pictured is Focal Elegia.
​
​
Amplification​
High impedance of 350 ohms is not a big deal, because thanks to the high sensitivity (105 dB/mW), FT3 works fine on almost any equipment. Even my laptop was able to push FT3 to loud volumes. I listened to FT3 the most with a Shanling M6 Pro DAP and a Creative Sound Blaster X4, which is designed primarily for gaming. Both devices work well with FT3.
Shanling M6 Pro and Creative Sound Blaster X4 had no problems driving the FT3.
​
I also tried a few other amps. Topping L30 II and the Nitsch X Schiit Magni Piety performed very well but there was little difference in sound quality compared to the Sound Blaster and Shanling. The Magni Piety seemed to smooth out the treble a bit but at the same time the reproduction of high frequencies lost precision, sounding fragile.
I also wanted to test how well the FT3 scales with more expensive amplifiers, so I tried it with Ferrum Audio OOR. I would like to say that it sounded better than inexpensive amplifiers, but in reality the differences were small. It would seem that the FT3 does not necessarily scale much with "better" equipment. For a $300 headphones, this is mainly a good thing.
Due to its high impedance, the FT3 is also designed to be suitable for tube amplifiers.
​
High-impedance headphones are often paired with tube amplifiers. The Trafomatic Audio Experience Head One I tried sounded excellent with FT3. This was the only pairing where I experienced a clear change in sound quality with better dynamics. Unfortunately Trafomatic did not tame the treble at all. I was hoping it would soothe out things a bit. Overall, this was still clearly the best pairing I tried.
​
Comparison with other headphones​
​
FiiO FT3 vs Sennheiser HD6XX​
Prices: $300 vs. $220
Frequency responses:​
Frequency responses of FiiO FT3 (red) and Sennheiser HD6XX (blue) in relation to Harman's 2018 target. The measurements are average of several measurements and two channels.
​
Differences in bass reproduction, midrange and treble​
The FT3 beats Sennheiser's in terms of bass reproduction. The HD6XX's bass feels a little stronger, but overall the FT3 is much more convincing.
FiiO's mids sound a little cleaner, and the vocalist is more clearly separated from the background. However, the performance is not as intimate as in the HD6XX, which almost pushes the singer into the listener's arms. When it comes to reproducing mid-range and especially vocal performances, Sennheiser's HD600 series still hasn't found a winner, even though many have tried in the past 20 years.
In my opinion, the HD6XX's balance of mids and highs is almost perfect. FT3, on the other hand, sounds more "snappy" due to its stronger treble. I think the HD6XX sounds more natural, but someone else might like the sparklier sound of the FT3. As for treble quality both headphones are among the best in their price class. HD6XX is primarily known for its superb mids but it's often forgotten it also has excellent treble balance and surprisingly good resolution.
The FT3 is easy to pair with various amplifiers, while the HD6XX is more synergy dependant
​
Other differences in sound​
The small soundstage is known weakness of the HD600 series. HD6XX is certainly no match for the FT3's soundstage. With HD6XX I can clearly hear two drivers next to my ears. FT3 can portray exact locations for sounds but HD6XX is known for it's "three blob" imaging.
As for dynamics, I find FiiO and Sennheiser to be equal. Neither shine at macrodynamics, but I'd say that the HD6XX has a slightly punchier sound. However, the difference is small and it is largely explained by the Sennheisers boosted mid-bass.
The difference in the resolution is also small. I can't really say one is more detailed or accurate. The HD6XX sounds a little more muffled and veiled, but that doesn't seem to have an effect on how detailed the sound is compared to the FT3. The situation changes a little if the HD6XX is used with a very good amplifier. FT3 doesn't scale that much with better gear.
Sennheiser's oval pads provide more space for the ears, even though whole surface are of the earpad opening is bigger on the FT3
​
​
Luckily, I don't have to pick my favorite…​
Between the two, it's really hard to say which one I like more. The FT3 feels nicer due to it's metal build, but Sennheiser's design has proven to be durable over many years. The HD6XX is also slightly more comfortable in my opinion due to its lighter weight and larger earpads. FT3's strengths are subbass reproduction and a better soundstage. The HD6XX's midrange is considered legendary for a reason. My own preferences eventually gravitate towards FiiO, because of the better soundstage and a less veiled sound. If I were to listen to headphones only with a good OTL tube amplifier, I might prefer the HD6XX.
​
FiiO FT3 vs. Audio-Technica R70x​
Prices: $300 vs. $300
Frequency responses:​
Differences in sound quality​
Audio-Technica's ATH-R70x is quite similar to FiiO's FT3 in terms of frequency response. The most obvious differences are the FT3's stronger subbass and the R70x's slightly withdrawn 4–6 kHz area, or the so-called presence range. Because of the latter, the R70x sounds oddly nasal and slightly veiled. The more emphasized treble of the FT3 makes it lively and fresh, while the R70x is more laid back. I personally find the R70x's peacefull presentation more natural but not necessarely better sounding.
The R70x sounds more open than FiiO, but its soundstage is slightly smaller. I've always thought that R70X's has one of the strangest imaging qualities I've come across: the R70x's soundstage has quite a lot of depth, but the sounds that are supposed to be at the front are placed too far to the sides and sometimes even behind my shoulders. The end result sounds strange compared to the more coherent soundstage of FT3. There's also a grandeur to the FT3's reproduction that the R70x lacks, that BIG sound I was talking about earlier.
In terms of dynamics both headphones are equally restrained, while the separation of sounds is a notch clearer in the FT3. The FT3 reproduces sounds more accurately in all frequency ranges. For example, the reverberations of instruments are more natural.
This time choosing a favorite is easy​
While the R70x is a good headphone for its price it's no contest this time. Apart from better treble balance I don't think R70X does anything better than FT3. Audio-Technica's earpads are smaller, so it cant beat FT3 even in comfort. Small earpads on R70X are a real shame, because with more comfortable pads and a more "normal" headband, the R70x could be one of the most comfortable headphones in the world, considering its modest weight of 210 grams.
Summary​
FiiO's FT3 convinced me with its balanced sound. The build quality is propably best I've seen for $300. Versatile cable, nice case and two earpads increase the overall value even more. I wish FT3 had more puncy dynamics but other than that there are no other major flaws in it's sound quality.
In many ways, the FT3 is an excellent choice for those looking for their first high quality headphones. Close to Harman tuning should please the majority of people. Because of that I think FT3 is a fairly safe choice for those who don't yet know what kind of sound they like.
With the FT3, the beginner hobbyist also doesn't have to stress about getting a suitable amplifier, because FT3 works well with allmost everything. FT3 also work seamlessly with slightly older electronics. For example older stereo amplifiers and home theater equipment often have a high output impedance that does not work well with low impedance headphones. FT3 is 350 ohm headphone so it can be connected to those devices without the frequency response changing due to impedance mismatch.
Thanks to its versatility, FT3 is a welcome addition to the market. I consider it a viable alternative to favorite headphones like Hifiman Sundara and Sennheiser HD6XX. Well done FiiO!
​
Last edited: