The many cables of the ifi iDSD Black​
Having owned this since late April, (thank you so much Pat for the opportunity to use and review this product!) I have had the pleasure of using this DAC with various home and portable audio products. Since there are so many reviews dealing with this product and its capabilities, I decided to show about its versatility. Therefore I will show you this DAC and the cables used to connect to the following items:
Cayin i5, Pioneer XDP-300R, Astell & Kern AK Jr. (AKA The Stepchild), iPad 9.7, and the iTouch 5th Gen.
*special guest: the
Muko GD 330
was used for all of these setups. Review coming soon!
Cayin i5​
1st up the Cayin i5 which requires a USB-C to RCA cable. Cayin makes one, the CS-30TCR, however that one is too long for portable purposes, meant for home DAC units. The one pictured does nicely and it can be attached to the ifi iDSD very well. I have attempted to use a USB-C to Female USB OTG, but it is NOT very stable as the Cayin i5 doesn't respond consistently. So for now, go with the Cayin cable or an OTG version.
Figure 1. USB-C to RCA cable
Figure 2. USB-C to RCA cable
Figure 3. Cayin i5 to ifi iDSD Black via USB-C to RCA cable
Figure 4 Cayin i5 USB-C port output to ifi iDSD Black RCA SPDIF input
Pioneer XDP-300R​
2nd is the Pioneer XDP-300R which requires a USB Micro to Female USB OTG cable pictured here. Simple, yes. The digital connection to the ifi iDSD pushed the 300R to its limits! As you can see in figure 6, the Black can handle High Precision DSD 5.6 Mhz output from the 300R. The bad side is the battery is used up much faster in the 300R, making its key fault even more obvious, but sometimes, who cares? Let yourself go!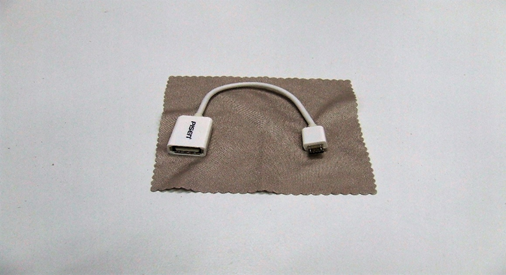 Figure 5. USB micro to Female USB OTG cable
Figure 6. the XDP-300R works well with the ifi Black
Figure 7. XDP-300R connected via OTG cable to the ifi Black
Figure 8. Yes, they're heavy and bulky together, but worth it!
Astell & Kern AK Jr/Stepchild​
Next up is the Astell & Kern AK Jr or as I call it, the AK Stepchild, I'll save that for another day. While the Jr/Stepchild does have a USB Micro connection there is no digital audio output, so using the above USB Micro to Female USB OTG cable won't help. Sigh. However, using a male 3.5mm to male 3.5mm audio cable allows you to hook it to the front audio input to the Micro iDSD. While I'm not a fan of Stepchild its saving grace is its sound output. The Micro iDSD brings out the best in the Stepchild and it almost makes you forgive and forget Astell & Kerns for ditching this product, well, like a Stepchild. Almost. Definitely worth a listen to if you have both of these items.
Figure 9. A pair of male 3.5mm to male 3.5mm audio cables.*
Figure 10 The A&K Stepchild fits well with the ifi Black
Figure 11 The only way to use the A&K Stepchild with DACs is with the male to male audio cable. Cheap bastards!
iPad 9.7​
Next is the iPad 9.7. Luckily the 10.3.1 update screw up is behind us and I am happy to report that 10.3.2 allows me to use Micro iDSD again. WHEW! No software is needed to install, you'll just need the Apple Lightning to USB Camera Adapter in order to get this to work. Unfortunately it's very short, as you can tell, so unless you lay the iPad down you'll need to rest the Black on something. As far as I've tested and read, copies/generic versions of this cable DO NOT appear to work at all on the iPads and or iPhones using iOS 10 and above. Should you have your music collection on iTunes, you will not be disappointed as it all systems go again!
Figure 12. The only way to connect DACs to Apple products, iOS system 10 and higher, is the proprietary USB Camera Adapter.
Figure 13. Damn it's short!
Figure 14. Unless the iPad is laying down, the length of the USB Camera Adapter will force you to get creative!
Figure 15. In case you forgot, yeah, it's short!
Figure 16. 10.3.1 sure pissed off a lot of DAC owners. Luckily 10.3.2 saved us!
iTouch/iPod 5th Generation​
In a surprise appearance is the iTouch/iPod 5th generation. While a little older, it has a clear advantage if your music collection is tied to iTunes and you ditched the iPhone. Apple stopped updating 5th generation at 9.5.3. Luckily it means it allows 3rd party cables to be used and it works perfectly with Micro iDSD. With some clever hacks and software you can upload and play Hi-Def music on the iTouch/iPod. So those of you with an older model, can bring it back to life!
Figure 17. Should you have a 5th generation iTouch/iPod, you can use generic USB Camera Adaptors.
Figure 18. The 5th generation fits well with the ifi Black!
Figure 19. Pre iOS 10 allows you to use generic cables with DACs.
Figure 20. It may be several years old but this iTouch/iPod matches well with ifi Black!
*ALL of the preceding cables ARE NOT included with the ifi Micro iDSD Black, except the black male 3.5mm to male 3.5mm audio cable seen in Figure 9.
To be continued...​
There may other cables that can be used, but for now these are the ones I found that worked well with this DAC. Should I run across any other cables and DAPs it can be used with, I will update you! So if you're thinking about buying an amp that can function with multiple products, the ifi Micro iDSD Black is for you. Thanks for looking!
Figure 21. Everything that came with the ifi Black and what I use with mine.
Figure 22. These are but a few of the many cables and way to connect the ifi iDSD Black. I'm sure there are more...