Joined

May 9, 2006
Posts

123
Likes

0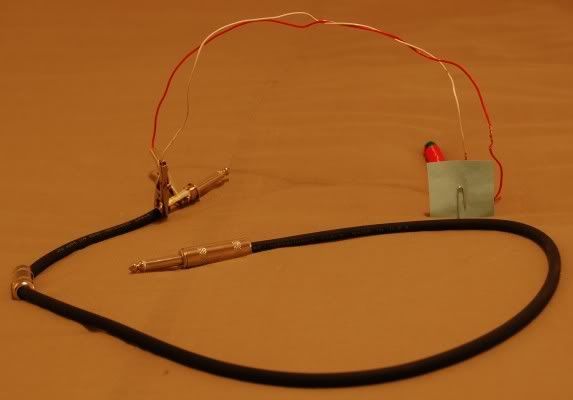 I got a little bored, so I decided to make a mono speaker out of junk lying around my house...
The voice coil is a big iron nail wrapped in about 10 feet of insulated copper wire. The magnet is just a little rectangular magnet from a magnet kit that I got for a Christmas present as a kid, attached with a little mounting tab. The diaphragm is a little square piece of paper, with a small paperclip on it to make it magnetic.
I didn't ~actually~ think that a piece of paper with a paperclip on it would make any sound; or if it did, I thought it would surely be some incoherent buzzing noise.
Surprisingly enough, if you hook this thing up to an amp, and hold the paper right next to your ear, you can actually hear music with a surprisingly good level of detail for something this ****ty looking.
Fun little project.