post-14509752
Sep 28, 2018 at 12:16 PM
Thread Starter
Joined

Oct 28, 2016
Messages

168
Reaction score

271
Location
Joined

Oct 28, 2016
Location
Posts

168
Likes

271
Website
D
ekoni is pleased to announce custom-made upgrade pads for Audio Technica's ATH-AD series! Adding to the pads compatible with the Audio Technica M series pads, these new represent a noticeable upgrade in comfort and sound as well as a choice of Elite Velour, Sheepskin, and Fenestrated Sheepskin material options to suit your tastes.
​
Types of Pads
Cool and comfortable, Dekoni's Elite Velour is of a tighter weave than typical Velour pads, allowing for slightly better isolation and transfer of sound waves. Very soft feeling (Less stiff and scratchy than stock Audio Technica) and considered by many to be the most comfortable pad surface material!
​
The Sheepskin pads offer a long-life, easy to clean, sealed pad option. Choosing Sheepskin over the more common protein leathers provides a more breathable surface and less sweat production, while still acting to focus the sound directly to your ears with minimal absorption. They are also easy to keep clean and looking like new for a long time!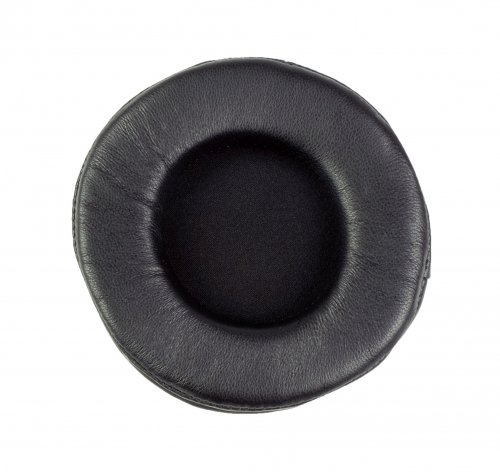 ​
Fenestrated Sheepskin is like an "aerated" sheepskin pad. Precisely measured and cut holes in the sheepskin give this pad a more true tone by providing a neutral sound absorption characteristic on the inside of the pad. So, just the good stuff makes it to your ears, and you hear a more natural sound out of your headphone. The perforations also allow the pad to "breathe" and more heat to escape.
​
Dekoni tunes all our pads specifically for each headphone model; feature slow-rebound, high density memory foam; and have a squared-off shape to better couple and seal with your head. They are less hard and more squishy than most pads, to better mold to the contours of your bone structure, eliminating hot spots (even with glasses). If you have found your AD headphones to create a hot spot on your jaw, you need to try these!
​
Prices range from $59.99 to $79.99, depending on what kind of surface material is selected. The Dekoni Audio Technica AD pad pages are available here:
https://dekoniaudio.com/filter/?product_cat=audio-technica+ad700&product_cat=audio-technica+ad700
Last edited: