Joined

Dec 31, 2006
Posts

18
Likes

0
I have a stock beyerdynamic dt770 80 pro and would like to recable it just for the heck of it and also, try and give it some ohmmpp!! im not really looking for a huge leap on performance just a new look... i want a revamp and give it a bit of a kick!! remember im on a budget about $60-150, Im not an audiophile, Im just tired of how the way it looks, some guy said he can do it for about $60-100 using starquad with nylon flex, i love how it looks...it could tide me over before i decide to get serious about my audio equipment, for now med school comes first, 2 more years to go....oh if it matters i live in the US... also how hard it is to recable? I'm a computer enthusiast and i do alot of tinkering but not soldering no experience at all... unless somebody can do same thing for a cheap then count me in...
here is the guys work..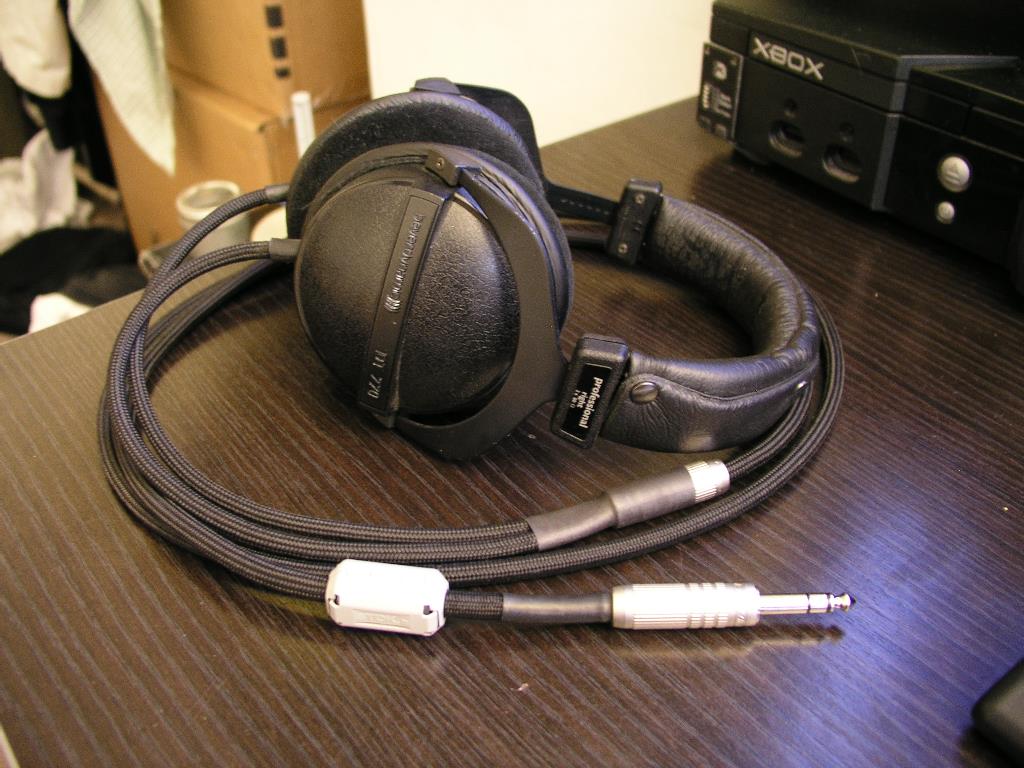 credit to [H] for the pix
hope it helps!!