Joined

Jun 4, 2013
Posts

170
Likes

368
Location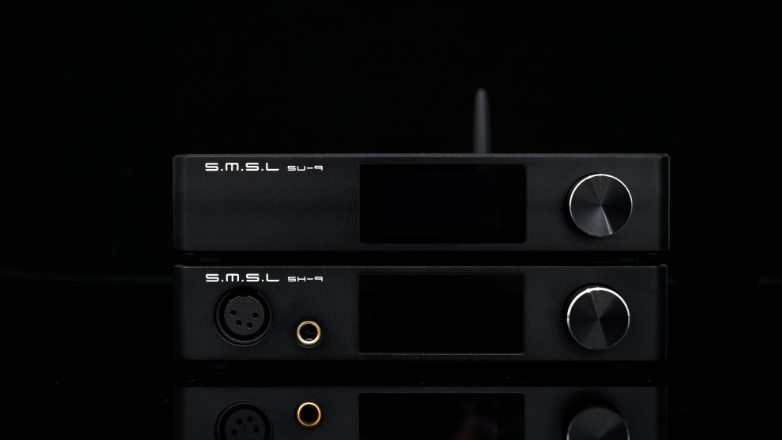 Since S.M.S.L
SU-9
had been listed, many users turn to look forward to the SH-9.
Let's have a short talk about
SH-9
and take the first impression here! It is a powerful desktop headphone amplifier, What should be mentioned is that it's priced at US$289.99, the released date is not determined yet, but soon.
This high-performance amp features 2 outputs jack (4-Pin XLR, and an unbalanced 6.35mm output). It owns strong output power to drive the headphones that are commonly used in the market. In order to fit the small earbuds in the same way, it has been specially designed with 2 types of gain switch(High/Low).
SH-9 has the particularity of integrating THX Achromatic Audio Amplifier technology (THX AAA™) patent technology, delivering an uncompromising, ultimate headphone listening experience, and incredibly accurate sound at very low noise and distortion levels. THXAA-888 allows the amplifier to reach its maximum output power and sound pressure level without the distortion of the product typically associated with increased output levels of conventional amplifiers.
It includes a 1.9-inch color LCD display, you can view the input channels, gain setting, and volume on the display clearly. You can control and operate the menu with the function knob, there are 5 pages-- INPUT, GAIN, VOL MODE, BRIGHTNESS, and VERSION. It adopts relay-controlled volume, the ultimate solution for analog audio.
Specs:
Inputs: Balanced x1, Unbalanced x1
Outputs: Balanced x1, Unbalanced x1
Output Power: 6W x 2 (16 Ω)
3W x 2 (32 Ω)
440mW x 2 (300 Ω)
220mW x 2 (600 Ω)
SNR: 137dB, A-Weighted
Output Noise: 1.9uV, A-Weighted
THD+N: -123dB, 0.00006% (A-Weighted)
THD+N: -117dB, 0.00013% (20-20kHz , 32 Ω, -3dB)
THD: -125dB, 0.00006% (1 kHz, 16 Ω, -3dB)
Input Impedance: 47kΩ
Output Impedance: Near 0 Ω
Frequency Response: 0.1Hz - 500kHz(-3dB)
Gain: Low(+0dB), High(+10dB)
Power supply voltage/frequency: AC100-240V, 50-60 Hz
Power consumption(EN60065): 24 W
Power consumption in standby mode:<0.1W
Size: 187.5x154x40(mm)
Packing size: 282x232x79(mm)
Weight: 790g
Any problem and comments are welcomed!