Item Information
Sony MDR-EX57LP/BLK Headphones (Black)

,

1

votes
Category:
Views:

779
Reviews:

1
Comments:

0
Sony MDR-EX57LP is an ultra thin in-ear headphone for a super secure fit on the move.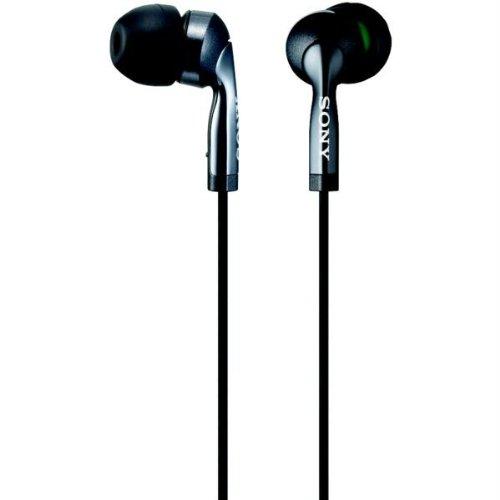 Sony MDR-EX57LP/BLK Headphones (Black)
---
Recent Reviews
A fantastic general use earphone

Written by BBBS
Published

Aug 29, 2012

Pros - Not tiring or fatiguing, and can be bought very cheaply

These headphones are crisp with treble and light on the bass, but they are fantastically easy going to listen to. They offer only very slight isolation, so they're don't block out traffic noise too much, but they block enough so that you can listen to them without turning them up high, and they're just so mild mannered.
 
These are the headphones I have on me at all times, regardless of whether I have another pair. They're clearer than Sennheiser CX300, less isolating and more comfortable than Etymotic, less ostentatious than Amperior or Ultimate Ears, and they beat pretty much every standard phone headset or included earphone from a media player. If you just fancy some tunes while you're out and about, they hit the spot fine, regardless of genre or style.

Comments
To view comments, simply sign up and become a member!