Item information
Added by
Views

6,961
Watchers

3
Comments

1
Reviews

2
Last update
Rating

5.00 star(s)

2 ratings
Latest reviews
Pros
:
Suitable for many genres, one of the best bass & high freq. reproduction, brilliant cable.
Cons
:
Shell/faceplate design could be more elegant
HYLA Audio is one of the companies which are located under Cyras' wings. One of them is also known as the Oriolus. Hyla is a boutique audio company located in Tokyo, Japan. They specialize in hybrid in-ear monitors and they're quite ambitious.
Thanks to an audiophile friend for loaning TE5B to us. This review was posted officially for
QuantumEars.com
Now, we're here to look at their rare, blue gem, TE5B.
T-E-5-B is an acronym, it stands for Trident Engine 5 Bass. It is a system developed originally by Hyla. Hyla is aiming for punchy bass, effortless midrange and crystal clear highs. They may have nailed this goal with TE5B. Please, do read on.
Specifications & Highlights
Hyla TE5B
Sensitivity: 97 dB @ 1mW
frequency range: 20 Hz -45 kHz
Impedance: 12 ohm
Driver: 2x BA, 1x PiezoElectric Ceramic, 1x Dynamic
PCOCC High Purity Silver-Plated Copper Cable
Shell Material: Photopolymer
MSRP: 1250 $
Testing Equipment
Lotoo Paw Gold
Chord Hugo
iFi xDSD
Various Upgrade Cables.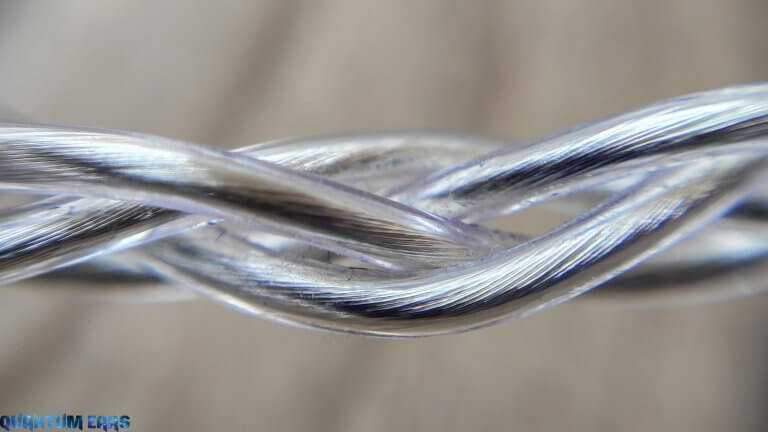 Accessories, Cable & Box
TE5B comes within a cardboard box, golden letters of HYLA etched onto top. Inside the box, wrapped around satin, TE5B is placed in a widely-known & trusted Van Nuys case. TE5B comes with an incredibly ergonomic cable, much like my PW Audio No5. Cable is a multi-stranded SPC and feels rather premium.
S/M/L Foam Tips
S/M/L Silicon Tips
1 Cleaning Tool
Carrying Case
Warranty Card
PCOCC-SPC Cable
Fit, Design & Build
TE5B features glossy, transparent light blue housing with metallic silver HYLA logo on faceplates. It is definitely not a small monitor but fit is quite good due to the longish nozzle. Build quality is great but I have to mention that this color-logo combination is widely used by chinese IEM manufacturers, perhaps avoiding this next time would improve the sense of quality in a positive way. I am saying this because after examining the shell's inner electronic layout, I was quite impressed.
Sound Signature
Fun. Wait a second though. Don't let this widely used understatement cripple your excitement. This earphone is perhaps the most technically capable, musicality focused monitor I've held in my hands. Every major frequency area is led by different type of driver. High frequencies are led by a Piezo Ceramic driver, mids are led by good old balanced armatures and low frequencies led by an airy dynamic driver. So why Hyla mixed & matched these? What is so special about this monitor?
Let me tell you this. All driver types has their strengths & weaknesses. Combining these by their abilities is the most logical way to achieve perfect harmonics. Hyla just did that. Rumblin' bass, silky mids, refined highs. TE5B, lads.
Lows
Fluid. Dynamic. Blended just right. Sub-area is really, really weighty, this gives the monitor necessary harmonics to really feel the music. After 60hz a.k.a. sub area, bass rumble decreases by a quarter, this is perhaps the reason why PRaT is as good as it is. (More on PRaT later.) Don't misunderstand me though, bass section is really meaty, perhaps one of the best. Just let me tell you more about that magical touch they did between the bass sections. See, the problem with dynamic drivers is often PRaT. Speed. The lack of articulacy when it comes to faster passages, or fast instruments, such as twin pedal. By decreasing just a little non-sub frequencies of low-end, Hyla achieved the perfect proportion. They do not bleed into mids, they do not lag behind, they do not kill the enjoyment of Mike Portnoy's incorrigible pedal beating. Perfectly balanced, as all things should be.
Mids
Midrange is perhaps the weakest side of this gem and even the weakest is wicked good. It is a huge improvement over CE-5 and feels organic enough not to stick to an audiophile ear. Upper mids feels like they have good extension, just enough not to ricochet around inside your temporal lobe. Instruments feels articulate and breathy. Human vocal reproduction however, are tad colored and forward. Note thickness is well-tuned. Not too thick, not too thin.
Highs
This is where this monitor really shines. Highs are detailed, transparent but quite polite at the same time. You will not have enough of piccolos, flutes, cymbals..
Not only extension but also fading margin of the treble region is quite capacious. This gives the monitor a unique sense of detail and contributes to the perception of airy, breathy presentation. Of course these directly add to the imaging capabilities of the monitor. In a nutshell, treble section is very, very, well done.
Soundstage & Imaging | Instrument Separation | Dynamics & Speed
Let's start with congestion. I think using different technologies in the same shell brought forth the success that is associated with instrument separation resulted in congestion being handled very well. Headroom is wide, precise, layered and instrument locations are downright accurate. As I mentioned above, PRaT is great and this brilliant imaging capability is maintained throughout the genres. Despite the fact that using different types of technologies may increase the chances of false coherency, this was really not the case with TE5B. I can see that Hyla worked on the coherency and really reaped the impressive results.
vs. CE-5
Improved midrange, improved articulacy, improved headroom. Instrument placement is more precise, allowing the user to feel the increased realism. Specifically, TE5B's midrange is noticeably thicker than CE-5. As for highs, TE5B offers a clearer, sharper (not in a fatiguing way) presentation.
Last Words
Suitable for many genres, TE5B offers a rich palette of harmonics to the interested parties. After CE-5, TE5B is considerably better in almost every aspect. It is one of the most sophisticated IEMs on the market right now, being a unique hybrid, combining the strengths of three different technologies.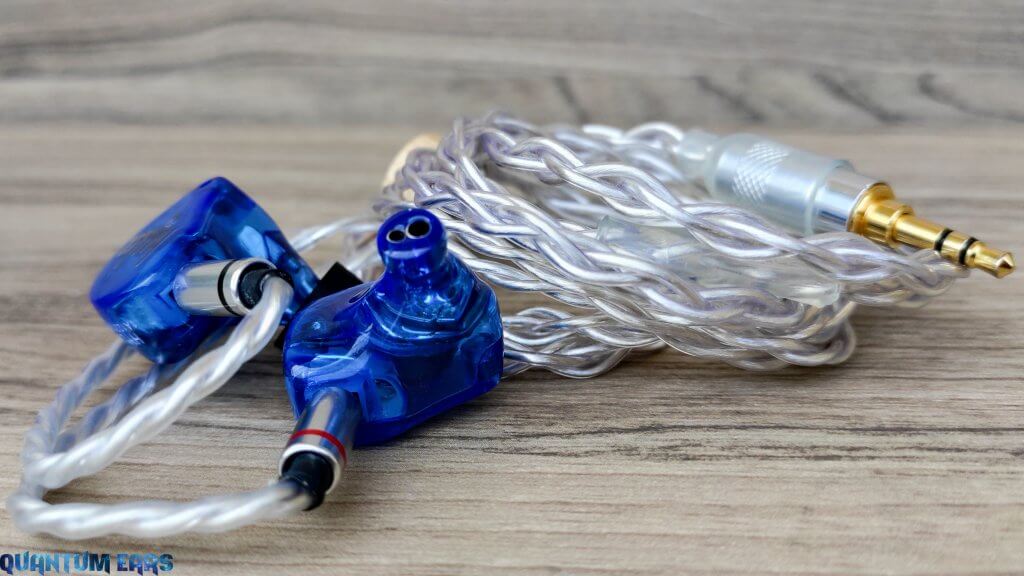 Pros
:
Phenomenal bass performance, crystal clear highs, overall clarity, Separation, Resolution and imaging, PW Audio Cable, Material and design quality,
Let me share technical aspects and package details before review it.
And also, you can buy both TE-5B / TE-5T from Hyla website or Musicteck;
https://www.hyla-audio.com/shop
https://shop.musicteck.com/collections/hyla
Specifications:
Driver type (per channel): Balanced Amateur x 2 Dynamic x 1 Piezoelectric Ceramic x 1
Sensitivity: 97dB@1mW
Frequency response: 20Hz-45kHz
Impedance: 12Ω
Cord: PW Audio 1.2m 2pin high grade PCOCC with silver plated copper.
Plug type: 3.5mm mini stereo with gold plated
Package Details:
Hyla TE5B earphone
PW Audio cable
Foam eartips (S M L)
Silicon eartips (S M L XL)
Cleaning tool
Nylon earphone case (Van Nuys collaboration)
Test Equipment:
Lotoo Paw Gold Titanium
Opus #1
Astell Kern AK120
Package, Design & Isolation;
Hyla TE5B is coming as the same box with CE-05. Outer cardboard box has simple design and there is a gold Hyla logo on it. When you open the box, things start to change. Beautiful TE5B and Vannuys storage case are presenting in satin fabric and it feels premium. Like Reborn and CE-05, TE5B is also made by Germany imported resin and Hyla Audio used 3D structural design in their earphones. Hyla went to design change with the new TE series and personally I like it more. Body shape is different than CE-05 and it feels more comfortable to my ears. By the contrast of CE05, Hyla put some logo on the both faceplates of TE5B. I have to admit, CE05 is a beautiful IEM and I like its clean design and color but I always wish some logo on it. Hyla Audio must hear that and they printed logo and text on the faceplates. TE5B has nice blue translucent color and there is no other color option. I like translucent shell, it is beautiful to see all organs inside of the TE5B. TE5B has 1x piezoelectric ceramic super tweeter which produces amazing high frequencies. It is accompanied with 2 Sonion balanced armature drivers and 1 10mm dynamic driver. There are total 4 drivers with 3 different type of drivers.
TE5B's fit is perfect for me. This is not a small earphone but their longer nozzle and ergonomic shaped shell make it great fit in the ears. I don't think there will be some fit issues but maybe some small ear might get an issue. Isolation is better than most of the earphones that I tried.
Hyla made a collaboration with PW Audio and they come with beautifully made PW Audio SPC cable. Cable has 3.5.mm gold plated jack. I've never tried TE-5B with another cable in my hand but its stock cable is already beautiful. If they were sold separately, I would definitely buy it. Hyla's another collaboration is with the Vannuys. Like CE05, TE5B is also coming with Vannuys nylon case. It looks and feels beautiful. Also, TE-5B is coming with 3 sets of foam and 4 sets of silicon tips.
Sensitivity and power:
Lotoo Paw Gold has some background noise and it became my official sensitivity testing gear. I've heard some hiss with TE5B but nothing serious. For example, if I have to give hiss level score, Andromeda should be like 10/7.5 with LPG and I would give the TE5B 10/3. In terms of hiss, it is way better than Andromeda. Also, there is no noticeable hiss with any source in my hand. Hyla TE-5B loves power. You don't need a powerful amp to run TE5B, most of the daps and some phone drove them easily, but more powerful amp will make TE5B sound better, that's for sure.
Sound:
Probably most of the people are curious about the differences between CE-05 and TE-5B, and let me answer some of those questions. Is there any sound difference between two earphones? Yes, absolutely there is a difference in terms of sound. Is it significant? No, they are not significant or huge but they are noticeable and if you have a complaint about thin mid range of the CE-05, TE-5B has nice improvements in this area. Should I have to upgrade from CE-05 to TE-5B? It's up to you. Last year I just lost / stolen my backpack and my CE05 has gone sadly, so I cannot compare them side by side, but I remember thin and laid-back midrange of CE-05. Bass is more or less same but I think TE-5B is more prominent in this area. Only thing that I can criticize is the lower volume performance. The TE5B sounds amazing at high volumes, but it lost its magic at lower volumes. I'm normally listening at medium or high volumes but at nights, mostly listening at quite lower volumes and TE-5B a little compromise its performance. Nothing serious.
TE-05 is a great successor of the CE-05, Hyla Audio has improved the weakness in the mid frequencies that the old model has, so TE-5B now plays meatier and it has more body on overall sound. It's not thin anymore. High frequencies are amazingly clear and impressive, thanks to piezoelectric ceramic driver. It produces an amazing clarity and detail. Bass? It is another story. TE5B is by far the best bass response earphone I've heard. I couldn't find any fault on this area and there is nothing to say about it. I don't know what kind of bass driver it is or what Hyla did, but it is doing great job.
High Frequencies:
High frequencies are another favorite part of the TE-5B. Piezoelectric driver is freaking detailed and extended. The upper frequencies are extremely generous, but there is no harshness or disturbing sharpness. The extension of the treble is spectacular. You feel the sound of the bells in the track till the last frequency. Each instrument can be heard and there is an extremely clean space between them. The treble may seem a little shiny for some, but I don't see it as annoying. There may be some stress in the upper treble area, especially with the bright sources, but I can say that it has not reached a disturbing point even though listened loudly. The instruments come from neither thin nor thick notes, and I find it quite successful in this sense. The level of resolution and detail is definitely quite high. The TE-5B is very successful in giving micro details. Piezoelectric technology seems to bring a new breath in this regard. Of course, technology is not the only thing, however tuning is more important. Especially these days, there is a driver war out there and TE-5B is very successful at this point. It is doing a better job than the some of the earphone who has 6 upper frequency balanced armature driver.
Articulation and coherency are simply great. It feels like you're listening to music with all its nakedness. I haven't had a chance to listen to the TE-5T yet, but it's hard to believe or understand how TE-5T can have more amount and resolution than TE-5B. In addition, prominent and forward trebles have a positive impact on the soundstage. The perception of the stage is particularly spacious and airy. Overall, trebles are super detailed and it has fast transients.
Mid Frequencies:
The prominent upper frequencies make us think that it will create a weakness in the lower frequencies, but the TE-5B shows it is better tuned than the CE-05 in this sense. There is absolutely no problem of lack of body in the mid frequencies and it has bodied and full.
While moving up to the mid frequency range, TE-5B is continuing to impress. TE-5B is more bodied than the CE-05 and there is a certain fullness in the sound that I was missing before. There is a crispness and overall fuller sound on it. They are not dominant over other frequencies, on the contrary they are smooth and laid back. It's laid back in the general spectrum, but the vocal presentation is slightly forward and front of the instruments. The TE-5B did a fine job with both the male and female vocals. It's smooth in overall, but still retaining great amount of detail and vocals, jazz, instrumental sounds are enjoyable to listen. There is a coloration on the mid frequencies and this is especially noticeable in instrumented vocal songs, but the instruments don't feel artificial and you feel the instrument with all its naturalness. Mid frequencies are very clean and clear, and the lower mid doesn't affected from mid-bass and does not come out of control. The upper mids can be a little peaky on some tracks, and literally this is the only things that I can criticize for about mid frequencies.
Low Frequencies:
The bass response of the TE-5B blows me away, it's layered, textured and imaging is top notch. Some of you know this feeling. In some concerts or clubs, bass hits into your body, you can feel every beat in your entire body. This is like bass has infiltrate into your body and hitting it from there. Here is the TE-5B reminds me of this effect when I listened. The bass has breathtaking impact and depth. One of the best features is, it is not compress other frequencies and play without bouncing. It does not lose its resolution or details. The bass are hitting from sweet and warm tone. There are many balanced armature earphones that has very successful bass, and one of the best examples is U12 and S-EM9 (according to my listening experience). After listening to the TE-5B, the S-EM9 feels very artificial and dull. I don't have U!2 anymore and I cannot compare it but I don't think any balanced armature earphone can compete with the TE-5B in this regard. The TE-5B prat is simply amazing. The bass has a very high sense of music. Quantity of the bass is at pretty satisfied level, but some bass addicted people may want more. Of course, it is possible to increase the amount of bass by using eq, but I never thought of doing it. The bass is very successful in technical terms. Its resolution and separation are extremely high. I think the Mid-bass have a very good tune here. If it would less, it will make feel a little thin, though a bit more mid-hump, but it has been tuning in a very right place. The recovery time of the bass is quite good for the dynamic drive. It doesn't mess around in fast passages.
Overall bass performance is simply breath-taking.
Soundstage:
The TE-5B has a wide stage both horizontally and vertically. The imaging is extremely precise and the location of the instruments is positioned successfully in the stage, so they are clearly distinguishable. The scene is very natural in its transverse and doesn't add an artificial width. All the details in the music also presented clearly and the background is quite dark and clear.
Hyla TE-5B vs Oriolus Reborn:
Reborn is one of my favorite IEM in my collection and I would like to keep it till it's dead. (I wish this never happen. Amen) I always love its emotional and powerful sound and it has a special place in my heart. After Reborn vs CE-05 comparison, now it's time to compare with TE-5B, and this time it's going to be a tough one.
Both earphones are great in terms of comfort. TE-5B is little bit bigger than Reborn but it doesn't have any comfort issue, on the contrary it fits better than Reborn into my ears. Aesthetically, both iems are beautiful. Reborn's solid black shell color and gold Oriolus text on the faceplate looks premium and elegant. On the other hand, TE5B is looks more sport and dynamic due to translucent blue color and big shiny silver logo and text. Both earphones are coming with PW Audio cables. Reborn has legendary No5 cable while TE5B has some silver-plated copper which is special collaboration with Hyla Audio. I've never wanted to upgrade to any other cable yet, they sound already great.
Both Reborn and TE5B has 4 drivers but they are differing in driver types. Reborn has 3 balanced armature drivers with 1 single dynamic driver while TE5B has 2 balanced armature, 1 dynamic driver with 1 piezoelectric ceramic driver. I would like to mention that, these are not reference type of earphones and they are not trying to produce accurate sound or tonality. Their priority is musicality instead of accuracy, so I am judging in this regard.
Finally sound. Reborn has bold, thick and dark sound and its magic in its mid frequencies. On the other side, TE5B shows its magic in every frequency. Although bold, forward dominant mid frequencies, Reborn has nice sparkle and extension in the highs. It's extended really well and it has nice detail and resolution, but…but TE-5B is better in every way. That piezoelectric driver doing really great job and its extension, detail and resolution is another level. Separation is clearer and more distinct. Every instrument has own place in the soundstage and it's never mixing each other. Reborn is still great and its performance still totl class but TE-5B is better in this area. If I have to describe in one word for them, I would use for Reborn is smooth, TE-5B is sharp. Mid frequencies are still better on Reborn, at least for my personal preferences, but that doesn't' mean TE-5B is not good. The sound coming out of the Reborn is more full-bodied than TE-5B but this not a huge difference. Reborn is forward, and thick mid frequencies has a big role in here. To be honest, TE-5B has more air and space between vocals and instruments in the stage but somewhat I like that forward, romantic presentation of Reborn. TE-5B is more laid back in mid and it has nice body like Reborn. Bass is better on TE-5B, period. Reborn has nice impact and rumble and its bass performance is really impressive as some of you know, but TE-5B is much better and I don't know how it is achieved. This is the best bass I've ever heard from any iems to the date. Bass is never losing its control and never felt slow. (of course, not as fast as like balanced armature drivers) It has nice body and it reaches really deep. Reborn is still great and I like to listen some bassy tracks on that, but TE-5B is just superb. Soundstage is horizontally better on TE-5B, it has more space between instruments and air and also the imaging is much better than the Reborn. Reborn also has wide soundstage but forward mid frequencies feel more intimate when I compare with TE5B. Both has nice depth and more or less very similar.
In the end, I can clearly say that TE-5B is a better earphone than the Reborn in overall. Its extended, super detailed high frequencies and phenomenal bass presentation are hard to beat. I would like to mention again, that bass is something different than anything I've heard. Reborn is still amazing iem low to high frequencies for me and I know some people might prefer Reborn over the TE5B due to its smooth and creamy presentation because TE-5B is not as good as Reborn for long listening. These two bad boys will be stay in my collection forever, both are amazing, both are super enjoyable earphones.
Verdict:
This is the second-generation products of the Hyla Audio's and they made a nice impact on the audio community with the Nerva-X and CE-05 earphones. And now, I think they hit the spot with their new TE-5B too. I really love its phenomenal bass performance, super detailed high frequencies with level of instrument layering and imaging. The new stock PW Audio silver plated copper cable is also really great with TE-5B and I think no need to upgrade it. TE-5B might be the most excited earphone that I have and also, it might easily be an endgame earphone for who are looking musical and detailed sound signature.
Also, like the CE-05 Hyla Audio made TE-5B only 200 units, it is limited run and it is not going to be produced again. If you miss the opportunity to get CE-05, you can jump on it.