Item information
Added by
Views

1,045
Watchers

7
Reviews

5
Last update
Rating

4.20 star(s)

5 ratings
General Information
Latest reviews
Audisense DT300. Golden Fleece of Neutral
Pros
:
Design, Ergonomic, Accessories, Buid, Qality, Neutral clean sound, Soundstage, Bass, Comfortable tuning
Cons
:
Very big and not practical case
Forgive me, I can't write a lot about this model, not because it is bad, it's just very balanced, and reading some positive epithets is not interesting to anyone, because people from the beginning of time love bread and circuses (blood). There will be no blood here lol
Build quality and material quality are of the highest standard, like all Audiosense brand products
Sound. This is a neutral and warm 3BA supply, due to the warmth, the DT300 can be listened to for a long time without any signs of fatigue. Good separation of plans, average quality of detail and scene, good and elastic bass. BA are tuned very coherently, no joints and domination of a certain frequency are heard
The design is one of the most beautiful (there are many similar ones on the market) that I have seen. It is impossible to start listening to the DT300, I want to constantly hold them in my hands and admire them, although maybe this is just my problem lol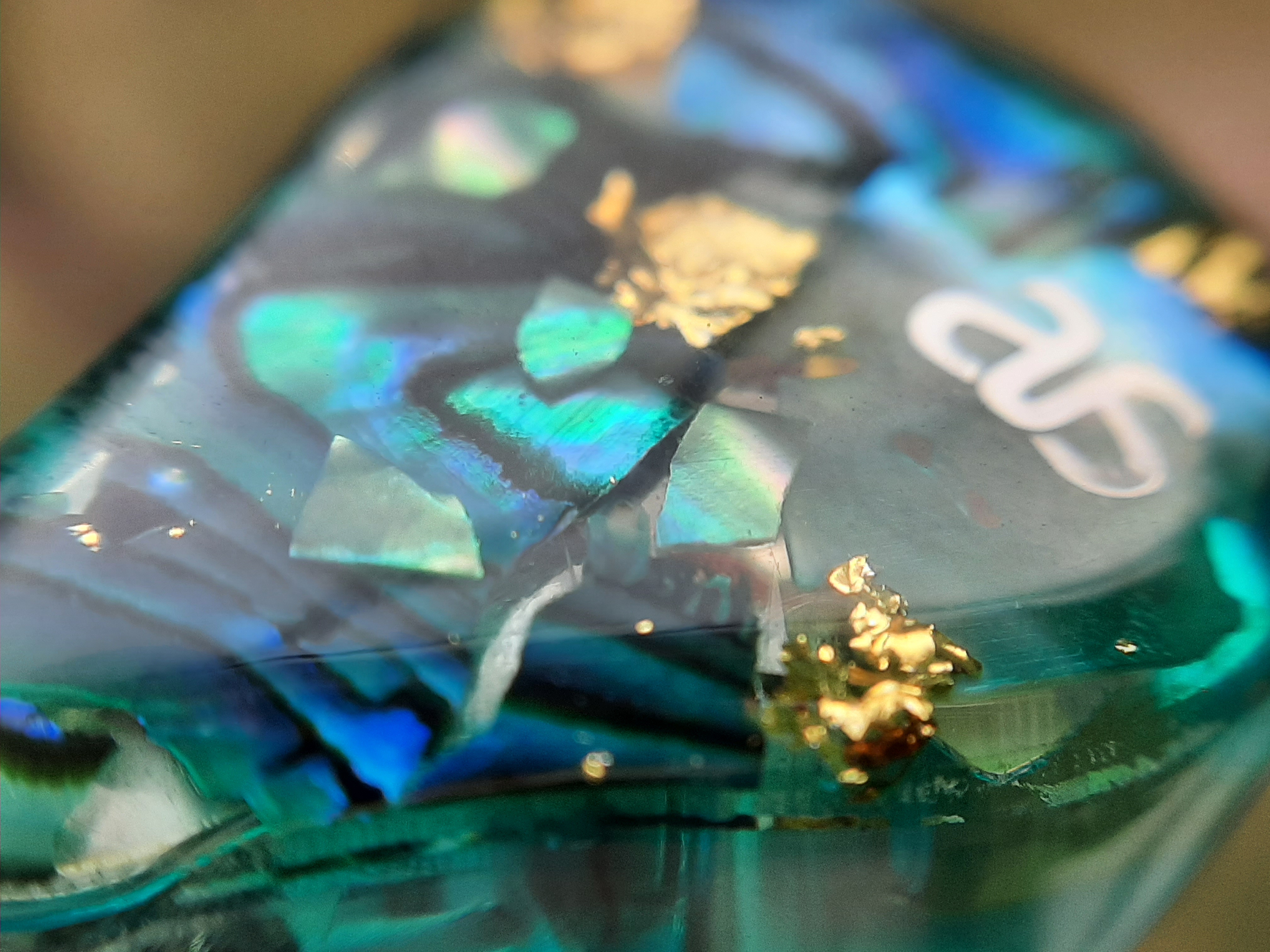 I really regret that before shooting the DT300 the photography light (photo equipment) broke and I did not get the perfect photo quality. When the new lighting equipment arrives, I plan to take new photos of this audio art masterpiece
The IEMs is definitely not for bassheads and fans of ultra-saturated high frequency
I recommend Audiosense DT300
Appreciate the small and you will touch the great ©
#Audiosense #AudiosenseDT300 #AudiosenseIEM
Link to store:
https://a.aliexpress.com/_AdprkC
Audiosense DT300: Sensical Neutral Tuning
Pros
:
- An exceptional almost uncoloured tuned IEM which is unusual within its price range.

- a Knowles woofer balanced armature that really sounds more akin to a dynamic driver.

- Decent and sensible pricing

- Its shell is made of high quality resin and it is an injected moulded one to provide better rigidity and sturdiness on its structure.

- Included a lots of accesories especially the tough IEM box container and choices of different set of eartips for more options to do an ear tip rolling.

- Unexpected better technicalities despite of its "boring" tuning nature.

- Pretty damn good aesthetic design choice on its resin shell as it is a work of art from a skilled artisan.
Cons
:
- MMCX connector (subjective)

- Audio enthusiasts that leaning towards more coloured tonality e.g. warm or bright tuning will certainly have qualms on this set as they will hear its tuning as too "boring" and "too flat-sounding" on their hearing perception.
Hello mates, welcome to my another review here in Head-fi and right now, I'm introducing to you a new product from Audiosense.
We are all aware that Audiosense has cemented its status among audiophiles and audio enthusiasts alike as reputable audio company for they deliver some of the matured, well-tuned IEMs and a product of high quality value with decent pricing. Their most recognised and well-received product was the Audiosense T800 and we know the accolades and some praises that it received which were mostly positive feedbacks from the audio community. This year we will expect another good product from them that they will surely suprised us.
To be honest this is my first own Audiosense set in my collection as I was recommended by a resident Head-fier to them and gladly that Audiosense give me an opportunity to do a review on their product. I can assure that I could give an honest feedback and opinion on what I perceive on it (Well, headgear reviewing is indeed a subjective one as it should to be taken as a grain of salt.)
And now I'm introducing one of their latest product from their current DT series line-up, The Audiosense DT300. The Audiosense DT300 is an all Balanced Armature drivers set-up IEM encapsulated in a 3D printed resin in an UIEM mold. This set is cost around US$179/£129 and currently available in all e-commerce platform.
Before we deep dive on the sound quality and its characteristics on tonality and technicalities. We will look on how its retail packaging box is presented and its content inside. The box itself has a black sleeve with an Audiosense logo at the top left with a simple illustration of the DT300 at front and specifications at the back. Then the inner cardboard black box to the inside consist of the pair of IEMs, a white 16-core SPC cable (Mine has some minor issue on the stock cable included out of the box but Audiosense act instantly and manage to send a new replacement cable within a week with better one, a 16-core SPC OCC litz cable.), a three (3) different types of eartips in three (3) pairs and different sizes (a typical medium bores stock ones, a Sony-like stock eartips and memory foam), a pretty damn good tough Pelican/Otterbox-like IEM case, a cleaning tool, a velcro cable winder and some paperworks like instruction manuals and warranty cards.
The shell of Audiosense DT300 is made of high-quality 3D injected moulded resin that has tinge of between an aquamarine and turquoise, And a quite a little bit hefty on it which is comparable to some IEMs with metal alloy shells.The handcrafted painted faceplate is such a gorgeous as it was inspired by colour pattern of an abalone shell. It's 3(three) balanced armature drivers are all premium ones as they are sources from a reputable audio driver manufacturer, Knowles. And these are the following series of drivers that was implemented in DT300: CI-22955, ED-29689 and WBFK-30095 which are have its own tubing channels to lay out better reverberation and less distortion of each respective frequency range. The shell design fits snugly into my lug holes perfectly as I can wear them for a long listening session without in any stress and soreness in concha and tragus part in my ears. Isolation does really work well as it really blocks some external noises from the surroundings in a manner that you will hear clearly the sound quality output from the IEM. It has an MMCX connector for better flexibility and stability on its socketed connection but I really prefer 2-pin connector due to its proven design on longevity, more stable and easy to connect and better resistant on wear and tear on doing cable swapping (I myself isn't a fan of cable swapping.) I don't see any ventholes in this particular set that might give some uncomfortable forming of air pressure produce by the BA drivers to some individuals.
Audiosense DT300 is an easy to drive IEM as it has a low impedance value at 11 ohms and a good sensitivity rating of 106 dB which are loud enough at 40- 50% volume and can be power by decent sources from decent sources, But it really scales well on better high-quality DAC/amps from audio-centric smartphones like the LGs and Meizus and DAPs that really shows its fullest potential and capabilities as a competent sounding IEM.
When its comes to sound signature, This set reminds of that neutrality tuning of ATH-M40x and Shure SRH 440 but with perhaps better technicalities. This IEM is tuned to be an almost uncoloured neutral one, indeed leaning to be flat sounding due to its negligible and paltry elevations and scoops to coupled its values along its frequency range. There is slight emphasis in the midbass then more linear and neutral mids and quite a noticable scooped on the lower treble then a smoother and a meager peak on the presence part of treble (around 7.5k to 8K range) based on my hearing perception.
It is also noted that some audio reviewers put up an impedance adapter on this set to improved its tuning to add colouration across its audio frequency range. But it's their own methodology and I have my own preferences and testing values so the matter of doing an assessment on this set is subjective.
Here are the description of sound characteristics and values on each respective audio frequency ranges.
LOWS/BASS:
The bass quality is actually impressive, while this set has only a woofer-type balanced armature specifically for low ends spectrum, It really does mimic that dynamic driver's thumping nature. It has the punchiness, precision and ample impact if some certain bassy track demands for its presence in the mix. The transients respond on this set is quite fast as it handles well some of the tracks with rapid bass kicks and how does it handle its swift decaying rate . The subbass has decent subtlety across bass frequency range as I hear some presence of rumbling and grumbling sound on its lowest part of spectrum. Midbass has a fair amount of textured body as it gives some bass kicks an impactful and penetrating sound and bass guitar still shows it grittiness and respectable growl. I can verify that there is no showing signs of bass bleeds across it frequency range.This might not be the basshead's preferences on a quantity bass but its qualitative aspect shouldn't be ignored.
MIDS:
The mids here are remarkable in my opinion as it is a transparent, smooth and linear as it sounds well-balanced with consistent coherency. The presentation of vocals on both genders, No matter what type of vocal range and singing style they have, They do really sound crisp and natural. Male vocals has the texture that belt out from the midbass as they across along through mids sounds has resonant and deep feature sounds really organic and accurate. Female vocals have that crisp and decent resolution but in some vocal centric tracks, There are instances that the female vocal's reach is somewhat smoothen as its does limited its extent definition, not that it sounds veiled but they have limited and polished out some edginess on it but it is still carry out those quality aspects of a well tuned vocal-centric tuning. The class of percussives, rhythm and wind instruments are sounds well-detailed and intuitive for they show an exact timbre of each instruments as acoustic guitar sounds crunchy and shimmer, the articulate plucking and twanging of both rhythm and lead guitars, the rich tone and mellowness of a piano and that distinct penetrating and precise strikes on snare drums. As a audio enthusiast that also likes a midcentric tuning, constantly checking on a quality of mids in the audio frequency in every time I do some reviews, I gave it a moderately high mark rating.
HIGHS/TREBLE:
The quality of the treble is smooth, neutral and suprisingly has that satifisfactory extension reach. Definitely this is not bright tuned set as its sizzle and sparkle nature was a little bit tone down but it still does have an acceptable detail retrieval. I'm aware some scoop down on either uppermids or part of presence treble as its has only have an ample enough of energy and scintillating definition.The possible decision that I surmised on why Audiosense decided in this kind of tuning on the treble is to avoid grainyness, harshness and sibilance that might ruin the neutral and pleasant tonality within its frequency spectrum. The cymbals strikes still has that shimmer as it really sounds intrinsically with sense of natural decayness. As I said before that it has satisfactory treble extension. It does really have sense of adequate airiness that trebleheads will pay attention and probably might forgive the DT300's treble quality as they might perceive it as darkly tuned one but on my humble opinion, I classify this kind of treble as safe and moderately leaning towards being a dark sounding.
SOUNDSTAGE AND IMAGING:
The soundstage of this set is quite wide and spacious based on how I perceived and imagine its dimensional size but it has only have an average depth but it was compensated with good reach on height. Separation and layering are one of impressive and exceptional aspect of this particular set as instruments do really have that sense of distance and spacing on one another as their placement on each row are distinctive and was located accurately. Defining spatial cues capability on this set is indeed commendable as it really show its good imaging prowess of the DT300.
To sum up my assessment of this unit, I would say that this is indeed the most neutral and almost flawless uncoloured IEM that I've encountered on this price range. This kind of tuning is also good for monitoring and mixing for audio professionals and for also critical listening audiophiles who really want an accurate reproduction and a flatter frequency response. I really love a neutrally tuning head/eargears as they are my preference for my listening leisure on my multi collection of tracks from different genre.
While this is not the most energetic, resolving detailed and best resolution retrieval IEM around its price range, Audiosense DT300 do really offer an alternative option; they propose to us a different path which is a neutral, good tonal balanced and coherent sounding one.
SPECIFICATION:
MODEL: Audiosense DT300
IMPEDANCE: 11Ω
SENSITIVITY: 106dB
FREQUENCY RESPONSE: 20H-22KHz
CABLE LENGTH: 1.5M
PIN TYPE: MMCX CONNECTOR
PLUG TYPE: 3.5mm
DRIVER UNITS: Three (3) Knowles Balanced Armatures
Some Tracks Tested: ( * = 16-bit FLAC, ** = 24-bit FLAC, *'* = MQA, '*' = DSD, *'= .WAV )
Alison Krauss -When You Say Nothing At All *
Jade Wiedlin - Blue Kiss**
Led Zeppelin - When The Levee Breaks **
Mountain - Mississippi Queen *
Queen - Killer Queen **
Guns N' Roses - Patience *'*
Eric Clapton - Tears in Heaven '*'
Sergio Mendes- Never Gonna Let You Go '*'
Pearl Jam - Daughter **
Roselia - Hidamari Rhodonite *
Assassin - Fight (To Stop The Tyranny)*
Celtic Frost- Visual Aggression *
New Order - Blue Monday *
The Corrs- What Can I do (unplugged version) *
Jimi Hendrix Experience - Voodoo Child *
The Madness- Buggy Trousers *
Metallica - One **
Mariah Carey- Always Be My Baby *
Destiny's Child - Say My Name *
X-Japan - X *
Mozart - Lacrimosa *
New York Philharmonic Orchestra - Dvorak- Symphony 9 " From the New World." *
Eva Cassidy - Fields of Gold (Sting cover)*
Michael Jackson - Give In To Me *
Exciter - Violence and Force *
Razor - Protest*
Alan Parsons Project - Eye in the Sky '*'
P.S.
I am not affliated to Audiosense nor receive monetary incentives and financial gains as they provide me a review unit for an exchange of factual and sincere feedback from yours truly.
Once again, I would like to thank Elaine Wong for providing this review unit at good discount price, I truly appreciate on her generosity towards me and other reviewers.
And also I would also give a gratitude to
@baskingshark
of Head-fi for the recommendation.
Interested on purchasing this one? Here are the links.
Aliexpress:
https://m.aliexpress.com/store/v3/home.html?shopId=3115056&sellerId=206148237&pagePath=index.htm
Shopee (Asean Market):
https://shopee.ph/audiosense.ph
Last edited:
Audiosense DT300: Beauty with Brawn
Pros
:
• Punchy, well-extended bass
• Coherent
• Superb technicalities
• Superb packaging and inclusions
• Solid Resin Shells
• Absolutely Stunning Design
Cons
:
• Pressure Vacuum when using silicone tips (trivialized, see foam tip notes and update at the end)
• MMCX connector is floppy
• Finnicky Impedance Adapter
​
At a glance:

Overall Rating: S- (S+ to D-)

Category: B (100-300 USD), MSRP 180 USD, Acquired at: 80 USD (Reviewer's Discount)



Overview:
The Audiosense DT300 is the brand's latest offering in the 100-200 USD price range. It comes with a very-high quality waterproof case, 4 pairs of eartips and an 8 core SPC braided cable. It features an all-BA setup with 3 knowles drivers in a solid resin housing.
Inclusions: S+
The unboxing experience is incredibly premium. It comes in a minimalist slide-out box the opens to reveal a very high-quality waterproof "pressure venting" case. Inside are the IEMs nestled in some cut foam and the accessories. 4 sets of eartips (with SML sizes) are included, two sets are non-descript, 1 is a set of the common "Sony Hybrid" tips, and 1 single sized set of foam tips which are what I used. The included cable is an 8 core braided cable that I consider to be very mediocre. It's quite thin, it has a little bit of memory and the earhooks are a little stiff but is otherwise very serviceable. Only the splitter and chin-slider are metal, with both the MMCX and 3.5mm terminations being made from plastic.


Build: A+
This IEM is built out of a solid chunk of 3d printed resin which surprisingly is very smooth, with the drivers being fed to the nozzle via tubes. It uses an MMCX connector which is somewhat wobbly in your hands (would've preferred to see a recessed 2-pin or NX7 connector personally, it also adds to the tangly-dangly of the cable). The shell is a safe shape with very rounded protrusions, slightly wide but quite flat which is great for those who listen in bed. The shell has no venting holes whatsoever which I found to be an issue when using silicone tips, as pushing them in at all would cause a pressure vacuum to form causing discomfort and affecting the sound. I found that using the included foam tips managed to circumvent this issue, as it doesn't seal off air in the same way the silicone tips did, although the comfort still won't be as good. Isolation on these is above average, the solid 3D printed shells are really good at absorbing noise, particularly with the foam tips.
Sound Review Conditions:
Listening was done mostly with an impedance adapter (JCALLY 75ohms) but also without. Differences will be noted.
The included foam tips were used because with the unvented design, silicon tips caused an uncomfortable pressure build-up.
Stock MMCX Cable was used
Sources used: Deezer and Tidal HiFI, Foobar 2000 HR-FLACs and PCM, Spotify, and YT Prem
DAC/AMPs: Zishan Z1, KGUSS BH-3, and AVANI, JM20, CX-PRO Dongles
Sound:
Bass: A+
This is not typical BA bass. The bass is present, textured and dynamic with good extension and clarity. The full-range of low-end is all present and distinct despite bass being recessed in the mix. There is no bloat with the sub-bass into the mid-bass. Speed is good with even the quickest of drum fills reproduced properly, and in a properly recorded track different drums can be positionally identified, although with some concentration required. Detail reproduction and decay are also both very well done with loads of texture and microdetail present. Overall, bass presentation is good, if a bit on the lean side.
Mids: S-
My favorite part of this IEM. Good timbre for a BA IEM. Not a whisper of sibilance, even with tracks like Torn – Natalie Imbruglia, it's still somewhat harsh but listenable. Crisp with plentiful texture and detail but also lush and smooth especially with the impedance adapter. Vocals are quite forward in the mix but coherency is handled very well with the full range reproduced properly. Guitars have their appropriate grunge and crunch with the harshness reproduced in a way that makes it feel like a musical element rather than a flaw. Forward elements are made more musical but without sacrificing their inherent bite in the initial tones of the note. Strings sound very organic and the resolution that this has allows them to really show off their individual characteristics.
Treble: S-
Neutral and inoffensive, with again, good details. Texture is good, it reproduces both the crisp and airy hits of cymbals well, and the differentiation between the hi-hats, crash and ride are easy to distinguish when you listen for them on properly recorded track. It's not as pronounced as the mids or even the bass, however it is still present in the mix and does a good job of not getting drowned out, even in buisier tracks. On tracks where the cymbals are wider out, it does a good job of layering with distinct space but without separating from the rest of the mix and with the relatively wide stage that this has the distance is usually track dependent rather than being bottlenecked by the IEM. Overall, the treble is good, no harsh peaks or overt forwardness but without fading into obscurity.
Technicalities: S
This IEM is, for the price, very detailed. From the tiny rattles of a loose cymbal to the rattle of drum heads this IEM will reproduce quite a lot of the tiny details hidden within a track if you listen for them, it's something it does better than what I've heard in this price range before. The stage is quite wide for what it is and is definitely wider than my BQEYZ Summer (130$). The instrument placement is distinct and natural, but imaging could be a bit better, as it can sometimes require some effort to pick out instruments instead of being effortless. Transient harshness is pretty much non-existent.
Impedance Adaptor:
Most of this review is done
with
an impedance adapter (IA) but here are some of the differences I noticed. The IA presentation is more natural, with the vocal presentation in particular sounding more organic and open. Removing the IA makes the sound a little more forward and harsher. The bass presentation without an IA is somewhat flat and plain, with an almost "clincal" presentation where it's present and reproduced but sterile of any character. The IA bass is better extended and more dynamic. Treble seems mostly the same with IA and without.
Conclusion:
This IEM is a great all-rounder that offers good value for money and a superb overall experience at it's price range. The comfort can be an issue, but foam tips or any other vented tips should fix that issue. It performs equally well for a variety of genres and is well suited to anything you throw at it whilst being tonally inoffensive and presenting naturally.
Last edited:
Comments
There are no comments to display.