Joined

Mar 21, 2017
Posts

2,291
Likes

3,632
Onkyo, a Japanese manufacturer from 1946, released a headphone in 2016 called Onkyo A800, one of the greatest "sounding" headphone of all time.
Onkyo A800 Specifications:
Harman Curve 90%
Driver diameter: 50mm high power driver with multilayer diaphragm
Acoustic architecture: Opened
Frequency response: 4Hz - 40kHz
Sensitivity: 100dB/mW
Impedance: 32ohms
Cable: Detachable 3m long low impedance, oxygen-free copper ribbon cable
Dimensions: 240mm x 285mm x 120mm
Weight: 470g
Retailed: $399
Units: #500-1000 units
Status: Discontinued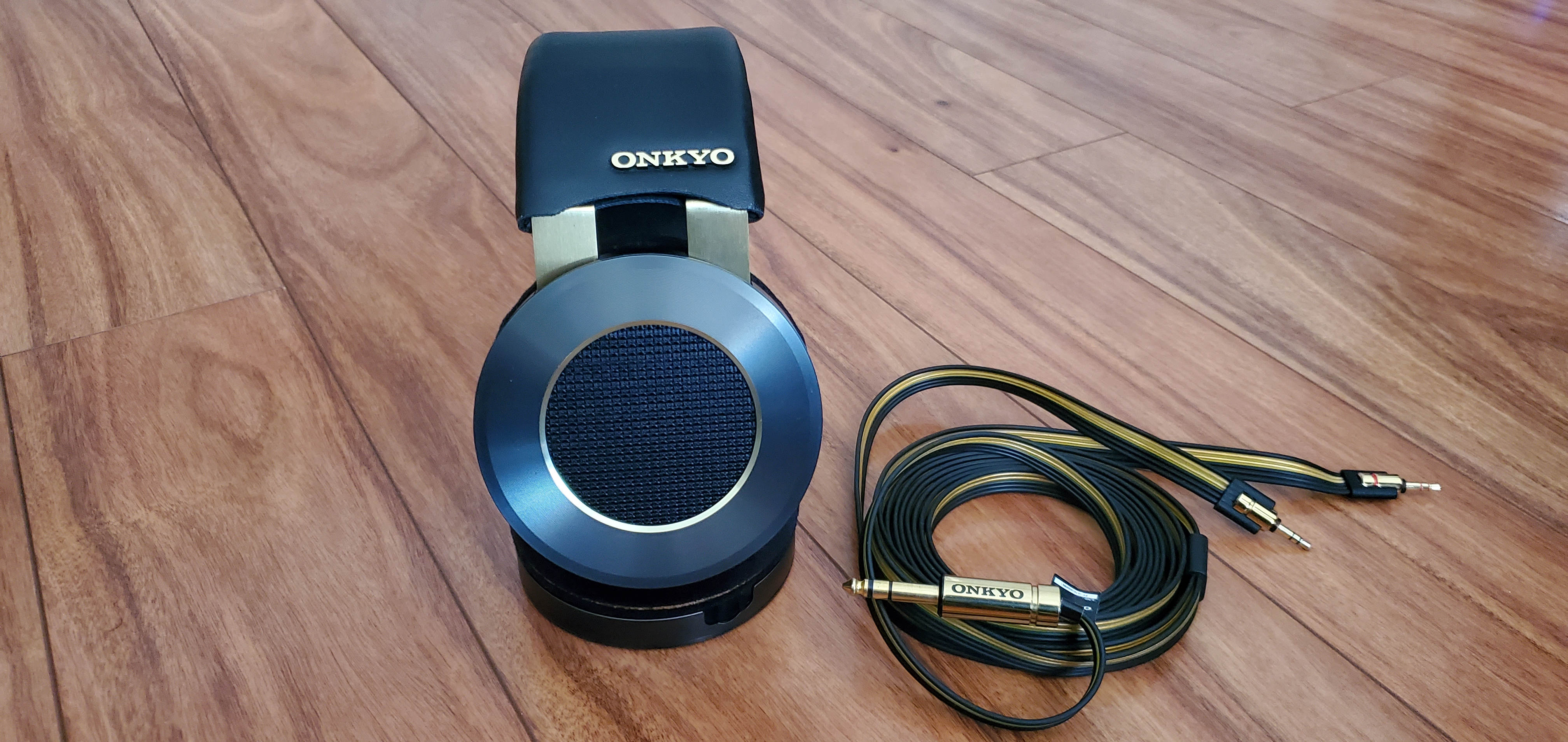 Onkyo A800 was released in 2016 with a retail price of $399. A headphone with close to zero press and acknowledgment. A headphone that was forgotten and quietly discontinued a few years after, and right after, the company went bankrupt in 2022.
The A800 has a 90% Harman Curve Target, with a bass response at 40hz frequency. The A800 is a HD600 on steroids. The HD600 are known for its timbre, accuracy, naturalness, curve rating and excellent voice reproduction. The Onkyo A800 has all that and more with better bass, subbass, texture, airiness and body.
I consider the A800 a better version of a Harman Curve. Yes, you can hit the baseline and make it unique sounding too.
So take everything from the HD600, add everything missing and call the A800 a masterpiece.
Sound: full body, vocal master, bass, sub-bass, and perfect mids. Everything is natural and accurate, with just the right amount of treble.
All other headphones are next to obsolete next to this; more on that later.
The Onkyo A800 is generally a neutral-sounding headphone, with natural bass, mids, and highs that sound amazing with Classical, Jaz, Soul, Blues, Funk, Rock, Metal, Rap, R/B, Pop, Vocals, Trance, EDM, Acoustic, and about 99.99% of music. With a 90% rating, low distortion, and perfect bass, subbass and all things bass, this headphone can play all genres of music. Yes, it plays classical at its finest. The A800 is efficient and easy to drive off a portable player. I recommend desktop amps overall.
The A800 should cost $18,000, and Hifiman Shangri-la SR, with its pathetic 65% rating curve, should cost $399. Everyone got it wrong in what should be called summit-fi.
No headphone currently has a 100% curve rating, and close to 99.99% of headphones can't even reach a 90% curve rating. Headphones like Stax 009 and all staxs, Sony R10, Abyss, HE90, Susvara, HE1, SR, and you name your headphones, barely reach an 85% rating.
All these headphones that are listed above and more should cost $100 to 500 dollars; if you can't reach a minimum 90% curve, you are next to a dollar store product. These products are unnatural and should cost about $100 or less. How can an unnatural 70% curve headphone be considered summit-fi endgame?
There are very few 90%+ Harman Curve headphones. About 99% of headphones are lower than 90% of the curve. And the ones that are over 90% of the curve are flawed and have many weaknesses. For example, the HD600 and Hifiman Sundara are both above 90% of the curve but lack in many areas, such as the bass. The Sundara outranked the Susvara. Hifiman's true endgame, is found in the Sundara. The sound of the Sundara should be Hifiman main target goal. All they need to do is perfect the Sundara, and Hifiman will be untouchable. Anything else by them is low tier. Sennheiser got into the curve with the 1996 HD600. They are the first, and it is not surprising at all. The HD600 are almost a perfect headphone but lack bass and other frequencies. The HE90 should sadly not be admired as it is well below the rating and should cost about 200 dollars, same goes for the Sony R10, and all Staxs gear and everything else.
Harman Curve at a base level of 90% is what all headphones must reach to consider endgame.
Summit-fi should mean a Headphone with a minimum 90% rating
with a unique cup style and design that produces something special.
From here, the design, driver, and cups can be tuned to entertain us with unique sound signatures. Even if you hit the target, you must boost and manipulate the cups and design to make them lively and memorable. If not, the Harman curve will sound dull, boring, and monitor-sounding.
The only con with the A800 is with the cups, and heavy tuning to reach a baseline of 90% Harman Curve; the soundstage sounds like a closed-back. Because it's open back, it's better than all closed backs but not HD800 levels. Owell.
Another con is the build, comfort, and some rattle. I have zero complaints besides the earpads.
Moving on to earpads, I changed the pads with yaxi-pads. The design, looks, and sound have remained with additional comfort.
Conclusion: Endgame redefine:
Must or should cost less than $500
Must have a min 90% Harman Curve.
Must have low distortion
Must have a unique profile that sounds alive and interesting.
Last edited: