I saw on Hiby's Weibo page that they will be releasing a new RS series DAP, being announced on July 2. They said on Weibo:
"Return to the original, pure tone. This is probably the purist music player we have so far. It has no other functions you can think of."
On the 2nd picture, if you zoom in, you can see the product name is RS2, so this appears to be the entry level DAP in the RS series, probably replacing the older R3Pro/R2 DAPs.
As they say that this is a pure music DAP with no other functions, that probably means no Android and no access to streaming Tidal or Qobuz.
I am very much looking forward to a compact, pure music dap that is an upgrade to the R3Pro.
Update: the RS2 has officially been launched. Press release can be found here: https://store.hiby.com/blogs/press/hiby-rs2-press

It may be preordered up to 5 September with early bird specials as shown here:
https://store.hiby.com/products/hiby-rs2
A collation of the RS2 launch slides: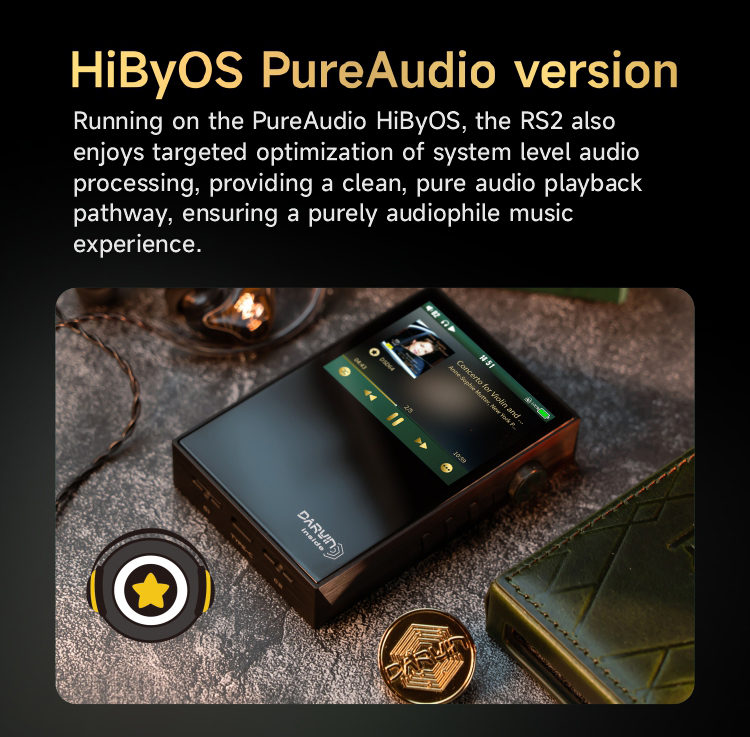 Last edited: