Joined

Jul 17, 2008
Posts

3
Likes

0
hey guys,
this is my first post here, and I am really amazed at the sheer size of this place. I've spent a bit of time looking around before posting this and there's a LOT of stuff round here. Most of it looks really helpful too, so cheers!
Anyway, I'm looking for some help, and between the 72,000 members here, hopefully someone can help me...
I have two questions, first, can someone help identify these headphones for me. All I know is that they are made by Sony and that when I bought them 10 odd years ago, they were awesome, but I was 15, so at that stage anything impressed me. Second, can someone tell me how to open them? I need to get inside because I suspect there is a loose wire as one of the ears just stopped working but if I wiggle the cord it crackles a little. If I can get inside, I may be able to fix it.
Here are some pics. When I was 15 I evidently thought it would be cool to colour my headphones in with a marker, which will explain the red and black marks over them. Apologies again...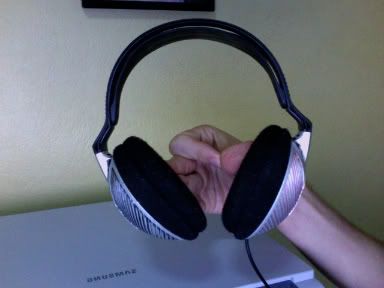 Thanks for the help.