post-13583612
Joined

Apr 15, 2009
Messages

3,024
Reaction score

2,447
Location
Joined

Apr 15, 2009
Location
Posts

3,024
Likes

2,447
Custom Art
has been leader of silicone IEM manufacturing with some of the most iconic products renown and loved by head-fi community. With introduction of acrylic products in 2015
Custom Art
joined the ranks of only few companies in the world experienced enough to work in both materials.
In early 2016 we stumbled across interesting occurrence during work on IEM designs, which prompted us to investigate possible applications for In-Ear Monitoring. We discovered that our design resulted in nearly flat impedance and electrical phase plot of a Balanced Armature driver, reducing dramatically load for audio amplifiers and providing near-identical response (either frequency or CSD) when switching between sound sources with substantial difference in output impedance. In that moment
FIBAE
technology was born. In mid-2016 we filed for international patent on our Flat Impedance driver.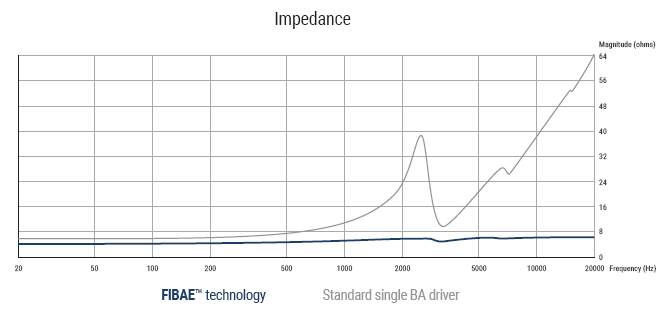 difference in Impedance between standard BA driver and Custom Art's FIBAE design
​
FIBAE
stands for Flat Impedance Balanced Armature Earphone - world's first, revolutionary technology addressing the oldest industry problem for us - audiophiles - dependence on amplifier's output impedance. With
FIBAE
technology now IEMs will provide always the same sound signature.
In 2017 early we came with two models -
FIBAE
1
and
2
featuring our unique design and specially customized proprietary driver.
In late 2017 we released
FIBAE 3
(read full story behind the product here:
https://www.head-fi.org/threads/customart-fibae-impressions-thread.854355/page-21#post-13864926
)
New models to follow shortly.
Last edited: