Hakone is from the premium line of IEM cables from the Singapore based company Null Audio under their sub-brand "Symphonym". I bought the Hakone in its 8 braid (Herringbone braid) upgraded variant four months ago and I cannot be more impressed. Previously, I had used some high-end cables from Effect Audio and Satin audio but these have served me way more than any of the others.
Build:
One of the most beautiful cables you can come across in this hobby is the Hakone. The braids are more prominent than regular Litz. You can see 4 cores of golden copper cables and 4 cores of whitish silver ones and can readily tell you got what was advertised. The cable that I have is the 8 braid one, hence, it's natural that it is a bit thicker than your usual IEM cable. However, it is not at all difficult to manage as they coil so easily, something I cannot say about my EA Thor II. Given the extremely premium wood plug and cable, you can tell that it would be extremely difficult for you to break this. They are extremely durable from what I can gather.
(Only this image was taken from the website - to show it right below my own one)
Unboxing/Presentation:
I think the pictures will do a better job in this department because I believe more in, "show not tell." At any rate, you will feel a firm appreciation from the Null Audio team when you receive the VIP treatment with the premium leather coated box inside which there will be a round "real wood" round IEM box where you will be presented with the cable. This is the exactly the same packaging any top tier AAW IEM comes in. The personalized metal plaque will deliver an even more gushy feeling with your name on it.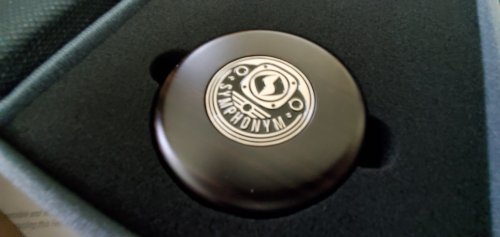 Sonics:
Okay, now for the controversial aspect. Cable non-believers should look away right about now.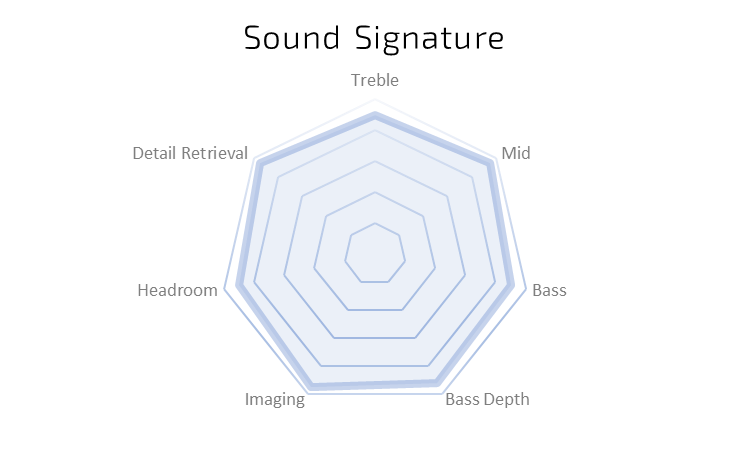 (This image was taken from their web page)
This section is applicable for select IEMs that really scale with a better cable. For instance, my Empire Ears Legend X, Campfire Audio Solaris really shines with a cable upgrade, whereas the Sony IER-Z1R would not scale upwards that drastically over its already great stock cable. So, I will keep this part in the context of my Legend X.
The LX's soundstage expanded at least by 30%. I have A/Bed this with multiple cables including the Ares II cable that comes in stock. LX owners already know what an incredibly addictive sound the IEM has albeit everyone would agree it is not the most expansive IEM. The cable really shines compounding on this deficiency (if someone wants to call it that).
Of course, given its dark signature, it would serve you well to have a cable that would focus more on the top end and the Hakone does that excellently. The high frequencies come forward more with the Hakone while using with the LX. For instance, in Porcupine Tree's album "In Absentia", the piano comes forward to take the same stage as the bass department, which I feel is an excellent feat in itself when we are talking about the signature of the Legend X. So, in short, the upper mids and the lower treble gets a bump.
Now now, before yelling at me, this is only the story for the Legend X and also my pair of IMR Acoustics Rah. This is not the case with Sony IER-Z1R or the Andromeda.
Customer Service:
The support from the Null Audio team (particularly Su) is splendid. He checked up on my order even when I didn't contact support. Later, whenever I asked for anything, they were super fast in responding. I, once did not use a discount code that I had, and mentioned it, and they upgraded my Lune cable (a cheaper cable) with the plugs that comes with the more premium ones for free. They are not in the business to make quick bucks, rather they are intent in keeping their customers. That deserves an applause from my end. Also, shipping from Singapore is super fast. It took them less that a week to deliver once the custom cable(s) were made.
Bottom line:
If you are torn between high end cables and want a cable that you can tell that it will last 10 years easily, while providing superb performance, this is it. Does it break the bank? Well, somewhat. But with the support from the friendly folks over there, to me, with a meager student income, I feel it is a worthy investment if you have high end IEMs.