Miu Audio MKTP-1 Hybrid Headphone Amplifier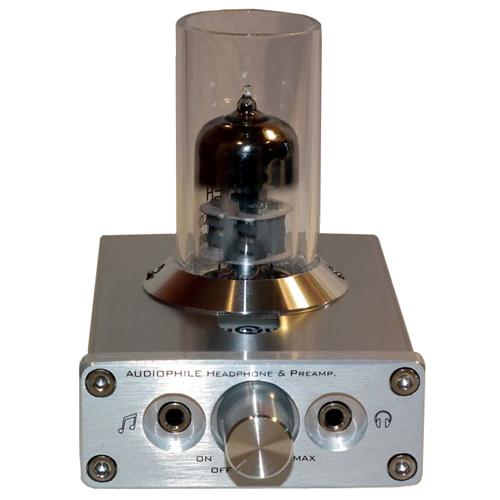 Miu Audio MKTP-1 Hybrid Headphone Amplifier
Desktop Amps item created by TrollDragon, Apr 5, 2014
Average User Rating:

4

/

5

,
Recent User Reviews
"Miu Audio MKTP-1: Versatile Tube Hybrid Amp"

Pros - Excellent Build Quality, Very Versatile, Rolling Options

Cons - Lack of Soundstage

---

---

Me:

I am a 21 year old grad-student living in a small town in India. I would like to call myself a music enthusiast, rather than an audiophile. I was inspired by music since childhood, and as the time passed, the passion of music grew in me, and that subsequently led me to join Head-Fi. Eventually, I found the pleasure of listening to music mainly by the HD600 and recently, by the seductive LCD2 headphones, and realized the true components of recorded music. I usually like to listen to Indian Classical Music along with Bollywood songs. My main listening genres include classical, vocal, instrumental, jazz and sometimes pop.




---

 
Intro:  Miu Tech-Systems is a lesser-known, but well established Chinese brand specializing in wide range of products including Headphone Amplifiers. Miu Audio was established in 2004.  Miu managed to capture attention of the world by their amp offerings which had attractive price tag & appreciable performance. Particularly, Miu's MRB portable amp has been famous in eastern half of world. 

The MKTP-1 head amp is a hybrid tube-opamp structure, and is very versatile in terms of operation & rolling.


 

 


Specifications of MKTP-1:


 


Input Impedance: 10K ohms


 


Supported Vacuum Tube: 6922 & 12AU7


 


Maximum Input level: +18 dBV


 


Gain: 20dB/ Channel


 


Power Supply: 12-13.2V DC


 


Frequency Response: 25Hz to 150KHz (+/- 3dB)


 


Output Power: 388 mW THD+N: 0.1% @16 ohms & 

 102mW THD+N: 0.1% @300 ohms




---

 


Let us see what the MKTP-1 amp has got for us,


 
 Packaging and Accessories: The S1 amp arrives packed inside a general cardboard box, packed inside a removable foam packing. Packaging is generic, but nothing to complain about. But all the included accessories have a good quality and feel to them.
 

 


 List of accessories in the box, which include the following:


 


Power Adapter: AC to DC 12V 3.5A power adapter EU/US/AU/UK is supplied as per specifications.


 


RCA to 3.5mm cable: To connect MKTP-1's input from portable sources with 3.5mm out.


 


Rubber Feet: Self adhesive rubber dots to stick beneath the amp and prevent the amp from skidding of the desk.




---

 
Design and Build: The MKTP-1 has an excellent overall build quality. Its design is decently practical. The MKTP-1 looks nimble, different& funky, and stands out from the crowd.


The amp has aluminium case with upright socket for tube installation. The Tube is also protected by a transparent circular cover. But this cover can be nuisance for tube rollers.




The transparent tube cover makes us gaze through it and onto the well soldered circuit board. The MKTP-1 is fairly small in size. The MKTP-1 is light in weight, & weighs under 250 grams.


 

 


At the front we have volume knob with on/off function, 3.5mm headphone output socket & a 3.5mm input socket. At the rear side of MKTP-1, we can observe the presence of power socket, RCA input sockets & a 3.5mm Line-Out socket.


 

 


Volume knob rotation is tight & accurate. The 3.5mm jack is also a very sturdy, but is slightly tight. 

Considering the powerful output provided by MKTP-1, I feel it would have better if a full size ¼" output were provided, along with elimination of front 3.5mm input. This would reduce congestion in front face panel. 

Internals quality is very good. The MKTP-1 amp has no manual wirings inside; everything is fixed on the PCB. Soldering & joints are very well done. Volume pot is well known Alps branded, which a plus for both volume control & audio quality.




Since the MKTP-1 amp follows Op-amp/Tube design, there is a DIP8 op-amp socket present, in which we may roll any compatible dual audio op-amps. The default one is NE5532 from Texas Instruments, & does a decent job in sound quality.


 

 


There is also a jumper on the PCB, which lets us swap both 12AU7 & 6922 variants. The MKTP-1 also supports pre-amp out via rear 3.5mm socket. 

To roll tubes & op-amps, we have to unscrew the body screws, remove the side screws on main body, slide out the amp board to completely access the board, op-amp socket, tube jumpers and tube socket, which is quite irritating for frequent tube rollers. 

Power supply is 12V 3.5A, is very well made & is properly earthed hence ensuring zero risk of any electrocution & a low noise floor.




---

 
Sound:

  The MKTP-1 has a very clear, detailed but intimate & closed in soundstage.


 


Burn in:

I could not notice any major sonic improvements or changes by burn in. But let's say a playback of about 20 hours provides few minor audible improvements, Bass prior to break-in is quite muddy, and eventually it becomes more accurate and clean, Mids will sound more open & slightly forward, airy and natural. Highs become slightly smoother, soundstage will open up by a margin. Also, the noise floor further went down towards complete silence.
 


Op-Amp rolling:

  One can roll enormous number of 8 pin dual op-amps or single channels ones on adapters. After much testing on vast number of op-amps like, 2134NA, 4562NA, 6171,6172, 2111KP, 49720HA/NA, 49860NA, 49990MA, OPA209/627 /827, I could conclude, the stock one (NE5532) does its job & is optimal for the existing circuit parameters. But after intensive testing & attentive listening, I found the 4562NA also to be a great match, both for circuitry as well as for headphones by sound quality.
 


Tube Rolling:

The MKTP-1 accepts both 6922 & 12AU7 family tubes, which is a definite advantage for tube rollers. Please remember to set the jumpers correctly before rolling. The default tube is Electro Harmonix 6922, which does a very good job by sound quality, and really a replacement is not requirement, unless you want different signature/colouration in sound.
 


This amp is extremely powerful and can drive any dynamic/Planar magnetic cans to insane loudness with just 50% of the volume used, which is at 12 o'clock. Anything above 12 o'clock is unbearably loud.  This incredible power brings out the best out of a matching headphone. Noise floor is audibly almost silent with demanding cans (yet i could detect a very faint hiss at max volume on the pot. There is absolutely no channel imbalance, thanks to the alps pot.

The pre-amp function is pretty good for a starter system, gives a slightly coloured and detailed yet intimate sound for powered speaker system.




 




Lows: are accurate, tight and refined; have a great impact & extension. Depth is good enough.




 




Mids:  Clean, but sounds and very intimate & closed in.


 


Highs: clear & sparks grains are very much present in highs.


 


Soundstage: This is the area where the amp disappoints me. The MKTP-1  is not airy & and does not have appreciable soundstage. But the existing intimate stage is fully circular. Width is mediocre, & depth is decent enough for imaging. Instrument separation & detailing is pretty good. 

The MKTP-1 did not sounded good in every genres I tried (due to its congested soundstage) The MKTP-1 is decently transparent, detailed but also slightly forgiving to poor recordings.


 
 


Comparison:

There is a hybrid tube amp in same price range which can compete with Miu's MKTP-1.
 


Bravo Audio Ocean: A Mosfet-Tube design far better soundstage & imaging with appreciable dynamics, and supports only one family of tubes (12AU7) it also has a mammoth power output at its disposal. Both amps have pre-amp out, but pre amp sound quality in ocean is audibly better than that of MKTP-1. The ocean amp also has better design & controls. The MKTP-1 is price at 110$, Bravo Ocean is available at 120$, and the Ocean amp, in overall will be a better purchase than the MKTP-1.




---

 
Conclusion:  I feel the MKTP-1 is a capable unique hybrid amp in its price range. Build quality is excellent, sonic presentation is near neutral & detailed; MKTP-1 is very powerful with low noise floor & can drive almost all cans including IEM's & its sonic character can be tailored to meet one's taste by op-amp & tube rolling. But the congested & somewhat closed soundstage disappointed me, leaving me desiring for more.
 


Pros:


 
1)

Build Quality:

even though it is open by case, the MKTP-1 has a excellent build. No compromise to be seen anywhere in exterior too. Circuitry is also neat & well built.
 
2)

Sound quality:

Sound presentation here is clean & clear but lacks in soundstage.
 
3)

Rolling Capability

: Enthusiasts can roll great number of op-amps & tubes to alter & fine tune the final sonic character.
 
4)

Driving Power

: The MKTP-1 amp has a powerful output power. It definitely can comfortably drive any set of cans including IEM's.
 
5)

Value

: The MKTP-1 offers a good price/performance ratio, and is one of the most versatile amp in its price range
 


Cons:


 


Sounstage:

The MKTP-1 lacks in this particular sonic character & has a congested and closed in soundstage, which will cause fatigue to a listener's ears quickly.


---

 



---

---

"Miu Audio MKTP-1 Hybrid Headphone Amplifier"

Pros - A Hybrid desktop amplifier with a small footprint, great sound and is versatile with Line In & Out connections.

Cons - Changing tubes requires the case to be removed.

miuaudio​

MKTP1 Vacuum Tube Modular Preamplifier​

(EH 6922 tube)​

Review by TrollDragon​

 

 
In my previous review for Miu-Tech of Hong Kong, I built and reviewed their MRA DIY Portable Amplifier which is a great little DIY amplifier kit. In this review however, I am taking a look at their hybrid headphone and preamplifier, the MKTP1.
 
A rather large box for a tiny little amplifier…


 ​




 ​

The Amplifier

 


Front Panel​


The workmanship you find after you get the amplifier unpacked is excellent–the machined aluminum front plate with recessed TRS jacks, an aluminum volume control and hex screws holding it to the case. The TRS jacks are recessed in larger holes to accommodate plugs with bigger ends like the Grado mini adaptor cable I use on the DT880′s. Everyone who sees the amplifier finds the acrylic tube protector a nice touch.
 


Back Panel​

 
The same attention to detail is also evident in the back panel, a Line Out TRS jack, RCA Line In jacks  and the power adapter connector.
 
 


 ​

Tube Rolling​

 
Part of the fun of owning a tube amplifier is the ability to experiment with different tubes that are available on eBay and from other sources. The tubes you can roll in the MKTP1 are a little limited compared to a full size tube amplifier, but there is still a great variety of available compatible tubes that you can try.
 
Tube rolling is not for everyone. I got involved in it with my Little Dot MK IV amplifier and the LD Tube Rolling thread on Head-Fi. Chasing the little "Fire Bottles" can be an expensive hobby if you allow it to be as there are always "Better" tubes that are just out of reach. The sellers on eBay know how much demand there is for popular NOS tubes. They also know quite well how much these tubes can be sold for; it is like anything, the higher the demand, the greater the price. Occasionally some have found a very good deal on excellent tubes that the seller either didn't know what they were or the auction was badly worded etc… But you have to scour eBay globally and possibly haggle with the sellers and at some point in the game, the work involved acquiring these tubes outweighs the sonic benefits gained.
 
When the MKTP1 arrived I listened to it for a few days in its stock format, which I must say is very enjoyable. Then the case was removed and the rolling began; I have a few compatible tubes and quite a lot more that are not. Well I rolled them all with a few minor modifications, I don't recommend this as it is not really advantageous to roll tubes that you can't just plug in, adjust the bias trimmers and enjoy. I rolled the incompatible ones just to see if this amp would run them and I was very impressed with the results.
 
At one point I had a Reflektor 6H9C octal socket tube running just for a "lets see if…" scenario, it worked with modifications and is not really a tube you would use.
 

The MKTP1 is not a rolling friendly amplifier compared to others that are on the market.  The board has to be removed from the case and you have to have a voltmeter to measure the bias voltages with the new tube installed and the MKTP1 powered up without the case.
 
*Note When working with regular tube amplifiers there are always LETHAL VOLTAGES present that will kill you instantly. The MKTP1 has none of these voltages so you can change tubes and run the amplifier safely without the case installed.
 
To change the tube or the opamp you first need to remove the acrylic tube protector from the top of the case. It is a little hex head screw but the 6mm Torx screwdriver will fit perfectly.
 

Then you can pull the stock tube straight up and out.
 

After the tubes are removed:


Remove the volume knob and unscrew the nut & washer from the volume control shaft.
Remove the 4 corner screws from the back plate and slide the board out of the case.

 
*Note The 7806 voltage regulator on the bottom side uses the case as a heat sink so the case can get rather warm after a long period of use. When changing a tube you won't have the board out of the case long enough to cause the regulator any trouble with no heat sink.
 
Get a jewelers flat blade screwdriver and your voltmeter handy, set the voltmeter to DC Volts if it is not an auto range model the scale should be 20V, now look at the following board layout.


 ​

Depending on which tube you are installing, you might have to move the jumper at the top of the picture. If you are installing another 6DJ8 tube it should already be set on the 6DJ8 side. If you are installing a 12AU7 tube then you need to move the jumper to the other pair of pins. The following voltage measurements are the same for both tube types.
 
Install your new tube and power up the amplifier.  Your headphones do not need to be plugged in to adjust the bias.
 
Push the Negative or Black probe into the board via marked with a Ground Symbol in the picture.
Push the Positive or Red probe into the top or bottom via surrounded by the white silkscreen box next to the tube socket, one via is marked with a 1 the other with a 6.
 
Measure the DC voltage on each hole and adjust the A trimmer pot for via 1 and the B trimmer pot for via 6. The voltage reading should be the same value for both sides and be between 6 and 8 volts according to the online manual for the MKTP1.
 
Opamp rolling is the same as it was in my previous review of the MRA DIY amplifier except in the MKTP1 there is only one opamp.
 
*Note The NE5532 that comes stock with the MKTP1 is an industry tried and true opamp that is used in many high end audio products, so changing it out would just be a mater of personal preference rather than performance.
 
After everything is changed and the measurements are done you can test it to see if there are any problems by plugging in a set of headphones and your source–if it sounds okay then put it all back together in the case and enjoy.
 
 


Tested Tubes
 


Electro Harmonix 6922EH

This is the stock tube that ships with the MKTP1, still made to this day in Russia at the ExpoPul Factory (Reflektor) at Saratov, Russia. You can see by the date code on the above tube it was manufactured approximately 1 year ago (April 2013) and is a new tube not NOS. The ExpoPul factory makes two-thirds of the world's vacuum tubes used for music, Tung-Sol's, Sovtek's, Svetlana's and Genalex Gold Lion's all these tubes are manufactured at Saratov under the management of the New Sensor Corporation.
The sound of the 6922EH tube is very clean.  It is a good all round "neutral" tube that is very popular and used by many manufactures of high end audio gear. These could very well be some of the reasons miuaudio chose the Electro Harmonix 6922EH as the stock tube for the MKTP1. It is inexpensive, has a great neutral sound, readily available and very popular.
 


Mullard ECC88 (6DJ8)

This tube was, I believe, manufactured in Britain in 1964. The code on the bottom of the tube is "B4L1″ someone can correct me if I am wrong. The ECC88 went in nicely and a little bias adjustment later I was listening to the Mullards's detailed, warm and musical sound. This is a good tube to use if you can get one for a reasonable cost.
 


Voskhod 6Н23П (6N23P)

This tube was made at the Voskhod – Tube Plant in Kaluga Russia around April of 1978. This is one of my favorite Russian versions of the ECC88/6DJ8 type tube. It has the most bass compared to the other two tubes and can be a little too dark for some listeners or setups.


*Note many tubes were tested in the MKTP1, I don't have any compatible 12AU7′s but I did have a pair of Sylvania 5751′s (12AX7) that I tried and did get to work after a few modifications.​

 ​

 ​




Test Setup
 

The MKTP1 inital setup was with my FiiO X3 and beyerdynamic DT880 Pro's. The MKTP1 can drive the DT880 with authority and the volume control at 10 o'clock provides a very respectable listening level.


The album I use for a lot of my testing is Jethro Tull's "The Best of Acoustic", 24 tracks of Tull's best acoustic songs. This is an excellent album for the DT880′s as they faithfully reproduce the instruments in realistic detail with a nice soundstage. The acoustic guitar work and Ian Anderson's flute on the track "Salamander" will give you chills.
 

The MKTP1 has a neutral sound, not overly warm or bright. The stock 6922EH is a tube used in many high end preamps so it doesn't colour the sound in any way. It provides an excellent level of richness and detail to the MKTP1 that one would expect in higher end systems. I like my headphones neutral as well as my amplifiers unless I want that bass thump of EDM and then I have Ultrasones for that purpose.
 
My DT 880′s are always plugged into my Little Dot MK IV, which is an amplifier that punches well above it's price point with some cheap replacement tubes. If I didn't have a regular OTL tube amplifier for the beyer's then I would be very satisfied with the MKTP1 as my main desktop amplifier. I have used this amplifier steady for the past 3 weeks I have done a minor modification to support one of my favourite tubes from the 60′s, the Westinghouse 6BQ7A which I find very euphonic in it's presentation, smooth and musical.
 

 



Conclusion

The miuaudio MKTP1 is a very proficient tube hybrid amplifier that competes well with more expensive tube amplifiers, it will drive 250 Ohm headphones with authority as well as lower impedance headphones. (Sounds great with the Koss Porta Pro's as well.)
 
If you are looking for a hybrid desktop amplifier with a small footprint, great sound and is versatile with Line In & Out, then look no further, the miuaudio MKTP1 for $107 USD from the Miu-Tech store will meet your needs.
 
I would like to thank Ivan Lai for the review sample and to thank you for taking the time to read this review.
Constructive criticism is always welcome.
 
TrollDragon

User Comments
To view comments, simply sign up and become a member!
Quick Stats
Miu Audio MKTP-1 Hybrid Headphone Amplifier

,

2

votes
Author:
Category:
Views:

23
Images:

1
Reviews:

2
Comments:

0
Average User Rating:

4

/

5

,

2 votes
3 DOORS DOWN • 3 PILL MORNING • 9 LEFT DEAD • 30 SECONDS TO MARS • THE 1975 • A.R. RAHMAN • A DAY TO REMEMBER • A PERFECT CIRCLE • AARON CARTER • ABBY BAND • AC/DC • ACE OF BASE • ACERA • ADRIAN MICHAELS • ADAM 812 • ADAM LAMBERT • ADRIAN ECCLESTON • AEROSMITH • AGAINST THE CURRENT • THE ALBUM LEAF • ALEX CLARE & BAND • ALLI ROGERS • ALICE IN CHAINS • ALICIA KEYS • ALISTAIR TOBER • ALT-J • ALTER BRIDGE • ANDERSON PAAK • ANDRE O'NEAL, EARTH WIND AND FIRE • ANDRE3000 • ANDREW YEO • ANIMAL COLLECTIVE • ANNA VISSI • ANTHRAX • AMON AMARTH • ARCHITECTURE IN HELSINKI • ARIANA GRANDE • THE ARSENIO HALL SHOW • A$AP FERG • A$AP ROCKY • AS I LAY DYING • AS TALL AS LIONS • ASHLEY SIMPSON • AUDIO • AVENGED SEVENFOLD • AVRIL LAVIGNE • AWOLNATION • BAD RELIGION • BAD THINGS • BARENAKED LADIES • BARRY MANILOW • BASTILLE • BC JEAN • BELA FLECK • BELLA THORNE • BETWEEN THE BURIED AND ME • BIGBANG • BIG TIME RUSH • BIG WRECK • BILLY CURRINGTON • BILLY ELLIOT TOUR • BILLY JOEL • BILLY OCEAN • BILLY TALENT BAND • BLACK FOOSS • BLANC FACES • BLINK 182 • BLOC PARTY • BLONDE REDHEAD • BLONDFIRE • THE BLOODHOUND GANG • BLUE MAN GROUP, ORLANDO • BLUE MAN GROUP, LAS VEGAS • BLUE MAN GROUP, MUNICH • BLUE MAN GROUP, NEW YORK • BOB SEGER • BON JOVI • BONNIE RAITT • BONOBO • BOSTON • BOUNCING SOULS • BOWFIRE BAND • BOYZ II MEN • BRAND NEW • BRANDY • BRANDY CARLILE • BRANDY CLARK • BRIAN MCKNIGHT • BRING ME THE HORIZON • BRITNEY SPEARS • BRUCE SPRINGSTEEN AND THE E STREET BAND • BRUNO MARS • BRYNN MARIE BAND • BRYSON TILLER • BUCKCHERRY • BULLET FOR MY VALENTINE • BUSH • BUTCH VIG • THE CAB • CADENCE • CAGE THE ELEPHANT • CARLY RAE JEPSEN • CARRIE UNDERWOOD • CATFISH AND THE BOTTLEMEN • CAVO • CEELO GREEN • CELINE DION • CELTIC WOMAN • CHAD GILMORE • CHARLI XCX • CHARLIE PUTS • CHEAP TRICK • CHELSEA GRIN • CHER • CHEVELLE • CHICAGO • CHILDISH GAMBINO • CHRIS HESSE, HOOBASTANK • CHRIS JERICHO • CHRIS ISAAK • CHRIS YOUNG • CHRISTINA AGUILERA • CHRISTINA PERRI & BAND • CHUCK AINLAY • CHVRCHES • CIRCA SURVIVE •
CIRQUE DU SOLEIL, IRIS • CIRQUE DU SOLEIL, KA • CIRQUE DU SOLEIL, MICHAEL JACKSON THE IMMORTAL WORLD TOUR • CIRQUE DU SOLEIL, VIVA ELVIS • CIRQUE DU SOLEIL, ZARKANA • CIRQUE DU SOLEIL, ZED • CIRQUE DU SOLEIL, ZUMANITY • CLEAN BANDIT • CLINT WILEY • CODY SIMPSON • COHEED AND CAMBRIA • COLE SWINDELL • COLIN JAMES BAND • COREY SMITH • COUNTING CROWS • THE COURTENEERS • CRAIG CAMPBELL BAND • CREED • CROWN THE EMPIRE • CRYSTAL FIGHTERS • THE CULT • THE CURE • CURT BISQUERA • D'ANGELO • DAN + SHAY • DANIEL POWTER • DARIUS RUCKER • THE DARKNESS • DARREN CRISS • DAUGHTER • DAUGHTRY • DAWES • DAVID LEE ROTH • DAVID NAIL BAND • DEAD BY SUNRISE • DEF LEPPARD • DEFTONES • DELTA GOODREM • DESTROID • DETHKLOK • THE DEVIL WEARS PRADA • THE DIAMONDS • DIERKS BENTLEY • DIRTY HEADS • DISCLOSURE • DISPATCH • DISTURBED • DIXIE CHICKS • DJ CASSIDY • DJ DON P • DJ N.I.N.O. • DNCE • DONNIE WAHLBERG, NKOTB • DONNY & MARIE • DOOBIE BROTHERS • DOWN WITH WEBSTER • DR FU • DRAGONETTE • DRAKE • DREAM • DREAM THEATER • DROPKICK MURPHYS • DURAN DURAN • THE EAGLES • EARTH, WIND AND FIRE • EASTON CORBIN • EDDIE VEDDER • ELIZA DOOLITTLE • ELLIE GOULDING • ELLY AND THE LAST GARAGE BAND • ELVIS COSTELLO • EMBER • EMBLEM3 • EMINEM • EMPHATIC • ENGLEBERT HUMPERDINCK • ENRIQUE IGLESIAS • ERIC BENET BAND • ESCAPE THE FATE • EVANESCENCE • EYE EMPIRE • FAILURE • FAITH EVANS • FAITH MARIE • FALL OUT BOY • FALLING IN REVERSE • FANTASIA • FATHER JOHN MISTY • FEIST • FIONA APPLE • THE FIT SWIMMERS • FIFTH HARMONY • FITZ & THE TANTRUMS • FIVE FINGER DEATH PUNCH • FLEETWOOD MAC • FLIPPIN' SOUL • FLORIDA GEORGIA LINE • FONESCA • FOO FIGHTERS • FOREIGNER • FOREWARNED • FOUR YEAR STRONG • THE FRAY • FRANK OCEAN • FRANK TURNER • FRENCH MONTANA • FRIGHTENED RABBIT • FUN. • FUTURE • GALLANT • GARBAGE • GARTH BROOKS • GARY ALLAN • GAVIN DEGRAW • GEORGE STRAIT • GHOST • GIBSON GUITAR STUDIO, LAS VEGAS • GLASS TIGER • GLEE LIVE TOUR • GLINT • GO RADIO • GODSMACK • GOO GOO DOLLS • THE GOSSIP • GRANGER SMITH • GREAT WHITE • GREEN DAY • GREYSON CHANCE •
GRIMES • GROOVEBOSTON • GROOVY7 • GROUPLOVE • GUNS N' ROSES • HALESTORM • HALFORD • HALSEY • HARVEY MARSHALL • HAWKSLEY WORKMAN • HAYDEN MARINGER • HEART • HELL YEAR • HERE COME THE MUMMIES • HILL KOURKOUTIS • HINDER • HOLLYWOOD UNDEAD • HOMBRES G • HOPE • HOW TO DESTROY ANGELS • HOW TO TRAIN YOUR DRAGON TOUR • HYPER CRUSH • I PREVAIL • ICONA POP • IGGY AZALEA • IMAGINATION MOVERS TOUR • IMAGINE DRAGONS • INGRID MICHAELSON • INTERPOL • INXS • IRATION • IRON MAIDEN • JACK JOHNSON • JAKE OWEN • JADE WARSHAW • JAMES TAYLOR • JAMES TORME • JAMIE FOXX • JANET JACKSON • JASON ALDEAN BAND • JASON BENGE • JASON BONHAM • JASON DERULO • JASON ISBELL • JASON WHITMORE • JAY SEAN • JC CHASEZ • JENNA ROBINSON, BIG APPLE CIRCUS • JENNIFER CHASE • JENNIFER HUDSON • JENNIFER STONE, WITH KESHA • JEREMIAH MCCONICO • JESSE MCCARTNEY • JIMMY BUFFET • JIMMY EAT WORLD • JOE.E • JOE JONAS • JOE NICHOLS BAND • JOEY BADA$$ • JOHN GRANT BAND • JOHN HIATT AND THE COMBO • JOHN MAYER • JOHN STAMOS • JOHN TEMPESTA • JOJO • JONATHAN KNIGHT, NKOTB • JORDIN SPARKS • JOSH DAY • JOSH GROBAN • JOSH GROBAN BAND • JOSHUA RADIN • JOSS STONE • JOURNEY • THE JOY FORMIDABLE • JOYWAVE • JUDAS PRIEST • JUDD HOOS • JUICY J • JULE VERA BAND • JULIO IGLESIAS • JULLY BLACK • JUSTIN BIEBER • JUSTIN TIMBERLAKE & BAND • KACEY MUSGRAVES • KAMILAH MARSHALL • KARMA • KARMIN • KAT DELUNA • KATE EARL BAND • KATY PERRY • KEITH SWEAT • KEITH URBAN • KELLIE PICKLER • KENDRICK LAMAR • KENNY CHESNEY & BAND • KENNY LOGGINS • KESHA • KIP MOORE • KISS • KLAYE SANDERS • KOOL & THE GANG • KORN • KROPP CIRCLE • LACUNA COIL • LADY GAGA • LALAH HATHAWAY • LAUREN WILEY, LES MISERABLES US TOUR • LAURYN HILL • LAWSON • LE REVE, WYNN LAS VEGAS • LEA MULLEN • LEE DEWYZE • LENNY KRAVITZ • LEON J • LEONA LEWIS • LIANNE LA HAVAS • LIBIDO • LIDO • LIGHTS OVER PARIS • LIL' KIM • LIL WAYNE • LIMP BIZKIT • LINDSEY STIRLING • LINKIN PARK • LIONEL RICHIE • LITTLE BIG TOWN • THE LIVING END • LOCAL NATIVES • LOU REED • LOVE AND THEFT BAND • LUCINDA WILLIAMS • LUIS MIGUEL •
THE LUMINEERS • M83 BAND • MAC MILLER • MACHINE GUN KELLY • MACHINE HEAD • THE MACCABEES • MAD HATTER STUDIOS • MADEON • MADLIFE • MADONNA • MAGIC! • MAJORS AND MINORS, TV SHOW • MANA • MANDY JIROUX • MARC ANTHONY • MARIAH CAREY • MARIANA'S TRENCH • MARILYN MANSON • MARINA AND THE DIAMONDS • THE MARKER • MAROON 5 • MARY J BLIGE BAND • MASTODON • MATCHBOX 20 • MATT & KIM • MATT MORRISON & BAND • MATT NATHANSON • MATT OCHOA • MAXWELL • THE MCCLAIN SISTERS • MEGADETH • MEGHAN TRAINOR • MEL B • MELANIE MARTINEZ • MELISSA ETHERIDGE • MICAPELLA • MICHAEL ANTHONY • MICHAEL BOLTON • MICHAEL FRANTI & SPEARHEAD • MICHELLE OSBOURNE • MIDNIGHT OIL • MIGUEL • MIKA • MIKE PORTNOY • MILEY CYRUS • MIKE MARLIN • MINDLESS BEHAVIOR • MIRANDA LAMBERT • MISS MAY I • MISSION TRANSMISSION • MODEST MOUSE • MODESTEP • THE MONKEES • MONSTER TRUCK • MONTGOMERY GENTRY • MOODY BLUES • MOTLEY CRUE • MY CHEMICAL ROMANCE • NAS • NEVEREST • NEON TREES • NEW EDITION • THE NEW SHINING • NICK FRADIANI • NICK JONAS • NICKELBACK • NICKI MINAJ • NICO VEGA • NICOLE SCHERZINGER • NINE INCH NAILS • NKOTB • NO DOUBT • NOAH BENARDOUT • NOEL GALLAGHER'S HIGH FLYING BIRDS • NORMAN BROWN • NOSTALGHIA • O.A.R. • OF MICE AND MEN • OLLY MURS • ONE REPUBLIC • OPERATOR PLEASE • OPETH • THE ORANGE EFFECT • OUR LAST NIGHT • OWL CITY • OZZY OSBOURNE • PALOMA FAITH • PANDORA • PAPA ROACH • PAPER TONGUES • PASSION PIT • PATRICK WOLF • PAUL BRANDT • PENNYWISE • PENTATONIX • PETER GABRIEL • PETSHOP BOYS • PHANTOGRAM • PHARRELL WILLIAMS • PHILLIP PHILLIPS • PHOENIX • PIERCE THE VEIL • P!NK • PITBULL • PIXIE LOTT BAND • THE PIXIES • POLARIS AT NOON • POP EVIL • POST MALONE • THE PRETTY RECKLESS • PRINCE BAND • PRINTZ BOARD • PROFESSOR GREEN • PUFF DIDDY • PUNCH BROTHERS • PVRIS • PUSCIFER • QUEENS OF THE STONE AGE • R. KELLY • R5 • RACHEL CROW • RAE SREMMURD • RAMMSTEIN • RANDY HOUSER • RASCALL FLATTS • RED LINE CHEMISTRY • RICI JO • RICKY MARTIN • RICO LOVE • RIHANNA • RISE AGAINST • RITA ORA • ROB THOMAS • ROBBIE WILLIAMS BAND •
ROCK OF AGES ON TOUR • RODNEY HOWARD • ROGER WATERS' THE WALL TOUR • THE ROLLING STONES • RUMMER WILLIS • RUSH • ST. VINCENT • ST. LUCIA • SALIVA • SAM HUNT • SAM SMITH • SAM WARSHAW • SAN CISCO • SANTIGOLD • THE SATURDAYS • SAVING ABEL • SCISSOR SISTERS • SCORPION • SCOTT STAPP • SEAN ALEXANDER • SEBASTIAN BACH • SEBASTIAN INGROSSO • SEETHER • SEGARRA • SEIGMEN • SELENA GOMEZ • SEVENDUST • "SGT. PEPPER LIVE" FEATURING CHEAP TRICK • SHAKIRA • SHARON AGUILAR • SHANE DUNCAN BAND • SHEILA E. • SHEILA MAJID • SHINEDOWN • SIA • SIGUR ROS • THE SILVER BULLET BAND • SILVERSUN PICKUPS • SIMMONE JONES • SIMONE BATTLE • SKIP DORSEY • SKYLAR GREY • SLASH BAND • SLAYER • SLIPKNOT • SMASHING PUMPKINS • SMOKIE • SOCIAL DISTORTION • SOIL • SOLANGE • SONATA ARCTICA • SONGA LEE • STAIND • STARSHELL • STEEL PANTHER • STEELY DAN • STEREO SHOUT OUT • STEVE AUGERI • STEVE RODRIGUEZ • STEVE VAI • STING • THE STONE ROSES • STONE SOUR • STRATOVARIUS • THE STRUTS • STRYPER • SUBLIME WITH ROME • SUEDE • SULLY ERNA BAND • SUM 41 • SYSTEM OF A DOWN • T.I. • T-PAIN • TALA • TAME IMPALA • TANK • TAYLOR BURRISE • TAYLORED • TEARS FOR FEARS • TEEL MERRICK • TEI SHI • TENACIOUS D • TERRY ILOUS OF GREAT WHITE • TESTAMENT • THEFT • THEOPHILUS LONDON • THE TEMPER TRAP • THREE DAYS GRACE • TIMBALAND • TIM MCGRAW • TIM OWENS • TIMBALAND • TINASHE • TOOL • TONIC • TONY SAVAGE • TOOL • TOTO • TRACE ADKINS • TRAIN • TRAVIS BARKER • TRAVIS TRITT • TREY SONGZ • TRILLIUM VEIN • TRISHA YEARWOOD • TRIVIUM • TWENTY ONE PILOTS • TWO DOOR CINEMA CLUB • TY DOLLA $IGN • U2 • UNION J • THE USED • VAIN • VAMPIRE WEEKEND • VAN HALEN • VANCE JOY • VINCE STAPLES • VIRUS • THE VOICE TV SHOW 2011, 2012 • VOLBEAT • WALT DISNEY WORLD • THE WANTED • THE WAR ON DRUGS • WARRANT • WE ARE THE FALLEN • THE WEEKND • WEEZER • WELL HUNGARIANS • WHITESNAKE • WIZ KHALIFA • THE WHO • WILD BEAST • WINTERSUN • THE WOMBATS • X FACTOR • X-JAPAN • YOUNG GUNS • YOUNG THE GIANT • YOUNGBLOOD HAWKE • YOUTH LAGOON • ZAC BROWN BAND • ZAYN MALIK • ZELLA DAY • ZZ WARD • AND MANY MORE...