First post reserved
The biggest news since the beats buy out by Apple is the release of the new beats solo2's!
I'm off out later to see if I can pick up a pair and get back to post my first impressions.
Anybody beats dre to it - go for it!
By the look of these beauties, they look like a mini scaled down version of the new beats Studio 2.0's - let's hope they have a similar sound to them - I'll be posting my impressions ASAP
It's 7am here in the UK at my time of writing this, so I've a 2 hour wait before stores open and maybe even longer if they are awaiting stock delivery, and I know these are already available in the US from first video below, so the race for first solo2 impressions starts - now!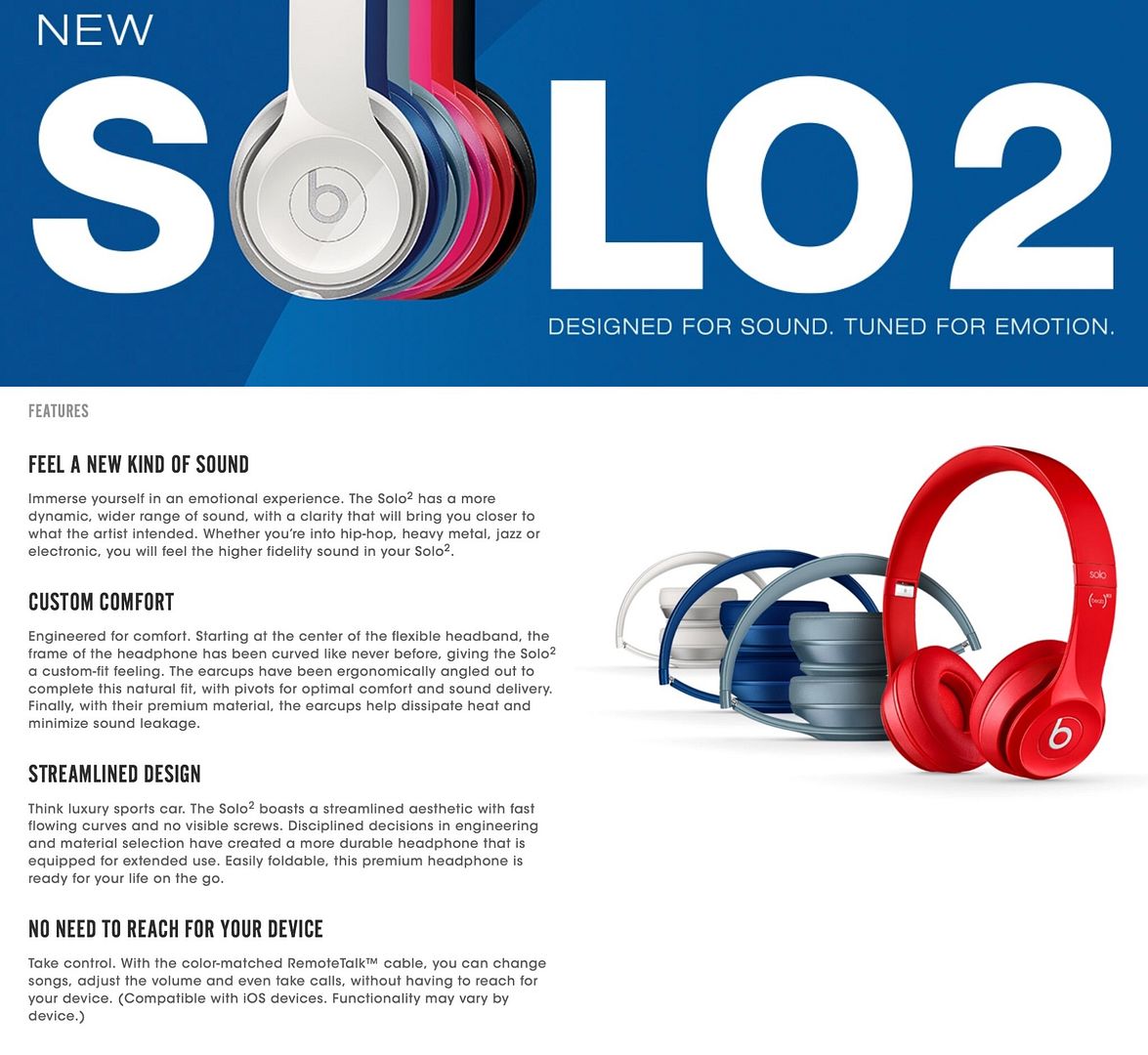 Big thanks & shout out to head-fier hifiguy528 for being the first to get his hands on the solo2's!
Mikes YT unboxing and headphone review channel is
the
best place for new beats product unboxing and reviews - check him out!
https://www.youtube.com/user/hifiguy528
side note: please do NOT engage with any abusive posts from "beats haters" - simply red flag any abusive post for moderators to respond to appropriately - many thanks!
Edited by cb3723 - 6/2/14 at 9:51am