Joined

Jun 4, 2013
Posts

187
Likes

437
Location
Some people say that D/A conversion technology hasn't changed significantly in the past 30 years, but it's a fact that steady improvements in audio components have resulted in more sophisticated sound reproduction. Take, for example, the new DAP released by Raosound Studio. Named the Oriolus DPS-L2, it's a replica of the first truly portable audio player: the Sony Walkman TPS-L2.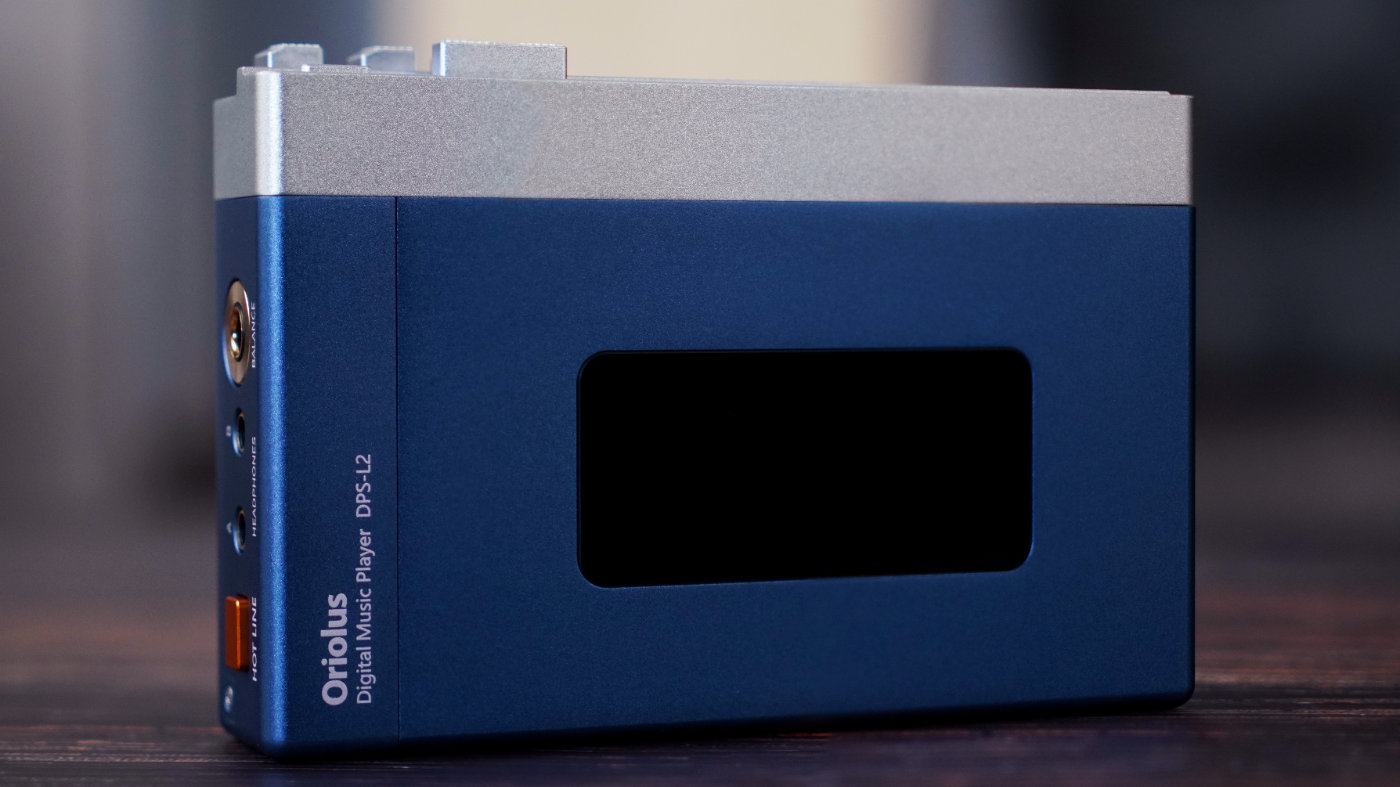 True to the original, yet even better
As can be seen from the image, the DPS-L2 is a scaled-down version of the TPS-L2, keeping the familiar mechanical design but adding modern features such as 4.4mm balanced output, USB type-C with DAC function and digital output, gain setting, Bluetooth support, and a TF/MicroSD card slot with taking up to 512GB. Building on the design of the TPS-L2, Oriolus has made it smaller and more robust. An aluminum CNC shell provides greater strength and better shielding.
Old-school operation
The DPS-L2 imitates the mechanical functions of the original, so you use it as you would a real tape cassette player. You open the "tape cover" to reveal a screen instead of a cassette tape and some extra buttons for changing settings and choosing songs. You depress the "Play" key to begin listening, and the key will remain locked down until you press "Stop", in imitation of the anti-jamming mechanism in old tape players. The stepless analog volume controller allows you to set the L and R channels to different levels, so you might need to use your fingernail to move them simultaneously for equal levels.
Advanced core inside
Unlike some manufacturers who use antique components to produce a "vintage" sound, Raodound Studio has equipped the DPS-L2 with the top-end ES9038Pro DAC, and the extremely accurate OPA1612 amp. Unfortunately, the OP amp is not swappable but the sound quality it produces makes it highly unlikely you'll ever feel the need to change.
Powerful output and more possibilities
I tested the sound quality with the Oriolus Percival, an Electrostatic + 2BA + DD hybrid IEM that can be difficult to drive. Using the 4.4mm socket with the gain set low, the Percival required a volume level of only 1.5 (10 for max). Switching to high gain, I turned the volume a bit lower and noticed only a slight change in timbre due to the increase in output voltage. Switching the cable to the 3.5mm stereo socket produced no noticeable change in volume. Even with 2 earphones, the volume didn't drop.
I also tested the DPS-L2 with the Yuin PK1 150 Ohm earbuds and needed to push the volume to a mere 4. The strong output means that it should be possible to drive many full-sized headphones.
It should be noted that if you use the 4.4mm balanced output socket, the 3.5mm stereo socket will be muted automatically.
The two 3.5mm stereo sockets allow users to share music by using two headphones, but you can also use the twin sockets to drive bi-wire earphones (like Tralucent Gen3) or 3.5x2 balanced (like Sony PHA-3).
Back to the 80s
When I think of portable devices with an "80s" retro feel, the Astell & Kern AK240 + Final Piano-forte X (Fi-DC1602-SC) pairing immediately comes to mind. It produces a retro sound that is wide, relaxing, rich, with a touch of reverb. It does, however, tend to make all music sound like an 80s analog recording. This may be a valid esthetic, but it's not the same as recording fidelity.
I decided to test the DPS-L2 with some 80s tracks to see how well it balanced retro with modern:
1. Blondie — "Maria"
2. The Police — "Every Breath You Take"
3. Desireless— "Voyage Voyage"
4. Oginome Yoko — "Dancing Hero"
These songs were, in some ways, ahead of their time, and influenced not only future music trends but also audio devices.
Retro that doesn't abandon modern
The first time I saw the DPS-L2, I imagined it would produce an "analog device" sound. Not so much a tape sounds as a vinyl LP sound, but without the surface noise, with thick sweet mids, leisurely loose bass, less harsh and mellow treble performance, and a well-rounded clear sound stage.
If that's the kind of sound you're looking for, then the DPS-L2 will meet your expectations. And if you're wondering if it performs as well as it looks, I can tell you that it truly does. It creates a leisurely, less aggressive, less tiring sound with an analog-device-like esthetic. It also handles new-wave tracks with a heavy punching beat and makes them sound as if they were coming from an 80's speaker system.
If you prefer modern sounds with a strong beat, and want your device to look "retro" but not sound "antique", the DPS-L2 will do that for you. Just set the audio output to "fast filter", and everything will change. You'll get more cracking, punching bass, more focused vocals with better extension, and a wider soundstage than with the "slow filter". This is not to say that the sound becomes "totally digital", because the delicate, well-managed details still feel as if they were coming from a huge tape device shrunk to a portable size. You can have the best of both worlds—you can enjoy your music in a sophisticated but retro style, or with a modern yet traditional flavor. That should be more than enough for most audiophiles.
Overall
While some people may feel emotional resistance to its replica design, and some audiophiles may go ecstatic about it, the DPS-L2 is a completely unique $2199 high-end portable player with antique looks and superb sound quality. Don't forget that global sales are limited to 999 units, so make up your mind fast or risk missing out.
You're welcome to check out at
shenzhenaudio.com store.
Last edited: