I am an EDC (Every Day Carry) junkie, I love to carry my tons of gear, toys, and tools with me everywhere I go.
Maxpedition is one of my favorite brands. My current EDC bag is a Maxpedition Colossus. I needed something larger (but not too much larger) than the NeatFreak I was using before. And the big limiter was I needed a bag that could carry my Fujitsu P1610 Ultraportable Tablet PC with it's extended battery.
Overall outline of the Colossus is not that much larger than the NeatFreak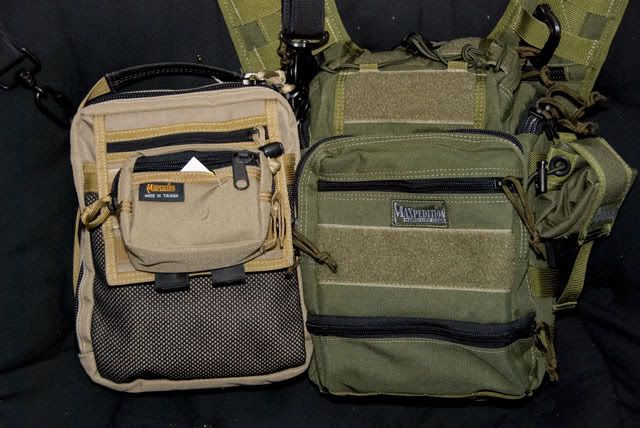 The Colossus is much deeper than the NeatFreak. I have a Mini Rolly Poly dump pouch attached to the side. It can hold a large Nalgene, or Two Water bottles side by side.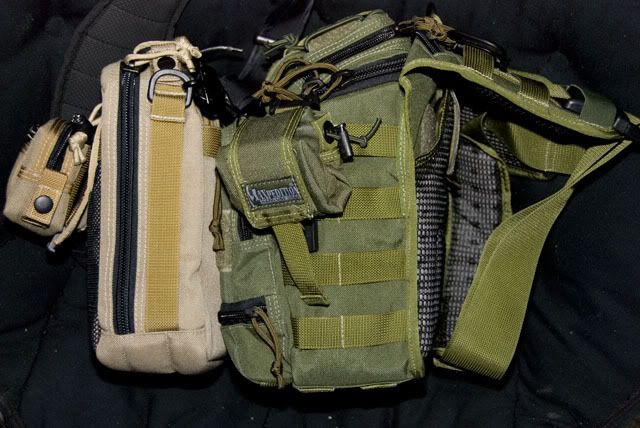 Fujitsu P1610 just barely fits in the rear pouch of the main compartment, has a nice elastic velcro strap to keep it in place.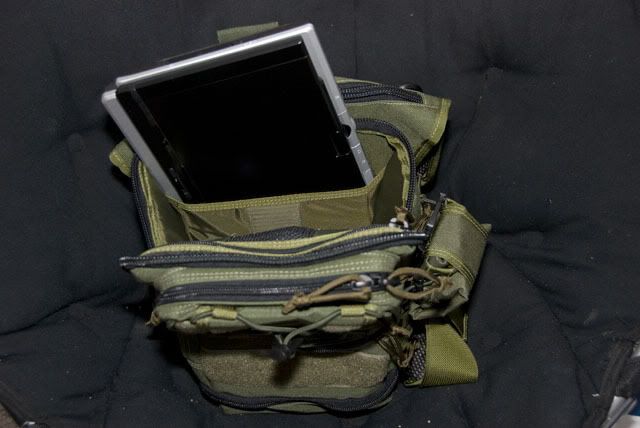 The main compartment is thickly padded on all sides. There is enough room even for my Canon HF100 HD camcorder and the DM100 Microphone. Also room for my Head-Fi gear, you can't see it, but my UE Triple.Fi's are in there, and in the mesh pocket in the lid, is my HeadAmp Pico. Basically all my precious goodies live in this padded main compartment.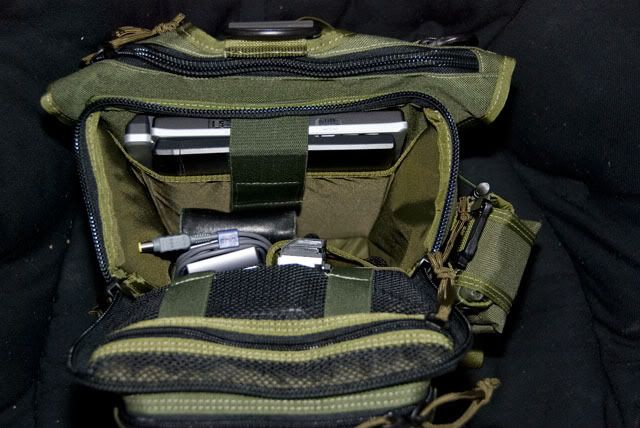 Main front pocket, not padded. My pens/stylus, USB cables, batteries and chargers go here.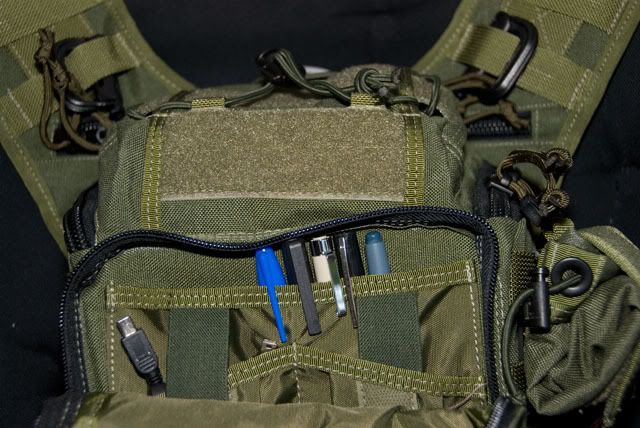 Top pocket, not padded, but thickly reinforced. My flashlights and knives live here. Pictured from the left, McLux PD-S Slate, Ritter Mini-Grip, and Boker Subclaw.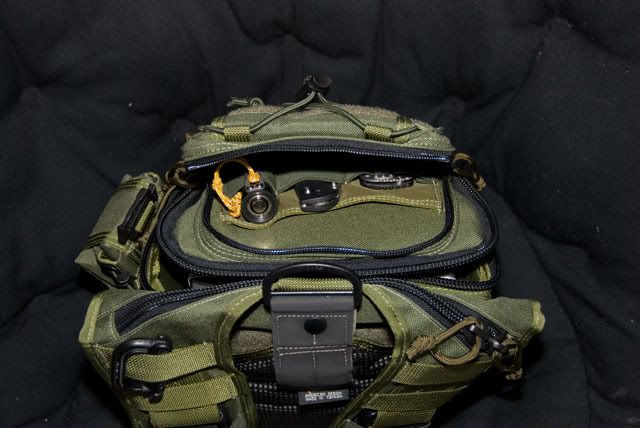 So, anyone else into Maxpedition Gear here?
-Ed