Joined

Jul 28, 2007
Posts

2,917
Likes

10
Hi,
I didnt know where to post this. I think here is best. PLease move it if it is not the right place
I was recently given a £10 HMV elecronic gift card, and a £12 one too.
After looking around in my local hmv i found out that they didnt have the best headphones the website had, the HD201's. Rather than settle for them, or the Sony crap they had, I really want a pair of headphones for lapop use, and occasional pc music and gaming use, and will be starting a thread for suggestions soon. So rather than settle for some sony crap, or the budget HD201's, i want to get the £22 these are worth, and i will have around £62 after selling my Er6i's to someone who wants to buy them. Then i can get something decent, and havnt wasted the cards.
So basically, can anyone who spends money regularly in HMV paypal me £22, and i will ship the two gift cards, worth £22 , to them in the post?
Here are some proof pictures of the cards, including the balance reciept i got printed in hmv today:
Both Cards And Balance receipts: £10 Left, £12 Right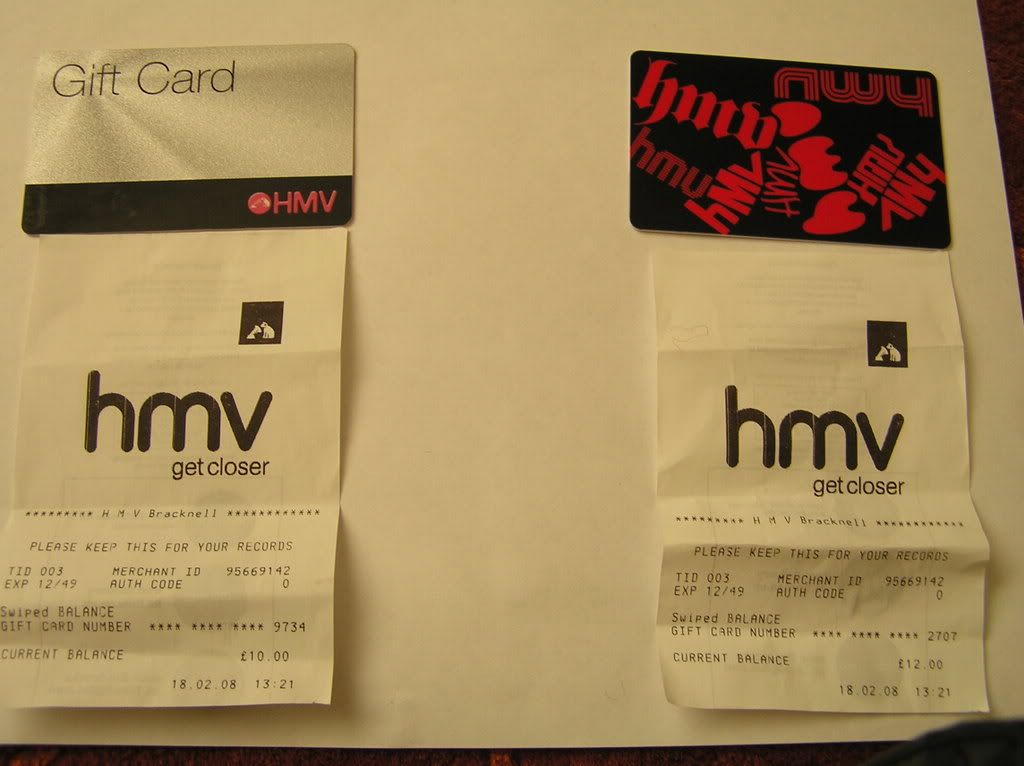 Left (Silver, £10) Card's Card Number: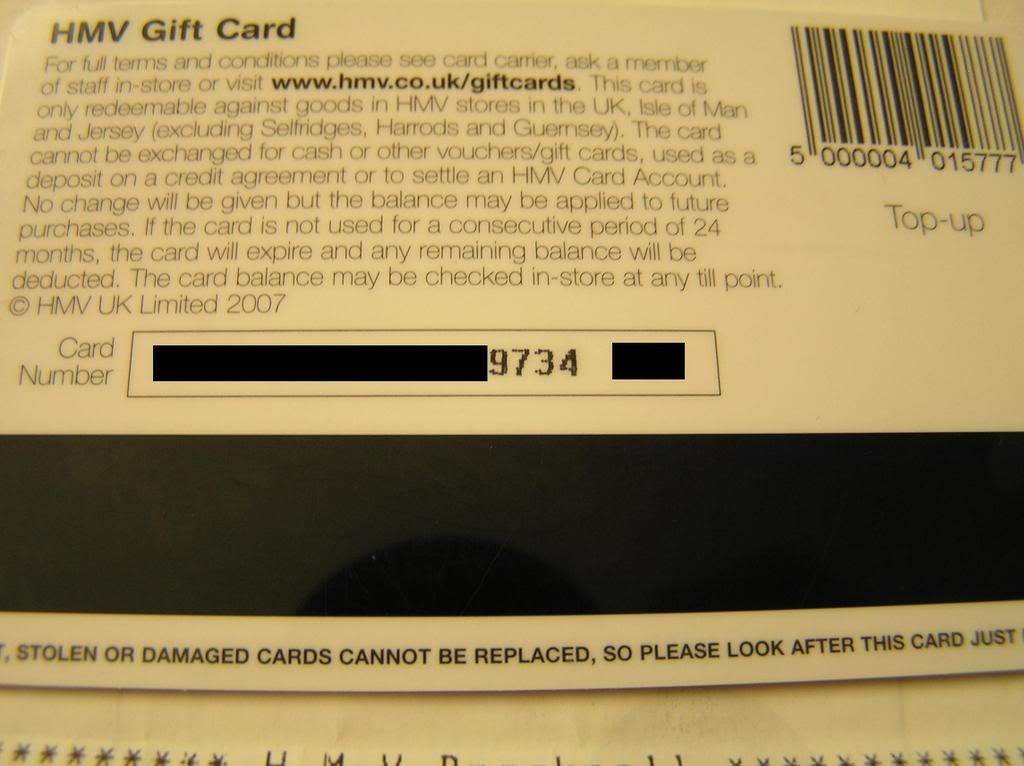 Right (Graffiti HMV, Red, £12) Card's Card Number:
Left (Silver) Card's Balance Receipt, Balance is £10:
Right (Graffiti HMV, Red) Card's Balance Receipt, Balance is £12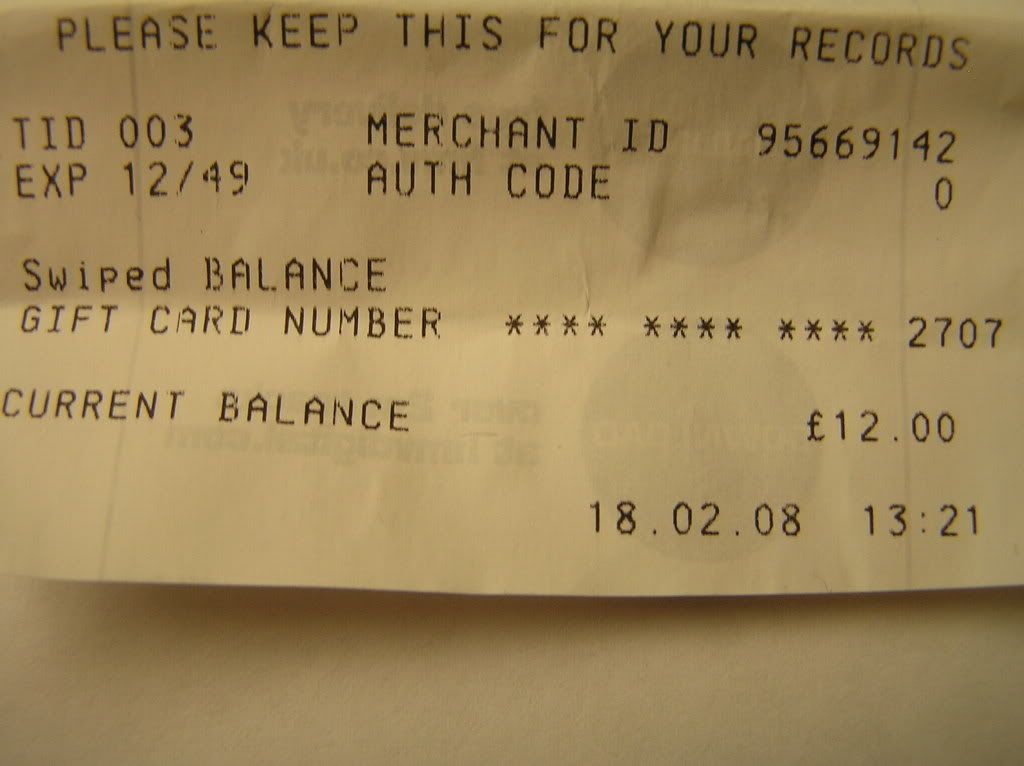 eBay Feedback: Baines93
Search for me here, i have one positive here too.
PM Me If you can "cash" these for me, Paypal me the cash, and i will send them to you.
Thanks In Advance,
Matt