Joined

Jun 8, 2015
Posts

72
Likes

215


Pros:
Great sound.
Lovely design and build.
Good fit.
Stable connection.
Decent battery life.

Cons:
No App.
No AptX support.

Whether you are still using a phone with a 3.5mm audio jack or not, you've probably considered a pair of true wireless earbuds. The market has also quickly become saturated, as you can find products priced as low as $10, or as high as $300. Could the newly released Astrotec S80 stand out from the rest?


Retail Package

Astrotec headphones always come with beautiful packaging and lots of accessories, the S80 is no exception.




The charging case and carrying pouch are neatly placed in the box.




Both items have adopted the popular Scandinavian design we have seen in many speakers from Danish brands, such as the famous Bang & Olufsen A9, and Vifa Helsinki.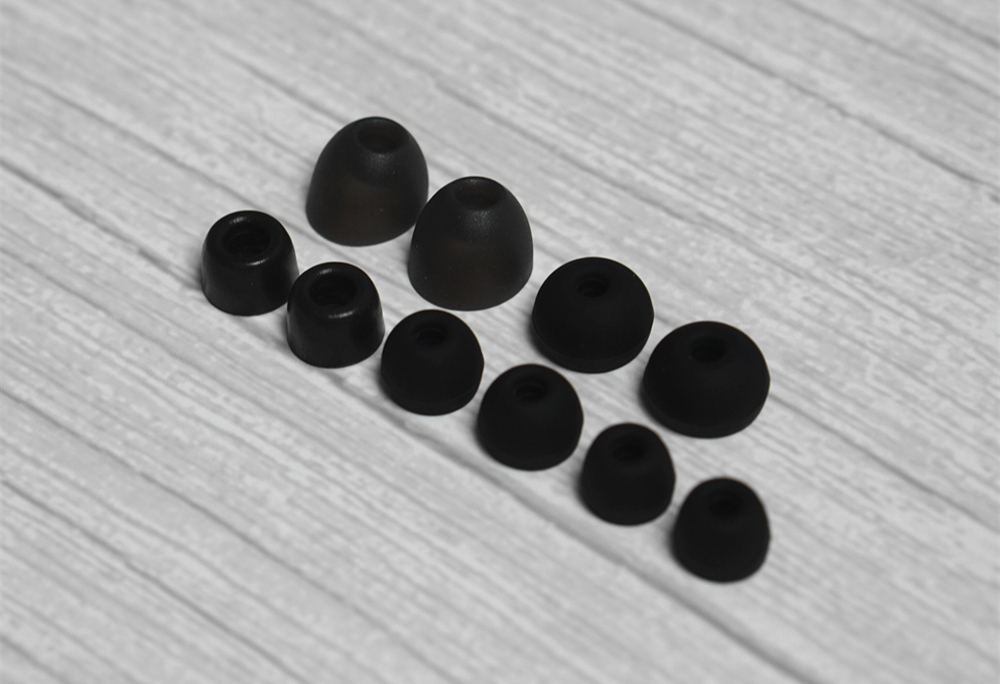 You can also find a USB type-C charging cable, as well as five pairs of extra eartips (1 pair of foam tips and 4 pair of silicone tips). In comparison, the Creative Outlier Air, which we all enjoyed a lot, came with only 1 pair of extra eartips and no carrying pouch.


Design and build

If you're unfamiliar with the form factor of true wireless earbuds, the Astrotec S80 carries on the tradition: they're completely free of wires, with just the bud part sitting in your ear. Each has its own onboard battery, and they can be charged by slotting them into an accompanying charging case.




Most of the charging case is covered in grey fabric, which sort of reminds me of the design of the more celebrated Sennheiser Momentum True Wireless. However, the cap of S80's case is made of plastic, with a highlighted metallic finish to it. The contrast of different material makes the case look even more unique.




Inside the case, there are magnets which set the earbuds in place. You just need to drop them into the right hole.




Each earbud also has a capacitive button encased in its outer shell. Depending on how many times you touch each earbud, this can be used to control many different things, from playback to answering calls, and even activating your hands-free voice assistant, be that Google Assistant or iPhones' Siri, or even the Samsung Bixby. These buttons are much better than the stiff physical buttons found on the Outlier Air, touching them while the buds are in your ears quite comfortable. However, there might be unintended activation while you are adjusting the wear of these earbuds.




The aesthetics of these S80 earbuds is not for everyone, and obviously different from the likes of the sporty JBL UA Flash, or the business-centric Jabra Elite 65T. I find the approach a little too gentle for my personal taste.




The build quality of case and earbuds is excellent, as it is with all Astrotec headphones. The earbuds are IP65 dust and water resistant, which means that you don't have to worry about sweats and rain. But if you want to personally experiment on that, be sure to let the earbuds dry off completely before placing them back in the charging case because the case itself is not water-proof.


Pairing and connection

Pairing these earbuds to your phone is extremely easy. Take the earbuds out from the charging case for the first time, the earbuds will automatically enter pairing mode. Find the "Astrotec-S80-R"(main unit) in the Bluetooth setting on your phone, and you are good to go.

The right earbud is defaulted to be the main unit, it will be automatically connected to the left earbud while the latter is taken out from the case.

Another useful feature is mono listening. It's great for those who are hard of hearing or who need to remain aware of their surroundings, such as during an outdoor run or driving. Even better, the function is automatically engaged when one earbud is placed back in the charging case.

I have experienced some level of connection strength issues with all the true wireless earbuds I tested, including the Jabra Elite 65T, Creative Outlier Air and JBL UA Flash. The S80 are the only pair that never lose connection.


Comfort and isolation

These earbuds weigh 5g each, and won't be too much of a burden for your ears. The Jabra Elite 65T still rank as the best comfortable earbuds to wear in my opinion, but these S80 buds aren't too far behind.

The S8 can give you a very tight seal as long as you've achieved the right fit. I couldn't hear my mom laughing to the reality TV shows while we were both sitting in the living room. And the noise from the treadmill was completely blocked out when I was doing exercises in the gym.


Sound

The Astrotec S80 are the world's first pair of true wireless earbuds to feature Beryllium drivers, which are normally only used in high-end in-ear monitors and could potentially propel the sound quality of true wireless earbuds to new heights. The frequency response of the S80 is 5Hz-25000Hz, which is quite impressive and handily beats that of the Creative Outlier Air (20-20000Hz) and JBL UA Flash (20-22000Hz).

The S80 delivers the kind of high-standard sound profile you won't normally get from true wireless earbuds in the same price range. There is a decent amount of bass, with lots of intricate details in it. The Creative Outlier Air has a fatter and punchier bass, and may sound more enjoyable with bass-centric tracks, but it lacks the clarity and details the S80 offers. The bass on the JBL UA Flash sounds just way too muddy and unengaging, and isn't able to compete with the low end offered by the other two.

Mids are wonderfully balanced, with detailed vocals that draw out Halsey' pounded syllables and intakes of breath between notes in the song "Him & I" with G-Eazy.

The treble on the S80 is smooth and relaxed. You won't hear the real bite of bright headphones, but the S80 doesn't seem excessively soft. Higher-end detail doesn't leap out, but it's there.

These earbuds are nuanced and insightful enough that you can easily differentiate between files of varying quality, something that isn't possible with less eloquent wireless headphones. Decent-quality tracks such as WAV and FLAC files or even hi-res files benefit from great dynamism and space; low bit-rate MP3 files often sound 'louder' but more compressed.

Although the S80 is by far one of the best-sounding true wireless earbuds we have listened to, they aren still not ultra-balanced, studio-style earphones. No true wireless earbuds are. If you can only accept audiophile-level sound quality, then you should skip this entire category.


Latency

Visuals and sound are in perfect sync while watching movies, but there is noticeable audio latency in games.


Battery Life

When it comes to standalone battery life, the S80 isn't the one of the best in true wireless earbuds available. You get 5 hours of playback on a single charge, while the Creative Outlier Air can offer you 10 hours. However, you will hardly need more than 5 hours, as it will be harmful to your hearing, and the fatigue will become unbearable for your ears. It takes one and a half hours to fully charge the case, which provides an additional 4 charge cycles, which will easily get you through an entire week.


Verdict

Priced at $89, the Astrotec S80 is of superb value, and probably the best choice of true wireless earbuds under $100. Besides the beautiful design, great build quality, it offers the kind of clear, neutral and balanced sound rarely heard in true wireless earbuds, the 25-hour battery life, while not being the industry best, should be enough for most average users. The lack of aptX and app support might be a deal-breaker for some, but it doesn't really affect the overall sound quality and usability. If you want a solid pair of earbuds, the S80 is a great choice with forgivable drawbacks.
Last edited: