They say the third time is the charm. Well, this is the third Mixcder product I have reviewed, and while good for those wishing for more bass than the MS-301 I reviewed awhile back; these might in fact be a good bet for those looking at a better bass response and Bluetooth to boot. Having reviewed the fine X5 IEM, this brings back around the review circle so-to-speak.
I want to thank @Mixcder for this gracious opportunity, as well as apologize for the lengthy delay in my review. My hope is that the company is doing well, and all they ask is for an honest review, one in which they can use to constructively build upon this product.
To be honest, the 601's were a nice surprise from Denise at Mixcder. Through the HeadFi page, several of us showed a good bit of interest in the product and signed up (
https://www.head-fi.org/threads/loo...uetooth-headphone-with-apt-x-ll.856288/page-2
). Ten lucky participants were chosen, and I felt very lucky to be included.
Obligations other than reviews shoved these to the back shelf for far too long. Collecting dust, I would look at them, and in my mind state, "Another day perhaps." I felt guilty. I felt like I was abandoning a once well-used toy. A toy, which was at one time played with quite a bit, but then cast to that shelf…you know the one…the one with the toys missing a button, or wheel, or just for newer "brighter" toys…sigh. Two things happened to rekindle my interest (OK, three…). My son took an affinity to the Mixcder MS-301's, Denise politely asked me how it was going, and strangely; I saw dust marks left from where the headphone
USED
to be…but was moved slightly. Sometimes using all four of my eyes, I do notice details…not often enough from my wife's perception…
Upon investigation, I had caught my daughter using the 601's…almost sheepishly; she asked if it was OK, she really liked the sound. I of course acquiesced to her repose, stating that since big bro liked the 301's, that the 601's were hers after I was done. As
BOTH
kids want the BT-enabled headphones
NOW
, I decided enough was enough. I owe it to the fine Mixcder people not only a fine review, but a fine story, too. If you haven't figured it out by now, I do like to weave tales into my reviews. And, this is no exception. I say this, as I listen to Los Lonely Boys on Tidal Hi-Fi, through my iPhone X. And quite a pleasant sound it is, too. That said, duty calls, as my daughter "politely" gives me the look, darn near every day…It isn't pleasant. It is like she learned that from her mother. I love her mother very much, but it scares me to be outnumbered whenst the boy returns to College…I genuinely fear that…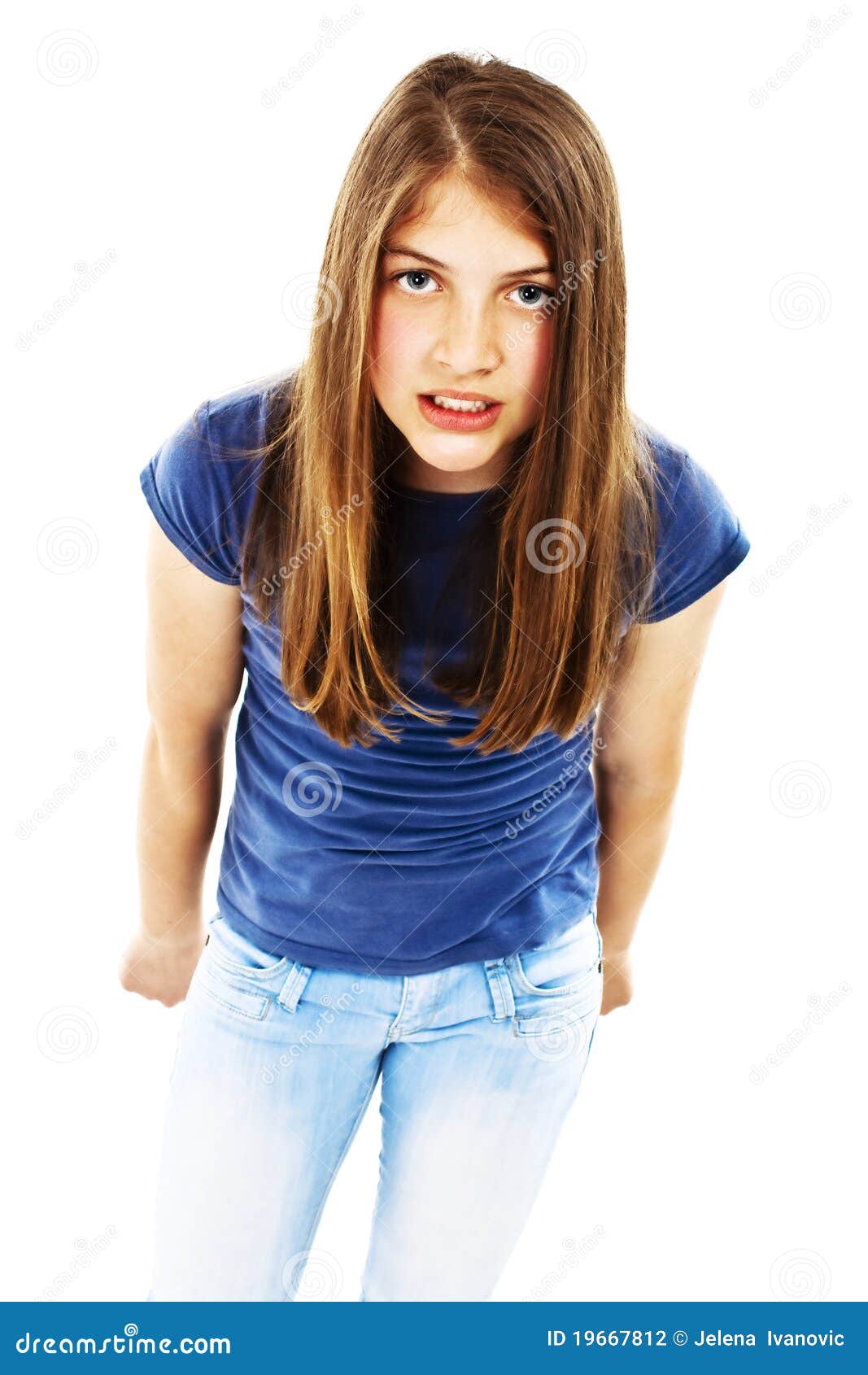 Specs from the Mixcder site:
Mixcder HD601 Specification
Mic. Spec
Microphone Unit: Φ4*1.5mm
S.P.L: -42±3dB S.P.L at 1KHz
Impedance: ≤2.2kΩ
Frequency Response: 100Hz-10,000Hz
Operating Voltage: 1-10V
Directivity: Omni-directional
Speaker Spec
Speaker Diameter: Φ 40mm
Frequency Response: 20Hz-20,000Hz
Impedance: 32Ω
THD: <3%
S.P.L: 96±3dB S.P.L at 1KHz
Bluetooth Spec
Transmission Format: SBC, apt-X, apt-X Low Latency
Bluetooth Version: BT 4.2
Support Profile: HSP, HFP, A2DP, AVRCP
Transmission Frequency: 2.402GHz-2.48GHz
Transmission Distance: 33 feet (about 10 meters)
Pairing Name: Mixcder HD601
Battery Spec
Charging Port: Micro USB 5V/1A
Standby Time: More than 1800 hours
Talking Time: About 15 hours
Playing Time: About 15 hours
Charging Time: About 2 hours
Battery Type: Built-in 360mAh rechargeable lithium battery
Environment
Operating Temperature: -10℃~ 45℃
Storage Temperature: -25℃~ 60℃
Dynamics:
Sporting the latest iteration of Bluetooth (BT), 4.2 apt-x-LL, the 601 paired easily with everything I had. Better in fact than the 301. With the 601, I rarely had to "forget" the device and reconnect. With the 301, it was quite often. I say this, and this has subsequently been rectified, so one need not worry.
Something I noticed right off the bat upon the first full cycle use, was the longevity of the battery. I could and did attain the 15 hours. And, subsequently, I achieved near-15 hours the majority of time. Factors such as source, distance to device, and other considerations did lower the time, but none of my "tests" showed less than 12 hours. Quite nice. And I can verify that the "Standby Time," was indeed LOOOONNNGGG! As stated above the unit can sit idly by on that dusty shelf, errrr while not using for greater than 75 days. That is an outstanding time, and one where I pretty much didn't worry about charging, because there always seemed to be a charge. One could easily go a full week of using the 601 for a couple of hours a day. You can also fall back upon the charging cable and still use the 601's. But, you will lose the "Bass Boost" function as others have noted.
Gear used:
iPhone X/iPhone 6+
Shanling M3s
Shanling M1
MacBook Pro
Compared to
:
Mixcder MS-301
thinksound ON-2
The vast majority of testing was done using BT, only using the cable for sound, when charging (which was rare!).
Aptandum et consummare:
Made of formed plastic, metal, rubber, and synthetic leather; there is nothing revolutionary, or extraordinary about the fit and finish. I say this in a good way. The unit does not draw attention to itself save the red highlight stripes on the driver housing and ear cup edge. This is a tasteful design, which underlies how a lack of ostentatiousness can be a good thing. Not drawing attention to oneself can be a good thing, on a commute, or again in office.
The thinksound and 301's on the other hand do their best to respectfully draw attention to themselves. Understated is a nice change in this regard and much appreciated by the Mixcder designers. I will say that the shape of the band lends itself to being more prominent than others, but this is not a bad thing. Clamp pressure is a bit above the 301, but definitely less than the ON2's. Those are almost like a vice grip after a bit.
Microphonics do come into play, when touching the 601, due to the plastic, but…just keep your hands off, and it will be fine! Adjustability of the headband is good, with me finding a comfortable position both with and sans hat. A nice addition is the marking on the band to ensure you are of equal height. Although I have found myself using different heights on some bands, this is not the case on the 601. I equate this to my "lopsided head," which my Mother stated happened from dropping me as a baby…sometimes even by accident, she tells me...(I jest, and I hope you understand that…)
What this drivel boils down to is that I could find a comfortable position, with which I could listen for a good long time. Not as long or comfortably as the 301, but I could go much longer than the ON2. Headband padding is sufficient enough for long listens, too. And a big step up from others I have, or have auditioned (nameless here to protect the less than innocent). Controls were easy to use, and not the least bit confusing to this old dodder, a definite plus. Pushing the power button 2x, while on BT activated the Bass Boost, giving slightly "more" rumble to the mid-bass region. And while it gave (me) a more powerful punch, on some songs I noticed a definite loss of clarity. As @wiljen noted, Bass+, and Bass+++. I would concur. A somewhat congested sound resulted from complicated songs, due to the rumble. This did not happen but a couple of times, and when bass boost was off it did not happen to my ears. And I might add, probably not discernable when on a commute. This is a definite warm sounding headphone made more so, with bass boost.
The one fault I think Mixcder made with the construction of the 601 is not making them completely portable and foldable. One must be careful if you take them along for the ride (and not be listening…), as they are a full size headphone and take up that space in one's backpack or briefcase. The plastic/metal construction does lend itself to abuse of said packs, but a better solution would have been a more foldable design. Overall, not bad and better than many at this price point, but behind more "refined" headphones, too.
A nice touch on the power/volume button side (right) is a light, which shows at what level BT is connected. From blue (powered on and in SBC), to red (a purple) for aptX, to green (aqua) denoting aptx LL. Thanks to @turbobb for noticing this. I was able to verify the slight change in colors as a result. Low Latency is the latest iteration of BT (as well as the 4.2 system), and it works quite well. I was unable to discern a delay in YouTube videos watched from my X. Not that I probably would have otherwise, but good to note regardless.
Altius aldite:
Upon reacquainting myself with the HD601, some things had not changed. The bass was still very prominent in the scene, as was an intimate sound stage. As a result, separation of instruments suffered, as each fought for space in the sound signature. Mind you, this is critical based upon the very good setting of the MS-301's. The two are tuned VERY differently. I find that the bass, while overly present and forward, do provide the necessary cover for noisy situations. And, based upon the looks "my" girls give me, that is indeed comforting. But compared to the 301's, that slight airiness is definitely missing. The two are most definitely oriented for differing purposes and types of people.
I found myself quite enjoying the 301 again when compared. But, that lack of bass coming from the 601 did take time to get used to again. Where the 601 shines is in that isolating sound, with a good decent bass rumble. If you desire that in your sound, one would be silly not to consider this for your commute, or office setting. I do find the isolation better on the 601, as a result of the pads, and that bass. I confirmed this from the outside, too as I had each child-unit don a pair (the respective ones they will "inherit/steal" from me) and listen. The 601 had the leg up on isolating from the outside, too as it was near silent to my old ears. Call it a "near-bass-lovers" dream commuter pair, for an extremely reasonable price.
Bass
can be defined as VERY present. This is for bass lovers, and I do believe those who favor large amounts of bass would like this sound. Think of being in a smaller room (soundstage), but having a 15" subwoofer going. Then when you tap into the bass boost, you effectively add a second 15" sub. It can be disconcerting, but a nice change from those headphones, which have what we will call "polite" bass, especially those who promote themselves as having bass…Ummm, no you don't when compared to the 601. The thinksound ON-2 does have better bass to me, and more controlled, too. Defining them selves as a bass headphone, the ON2 has better expressed and precise bass than the 601. But for a headphone, which is well less than ½ the price, the 601 accords itself well. And as a nice compliment to its cousin the 301, which I would call that "polite" bass, but in a good way; not as described above.
As a result of the bass push, the
mids
do suffer. Vocals are pushed to the back, and can get lost in the shuffle. Turning off the bass boost helps, but this is not what you would purchase for a vocal-oriented headphone. That said, EQing the bass push down, did help solve this a bit, and male vocals became pretty decent. But, what is the point of taming the bass, if that is the critters intent? Mids were presented clean and clearly, and helped with separation and instrumentation. While behind the 301, the mids do help pull the aforementioned into a good acceptable range.
Treble
as expected paid the price for the bass/mid "agreement." Rolled off (even to my old ears), this is where the 301's shine well ahead. While not meant to be a treble-lovers dream, the 301 is quite good at presenting the highs, especially when one considers that you are listening to a BT phone. And yes, technology has made this to where BT headphones are no longer the butt of jokes. To the point where I considered betting the excellent BT Focal Listen recently. I didn't, but considered it deep into the decision. And, I would respectfully add, that it is because "budget" companies such as Mixcder have embraced BT, pushing the latest versions that we have to thank. I am glad, and can see several excellent examples since the release of the 601/301.
Soundstage
does suffer as a result of being closed-back, which is a shame. I was hoping for a more open airy sound, but pretty much knew better going in…That said, this can be an advantage for those wanting a more personal listening environment. Sometimes, we just want to be left alone, and here the 601 does provide us that avenue.
Separation
suffers as a result of this small soundstage, and some music can be hard to discern and isolate as a result. But, we are talking about a budget BT headphone, which caters to bass loving people. Instrumentation is not the forte of the 601, either. But again…see the comment two sentences ago…
Sana consummavi:
Throughout this review, I have been drawn into the negativity of the 601. And, I do apologize. That is not my intent, nor conclusion. I think a good part of that stems from how the bar was set from the MS-301. An extremely competent 4.2 BT headphone with a very good overall sound signature. One I could and would gladly listen to for a good long time. Eminently comfortable to wear and listen to, the 301 set a high standard for Mixcder, on the heels of the well-received x5 IEM to boot. When a company has many hits in a row, there is bound to be a miss. And based upon that last statement, one could rightfully conclude I will say the 601 are a miss. Well, guess what, I won't.
When a company has hits (in a row as mentioned), this can embolden said company to try different things. Some even out of their comfort zone, or to fill a niche in which they did not have an offering. Think of where we would be if Mazda did not continue the convertible in the form of the excellent Miata (MX-5), in 1990. While I do believe we would still have an affordable convertible; Mazda single-handedly kept the passion for small affordable convertibles alive. Plus ours was EXCEEDINGLY more reliable than my old Triumph Spitfire. The Miata was and is back to being a fabulous example of that passion, when a company sets their site on something, which might go missing.
I liken this to what Mixcder has done with the 601. They have stepped into a realm, where they saw fit to compliment the offerings they already had. Maybe not on Mazda-level, but the connection reverberates the same, especially with bass boost on…and largely they did succeed. Turning on bass boost, then playing your favorite old rock-n-roll song, or bass heavy genre can indeed make you relish that time in the small room. And getting at their roots, Mixcder has developed a quite competent bass BT headphone. One, I did enjoy and do appreciate.
I thank Mixcder for this tremendous honor, and do again apologize for the delay. Plus, my kids will be happy to steal, errr…"inherit" both Mixcdr's. In fact, they are waiting like vultures above me right now…aaaaahhhhh, gufpobnlef! Wait, I'm not done!.....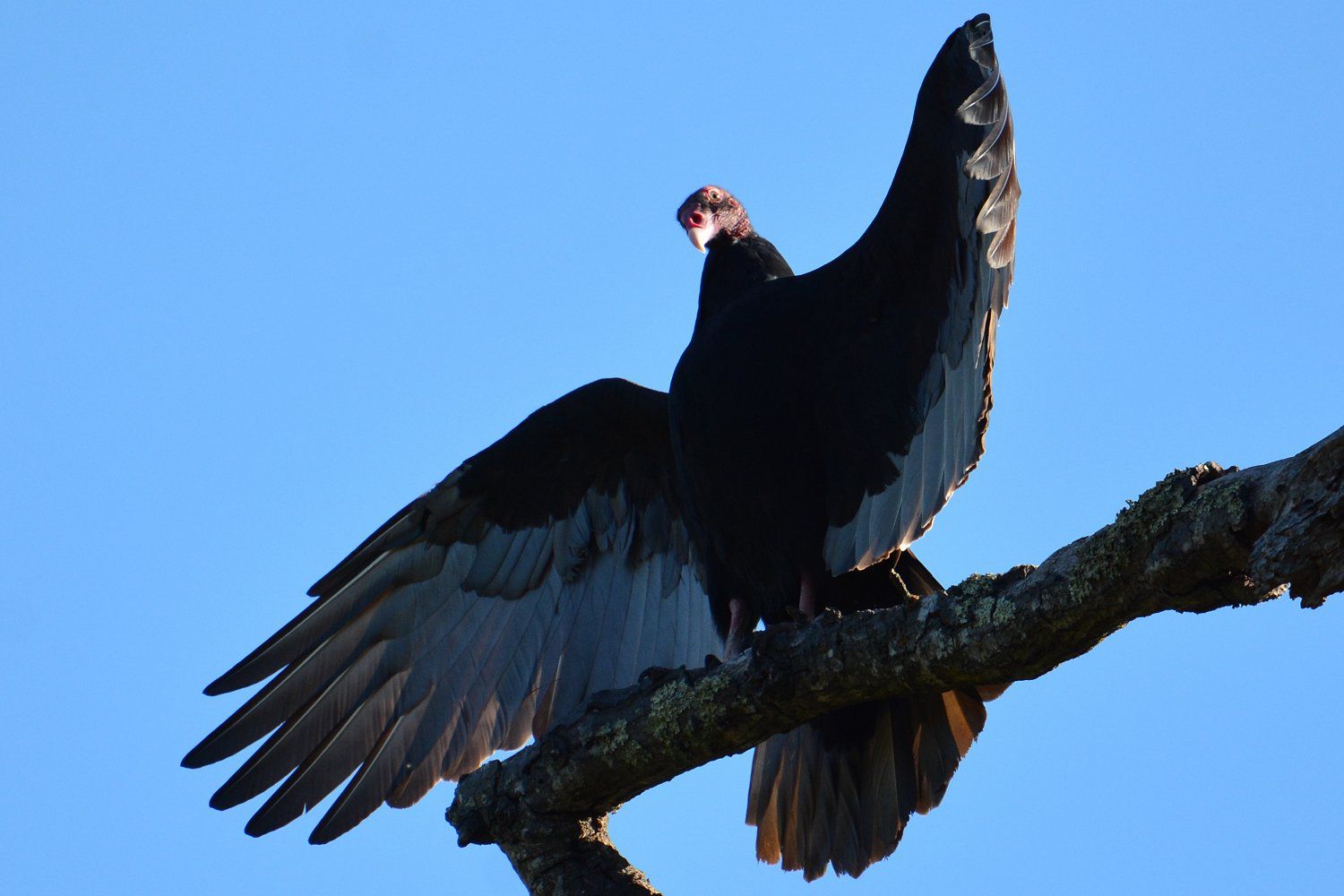 And in that Mixcder has succeeded