Cerberus 3 Review
A CIEM worthy of the stars...
Cerberus III
I asked Jack to make it look like stars against a backdrop of a dark-purple night-sky. He absolutely 
nailed
 the look!
Unboxing
They arrived in a very well-made, slick-looking box with raised print, magnetic clasps, silk-like pull-strap to open, and all.
Opening the box, we're greeted with a soft and large microfiber Empire Ears dust bag. It has a very nice-looking silvery logo on the front.      
Moving the pouch to the side, we see the hard-shell case. Jack will engrave your name on the case for you! I thought that was a really nice personal touch. I asked for a small logo to be placed in the middle of my name, and even though that's exceeding the bounds of what they normally do for case engravings, Jack did it! It looks 
really
 slick in person.  
Ahh. What we've been waiting for. The 
excellently
 crafted Cerberus IIIs on the left (more on this later), a microfiber wipe-down cloth on the top right, and a smaller carrying pouch on the bottom right, which I use often. Both also have the same beautiful, classy Empire Ears logo.    
I also ordered a BTG-Audio Starlight cable (4-strand, $125). They also offer more cables on their 
Accessories page
.    
Build Quality
One word here: Breathtaking.
There is some 
seriously incredible
 magic going on at Empire Ears. Not a single bubble, 
absolutely mind-bogglingly stunning shells
, and they leave me 
speechless
. Pause for a moment and take a look at the 
incredible 
shell design on these. These are as much works of art as they are amazing CIEMs, and Jack 
really
 brought everything I wanted to life. Pictures really don't do these justice, the reflection of the specks in the shell looks 
much
 nicer in person, like twinkling starlight, but a picture will have to suffice...  
Hand-down the most beautiful shells I have ever seen.
Shells that look this good can't be legal.
Aesthetic Options
Empire Ears offer a 
ton
 of aesthetic customization options. What went into my build was:
Dark-purple transparent shells, with
Silver glitter interspersed throughout as to look like stars
Sky-blue ear inserts
And that's all. But they offer a lot more, including
Metallic shells that look mesmerizing
Vector art and images on the faceplate
A lot more
You won't find cooler choices and better options from 
anyone
 in the industry. The personal level of customer service and vast options offered mean that there's really no going wrong, and if you want great looking CIEMs, look no further.  
Really, I could go on about this for 
days
, but you probably want to hear what these sound like.  
Sound
The Cerberus-IIIs are triple driver (high, mid, low), triple-bore, 3-way (two crossover) CIEM. Both universal and customs are offered, at the same price-point.
They offer a fun, musical sound signature. First, though, I'll talk about the sensitivity options offered -  
Sensitivity Options
Empire Ears offers both high and low-sensitivity options for their lineup. I've tried both for the Cerberus III for some time.  
High-sensitivity
versions are, well, exceptionally sensitive, and will offer the best sound - however, unless you have a good (by Head-Fi standards) DAC, expect hissing.  
Low-sensitivity
versions are what I would recommend to most Head-Fi'ers who listen on their phones or have low to mid-end DACs. You'll have to crank up the volume a bit more, but they'll actually sound better with your equipment, because the upper frequencies won't be veiled by hissing.  
In my period of using the Cerberus III, I experienced hissing in the higher-sensitivity model. Jack was kind enough to re-make them for me in the image of the lower-sensitivity model that he had tuned to get the best sensitivity/hiss ratio for less capable DACs. However, if you want to go the higher-sensitivity route, some options have been suggested:
The UE Buffer Jack ($10), to decrease sensitivity and therefor hiss (I haven't gotten around to trying these, as I experience no hiss with the lower-sensitivity ones) (explanation)
A better DAC. Some time ago @Shotgunshane suggested to me the Leckerton UHS-6S mk2, CypherLabs Picollo, or (used, due to price) Headamp Pico Slim. Of course, this would be the more expensive route.
Again, I experience no hiss listening to these through my Galaxy S6 with a best-in-class (for smartphones) Wolfson DAC. Regardless, I carry around an Audioquest Dragonfly 1.2 for when I'm at my computer.    
Bass
Let me be clear - these don't "belt out" bass. No, these rendition 
carefully
 controlled, 
elegantly
 layered, 
phenomenally 
textured, full-bodied, tight, and 
controlled
 bass. They roll off at around 30 Hz. The bass is visceral - you can feel it, you feel like you're right there with the bass. This is, hands down, the best bass I have 
ever
 heard. You can feel the vibrations of lower guitar strings, jam with synths, rock to the beat of drums - whatever you want. Yet at the same time, they don't veil the highs or mids! The bass gives me goosebumps, sometimes, at how 
well
-
done
 it is!
Man, that sub-bass. I can't get enough of it!  
Mids
Mids are detailed, clear, but dynamic, and slightly forward - they are really well-done, and one of the best parts of the Cerberus. Acoustics truly come to life, vocals sound beautiful... The mids sound very natural. While the mids are slightly forward, the highs and bass are 
very clear
 and audible - not veiled in like many other mid-forward IEMs.  
Highs
Highs are incredible! They are crisp and clear, they reproduce everything I want them to with flying colors. Whether it be cymbals, water, rain, whatever - it's all really brought to life with the Cerberus. Everything sounds extremely realistic, while being easy on the ears. Undoubtedly one of my favorite parts of the Cerberus.  
Other
Imaging is great with these. The soundstage is great, and these suffer no problem with imaging/location of sound. I can easily tell "where" instruments are playing. The signature is musical, but not really tiring, and it's really fun to listen to. It meshes with the music I listen to rather well, for me.
I asked Jack for more isolation
 and thus these isolate a great deal. You can hear some ambient noise when nothing is playing, but when music is playing, you're pretty much completely isolated (tried and tested in a 6-hour plane flight!). Due to the nature of acrylic, higher pitched sounds will still manage to get through sometimes (eg. crinkling of a bag of chips) but these isolate an impressive amount!  
Songs
I'll go over some of my favorites. I haven't checked the Youtube links for quality/accuracy yet at the time of posting, since I'm listening through Spotify (Premium, all songs at 320 kbps). I'm writing my descriptions as I listen to the songs over.      
Part 3 'Standing in Silence' - Rhian Sheehan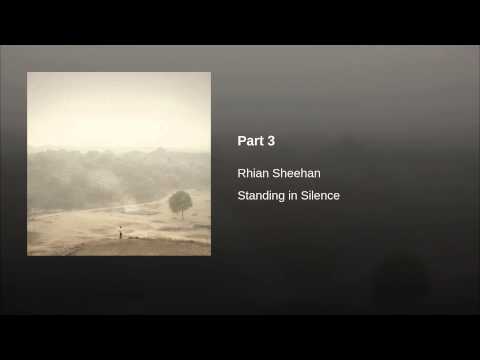 The creaking at the very beginning sounds absurdly realistic. The strings come on, and you can very clearly hear the aged, toybox-quality as higher frequencies fade in and out to create sort of a "rewind" effect. All of this is done excellently, leaving me in 
awe
 of how well the Cerberus can reproduce detail, down to the very 
feeling
 of the pluck of every individual string.
And then the bass kicks in - and 
man
, does it sound 
beautiful
. It's really well-textured, it sounds 
phenomenal
. It adds so much to the song, you can 
feel
 the very controlled reverb. And the mids after that, combined with the tinkling of the bells, with the bells - you can 
easily
 tell every instrument apart. It's a veritable symphony, and you're smack-dab in the middle, experiencing everything with joy.
At 2:05, I just give up describing this. Everything comes together 
so well
. I've listened to this song 
hundreds
 of times and it elates me how well the Cerberus can reproduce the finest details while adding, somehow, to the 
meaning
 of the song. It must be the superbly textured bass, or the excellently-renditioned mids, or even the wonderfully sparkling and crisp, 
twinkling
 highs.
That was awesome.      
As The Crow Flies - Timothy Vajda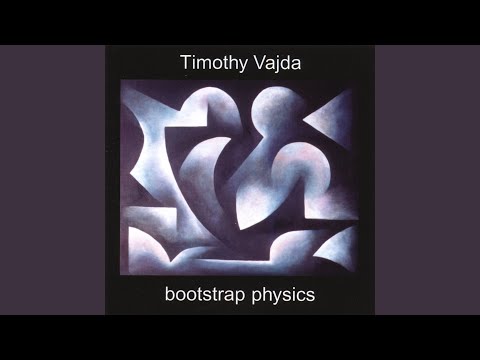 The song starts out with strings. Eventually, the song combines high and low strings with varying positioning to throw the audience off-balance, and man, the Cerberus reproduces this perfectly. The disorienting nature of the song near the beginning is done superbly, with the left and right earpieces of the Cerberus doing their job in letting the song throw me off balance. This was really impressive. Absolutely excellent reproduction by the Cerberus. I can make out the individual vibrations and scratches of the bow against the strings with ease.
And then the lower strings kick in as the song takes on a dark and ominous tone - and by god, the Cerberus reproduces these strings with incredible realism. I can almost 
feel
 the strings being played, the bass of every instrument is reproduced with incredible precision and texture. It sent shivers down my spine - this was a dark, ominous, 
dangerous
 song and the Cerberus reproduces it excellently.
The song is composed entirely of strings, and I feel this was a strong test of how well the Cerberus can separate instruments - and I can say that I could very easily distinguish each and every instrument in this song.      
Entropy - Nigel Stanford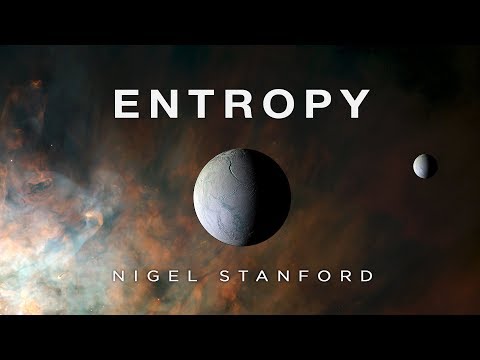 More of a rock/post-rock style song than the others. This song begins with guitar strings being muffled as they are plucked, and the Cerberus catches that excellently - I could immediately make out that there was a hand on the guitar strings and how they were being plucked. The cymbals kick in, and they are lovely, excellently detailed. I love the mids as reproduced by the Cerberus - it all sounds 
extremely
 realistic! From the weight of the guitar strings to the hit of the drum, the bass kicks in when it's needed, tight, textured, and controlled. Everything from acoustic to synths to bass was reproduced excellently.  
More songs to come
, but the general gist is that these sound very realistic but full-bodied - you can easily feel the weight or significance behind any instrument, and nothing feels fatiguing or overbearing. I listen to instrumental music, mostly, and I'm 
extremely
 pleased with how these turned out! It feels like every instrument is more 
meaningful
, I can hear detail, texture, intent behind the instruments. It's an incredible feeling.  
Customer Service
Turnaround was 2 weeks.
 That's 
amazing
 for a CIEM of this grade and quality!
Jack is a 
seriously awesome person.
 The level of customer service I've seen from Empire Ears is 
unparalleled
. Just as an example, I asked Jack a bit too late if it would be possible for a vector art logo on the faceplate - it probably wouldn't be, as the clear coat was on, but Jack went ahead 
anyways
 and experimented on spare shells just to see if it was possible! The customer service offered is 
amazing
. There's constant e-mail support, and Jack was extremely helpful on the phone. He kept up with my 35+ long e-mail chain of questions upon questions with quick and informative replies. It was really awesome. Again, I can't really do Empire Ears the service they deserve with this block of text, but 
damn
 that's some incredible customer service.   
Conclusions
I don't think it would be 
possible
 to be more satisfied. I can't really call this a "purchase", since it was much more than that - it was an 
experience
, an incredible experience. Calling it a mere "purchase" feels like it would devalue all of the hard work that Jack and Empire have put into the Cerberus and their new lineup. Would I recommend Empire and/or the Cerberus to anyone else? 
Do I even need to 
answer
 that question
? I'm 
thrilled
 with Empire Ears and the Cerberus-III!