Vintage Frequency Response: 20-20,000 Hz 3" dynamic drivers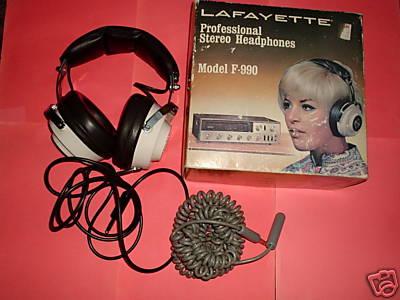 Lafayette F-990 Headphones
Over-Ear item created by Trance88, May 12, 2011
Average User Rating:

3.5

/

5

,
Recent User Reviews
"BIG Old Headphones"

Pros - Huge soundstage, great bass.

Cons - Heavy, colored midrange.

I bought these headphones on ebay back in 2008. These are the biggest headphones I've ever seen. I love the huge soundstage these headphones are capable of producing. The bass is awesome as well. It's like a pair of subwoofers strapped to your skull! Overall, I do like the sound of these headphones although they have a pretty annoying peak around 2kHz, but they smooth out with a little bit of EQ. If you're into vintage headphones, this would be a cool pair to own.

User Comments
To view comments, simply sign up and become a member!