my door rang at 7:15 this morning. it was so early (for the weekend that is) i thought i was dreaming. it rang again. i got up, tried to talk through the intercom, which didn't work, and then buzzed the person in. i waited by the door staring intently through the peephole. i wasn't really expecting anything. who could this person be (an assassin). a man strode down the hallway toward my apartment door. he was carrying a package. i opened the door and he said "David Cohen." i say "yes" and he gave me a clipboard and told me to "sign here."
the package was delivered by EMS. it was from China. Maybe something for my pet panda. i start to open it. wait. better get the camera first, just in case.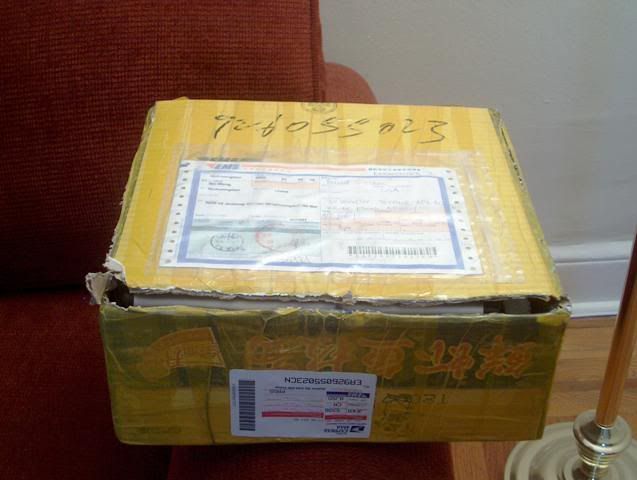 slowly opens. what could this be.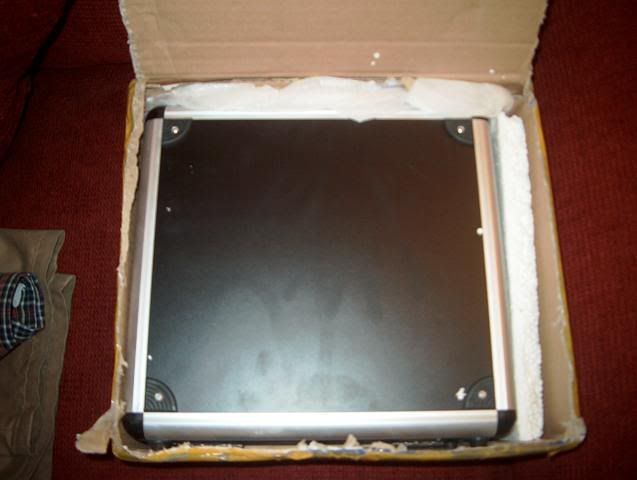 a nice looking case with locks and keys.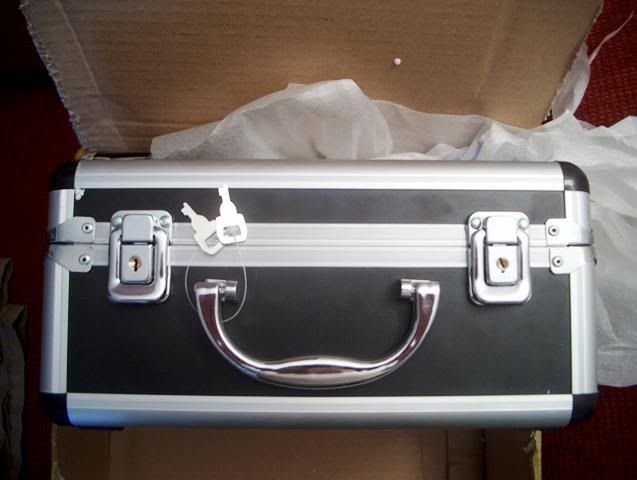 maybe a clue on the other side.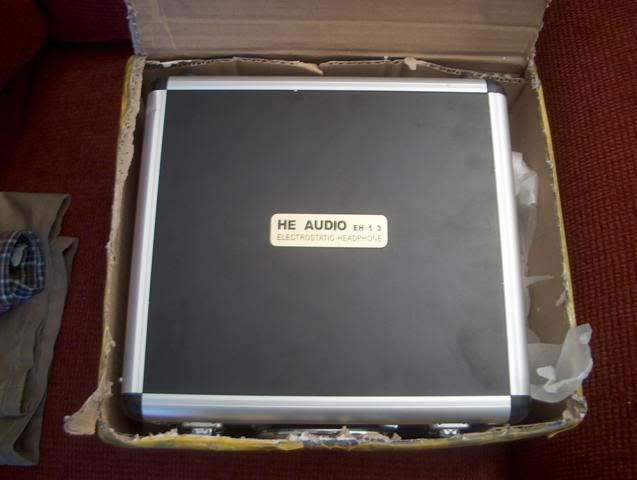 He Audio EH-1.3 Electrostatic Headphone. this must be why $1000+ left my bank account a few months ago. it all comes back to me. let's get a close up of the nice shiny label.
and open it up.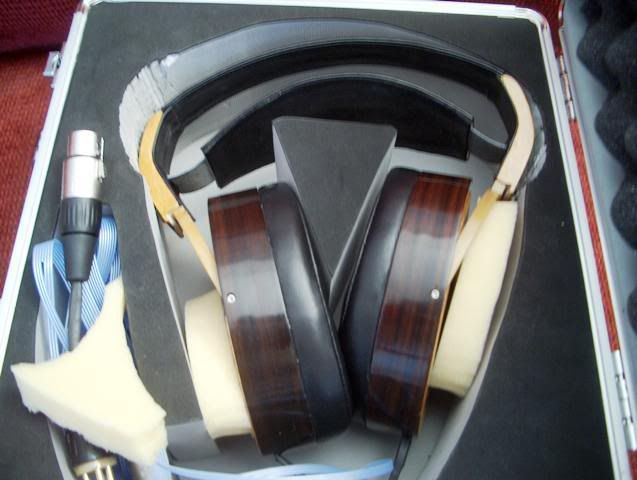 remove the foam.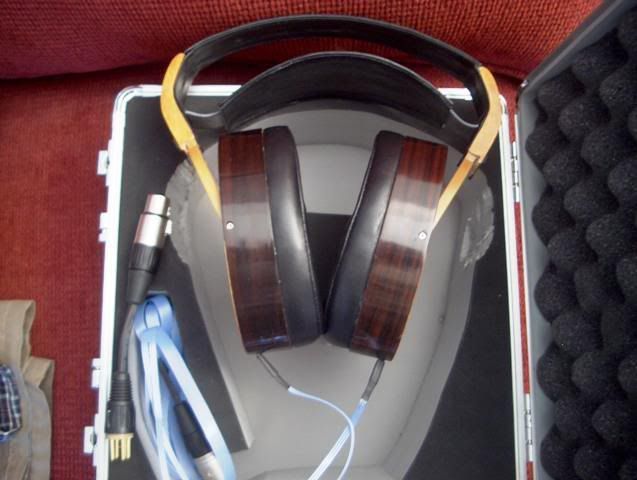 left side.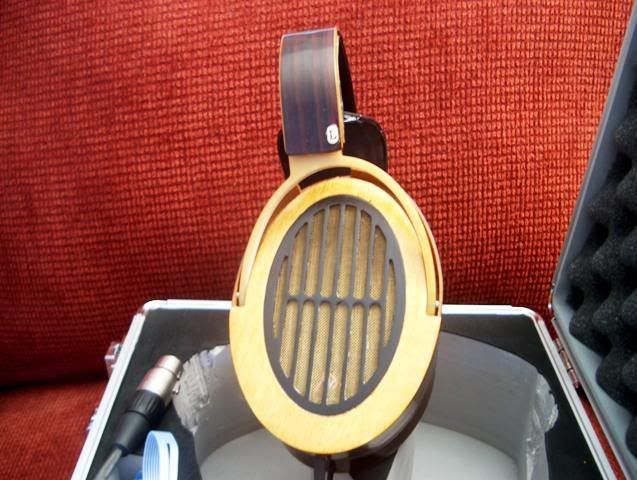 right side.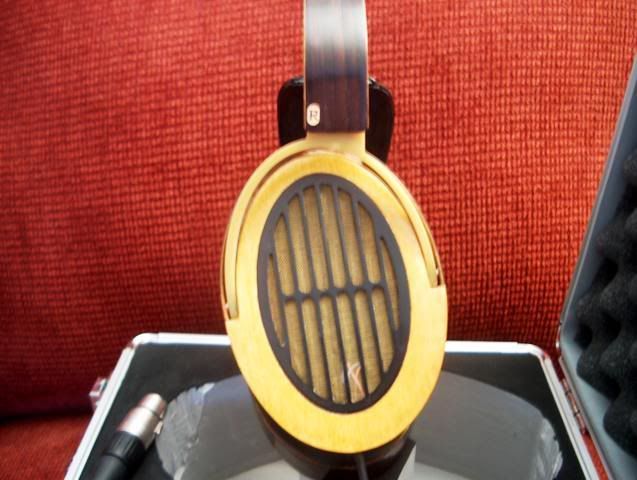 top.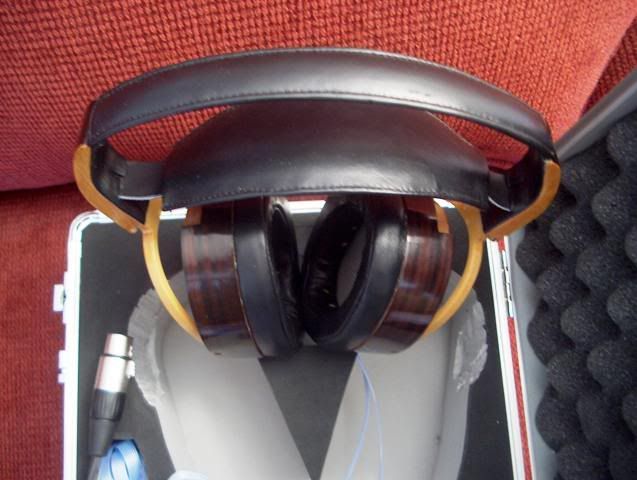 front.
it's super light and seems fragile - especially the ribbon cable. need to be careful. does it work. i hook it up to my He Audio solid state elctrostatic amp. sound comes out of it. good. i was worried. now to listen. early impressions to follow sometime this weekend.