Future Sonics Ear Monitors with 13mm MG6pro Dynamic Drivers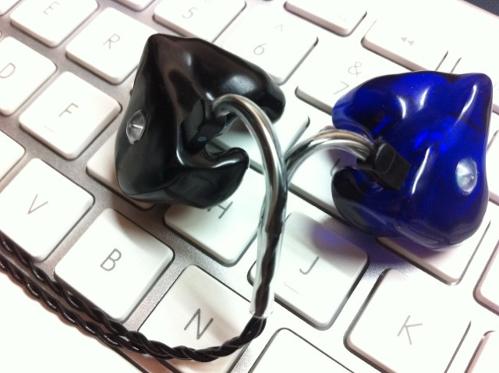 Future Sonics Ear Monitors with 13mm MG6pro Dynamic Drivers
Custom item created by Kunlun, Jan 22, 2011
Average User Rating:

4.1

/

5

,
Recent User Reviews
"Sadly dissappinting and tragically flawed"

Cons - 3k-4k boost is harsh, echoey and fatiguing; bloated bass

Future Sonics MG6Pro
 

 
 
Foreword:
 
If you've read any of my previous reviews or impressions, you know I've been a fan of dynamic drivers for a long time.  In general, I find them to be more textured in the low end and overall portray a more natural or realistic sound for most instruments.  As of recently I've rediscovered a love for the separation, layering and intimacy many great balanced armature designs bring to the table.  Some have believed that hybrid designs could possibly bring out the best of both worlds.  I guess you could say that I'm a believer too, as I am quite fond of the UM Merlin and its musical and engaging presentation; but for anyone that's a fan of dynamic drivers, that means you've ultimately had your eyes on the Future Sonics MG6Pro – with its 13mm driver and heritage from the Atrios line, known for its unmatched sub bass performance.
 
Background:
 
I've been considering and ultimately planning to purchase the MG6Pro for many months.  It just so happens I stumbled into a UM group buy that eventually led to a UM Global Promo event, that ended up postponing my plans for the MG6Pro but back in mid February, I decided to take the plunge on what I hoped was the dynamic driver end game.
 
I decided to have my impressions taken with the same audiologist that did them from my Merlin purchase, since those turned out so well on the first try.  Turnaround time from Future Sonics receiving them to shipping them back to me was a little over 3 weeks.  Turns out they had a very large order for the singing competition, American Idol, which was placed around the same time.
 
The Carousel:
 
Upon receiving them, the first thing I noticed was the classic fit issue.  They were too small in areas and easily lost seal.  I noticed that I was also experiencing a lot of harshness and an echo effect that made them very fatiguing to listen too.  I immediately contacted Future Sonics customer service, which were very friendly and professional.  They ask me to send them some pictures of CIEM's in the ears to determine if a refit or complete rebuild would be necessary.  Unfortunately a complete rebuild ended up being necessary, so I had to return to my audiologist for additional impressions.
 
Since this time, I have learned several things regarding impressions, molds, and the CIEM final product.  The first is that the customer plays a large part in the quality of the impressions.  For instance, did you clinch your jaws or where you relaxed?  Did you look down or look up too much?  Did you schedule them when you were sick or dealing with allergies?  Secondly it is also important that your audiologist follow the manufacturer's directions in making the impressions.  Did they use a bite block? Do they have experience with musician's monitor impressions?  They are made slightly differently from hearing aid impressions, as they require a tighter fit and closer tolerances.  And lastly the manufacturer can indeed make mistakes along the way, as confirmed from other members of this trade, from trimming the impressions, to the shaping and sanding stages and lastly when polishing the final product.
 
After sending in new impressions, along with the CIEM's themselves, Future Sonics also graciously allowed me to change the color from purple to smoke.  I'm guess I'm just not much of a flashy person when it comes to accessories.  I received the rebuilt set in early April.  Unfortunately I needed to send them back again, due to the nozzle portion of the right ear causing some discomfort and well as both faceplates sticking out from the ear too much.  I received a great fitting pair of MG6Pros in late April but unfortunately the issue of the harshness and echo effect, from the beginning, was still there.
 
The harshness and echo effect I was hearing seemed to be coming from the 2k and 3.5k ~4k areas.  It was explained to me that Future Sonics has some peaks in the frequency response there to help balance the overall sound presentation out with the bass response.  My sensitivity to these peaks seems to be greater than most, as Future Sonics has never had anyone complain about a harshness.  It causes the tops of vocals and edges of guitars to become painful, fatiguing and 'echoey', which obscures details.  Also cymbals in busier drumming passages became blurred, creating a lack of treble detail and some ringing.  It's as if someone turned the 'presence' knob to 11 on a guitar amp.
 
Upon sending them in for the 3rd time, along with some music tracks so that the techs and owner could hear what I was hearing, it was decided to rebuild and replace the components (which they do on any rebuild), to rule out any other possible attributing factors.  I'm doubtful the Future Sonics staff was able to hear what I was hearing but they assured me the last set had passed their listening tests for the sound Future Sonics is known for.
 
I received my MG6Pro for the 4th time in early May.  The harshness, echo effect and blurred treble detail remain.
 

 
Design:
 
The MG6Pro contains a new, proprietary 13mm dynamic driver.  The shell is vented in the center of the faceplate.  It comes with 3 different sized vent inserts (S, M, L).
 
• 18Hz - 20,000Hz TrueTimbre™ Response

• 32ohm Impedance

• Sensitivity 114dB @ 30Hz 
 
Future Sonics also includes a future $199 upgrade path for when new versions of the driver are released.  Upgrades include the new driver, sockets, vent inserts, cable and are performed with your existing molds.
 
Packaging:
 
In addition to the cable and vent inserts, Future Sonics includes an Otterbox 2000 that is custom engraved with the buyers name, as well as a pleather pouch for keeping your CIEM safe.
 

 
Equipment:
 
Most of my listening is done on the move, whether commuting, walking or moving from one room in the house to another, so my testing is done on portable/transportable equipment.  I've used an iPhone 4, Nano 6g, Laptop, Headstage DAC cable, WhipMod 5g iPod and an Objective 2 amp.
 
Sound:
 
Future Sonics marketing states the MG6Pro sounds as:
 
"The mg6pro™ are multi-driver & crossover free; delivering full range audio w/ natural hi-end sparkle, warm mids and a low-end frequency response no two, three, four or more way balanced armature earpiece can touch! mg6pro™ Ear Monitors® audio signature, reliability and workmanship allow performers to hear themselves with exceptional clarity; while our BIGGER SOUND at lower volume™ promise continues to deliver the best sonic performance possible."
 
Bass is first and foremost the allure and attraction for many to the MG6Pro.  In this respect the MG6Pro does not fail to deliver.  It has a great sense and feeling of power, unlike anything I've heard or felt in an IEM before.  It really can move a lot of air.  The following statement came from another head-fier in a discussion we had regarding dynamic drivers in general but I really think it applies to the MG6Pro:  Most IEM's reproduce the sound of bass, rather than produce bass itself.  The MG6Pro produces BASS.
 
That being said, I find the bass of the MG6Pro to be much too big for my tastes, even with the smallest vents.  The entire bass range is elevated and increases presence with the larger vents; this increased presence makes the bass bloom, lose tightness and mask texture.  This increased presence also affects the lower midrange, obscuring details here and robbing male vocals of clarity and a musical presence.  Compared to the Merlin, the overall bass quantity in both sub and mid bass is a good bit larger in the MG6Pro.  However the Merlin has much less mid bass presence and tighter sub bass that reveal more texture, as well as not affecting midrange clarity and detail.  Applying some EQ to remove the bass bloom around 250hz and lower, the MG6Pro bass displays better texture, improves tightness and allows lower midrange clarity and details to shine.  Overall quality of bass is greatly improved but overall quantity is still very plentiful.  Further EQ to remove bass throughout the entire lower region brings better overall balance across the frequency response. (Note: I use the medium sized vents when using EQ.  The reason for vent choice will be discussed later in the review.)
 
The midrange of the MG6Pro, especially the upper midrange, is a bit of a Jekyll and Hyde presentation for me.  The lower to middle frequencies of the midrange (500 – 1.5k) come across as laid back and slightly recessed.  It definitely takes a back seat to the bass and upper midrange/lower treble (2k – 4k) areas.  Deeper male vocals fall behind lead guitars and drums, especially in busy passages of hard rock and metal, and even more so during bridges, choruses and leads.  However the upper midrange has some very forward peaks, which seem to cause unwanted resonance with my ears.  This upper mid peak is what causes the tops of vocals and distortion guitars to appear harsh to me.  Some singers in some songs are just too strident and it quickly becomes fatiguing and I find myself clicking to the next song.  For instance, in any classic Van Halen song, Michael Anthony's backing vocals are very piercing and echoey. 
 
These peaks in the upper midrange become harsher as the vents become smaller, so while I prefer the un-EQ'd bass of the smallest vent, I've resorted to the medium vents for the slightly less accentuated upper midrange peaks.  This effect on the upper midrange causes vocals to become less detailed and un-engaging.  Comparatively, the Merlin vocals are more transparent, detailed and engaging with a real sense of intimacy.  By EQ'ing these peaks down a few decibels, I'm able to remove the harshness I hear and eliminate the 'echoey' effect.
 
Treble can be hit or miss for me depending on the type of song and the recorded quality.  When listening to a higher quality recordings for acoustic and singer/songwriter tracks, treble is laid back but cymbals, rides and high-hats are weighty and sound very realistic.  There isn't any overly bright emphasis that some earphones put on top end; however it is somewhat pushed further back in the overall presentation.  On lesser quality recordings and very busy drumming passages in hard rock and metal, the upper mid/lower treble peak causes it to blur details and cymbals to run into each other producing a ringing effect.  However, when I EQ the upper mid/lower treble range down by several decibels to remove the harshness and echo effect, cymbals/rides/hi-hats are rendered superbly, with high levels of detail and fantastic timbre.  Also EQ'd up in the upper treble frequencies; it becomes possibly one of the most realistic treble I've heard.  Again, treble weight comes across to me as nearly perfect.
 
Regardless of vent insert size, I find the overall width of the soundstage to be slightly below average, which was surprising as I usually associate venting as having more of an impact on soundstage width.  Instruments seem very close together from right to left, which also negatively affect imaging.  However the soundstage depth is among the deepest I've ever heard. (note: The upper mid/lower treble peaks exacerbate the soundstage issues.  It does open up with EQ.) In contrast the Merlin soundstage is both wider, by a considerable margin and also taller. The MG6Pro serves up a very blended, organic and coherent presentation.  It's quite the opposite of your typical balanced armature presentation that tends to separate every instrument in its own space within the headstage.  Again, in my case with proper EQ, instrument realism is very convincing; at times I feel like I'm in the same room with the piano, acoustic guitar or drum kit.  While the MG6Pro has a very natural tone, I do find transparency takes a hit at the expense of the massively thicker note and accentuated bass response.
 
Conclusion:
 
It bears repeating, that to my knowledge, I am the only one to experience the harshness, echoey and blurring effects I've described in my review.  It's also not typical to discuss how an earphone sounds after EQ in a review but due to the apparent resonance issues I have with the Future Sonics tuning, I felt it important to bring this into the discussion.

Edit: since the original writing of this review, I have received PM's from 4 to 5 other mg6pro owners confirming that they too hear issues similar to what I've described, albeit to differing levels.
 
In Sinocelt's reviews, I found the tool he often referenced, http://www.phys.unsw.edu.au/jw/hearing.html, extremely useful in determining where the frequency peaks and valleys were located.  I also used the iPhone app, FreqGen, to further pinpoint these peaks and valleys.  After spending a few hours precisely pinpointing my issues with these tools, I was able to create this EQ curve using the iPhone app Equalizer:
 
 

 
This interactive chart, http://www.independentrecording.net/irn/resources/freqchart/main_display.htm, shows where various instruments fall within the frequency range and how the various areas can affect how you hear them; thus explaining what the 2k and ~4k peaks were causing me to hear.
 

 
I simply cannot listen to these without EQ. The stock sound is peaky, harsh and echoey with extremely bloated amounts of bass. 

"Just received my Future Sonics MG6pro custom earphones"

Pros - Bass ( you can hear and feel), sound stage, clearity, fit

Cons - inserting and removing

I just received my FS custom earphones. I have their universals earphones (Atrios) so I was expecting similar but more of all the good stuff (Bass). Well I did get what I expected. More wider hard hitting bass that I can hear and physically feel. I can feel my ears being pounded with clear sub bass. when i remove them it feels as if my ears have to recover from a fist of bass smaking them over and over. The meds and highs are clearer and wider then their universals. These earphones have a warm feel and I can easily make them brighter with my EQ but I like the warm feel to them. I do have some expensive BA earphones which I do like but to get the bass I have to raise the volume higher than normal and when I remove them from use I tend to have a high ringing sound a fatigue that I did not get from the Atrios. The custom now does not cause fatigue but I feel my ears took some hard sub bass massaging which takes some time to go away. it is not a complain I like it, I want the bass. Now inserting and removing is a lot of work! with all my earphones (universals) I loved the foamy tips so easy to put them in and get a seal and head out doors. With the custom FS I have to work to get them in and fit them correctly. Boy, It seals very well and can be scarry cause I cannot hear anything besides the music so when someone approaches me I keep getting surprised. Removing them is also work I have to twist them and pull them gently using muscle to get them out. I guess I have to get used to them seems these go a lot deeper then the JH 13 pros. I only burned them in for 5 hrs and there has been a slight change in the sound. I liked how they first sounded and I like the change as well. lets see (hear) what happens after more usage.


"the mg6pro is awesome"

Pros - smooth, natural, cohesive, incredible bass

Cons - possibly could be more detailed [see below]

I've had the mg6pro for 7 days now and I've been in sonic bliss .


Kunlun's review, which led me to my decision to get them, is excellent (Very detailed and thoughtful).




re: the possible con (for me): i might possibly like a bit more balanced-armature type detail but not the artificial-sounding detail i hear with my Westone 4.




Of note, their client services is very responsive, kind, and helpful!




Peter




 ​



User Comments
To view comments, simply sign up and become a member!
3 DOORS DOWN • 3 PILL MORNING • 9 LEFT DEAD • 30 SECONDS TO MARS • THE 1975 • A.R. RAHMAN • A DAY TO REMEMBER • A PERFECT CIRCLE • AARON CARTER • ABBY BAND • AC/DC • ACE OF BASE • ACERA • ADRIAN MICHAELS • ADAM 812 • ADAM LAMBERT • ADRIAN ECCLESTON • AEROSMITH • AGAINST THE CURRENT • THE ALBUM LEAF • ALEX CLARE & BAND • ALLI ROGERS • ALICE IN CHAINS • ALICIA KEYS • ALISTAIR TOBER • ALT-J • ALTER BRIDGE • ANDERSON PAAK • ANDRE O'NEAL, EARTH WIND AND FIRE • ANDRE3000 • ANDREW YEO • ANIMAL COLLECTIVE • ANNA VISSI • ANTHRAX • AMON AMARTH • ARCHITECTURE IN HELSINKI • ARIANA GRANDE • THE ARSENIO HALL SHOW • A$AP FERG • A$AP ROCKY • AS I LAY DYING • AS TALL AS LIONS • ASHLEY SIMPSON • AUDIO • AVENGED SEVENFOLD • AVRIL LAVIGNE • AWOLNATION • BAD RELIGION • BAD THINGS • BARENAKED LADIES • BARRY MANILOW • BASTILLE • BC JEAN • BELA FLECK • BELLA THORNE • BETWEEN THE BURIED AND ME • BIGBANG • BIG TIME RUSH • BIG WRECK • BILLY CURRINGTON • BILLY ELLIOT TOUR • BILLY JOEL • BILLY OCEAN • BILLY TALENT BAND • BLACK FOOSS • BLANC FACES • BLINK 182 • BLOC PARTY • BLONDE REDHEAD • BLONDFIRE • THE BLOODHOUND GANG • BLUE MAN GROUP, ORLANDO • BLUE MAN GROUP, LAS VEGAS • BLUE MAN GROUP, MUNICH • BLUE MAN GROUP, NEW YORK • BOB SEGER • BON JOVI • BONNIE RAITT • BONOBO • BOSTON • BOUNCING SOULS • BOWFIRE BAND • BOYZ II MEN • BRAND NEW • BRANDY • BRANDY CARLILE • BRANDY CLARK • BRIAN MCKNIGHT • BRING ME THE HORIZON • BRITNEY SPEARS • BRUCE SPRINGSTEEN AND THE E STREET BAND • BRUNO MARS • BRYNN MARIE BAND • BRYSON TILLER • BUCKCHERRY • BULLET FOR MY VALENTINE • BUSH • BUTCH VIG • THE CAB • CADENCE • CAGE THE ELEPHANT • CARLY RAE JEPSEN • CARRIE UNDERWOOD • CATFISH AND THE BOTTLEMEN • CAVO • CEELO GREEN • CELINE DION • CELTIC WOMAN • CHAD GILMORE • CHARLI XCX • CHARLIE PUTS • CHEAP TRICK • CHELSEA GRIN • CHER • CHEVELLE • CHICAGO • CHILDISH GAMBINO • CHRIS HESSE, HOOBASTANK • CHRIS JERICHO • CHRIS ISAAK • CHRIS YOUNG • CHRISTINA AGUILERA • CHRISTINA PERRI & BAND • CHUCK AINLAY • CHVRCHES • CIRCA SURVIVE •
CIRQUE DU SOLEIL, IRIS • CIRQUE DU SOLEIL, KA • CIRQUE DU SOLEIL, MICHAEL JACKSON THE IMMORTAL WORLD TOUR • CIRQUE DU SOLEIL, VIVA ELVIS • CIRQUE DU SOLEIL, ZARKANA • CIRQUE DU SOLEIL, ZED • CIRQUE DU SOLEIL, ZUMANITY • CLEAN BANDIT • CLINT WILEY • CODY SIMPSON • COHEED AND CAMBRIA • COLE SWINDELL • COLIN JAMES BAND • COREY SMITH • COUNTING CROWS • THE COURTENEERS • CRAIG CAMPBELL BAND • CREED • CROWN THE EMPIRE • CRYSTAL FIGHTERS • THE CULT • THE CURE • CURT BISQUERA • D'ANGELO • DAN + SHAY • DANIEL POWTER • DARIUS RUCKER • THE DARKNESS • DARREN CRISS • DAUGHTER • DAUGHTRY • DAWES • DAVID LEE ROTH • DAVID NAIL BAND • DEAD BY SUNRISE • DEF LEPPARD • DEFTONES • DELTA GOODREM • DESTROID • DETHKLOK • THE DEVIL WEARS PRADA • THE DIAMONDS • DIERKS BENTLEY • DIRTY HEADS • DISCLOSURE • DISPATCH • DISTURBED • DIXIE CHICKS • DJ CASSIDY • DJ DON P • DJ N.I.N.O. • DNCE • DONNIE WAHLBERG, NKOTB • DONNY & MARIE • DOOBIE BROTHERS • DOWN WITH WEBSTER • DR FU • DRAGONETTE • DRAKE • DREAM • DREAM THEATER • DROPKICK MURPHYS • DURAN DURAN • THE EAGLES • EARTH, WIND AND FIRE • EASTON CORBIN • EDDIE VEDDER • ELIZA DOOLITTLE • ELLIE GOULDING • ELLY AND THE LAST GARAGE BAND • ELVIS COSTELLO • EMBER • EMBLEM3 • EMINEM • EMPHATIC • ENGLEBERT HUMPERDINCK • ENRIQUE IGLESIAS • ERIC BENET BAND • ESCAPE THE FATE • EVANESCENCE • EYE EMPIRE • FAILURE • FAITH EVANS • FAITH MARIE • FALL OUT BOY • FALLING IN REVERSE • FANTASIA • FATHER JOHN MISTY • FEIST • FIONA APPLE • THE FIT SWIMMERS • FIFTH HARMONY • FITZ & THE TANTRUMS • FIVE FINGER DEATH PUNCH • FLEETWOOD MAC • FLIPPIN' SOUL • FLORIDA GEORGIA LINE • FONESCA • FOO FIGHTERS • FOREIGNER • FOREWARNED • FOUR YEAR STRONG • THE FRAY • FRANK OCEAN • FRANK TURNER • FRENCH MONTANA • FRIGHTENED RABBIT • FUN. • FUTURE • GALLANT • GARBAGE • GARTH BROOKS • GARY ALLAN • GAVIN DEGRAW • GEORGE STRAIT • GHOST • GIBSON GUITAR STUDIO, LAS VEGAS • GLASS TIGER • GLEE LIVE TOUR • GLINT • GO RADIO • GODSMACK • GOO GOO DOLLS • THE GOSSIP • GRANGER SMITH • GREAT WHITE • GREEN DAY • GREYSON CHANCE •
GRIMES • GROOVEBOSTON • GROOVY7 • GROUPLOVE • GUNS N' ROSES • HALESTORM • HALFORD • HALSEY • HARVEY MARSHALL • HAWKSLEY WORKMAN • HAYDEN MARINGER • HEART • HELL YEAR • HERE COME THE MUMMIES • HILL KOURKOUTIS • HINDER • HOLLYWOOD UNDEAD • HOMBRES G • HOPE • HOW TO DESTROY ANGELS • HOW TO TRAIN YOUR DRAGON TOUR • HYPER CRUSH • I PREVAIL • ICONA POP • IGGY AZALEA • IMAGINATION MOVERS TOUR • IMAGINE DRAGONS • INGRID MICHAELSON • INTERPOL • INXS • IRATION • IRON MAIDEN • JACK JOHNSON • JAKE OWEN • JADE WARSHAW • JAMES TAYLOR • JAMES TORME • JAMIE FOXX • JANET JACKSON • JASON ALDEAN BAND • JASON BENGE • JASON BONHAM • JASON DERULO • JASON ISBELL • JASON WHITMORE • JAY SEAN • JC CHASEZ • JENNA ROBINSON, BIG APPLE CIRCUS • JENNIFER CHASE • JENNIFER HUDSON • JENNIFER STONE, WITH KESHA • JEREMIAH MCCONICO • JESSE MCCARTNEY • JIMMY BUFFET • JIMMY EAT WORLD • JOE.E • JOE JONAS • JOE NICHOLS BAND • JOEY BADA$$ • JOHN GRANT BAND • JOHN HIATT AND THE COMBO • JOHN MAYER • JOHN STAMOS • JOHN TEMPESTA • JOJO • JONATHAN KNIGHT, NKOTB • JORDIN SPARKS • JOSH DAY • JOSH GROBAN • JOSH GROBAN BAND • JOSHUA RADIN • JOSS STONE • JOURNEY • THE JOY FORMIDABLE • JOYWAVE • JUDAS PRIEST • JUDD HOOS • JUICY J • JULE VERA BAND • JULIO IGLESIAS • JULLY BLACK • JUSTIN BIEBER • JUSTIN TIMBERLAKE & BAND • KACEY MUSGRAVES • KAMILAH MARSHALL • KARMA • KARMIN • KAT DELUNA • KATE EARL BAND • KATY PERRY • KEITH SWEAT • KEITH URBAN • KELLIE PICKLER • KENDRICK LAMAR • KENNY CHESNEY & BAND • KENNY LOGGINS • KESHA • KIP MOORE • KISS • KLAYE SANDERS • KOOL & THE GANG • KORN • KROPP CIRCLE • LACUNA COIL • LADY GAGA • LALAH HATHAWAY • LAUREN WILEY, LES MISERABLES US TOUR • LAURYN HILL • LAWSON • LE REVE, WYNN LAS VEGAS • LEA MULLEN • LEE DEWYZE • LENNY KRAVITZ • LEON J • LEONA LEWIS • LIANNE LA HAVAS • LIBIDO • LIDO • LIGHTS OVER PARIS • LIL' KIM • LIL WAYNE • LIMP BIZKIT • LINDSEY STIRLING • LINKIN PARK • LIONEL RICHIE • LITTLE BIG TOWN • THE LIVING END • LOCAL NATIVES • LOU REED • LOVE AND THEFT BAND • LUCINDA WILLIAMS • LUIS MIGUEL •
THE LUMINEERS • M83 BAND • MAC MILLER • MACHINE GUN KELLY • MACHINE HEAD • THE MACCABEES • MAD HATTER STUDIOS • MADEON • MADLIFE • MADONNA • MAGIC! • MAJORS AND MINORS, TV SHOW • MANA • MANDY JIROUX • MARC ANTHONY • MARIAH CAREY • MARIANA'S TRENCH • MARILYN MANSON • MARINA AND THE DIAMONDS • THE MARKER • MAROON 5 • MARY J BLIGE BAND • MASTODON • MATCHBOX 20 • MATT & KIM • MATT MORRISON & BAND • MATT NATHANSON • MATT OCHOA • MAXWELL • THE MCCLAIN SISTERS • MEGADETH • MEGHAN TRAINOR • MEL B • MELANIE MARTINEZ • MELISSA ETHERIDGE • MICAPELLA • MICHAEL ANTHONY • MICHAEL BOLTON • MICHAEL FRANTI & SPEARHEAD • MICHELLE OSBOURNE • MIDNIGHT OIL • MIGUEL • MIKA • MIKE PORTNOY • MILEY CYRUS • MIKE MARLIN • MINDLESS BEHAVIOR • MIRANDA LAMBERT • MISS MAY I • MISSION TRANSMISSION • MODEST MOUSE • MODESTEP • THE MONKEES • MONSTER TRUCK • MONTGOMERY GENTRY • MOODY BLUES • MOTLEY CRUE • MY CHEMICAL ROMANCE • NAS • NEVEREST • NEON TREES • NEW EDITION • THE NEW SHINING • NICK FRADIANI • NICK JONAS • NICKELBACK • NICKI MINAJ • NICO VEGA • NICOLE SCHERZINGER • NINE INCH NAILS • NKOTB • NO DOUBT • NOAH BENARDOUT • NOEL GALLAGHER'S HIGH FLYING BIRDS • NORMAN BROWN • NOSTALGHIA • O.A.R. • OF MICE AND MEN • OLLY MURS • ONE REPUBLIC • OPERATOR PLEASE • OPETH • THE ORANGE EFFECT • OUR LAST NIGHT • OWL CITY • OZZY OSBOURNE • PALOMA FAITH • PANDORA • PAPA ROACH • PAPER TONGUES • PASSION PIT • PATRICK WOLF • PAUL BRANDT • PENNYWISE • PENTATONIX • PETER GABRIEL • PETSHOP BOYS • PHANTOGRAM • PHARRELL WILLIAMS • PHILLIP PHILLIPS • PHOENIX • PIERCE THE VEIL • P!NK • PITBULL • PIXIE LOTT BAND • THE PIXIES • POLARIS AT NOON • POP EVIL • POST MALONE • THE PRETTY RECKLESS • PRINCE BAND • PRINTZ BOARD • PROFESSOR GREEN • PUFF DIDDY • PUNCH BROTHERS • PVRIS • PUSCIFER • QUEENS OF THE STONE AGE • R. KELLY • R5 • RACHEL CROW • RAE SREMMURD • RAMMSTEIN • RANDY HOUSER • RASCALL FLATTS • RED LINE CHEMISTRY • RICI JO • RICKY MARTIN • RICO LOVE • RIHANNA • RISE AGAINST • RITA ORA • ROB THOMAS • ROBBIE WILLIAMS BAND •
ROCK OF AGES ON TOUR • RODNEY HOWARD • ROGER WATERS' THE WALL TOUR • THE ROLLING STONES • RUMMER WILLIS • RUSH • ST. VINCENT • ST. LUCIA • SALIVA • SAM HUNT • SAM SMITH • SAM WARSHAW • SAN CISCO • SANTIGOLD • THE SATURDAYS • SAVING ABEL • SCISSOR SISTERS • SCORPION • SCOTT STAPP • SEAN ALEXANDER • SEBASTIAN BACH • SEBASTIAN INGROSSO • SEETHER • SEGARRA • SEIGMEN • SELENA GOMEZ • SEVENDUST • "SGT. PEPPER LIVE" FEATURING CHEAP TRICK • SHAKIRA • SHARON AGUILAR • SHANE DUNCAN BAND • SHEILA E. • SHEILA MAJID • SHINEDOWN • SIA • SIGUR ROS • THE SILVER BULLET BAND • SILVERSUN PICKUPS • SIMMONE JONES • SIMONE BATTLE • SKIP DORSEY • SKYLAR GREY • SLASH BAND • SLAYER • SLIPKNOT • SMASHING PUMPKINS • SMOKIE • SOCIAL DISTORTION • SOIL • SOLANGE • SONATA ARCTICA • SONGA LEE • STAIND • STARSHELL • STEEL PANTHER • STEELY DAN • STEREO SHOUT OUT • STEVE AUGERI • STEVE RODRIGUEZ • STEVE VAI • STING • THE STONE ROSES • STONE SOUR • STRATOVARIUS • THE STRUTS • STRYPER • SUBLIME WITH ROME • SUEDE • SULLY ERNA BAND • SUM 41 • SYSTEM OF A DOWN • T.I. • T-PAIN • TALA • TAME IMPALA • TANK • TAYLOR BURRISE • TAYLORED • TEARS FOR FEARS • TEEL MERRICK • TEI SHI • TENACIOUS D • TERRY ILOUS OF GREAT WHITE • TESTAMENT • THEFT • THEOPHILUS LONDON • THE TEMPER TRAP • THREE DAYS GRACE • TIMBALAND • TIM MCGRAW • TIM OWENS • TIMBALAND • TINASHE • TOOL • TONIC • TONY SAVAGE • TOOL • TOTO • TRACE ADKINS • TRAIN • TRAVIS BARKER • TRAVIS TRITT • TREY SONGZ • TRILLIUM VEIN • TRISHA YEARWOOD • TRIVIUM • TWENTY ONE PILOTS • TWO DOOR CINEMA CLUB • TY DOLLA $IGN • U2 • UNION J • THE USED • VAIN • VAMPIRE WEEKEND • VAN HALEN • VANCE JOY • VINCE STAPLES • VIRUS • THE VOICE TV SHOW 2011, 2012 • VOLBEAT • WALT DISNEY WORLD • THE WANTED • THE WAR ON DRUGS • WARRANT • WE ARE THE FALLEN • THE WEEKND • WEEZER • WELL HUNGARIANS • WHITESNAKE • WIZ KHALIFA • THE WHO • WILD BEAST • WINTERSUN • THE WOMBATS • X FACTOR • X-JAPAN • YOUNG GUNS • YOUNG THE GIANT • YOUNGBLOOD HAWKE • YOUTH LAGOON • ZAC BROWN BAND • ZAYN MALIK • ZELLA DAY • ZZ WARD • AND MANY MORE...