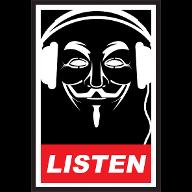 Joined:

Sep 22, 2009
Messages:

2,202
Likes Received:

0
Showcase Items:
Trader History (0)
Birthday:

May 11, 1974

(Age: 42)

Occupation:

writer, musicBiz vet, evangelist, specializing in brand-culture + social media engineering
mikemercer
Headphoneus Supremus, 42
There are no messages on mikemercer's profile yet.

Loading...

Loading...

About

Birthday:

May 11, 1974 (Age: 42)

Occupation:

writer, musicBiz vet, evangelist, specializing in brand-culture + social media engineering

Interests:

Writing, music, mountain biking, hiking, messin' w/ Nu-Jacks, reading, being a "docu-Junkie"!
covered this in hobbies I think: writing, reading, music, Djing/producing, mountain biking, film, hiking, traveling, sunsets/sunrises! Rockin' open-back cans outside at night! Also just started training MMA w/ a good friend of mine who's an Iraq & Afghanistan veteran. It's a grand way to get rid of negative energy and have some FUN while doing so! Just started sparring and I think I'm HOOKED.

Headphone Inventory:

Audeze EL-8 open-backs
Audeze EL-8 closed-backs
Audeze Titanium EL-8 + CIPHER integrated Amp/DAC/DSP Lightning Cable
Audeze LCD-3 (OG)
Audeze LCD-3 w/ Fazor
Audeze LCD-2 w/ Fazor
Audeze LCD-X
Audeze LCD-XC
Audeze SINE
Audio-Technica AD900X
Audio-Technica ATH-50x
BeatsByDre Solo2s
Blue Microphones Lola
B&O H6
Cardas Audio EM 5813 IEMs
Echobox Finder X1
E-MU
ENIGMAcoustics Dharma D1000
Etymotic Hf-3
Grado SR-125i
Grado SR-225i
Grado SR-325i
JH Audio JH13 Pro Freqphase
JH Audio Roxannes
Master & Dynamic MH40s (Gun-Metal & black finish)
Meze Headphones 99Classics
MrSpeakers Alpha Prime
MrSpeakers ETHER
MrSpeakers ETHER-C
MrSpeakers Mad Dog Pro
Monster DNA Pro
Monster DNA on-ears
OPPO PM-3
PENDULUMIC Stance S1+ Bluetooth headphones
Perfect Sound dido (d901) w/ Nordost Heimdall headphone cable
Pioneer SE-A1000 (w/ @Warrenpchi Mod)
Polk Audio UntraFocus 8000s (powered noise-canceling)
RHA T10i (and lovin' em)
Sennheiser HD-800
Sennheiser HD 25-1 II's
Sennheiser HD490 w/ @Warrenpchi mod
Sennheiser Momentum on-ear (Ivory)
Sennheiser HD7 DJ
Sennheiser Urbanite
Sennheiser Urbanite XL Bluetooth
Stax (original) electrostatic cans
V-MODA Crossfade M-100s
V-MODA M-80s

Headphone Amp Inventory:

ADL X1 iDevice/USB DAC & headphone amp
ALO Pan Am tube Amp/DAC - Passport battery - Gateway power
ALO Island
ALO International
ALO International+ OPT Edition
ALO Rx MK3-B
ALO Studio Six
Apogee Groove
Audeze DECKARD
Audioengine D3
Audioquest Dragonfly ver1.2
Cavalli Audio Liquid Gold
Cavalli Audio Liquid Carbon
Cavalli Audio Portable (prototype)
CEntrance DACmini integrated
CEntrance DACportHD
CEntrance HiFi-M8
CEntrance Mini-M8
E.A.R HP4 Tube Headphone Amp
Headroom Total Bithead
HRT microStreamer
HRT Headstreamer
HRT iDSP
HRT DSP
iFi Micro iDSD
JDS Labs The Element
Light Harmonic Geek Out 1000 USB amp/DAC
Lehmann Audio Traveler
McIntosh D100 (headphone amp/digital pre-amp/DAC)
VINTAGE 1968 McIntosh MAC1900 receiver (my Grandpas) Fully-Discrete Headphone Amp Section
MYTEK Stereo192-DSD DAC (also headphone amp)
Questyle CMA600i
Questyle CMA800R
Ray Samuels The Intruder
Schiit Audio Vali
Stax original SRM-T1 tube amp for matching electrostatic cans (inherited from the late Harry Pearson)
Woo Audio WA7 Fireflies

Source Inventory:

hmmm, lots:
Macbook Pro SSD running Amarra Symphony, Amarra for TIDAL
iPad2 w/ CCK-USB output
iPod Classic
iPod Touch
iPhone 6
Astell&Kern AK380 DAP
Astell&Kern AK 240 DAP
Astell&Kern AK100 DAP
Astell&Kern AK120 DAP
+ Glove Audio A1 DAC/Amp by CEntrance
AppleTV w/ Nordost Purple Flare (feeding outboard DAC via optical)
Luxman TX-99 turntable
McIntosh D100 DAC
Oppo BDP-105 universal disc player/USB DSD DAC
Questyle Audio QP1R DAP
Questyle CAS192 DAC
Sonicweld 24/96 Diverter
Sonoma DSD station (project studio)
VPI Traveler turntable (2 - one original, one updated)
Unison Research Simply Phono (tube phonostage)

Cable Inventory:

ALO Audio Green cable for Audeze LCD3's (+ LOD, balanced, 18" adapters)
ALO Audio LOD cable
ALO Audio Green Line Hphone cables w/ adapter kit
Black Cat Cable analog interconnects
Black Cat Cable XV-Ultra Digital SPDIF
Cardas Clear cable for LCD3's
Cardas Clear for Sennheiser HD800's
Double Helix Cables Complement2
Double Helix Cables Complement4 dual-XLR
Double Helix Cables Complement4 SE (w/ 1/4")
Double Helix Cables Complement2 dual-XLR
Double Helix Cables Comp4 Extreme (my FAVE)
Double Helix Cables Molecule SE w/ Fusion (for HD800 + Audeze on-the-go)
Double Helix Cable Molecule Elite for Sennheiser Momentums
Double Helix Cables Molecule Elite for Sennheiser Urbanite
Double Helix Cables Molecule Elite for Beats Solo2s
Double Helix Cables Comp4 1/4 - 3.5mm for OPPO, MH40s, and DNA Pros)
Double Helix Cables Comp4 for Audeze
Locus Design CORE Digital COAX cable
Locus Design USB cables; Axis, Nucleus, and Polestar
Moon Audio Black Dragon V3 w/ adapter kit for Audeze
Moon Audio Silver Dragon V3 w/ Adapter kit for Audeze
Moon Audio Silver Dragon IEM (for JHAudio JH-13 Pros)
Moon Audio Silver Dragon V3 LOD (2)
Moon Audio Silver Dragon optical
Nordost Heimdall speaker cables & interconnects
Nordost Leif/White Lightning Spkr & RCA interconnects
Nordost Valhalla Digital COAX cable
Nordost Blue Heaven USB cable
Nordost Heimdall 2 USB cable
Nordost Heimdall 2 Audeze/Sennheiser HD800 headphone cables
Nordost Vishnu power cords
Nordost Purple Flare power cords
Nordost Magus power cords
Nordost Purple Flare w/ figure-8 (for AppleTV & Oppo BDP-95 Universal Player)
WyWires LTD SPD USB cable
WyWires prototype Audeze cables
WyWires prototype HD800 cable
WyWires FINAL production model headphone cable
Yorma Digital (SPDIF)

Power-Related Components:

Classe Audio DR-9s in mono-block configuration (updated caps & power supplies)
vintage Cary SLA-70 Signature tube amp (stereo)
Wadia 151PowerDacMini
Hafler DH-220 (w/ 240 mod)
Marantz SR-225 (in bedroom)
Nordost THOR power distribution block
Nordost QB8 Power distribution block
Nordost Quantum Qx2
Nordost Quantum Qv2
Silver Circle Audio Juice Box One
Cryo-Parts Power Strips

Other Audio Equipment:

E.A.R 868 tube pre-amp (my favorite piece of kit)
Zu Audio Omen Def speakers
CEntrance 2504 near-field speakers
Audioengine A5+
Audioengine A2
SONOS ZP-90 players & Zonebridge
System Audio SA2K speakers
Nola Thunderbolt IIIA subwoofer
Audioengine A5+ monitors (for decks in project studio)
Audioengine A2 monitors
Audioengine D2 24-bit wireless DAC
2 Technics 1200's w/ Shure White Label cartridges
Pioneer DJM-300 DJ mixer (ALL analog)

Audio-Related Tweaks:

Nordost QB8 Quantum power distributor. Nordost Quantum QX2, Nordost Sort Kones, various cones, pods, feet, spikes, bedini clarifier, Nordost ECO3 static stabilizer (or as Roy Gregory says: harmonizer) spray, l'Art duSon CD cleaning fluid, Analog Expert Ultimate Record Cleaning solution, Nordost SORT KONES (these things are INCREDIBLE), Eben Cold Ray points, Bright Star bases, Black Ravioli's resonance control devices

Music Preferences:

oohh, love a TON of different music; if it moves me, it doesn't matter when, where, or how it was recorded or performed. But, examples of bands I dig: Burial, Mogwai, Portishead, Radiohead, James Blake, Eskmo, Blitzen Trapper, Aphex Twin, Shlohmo, Nosaj Thing, Iron & Wine, Grand Archives, Soapbox Army, Bat for Lashes, Ani DiFranco, Brian Eno, WAVVES, Jason Mraz, The Shins, The Morning After Girls, Depeche Mode, The Cure, The Hush Now, Ben Folds, Martin Sexton, Joy Division, Shiny Toy Guns, Bloc Party, Elbow, Machinedrum, Phonat, The Haxan Cloak, Beacon, Adele, tech-house, dubstep, techno, to name a few..

Gear-Fi:

My Santa Cruz Superlight mountain bike w/ Avid mechanical disc brakes, Fox shocks, and mean tires. Love good hikers, like Solomons or Merrells (though many jumped on that bandwagon recently) - my Craftsman toolbag and drill set, LUV my new Macbook Pro retina/SSD, iPhone 4S, iPad2, and our Samsung LED-backlit 50" LCD 1080p TV (addicted to documentaries)

My John CooperWorks Limited Edition Mini Cooper!!!!

writer, musicBiz vet, evangelist, specializing in brand-culture + social media engineering

Interact

Loading...

Loading...