CLOSED - DEADLINE HAS PASSED
2 of 3 winners announced in post #1643rd winner will find out who he is shortly before Christmas
There were a few last-minute changes in some decisions pertaining to this giveaway, but here we are. It's time for my December '07 Giveaway, my last one of the year, and my last one
ever
. The finale. It's actually been quite a bit of fun doing these giveaways, and as promised we're going out with a bang, with a Christmas-themed triple giveaway!
These are the prizes!
1 -
HeadAmp Gilmore Lite LE #3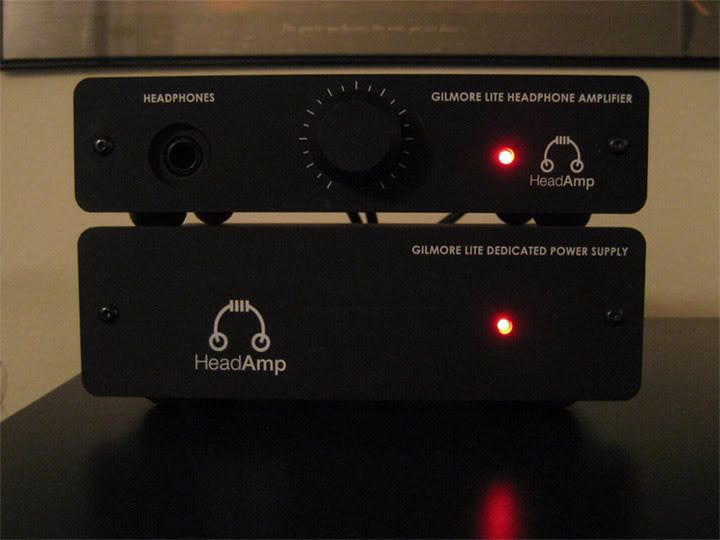 2 -
Rockhopper Audio Mini³
(black, with gain of 2)
3 -
johnanderon's portable rig
(winner of my
Nov '07 Giveaway
):
Sennheiser re-cabled HD201
,
Go-Vibe 5
, and a
DIY mini-mini IC
.
How This Will Work
:
Only qualified people may enter (as described in the below two sections) until 10 PM PST on December 4th.
Instead of running a Random Number Generator this time, I will be reserving the right to subjectively pick the three winners. I will contact the winners via PM, and they will have 24 hours to respond with their address. If I don't get a reply, new winner(s) will be selected.
As part of the theming, the first two prizes will be gift-wrapped as Christmas presents and will be sent to arrive before Christmas. The winners will not be told which prize they will be receiving to maintain an element of surprise.
Naturally this means I expect the winners to celebrate Christmas, so please don't enter if you don't celebrate the holiday.
How To Enter
:
Post a reply to this thread with "Sign me up!" on the first line of the post, on a line by itself, without the quotes. Posts that do not follow this rule will be disqualified.
Posts requesting a specific prize will likewise also be disqualified, so please don't do that.
Open To
:
USA or Canada-based Head-Fiers only with: (1) a join date of Nov 2007 or earlier, (2) a post count of at least 25, and (3) a filled-out sig or profile listing equipment owned. Not open to MoTs. People who do not meet these criteria will not be allowed to win.
People on my Head-Fi Giveaways Winners List will not be allowed to win either
.