I have always want to do a short comparison of my earbuds collection, but the task of listening them very critically in one session isn't for the faint of heart - while I have listened to each of them fairly extensive in the pass, it still took me over 4 hours of going back and fore (almost back breaking work) just trying hard to sort them out. With over 20 earbus currently in my possession, I realize a compilation with detail review of each will be a massive undertaking that I can't sure I can finish in a satisfactory fashion or even have the time to do so. So the decision went to separate them into categories based on my own interpretation of SQ, complete with a simple impression. Hopefully this is enough to provide some useful info for those who are interested in earbuds. Cheer.


Category 1: THE GREAT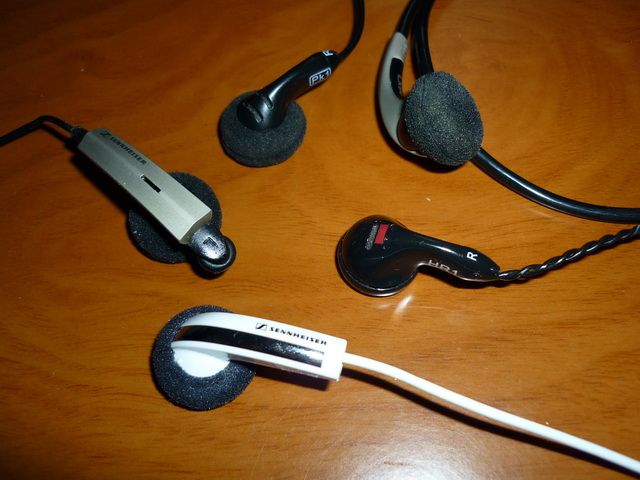 Sennheiser MX985 - Share the top spot with TM7. Warm and rich, not as wide a soundstage as TM7, but more immersive. Excellent all-arounder.
Blox TM7 - Lush, lively, dynamic with an excellent 3D soundstage and life-like presentation. Great all-arounder.
Blox ANV3 - Almost the same as TM7, but slightly less lush and more forward.
HiSound Audio Living - Lean, clean and analytical. Fit is finicky to get the bass out. Scale well with a bit of bass boost.
Yuin PK1 - Effortless sound but does require an amp. Warm, a bit slow on speed and attack so it might not be best for fast music.
Creative Aurvana Air - Clean, slightly lean, great detail, wide open soundstage. Finicky on fit.
Ubiquo ES903 - Warm and mid centric, excellent vocal but small in soundstage. More of a Rock and POP maintream sound
Blox M2c - Fun, lively, clean and specious but slightly short in depth. Great for just sit back, listen and enjoy. Good upgrade for PK3.
Audio Technica CM707 - Warm and thick to almost veil. Would have been great if it has better treble extension.
NineWave NW-Studio Pro - Very warm, full and forward with a great bass and vocal performance. Slightly rough on the 12kHz region. Intimate sound.
CrossRoads HR1 - Not as effortless as PK1 but still pretty good. More balanced and slightly mid focused with a better sense of speed.
Sunrise AS-Charm - Very warm, a little mid centric, good with vocal and laid-back music. Smooth signature with a weakness in air and soundstage.
Sennheiser MX90vc - Excellent sound. Warm but overall balanced. Fit can be difficult at first with the twist and fit system and it will need an amp to sound great.
AKG 319 - Little warm from being balanced and very decent mid / lower-mid performance. Balance and smooth overall.
Sennheiser MX760 - Also a fairly balance sounding earbud that is cleaner and more transparent than MX90vc, but has a lot more low end resonance which lead to slightly artificial 'surround sound' effect.
Sennheiser LX90 - Same transducer as MX90vc with almost identical sound signature. Good fit is not easy to maintain (which is why I rank it lower than MX760), also requires an amp to sound at its best.
Category 2: THE GOOD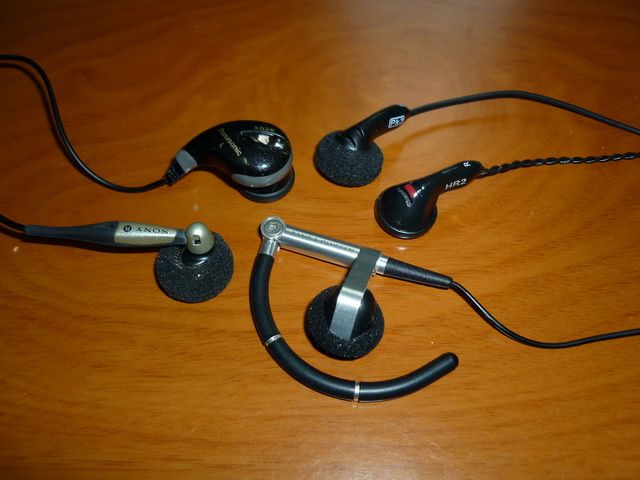 B&O A8 - Bass light but very airy and detail, great synergy and sound with a warm amp.
HiSound Audio PAA-1 Pro - Rich, warm but most neutral, smooth and relaxing. A bit slow and flat in dynamic.
CrossRoads HR2 - Not as bassy as PK3 but has a slightly more spacious, neutral sound.
Yuin PK3 - Detail, fairly balanced and pretty good bass impact. Lively presentation.
Blue Ever Blue 328R -

Warm, well textured with a deep bass that captivates the audience

.
Sunrise AS-Feeling - Warm yet fairly detail, good body and balance.Smooth top-end and a generally enjoyable sound.
Apple Earpods - Fantastic bass response and sweet vocal but let down by weak treble and detail. Silky smooth to almost a darkish presentation.
Sennheiser MX581 - Similar to AS-Feeling when used with foam pad, slightly less dynamic but better on soundstage
Sennheiser MX580 - Neutral to balanced, very good soundstage but dry and grainy mid and a little edgy on treble.
HiSound Audio PAA-1 - Bassy with really good rumble. Dry mid with grainy treble. Not far apart from the two Senn. above.
Marshall Minor -

Warm, smooth, laid back, slightly thick but not to a point of feeling veil.

Well rounded bass that required a good fit to show.
Final Audio Design Piano Forte II - Warm, mid dominance, thick and tends to be a bit veil.
Panasonic RP-HV600 - Neutral and a bit lean on mid with a tunable XBS switch.
Sony MDR-E888 - Good bass impact but too mid focus, bloated in a sense.
Category 3: THE DECENT

SoundMAGIC PH-10 - Well balanced and smooth sound, but soundstage is a bit small. Very well controlled.
Panasonic RP-HZE70 - Clean and airy sound but can't get a good fit easily despite of the earclip.
Sony MDR-E805 - More upper mid focused, airy and detail but can be harsh at time. Wide bud, not as comfortable.
Panasonic RP-HV337- less bass than MX500 but very clean and more detail.
Sony MDR-A34 - similar sound signature as MX500, slightly less detail and soundstage but sweeter in vocal. The headband makes it very comfortable in long term use.
Sennheiser MX500 - BenQ rebranded (same Foster-JP model ), warm but over all balanced, slightly congested in mid.
Apple iBud (2nd gen.) - very similar to MX500, slightly less sparkle but have a stronger bass slam. Said to be a tuned variation of the same MX500 series by Foster-JP.
Sunrise AS-Miss - Full and forward mid, Good vocal. Very warm and can be a bit congested especially on complex music.
AKG K311 - Big warm bottom, good detail but not airy enough. Excellent build quality.
JVC HA-F130 - Very lively presentation with PK3 like signature, but lack control.
Sony MDR-PQ5 - Very warm, full to slightly thick, lacks a good treble to show detail.
Sony Ericsson Bass Flex - Warm mid and bass with a good impact. sweet vocal. Stock earbuds for many SE cellphone models.
Sennheiser MX50 - Not as easy to drive, warm mid but still airy.
Category 4: THE BAD

Panasonic stock earbud (L0BAB0000188) - Warm, smooth but lack detail.
Creative EP380 - Very warm, bloated mid, small soundstage.
Remember, always take this with a grain of salt
Edited by ClieOS - 5/10/14 at 2:49am