Building a Beethoven Collection


Ludwig van Beethoven (1770-1827)

Beethoven is easily the most discussed composer of the last two centuries. His music is iconoclastic and expresses the politics and times of Napoleonic Europe better than any other composer. Most importantly, Beethoven is music's most significant innovator. His influence is probably the furthest reaching of any artist.
If you're coming as a brand new listener to Beethoven's music it's probably best to start with a piece you are familiar with. Skip Fur Elise, a piano piece written by an immature teenager, which is immortalized because it is an easy and teachable piano work for children by the great Beethoven. In fact there is no better way to familiarize yourself with Beethoven's music than by listening to his symphonies. I'm sure you are familiar with the first movement of Beethoven's 5th Symphony (the infamous fate motive which is now sampled in the Judge Judy theme song) and the last movement of Beethoven's 9th Symphony (the world famous Ode to Joy). Though it may be tempting, as some people refer to it as the greatest piece of music ever composed, I would not start with the 9th Symphony, but rather the 5th. The reason for this is the 9th appears to me as a great summation of the composer's works, but not the starting point which a new listener should be introduced to.


The interpretation of the 5th Symphony which is most universally recognized is Carlos Kleiber's on Deutsche Gramophone. It also includes a fantastic 7th, which is an equally brilliant piece to the 5th.



OK, now that you've gotten two of Beethoven's finest orchestral works out of the way, I would purchase a CD of Beethoven's Piano Sonatas. He composed 32 of them! And they are all fantastic. There are some standouts, and many of these standouts have a nickname which they go by: "Moonlight," "Pathetique," Appassionata." A great starting CD is Rudolf Serkin's CD on Sony which includes the three mentioned.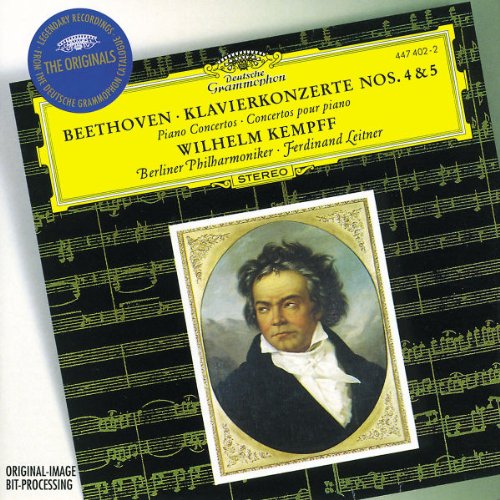 Great, now you've got two very important recordings of major works. Now it's time to try some of Beethoven's piano Concertos. He composed five and one extra (early on) which he did not see good enough to publish. The last two known as the 4th and the 5th are the two greatest of the cycle. Wilhelm Kempff's reading of them on Deutsche Gramophone is superb.



One of Beethoven's most significant contributions to the pantheon of music is his chamber works, more specifically his final string quartets; however you should avoid these if you are brand new to his music as they are some of the most complex works of music ever composed. A great introduction to his chamber music is the final Piano Trio he composed. It is known as the Archduke Trio. Late in life Beethoven declared that he felt this piece was amongst his finest creations. The Beaux Arts Trio always performs incredibly and their Beethoven recordings are no exception. This CD also includes the beloved "Ghost" Trio.




Now that you've familiarized yourself with these four recordings it's time to go back to his symphonies, Beethoven's most well-loved music. If you asked a thousand classical music aficionados which symphony by Beethoven changed the musical landscape most (in other words, what is the most important symphony ever written) you'd most likely see Beethoven's 3rd Symphony as the majority opinion. Nothing like it had ever been written before. In some ways it is the blueprint for modern music both dynamically and harmonically. Beethoven even declared it as his favored symphony. It was nicknamed by the composer the "Eroica" (Heroic). There are two different routes which conductors take when conducting this piece. One is a brisk tempo with a Haydnesque feel. It is interesting to hear it this way because this is probably how the composer heard it in his head, being that Haydn's symphonies were the backdrop for his own musical education. However other conductors feel it as a much weightier symphony and prefer to perform it almost like they would a late Romantic symphony. This way is slowed down and sharper with less bounce; more profound. There is no correct way. However the latter way feels more "heroic" to me. For this symphony I absolutely love George Solti's very late recording with the Chicago Symphony even though it is slower than most. This is only available as part of a box. A good second choice is George Szell's very fine reading with the Cleveland Orchestra on Sony.


At this point, you may feel tempted to purchase a copy of the 9th Symphony, however a deeper understanding of it will be achieved after hearing a few more works.



Beethoven's Violin Concerto is considered along with Brahms' the greatest ever written. Funnily, Beethoven's Violin Concerto is one of the least virtuosic concertos ever written. It is one of the composer's most understated works. It is loved because of its beautiful melodic writing, a gift Beethoven had, but did not rely on. My favorite recording of the Violin Concerto is Hillary Hahn's which is coupled with Leonard Bernstein's Serenade.



Speaking of melody…..Beethoven's 6th Symphony is his most melodic and a lot of fun. It is an early example of program music (music meant to depict imagery). The Symphony goes by the nickname of Pastoral. A great recording of this work is Bruno Walter's on Sony. It is coupled with the 4th Symphony which is another melodic gem.


Now the WEIGHTIER Beethoven:

Beethoven in his final decade composed some of the most difficult music ever written. His deafness turned him inward and his frustration over this matter is very apparent in most of his late music.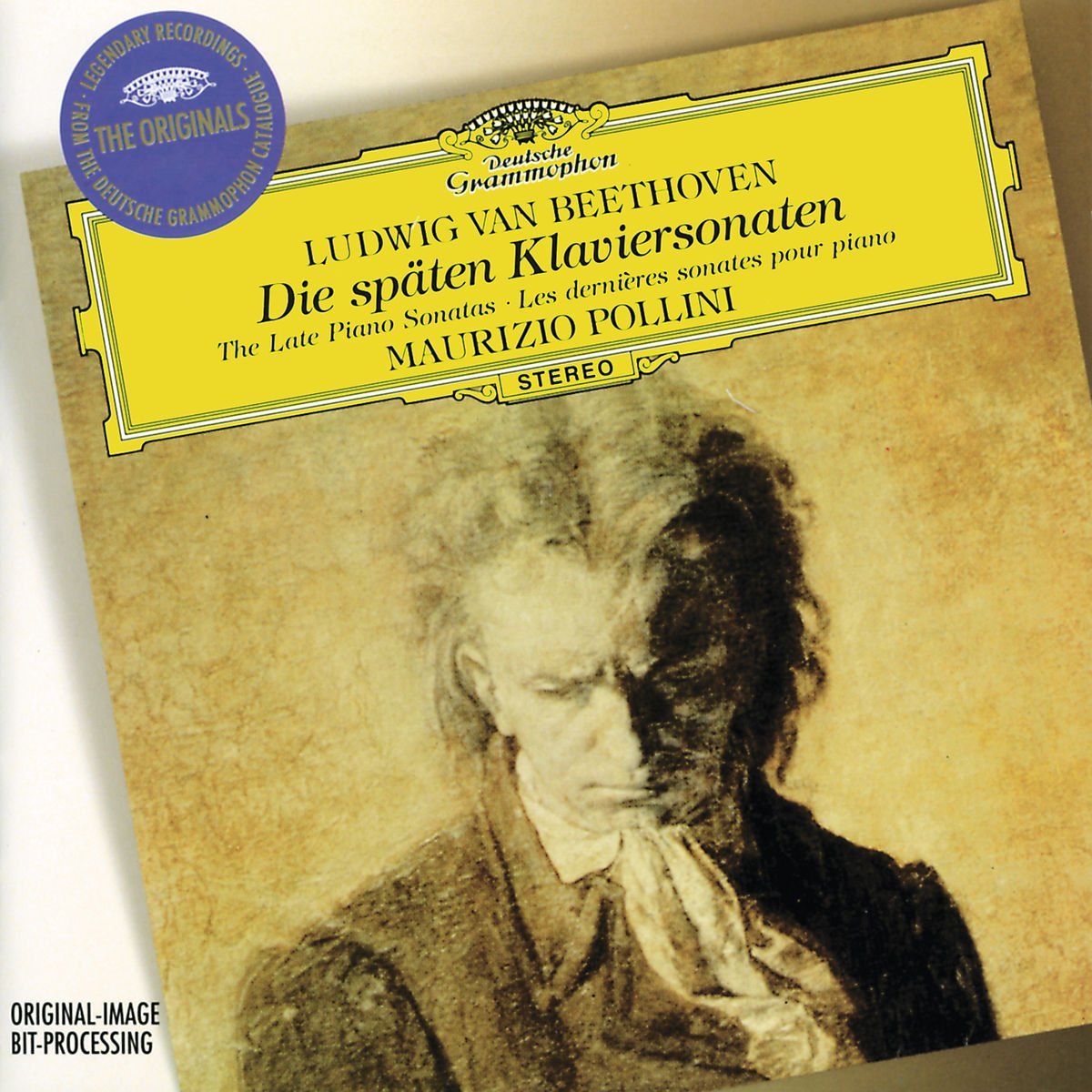 To begin with this very daunting period, try Beethoven's final five piano sonatas. They are referred to as the late Sonatas and are often sold together in one double CD unit. The 29th Piano Sonata, known as the Hammerklavier, is one of the most extraordinary pianistic conceptions ever. And the last one (Piano Sonata No. 32) is considered the most important piece of music ever written for the piano. Maurizio Pollini is excellent with these works, as his recording on Deutsche Gramophone demonstrates.




NOW the 9th Symphony will make more sense. Beethoven had been working on this symphony for three entire decades. I love this work. However it is not my personal favorite symphony of his. This is the first known symphony to incorporate human voices and it was a revolutionary idea later to be further developed by Gustav Mahler. Herbert von Karajan made several recordings of this work, but in my opinion his best recording is the one from the 1970s with the Berlin Philharmonic on Deutsche Gramophone.



Lastly, you've arrived at Beethoven's most heart-wrenching works and most complex as well: his final String Quartets. There is no question that these are the greatest string quartets ever composed. A great recording of these is the one by the Takacs Quartet.

Now you have a very well-rounded Beethoven Collection. I recommend avoiding Cycles of Symphonies or Piano Sonatas if you are new to Beethoven.

Also if there is any other composer you wish for me to make a beginners guide to just name it and I'll do it as soon as I see it mentioned on this thread.

Dave
Edited by DavidMahler - 8/6/11 at 10:25am