Joined

Jul 18, 2017
Posts

8
Likes

2
Location
I figured this would be a nice forum to put, as I have never heard these, but oh so I would want to.
Sony MDR-XB500 : I always wanted to feel bass below 20 hz. They appear lightweight and comfortable. I would imagine the sound is fairly transient and recessed in the presence band due to the distance of the ear from the driver. Back then, I would assume they could be found for about US $39 dollars. Today, only parts can be scavenged under that price. New old stock ranges from US $295 to even $395. To think that one guy who just bought these in bulk and put them in his closet could afford a new house with the sales he makes from these. I just feel bad each effort Sony makes will not top these.
JVC HP-DX1000 : I have used JVC headphones a lot. The Gumy Plus is their best model. I have tried the HA-S160 Flats and the HA-SR185; both well-built but underwhelming headphones. There is no sub bass. The headphones I would want to save up for are the SZ1000 or the SZ2000, but when looking images of those I saw these. I cannot describe the aesthetic; it is like a premium headphone that looks like a stock headphone. It looks like something from Counter-Strike. A lot of headphones look boring no matter what they are made of, but these do the trick. Anything with wood means I am less likely to tinker with it. This is one headphone I would want to own based on looks alone.
Koss Pro4AA : I am convinced this is the most rewarding headphone by Koss. I have heard tales of how it was the premier studio headphone with great comfort and isolation. In the new millennium, Koss changed their materials a bit. Apparently it is not easy to power them and the oil cushion is gone. I would imagine on the right setup they sound exceptional. If music sounded the best on these in 1970s than it would be the king of headphones in my opinion.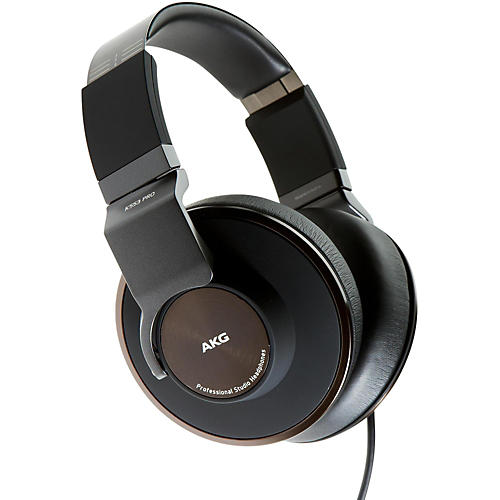 AKG K553 : The first time I saw them was in a video review. I instantly thought they would block a ton of noise out. Not only that, but also they would have great AKG sound quality. I would imagine these headphones would feel like quality in my hands. The style reminds me of the Sony MDR-XB450, but more premium.
Monolith M560: This is it. I feel like this is the headphone that would convert me to planar. I also heard of this on a video review of the product. It can be used open or closed, and has a low price when compared to other planar headphones. I am convinced it is the best value in headphones in the United States. I do not own them, but I am sold.
These are the headphones I would want to own, but I am simply of low means so they are wistful cans to me, such is life. Which headphones would you like to own one day but may not ever? I thought this would be a fun idea for a post. Have fun with your picks!