Joined

Sep 20, 2019
Posts

315
Likes

1,256
Location
MEST Indigo-- 2021 Thanksgiving Exclusive Model

The Revolution will never stop.

9 Traditional Acoustic Drivers + 1 dBC-s Dual Sides Bone Conduction System

Infinite, Incredible, MEST Indigo
You know us, and you've heard the magic of MEST. But you may not know the infinite potential of the bone conduction system and the quadbrid design. So here we go, at the moment of MEST's 3 years old birthday, and as the Thanksgiving tribute to all our fans, we are proudly announcing the newest MEST thanksgiving western exclusive model—MEST Indigo!

Major upgrades:
2 more EST drivers for the smoothest treble in the line-up. The driver configuration now is: 4EST+1DD+4BA+dBC-s BC system

Upgraded M3 Copper custom cable manufactured by PW Audio

Newest materials--Aircraft-grade Indigo Carbon Fiber + Fruit Wood Faceplates

Replaceable Filter

Upgraded Dignis Case (same as Mason)
​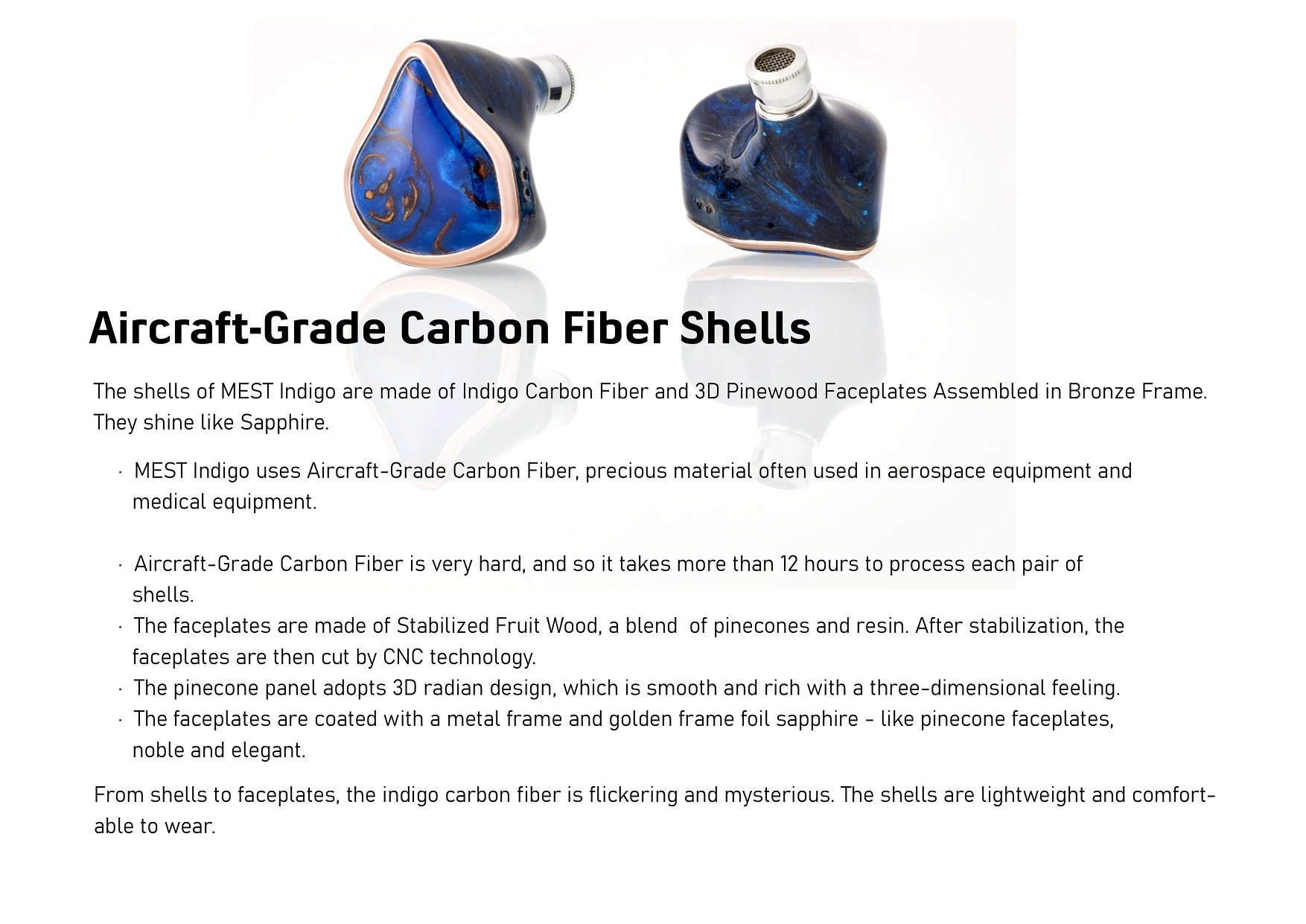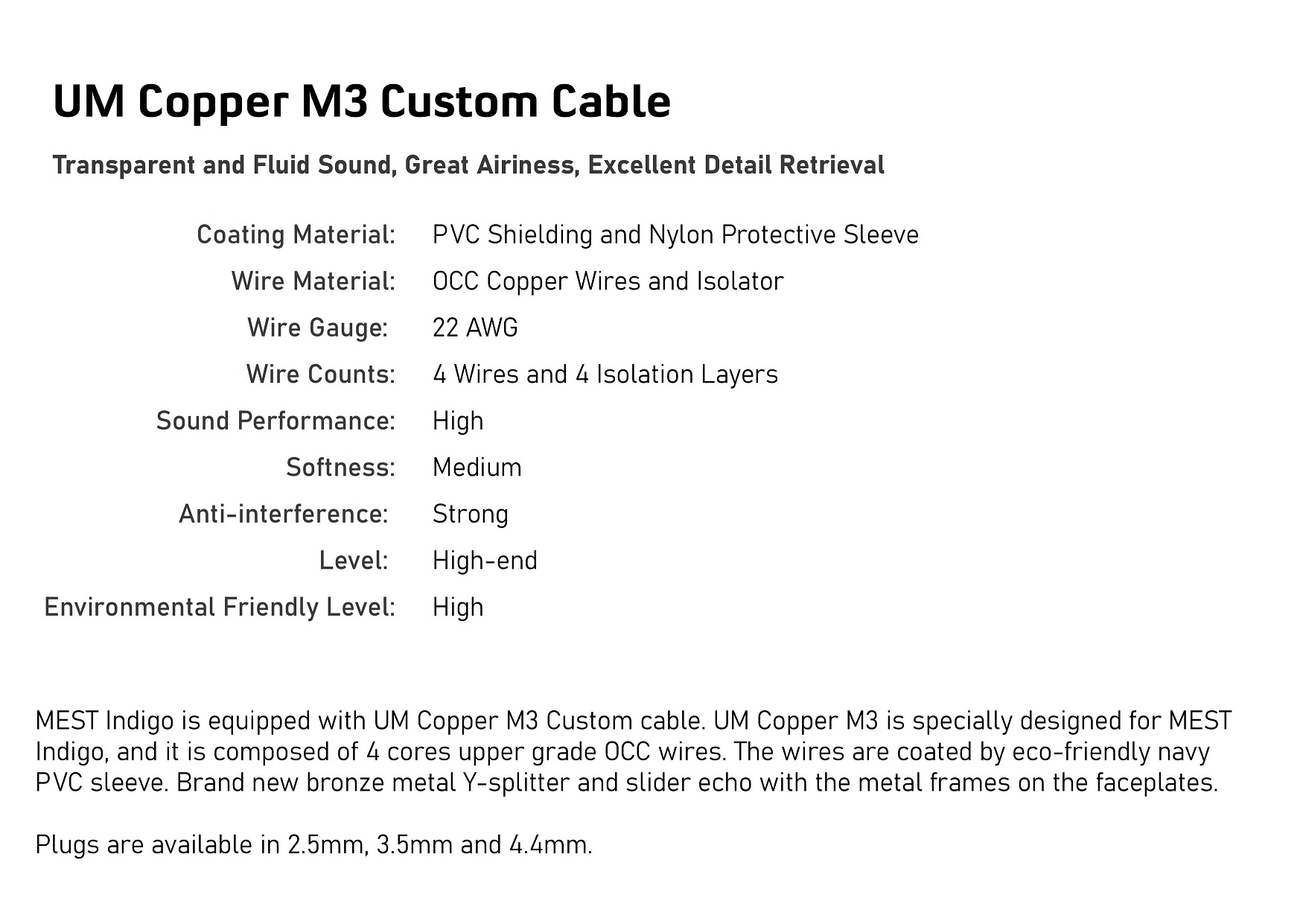 MSRP: $2699 Limited 200 sets

Early Birds Deal: $2459 + First 50 customers will receive a free UM accessory package.
Pre-order at
Musicteck
In the year 2020, we have experienced too much, more than we can bear. We are delighted that the release of MEST could be a shining star breaks through the darkness for many audiophiles. At that time, we believed MEST is the finest quadbrid IEMs we can deliver to the community. Shortly afterward, MEST has become one of the most popular IEMs in the community. We are amazed by all the compliments we have received worldwide. However, we also generated some advice and some criticizes from our customers and the reviewers we have worked with.

In 2020, not very long after MEST was released. We built a text mining model, scraped the information from online reviews, and recorded every word from the video reviews to analyze the PROs and CONs of MEST. We also generated data from our customers among the Western community about their favorite music genres. Collected data from our distributors about the return cases and classified them by reasons... We have found some key points that we can improve on the MEST. There is only one goal for us--to design a perfect quadbrid IEMs, as close as it could be, and here is what we did on the MEST's successor-- MEST MKII.
Brand New dBC-s Dual Sides Bone Conduction System with Newly Developed B2 Bone Conduction Driver--

A full range refinement provides fuller and bolder sounds in the lower frequency than the MEST. Further extended frequency response range from 20Hz to 70KHz.

Upgraded Shell Design--3D printed semi-custom shells, one-piece carbon fiber material, lighter in weight, smaller in size, and more comfortable fit.
Retuned towards Western Audiophiles' Tastes--With genres like Rock, Metal, Jazz, POP, EDM, Classical in mind, MEST MKII will provide a denser and fuller sound than the original MEST.
Upgraded Stock Cable-- 4 cores, 24 AWG golden ratio upper purity OCC customized cable is comparable to most of the premium cables in the market.
AZLA Sednaearfit Xelastec Ear Tips-- MEST MKII is the first IEMs with the AZLA Sednaearfit Xelastec ear tips in the stock package. Sednaearfit Xelastec is known as the most advanced PVC ear tips in the market; The data also reflected that it is the most recommended ear tip for the original MEST.
Upgraded Packaging and Accessories-- Newly designed ESP gift box, MEC cable storage device...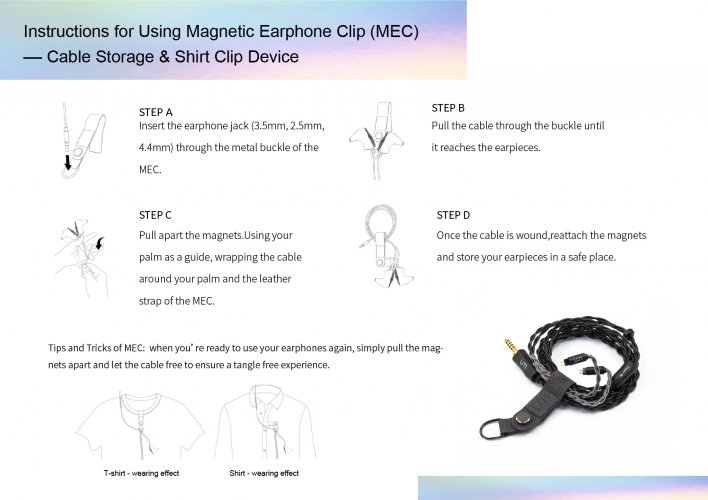 UIEM MSRP: $1499
CIEM MSRP: $1799
(Only available at
Musicteck
at this moment)
MEST
World First 4-Way Quadbrid IEMS​
MEST is our first hybrid headphones that use four different types of drivers-- bone conduction, EST, balanced armature, and dynamic.
There are many fun features the MEST, the newly designed bone conduction driver is definitely one of them. We spent four years in developing, configuring and tuning this uniquely designed bone conduction driver. The priority function of the bone conduction driver is to embellish the mid and treble. In the development phases, we found the bone conduction driver works remarkably well with EST and BA drivers in upper-mid and treble. The bone conduction driver with carbon fiber shell efficiently reduced the sharpness of EST drivers in treble without affecting transparency and treble energy. It also added a touch of sweetness in mid and smooth out the transition from mid to treble. With this bone conduction driver, MEST is able to deliver one of the most transparent and balanced sounds among our productions.
To know more about the bond conduction technology, here is an introduction:
Diagram 1: MEST Exploded Views
Diagram 2:The faceplates of the headphones are specially designed according to the structure of the bone conduction drivers. Bone conduction driver delivers signals by vibrating the faceplate. Then the signals are passed to the carbon fiber shell and finally delivered to your inner ear.
Diagram 3: The bone conduction drivers are made by metal vibration pieces that are covered by piezoelectric ceramics. The ceramic layers will bend the metal vibration pieces to make micro-vibrations according to the changes of input alternating voltage.
Diagram 4: The frequency curve of the bone conduction driver along with the shell on HATS.
According to the frequency features of bone conduction driver, it can be used to embellish the vocals and instruments in mid and treble.
As a summary, MEST bone conduction technology has the following features:
No standalone sound tunnels for bone conduction drivers.
Sound can be heard by touching any parts of the shell.
Low-Voltage driving bone conduction driver
Resistant to treble noises
Low distortion
Smart fit and easy to be assembled
We will have a demo unit of MEST at 2020 CanJam NYC.
Drivers Configuration (per side):
1x Bone conduction driver to embellish the mid and treble.
2x EST drivers serve ultra-high frequency
2x High BA drivers.
2x Mid-high BA drivers.
1x Dynamic driver serves mid and bass.
Estimated MSRP:
$1399 for a universal fit
$1699 for a customized fit
Due to the special structure of MEST, we do not offer interchangeable reshell services between universal-fit and custom-fit. Making a customized MEST requires much more workforces than a universal MEST, thus we have to charge this $300 as a premium to cover additional costs. The custom-fit generally offers a larger touching area to your skin than universal-fit, thus the custom-fit helps the bone conduction driver to optimize its performance.
MEST is soon available at:
https://shop.musicteck.com/collections/um-unique-melody
MINI MEST

Open Air Balanced Armature Drivers X Bone Conduction Driver HIFI IEMs​
Technology

Bone Conduction Sonic Engine
Mini MEST succeed the bone conduction technology in the original MEST to embellish the mid and vocal performance.
Unlike the traditional tuning approach, bone conduction technology is able to transfer certain sound frequencies directly to your inner ears through the bones of the skull, processed by the inner shell vibration. The sonic path like this: Sonic signal—Bone conduction vibrator—bones of the skull—cochlea-- auditory nerve.
Knowles Custom-made Open-air Tubeless Balanced Armature Drivers
Mini MEST applied the custom-made open-air balanced armature drivers that are made by Knowles. These BA drivers have widely open front cavities that allow them to deliver sound without the inner tunnel (tubeless). The sound signature of open-air BA drivers is similar to dynamic drivers. It sounds more natural and forgiving than traditional BA drivers.
Exterior
High precision DLP shell printing: We applied dark blue resin shells on Mini MEST which make Mini MEST aesthetically beautiful and practically comfortable.
Two-color handmade carbon fiber faceplate: We used the classic carbon fiber faceplates on Mini MEST that were used on our flagships Mason V3+, Mentor V3+ and the original MEST.
Suitable Genres
We made some tuning adjustments on Mini MEST according to the customers' reviews of the original MEST. Mini MEST suits best for the following genres:
ACG/OST
Pop/Soul/Jazz/Blues/Rock
Acoustic/Classic
Specifications
Driver Counts: 4
Frequency Response: 20Hz~20KHz
Impedance: 23Ω
Sensitivity: 113dB@1KHz
Driver Combination: Open-air BA Drivers + Bone Conduction Driver
Driver Configuration: 1 Bass + 1 Mid + 1 Treble + 1 Bone Conduction
Accessories:
Headphones: Mini MEST one pair
Cable: 4 cords silver-plated cooper cable
External Package: UM classic black case
Carrying Case: Custom-made blue leather case, manufactured by Dignis
Warranty: Mini MEST warranty card
Ear tips: S/M/L
Others: Premium grey scouring pad
If you have any questions, please email to:
uniquemelodyusa@gmail.com
.
Mini MEST is now available at:
https://shop.musicteck.com/products/um-universal-mini-mest?variant=32140775850046
MEXT ​
MEXT Head Gear Intro Page:
https://www.head-fi.org/showcase/un...of-bone-conduction.25639/reviews#review-28372
Last edited:
Feel free to reach out to us at any time! To reach me personally, leave me a PM or email me at umwang@uniquemelody.org and I'll get back to you as soon as I can! Stay updated on Unique Melody at their sponsor profile on Head-Fi.