Joined

Apr 7, 2009
Posts

4,315
Likes

3,845
Got my Shure SRH840 today
The only closed can I owned was the D2000, which I didn´t really like.. Bass was to much for me, the mids not there and the treble so so..
I tried the Shure SE530pth because I needed a sealed can for blocking the TV, but in/ear wasn´t for me.. I did like the sound though
I considered the ATH/M50, but just before I pulled the trigger I found out about the Shure SRH series.. so with the sound of the SE530 in my mind I ordered the STH840 yesterday..
First thing I noticed was the cord sticking out, which is IMO quite annoying, so I put two tyrap´s around it
I hooked the Shure on my X/Can/V8, feeding straight out of my pc into my X/Can DAC..
Straight out of the box the bass was flubby, seperation kindof awful, treble sounded pretty good though.. I knew this is to be expected straight out of the box so no concerns here
About five hours later it is already a other headphone.. Bass straightened out fairly well, the mids are clear and.. I think the word is lush, treble is very good, not harsh but with great detail.
It´s a comfy headphone, get´s a bit warm though..Isolation in and out is very good.. From what I remember from my SE530 the sound signature seems similar, but I have no means for direct comparison, so, I´m not shure
Much better then what I remember from my D2000 I´m happy to say..
I give some more impressions after 100~hours, I think I might love this headphone in the nearby future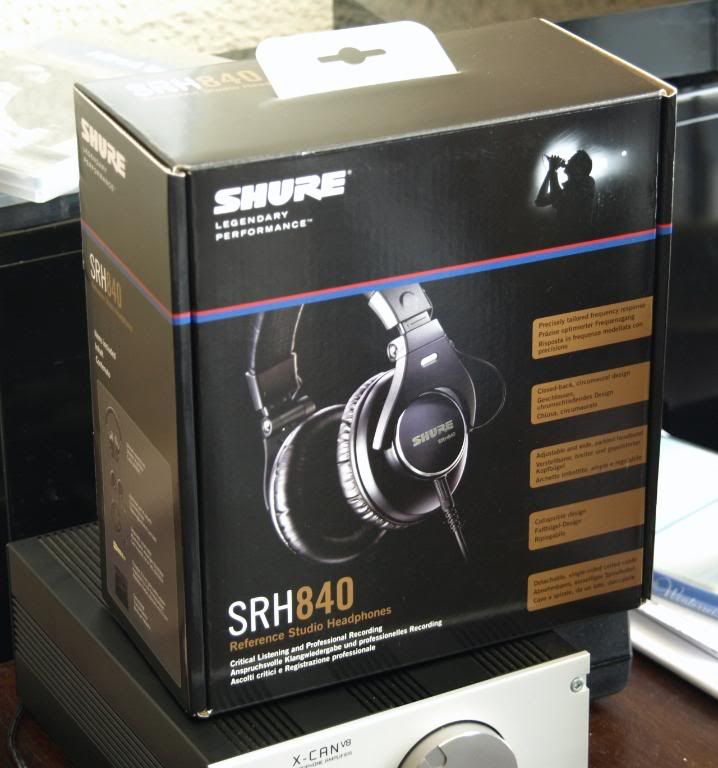 [/IMG]