Joined

Oct 14, 2003
Posts

408
Likes

27
I'm sure someone's probably already posted a guide, and it probably even has pictures too but if nothing else, this gave me an excuse to play with my camera
I've read about the Beyer pad mod before, but I didn't really want to hassle with calling them and ordering over the phone. Well, the pleather pads that come stock on my 7506 started to kinda peel away at the seem. Also, I was able to find a place online that sold them:
http://www.amazon.com/Beyerdynamic-EDT250V-Headphone-Pads-Black/dp/B0016MF7W2
3 days later, I got them.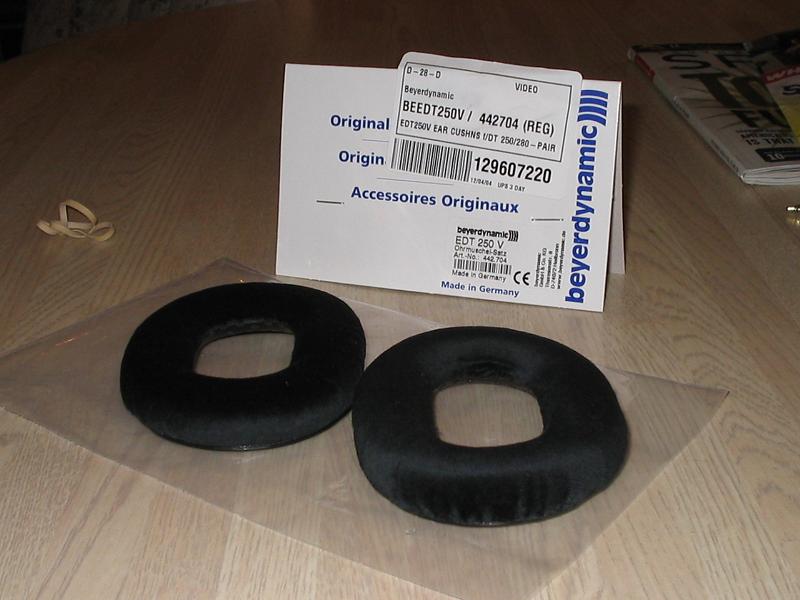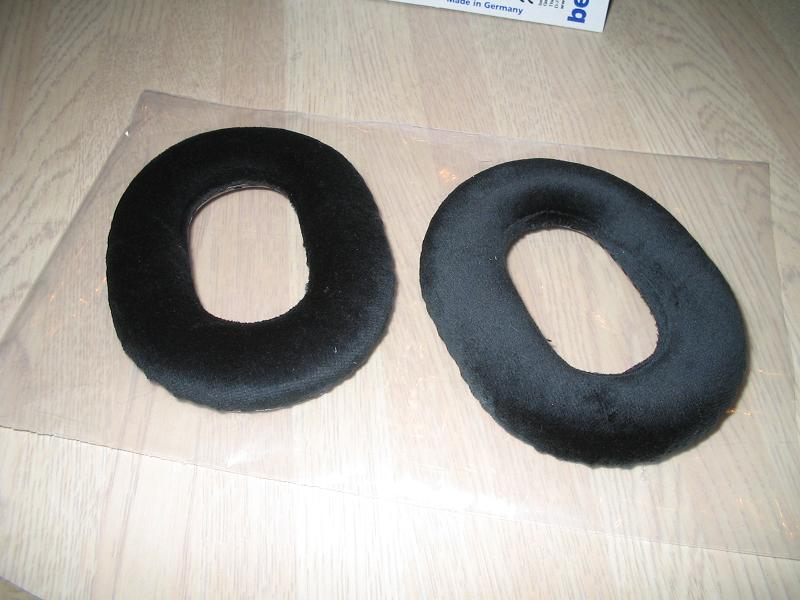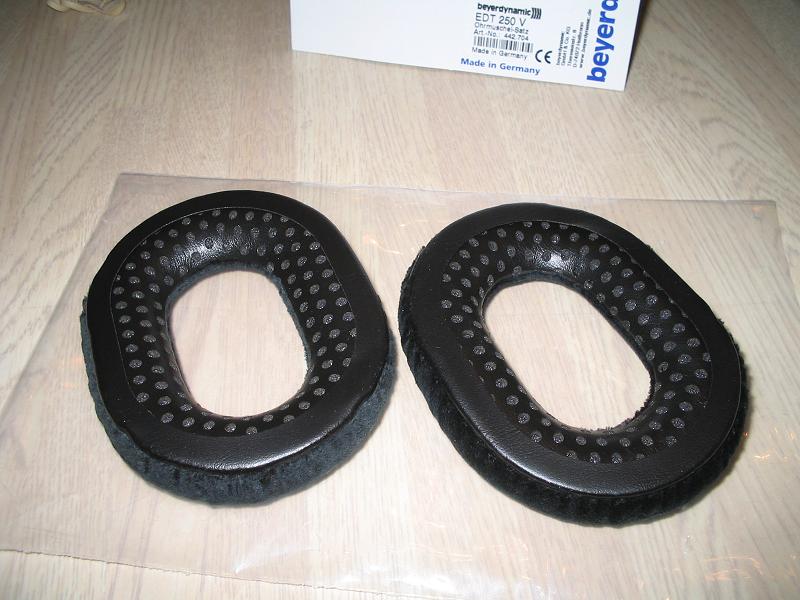 They look pretty nice.
Here, you can see what the old pleather pads were looking like: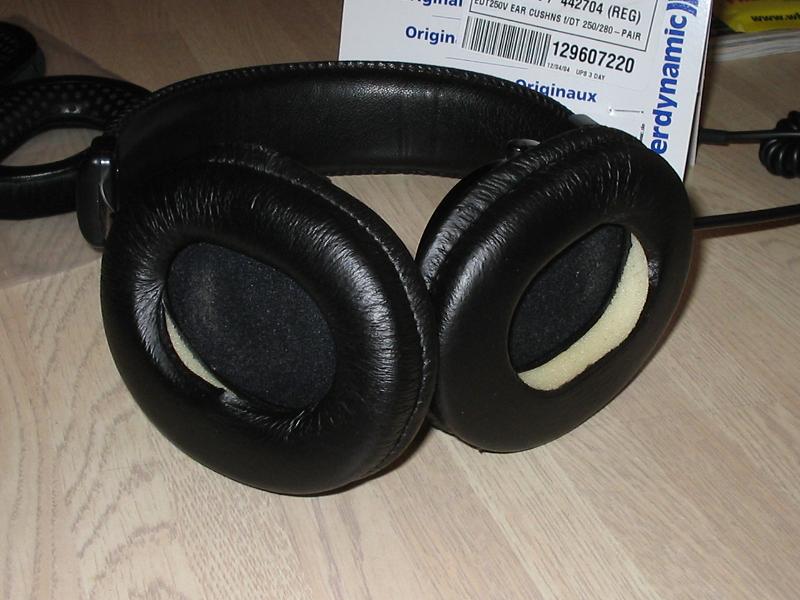 Time to remove those ugly things: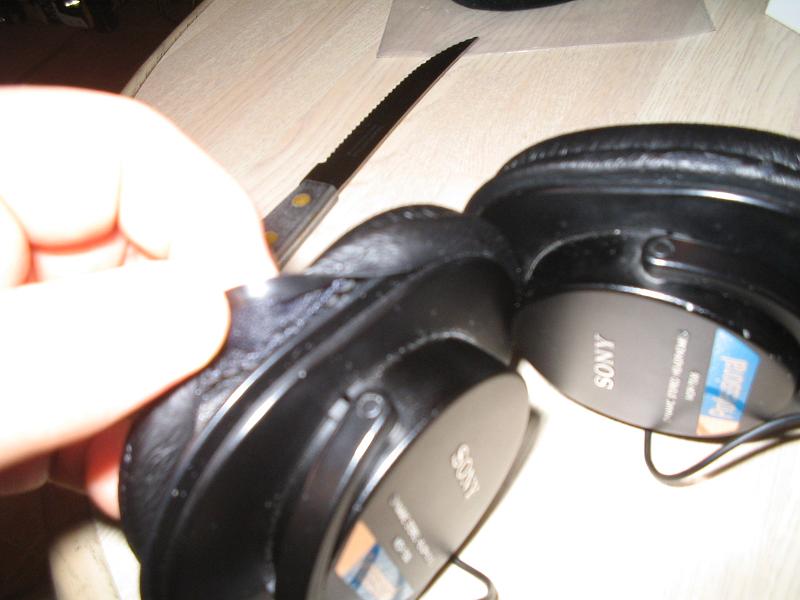 Basically just pull and it will come out of its little slot. There isn't any glue or anything holding it in there.
Once you've got both pads off, they'll look like this: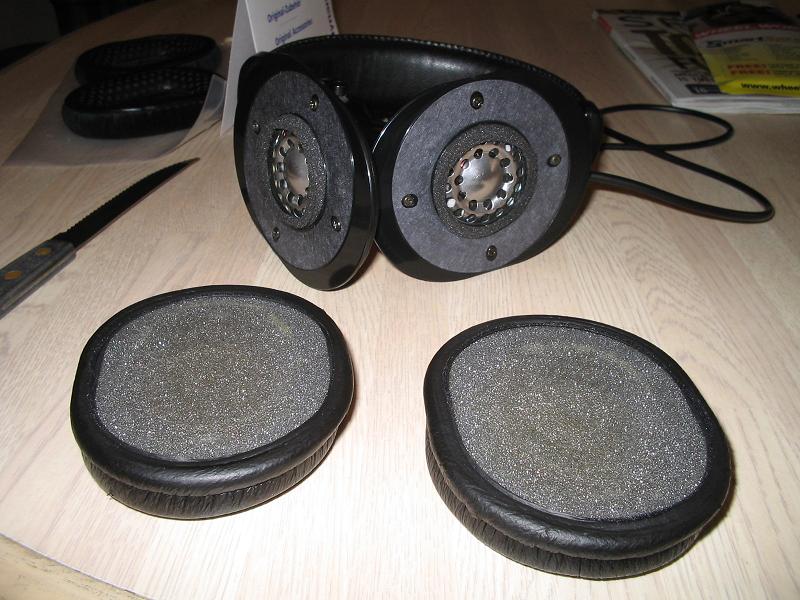 The next step is to turn the pleather pads inside-out so that it's easier to remove the foam: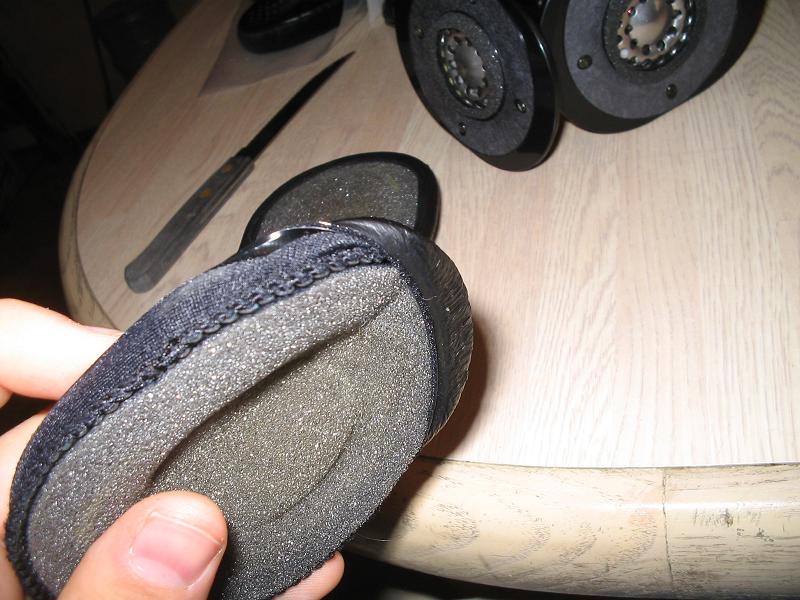 Then just pull…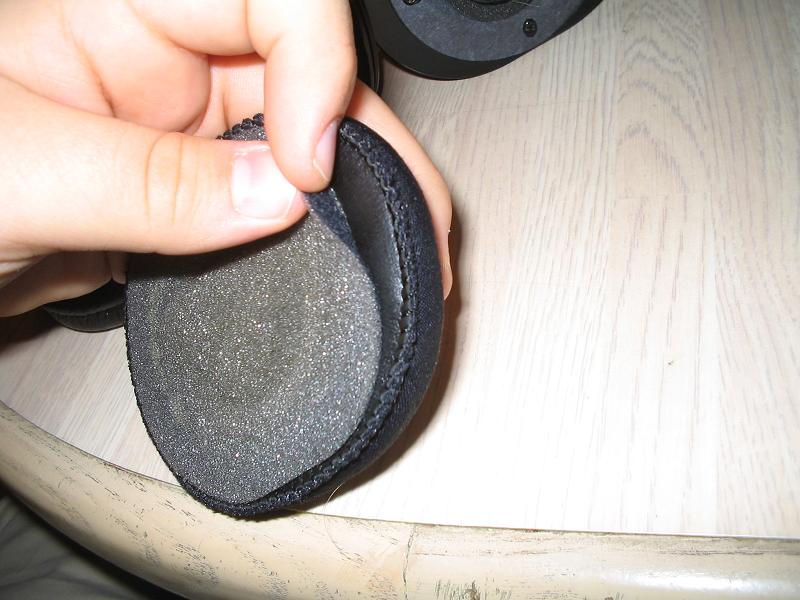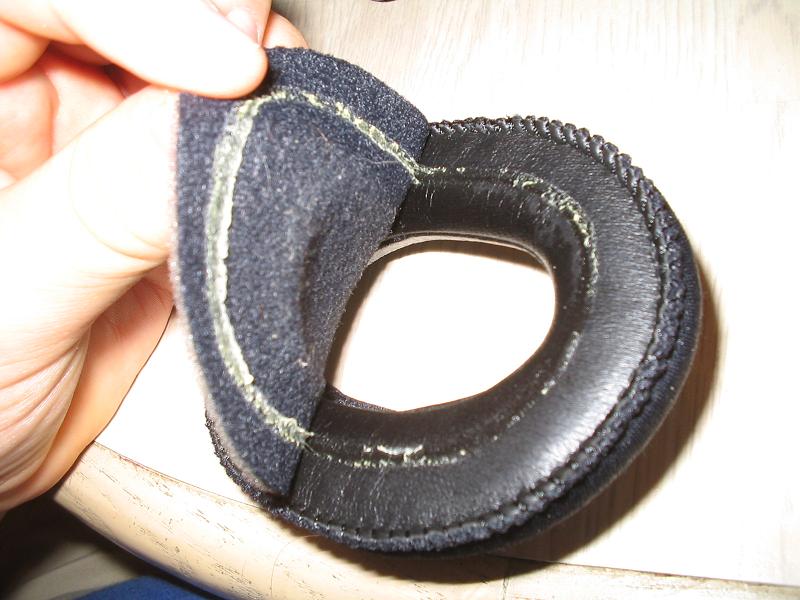 The glue wasn't very sticky, about the same as rubber-cement, and it pulls right off with very little effort. I've heard people say the glue was so strong that it actually took a layer of pleather with it… well, my glue wasn't anywhere near that strong, but maybe that's because I've worn them for a year+ already?
Two intact foam thingies: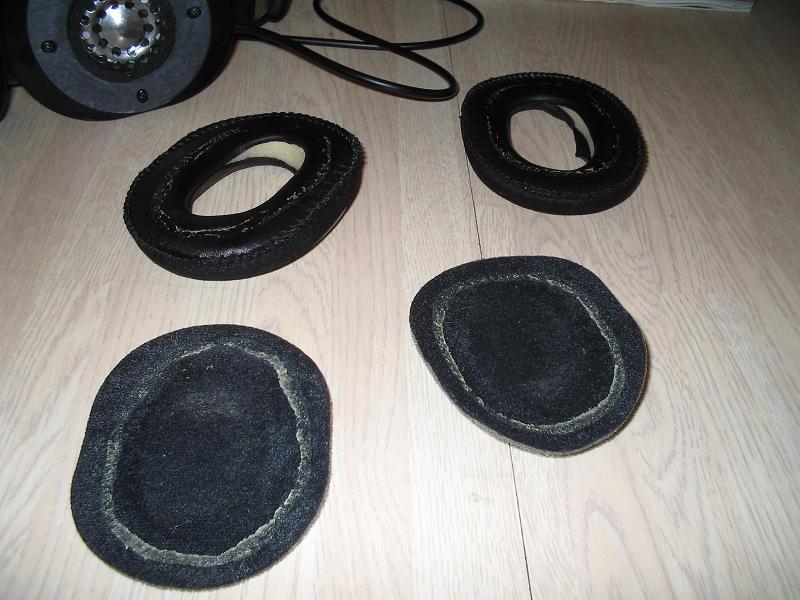 OK, you can see how big the foam thing is compared to the beyer pad, you just kinda have to work it under that flap.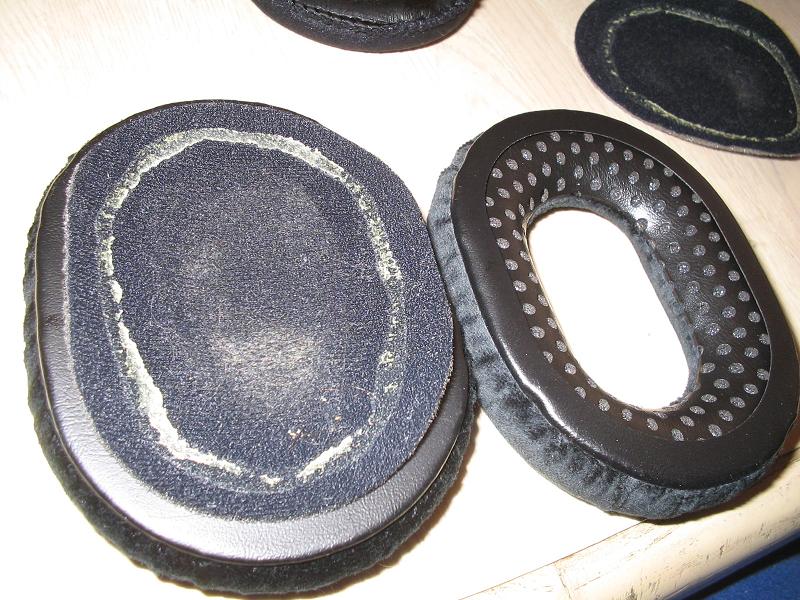 It goes in pretty easily, but honestly, after this point, the stupid f'ing foam things become the biggest pain in the ass of the entire process.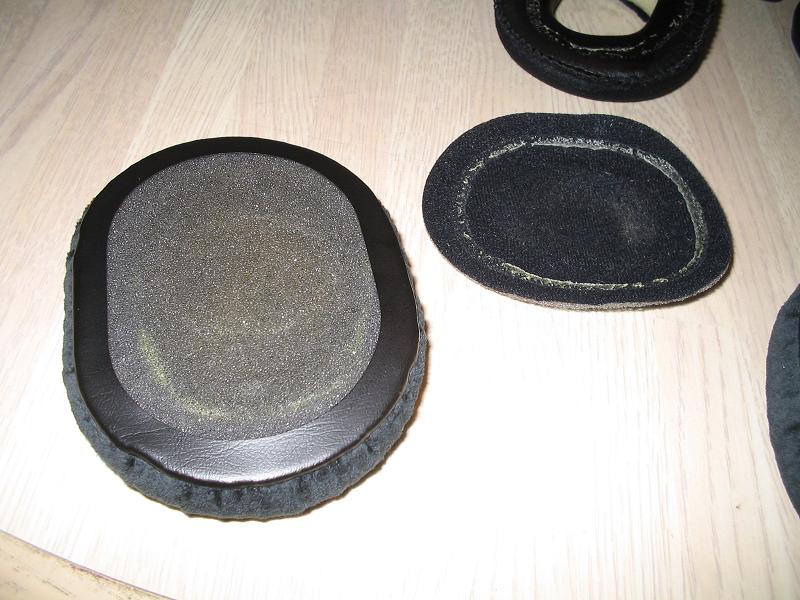 So far, so good.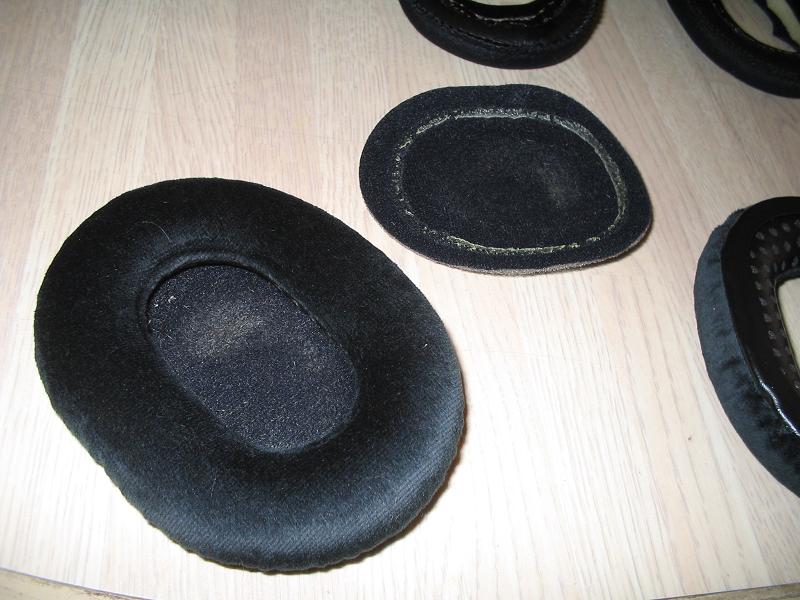 And done, well not really…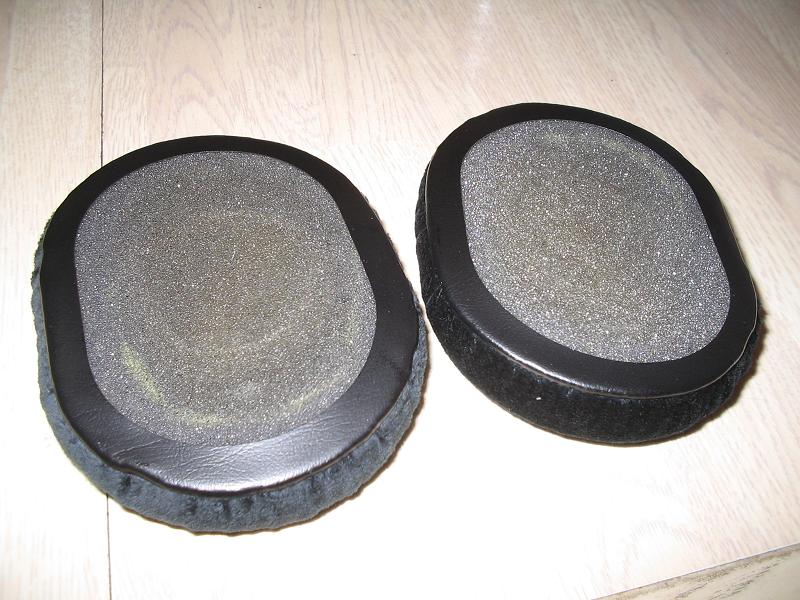 I don't know why people were worrying about possibly damaging the drivers during the process, there is that fairly thick metal piece, and it's not like your finger is going to go through one of those holes or anything.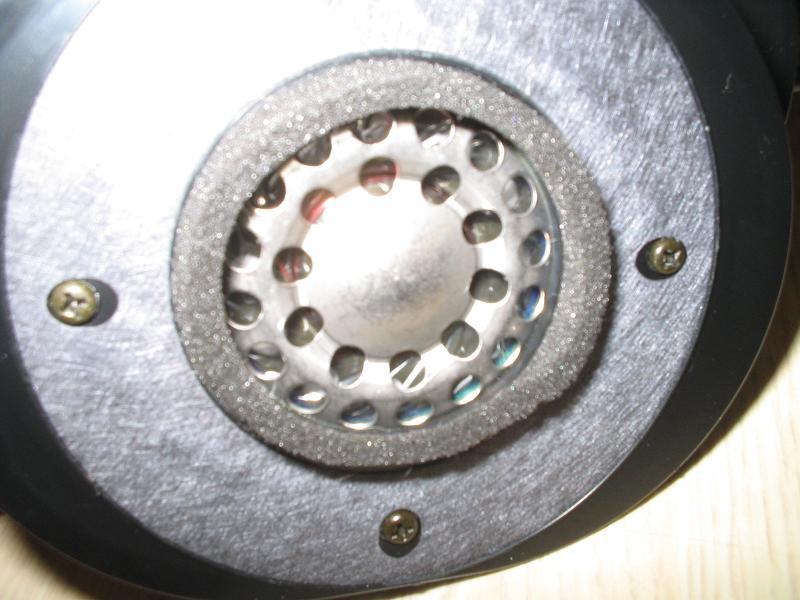 Start slipping it into that groove.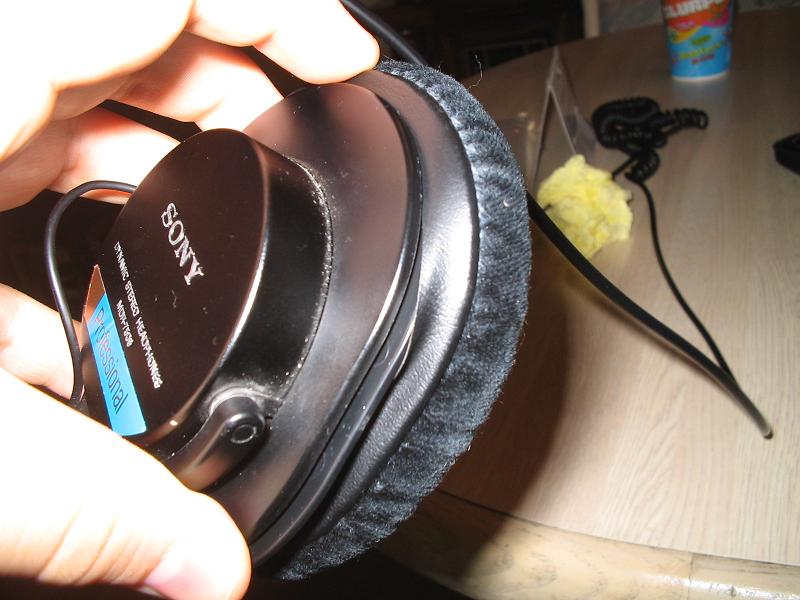 Ok, well first attempt = failure as those stupid foam thingies want to bunch up and stuff as you put the new pads on.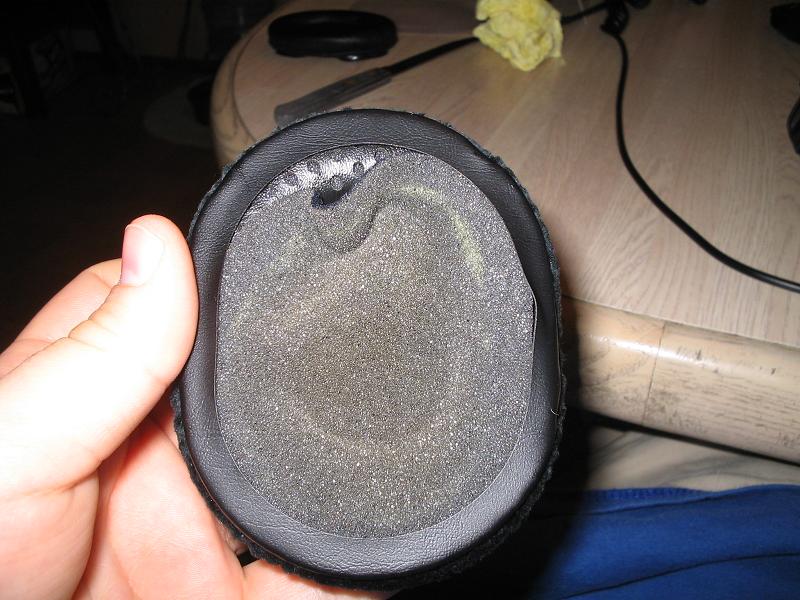 Getting there…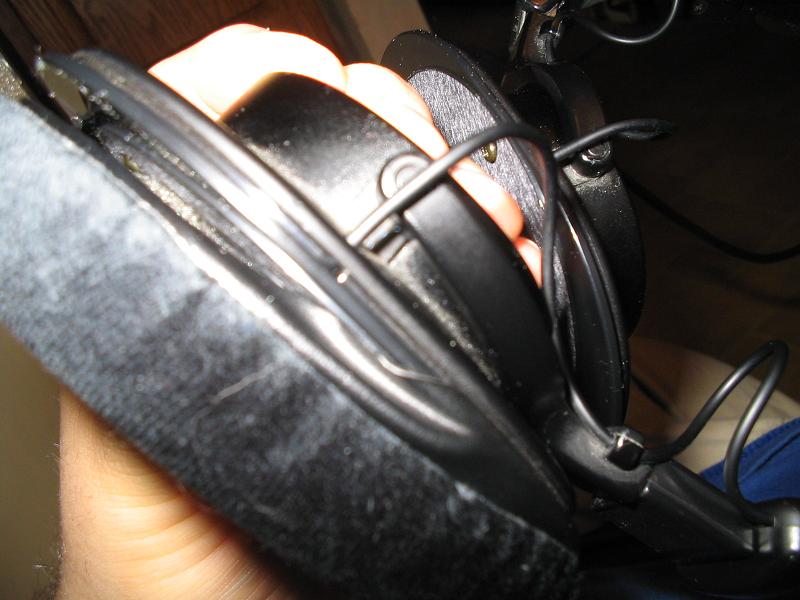 On some parts, I found it easier to pull the flap over the whole thing, then after that's done, pull it back out slightly till it slips into the groove.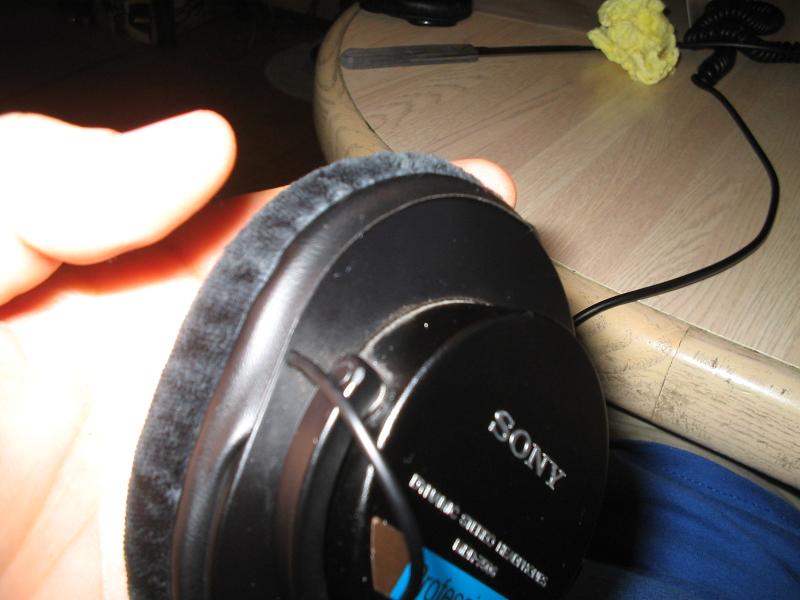 Mmm, k. Almost done, got the pad on but the foam thing bunched up again. Luckly, it was reasonably easy to work it back into place without having to take the pad off again.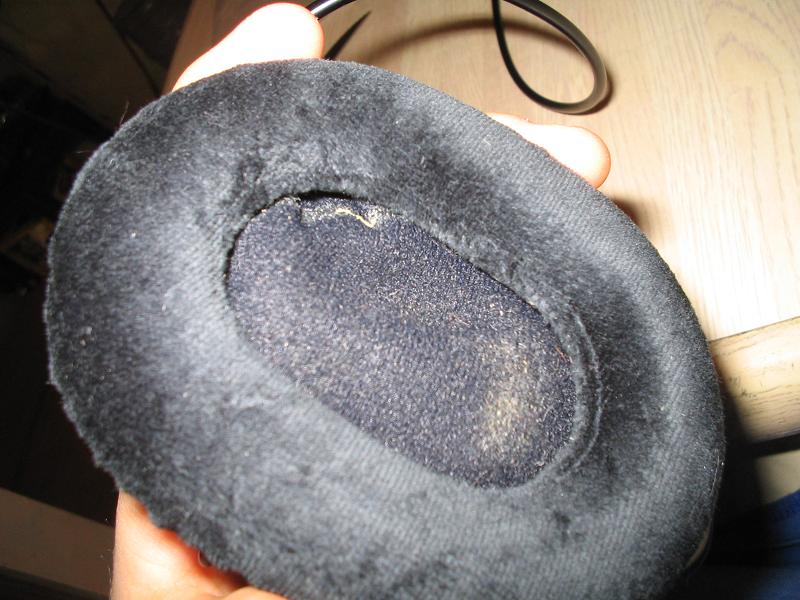 All done.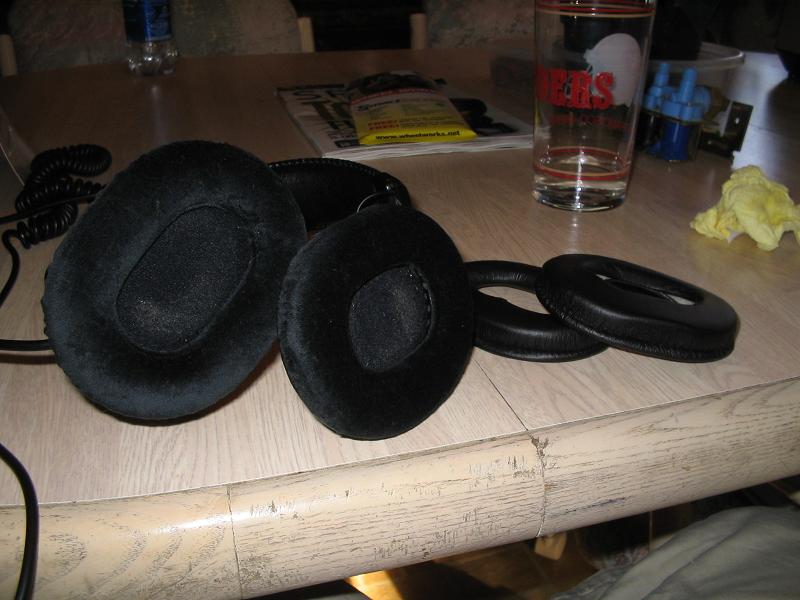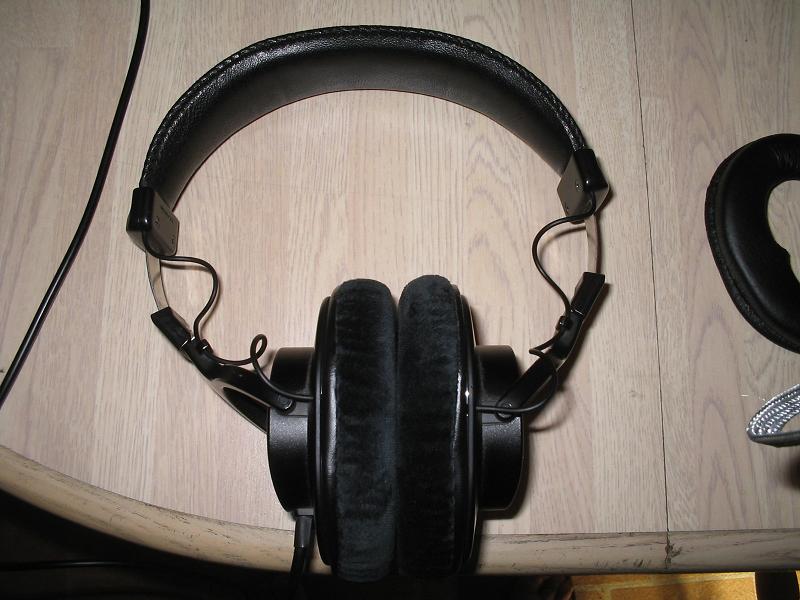 First impression is that the bass is louder, while overall the rest of the sound is just slightly more muted. The sound seems more "smooth", whatever that means, heh. They are more comfortable for sure, but not really cooler like I expected. I don't get that sweaty vinyl feeling, but I would even go as far as to say that my ears get warmer with these pads than they did with the pleather ones.