Joined

Dec 24, 2019
Posts

1,198
Likes

5,785
Location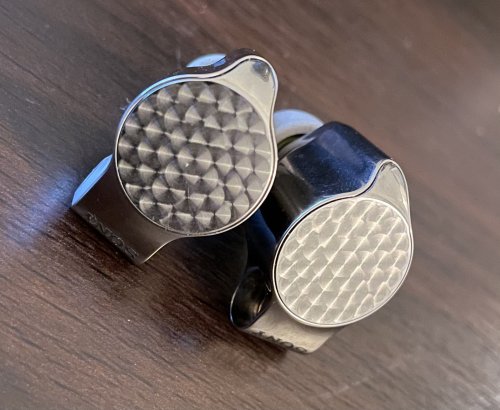 It's been nearly a year since I first experienced these shiny fellas, and I am ecstatic I've had the opportunity to try them again. Z1R was the first TOTL IEM that blessed my ears back in Feb 2020, sound-wise (not fit-wise). I've gone through so many TOTLs since then and wanted to see how it compared to my reference points in early 2021.
Impressions:
It took a while to get used to the resolution. To be fair, I was working from the Infinity MKII/Thummim/Sultan which I would consider as all cleaner monitors (Thummim debatable lol), so at first I was very surprised how undetailed Z1R felt at first. But I let them play and after some needed brain burn-in, I remembered why I fell in love with them last year-the tuning is just
addicting!
Bass:
Incredible mix of a decay and rumble. I prefer subbass over midbass so yes the midbass won't satisfy true bassheads, but the bass is definitely one of the more unique presentations I've heard out of a dynamic driver. This is even more evident with better seal tips such as the Xelestecs, but the stock Z1R tips worked perfectly for me to find the right balance.
Mids:
I can understand why some say it's recessed, but they actually work very well with the overall signature and I'd consider the signature more of a U-shaped than a V. Vocals have some nice air and warmth that compliment the unique bass (and as I will discuss next, the very special treble).
Treble
: Z1Rs can indeed get a bit hot, a bit sharp. But it never comes across as sibilant to me (unless the recording is poor and asking for it). I've learned that whatever lower and upper treble peaks the Z1R has are
not
my sibilance zones, so this was an easy "con" to cope with. The treble is still one of my favorite up to day. Tons of upper air which I feel is essential for me to get a more immersive listening experience. There is nice sparkle and bite to the notes that just makes music sound fun. It's not as smooth or extended as the infinity, but its got a bit more bite that still works very very well for my preferences.
Soundstage
: Width is great, depth is pretty strong with solid layering. Gives a rather grand overall presentation, especially for its price point.
They are relatively fun for EDM if midbass warmth is not a need, and surprisingly work very well for Indie and alternative genres during my discovery listening. I had them in for 7 hours straight during work without any dramatic ear irritation, so that was also a welcome plus this time around.
So yeah-I can still easily see why the Z1R is still a winner 2 years later

.