For sale is my mint condition Violectric V281 headphone amp. It does
not
have the DAC or the remote volume control.
If you need information about it you can look here:
https://power-holdings-inc.com/Violectric-HPA-V281-Headphone-Amplifier-p136295531
Reviews here:
Here:
https://www.headfonia.com/violectric-v281-masterpiece/
Here:
https://www.audiosciencereview.com/...surements-of-violectric-hpa-v281-hp-amp.9331/
Includes: OE power cable and manual.
Only selling as I've bought a Chord Hugo TT2. New: $2200USD Asking $1100USD includes shipping to U.S. & Canada. Buyers pays PayPal Fees. I don't have the original box but I will package it in the same box I received it in.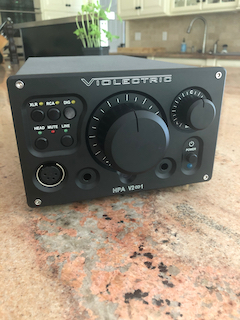 Last edited: