post-14583844
Nov 7, 2018 at 6:34 AM
Thread Starter
Joined

Jan 6, 2016
Messages

227
Reaction score

397
Location
Joined

Jan 6, 2016
Location
Posts

227
Likes

397
Selling a
rare
Purpleheart ZMF Atticus in like-new condition
. I bought this B-Stock directly from Zach in
October 2018
, and have used it for
<10 hours
. According to zach, only 5-6 purpleheart atticus/eikon
combined
were ever made.
While it's b-stock, zach mentioned the purpleheart atticus was "
new or with extremely minor finish use
". I looked hard to try and find any potential "b-stock defects", and the only thing I could find was an extremely minor chip on the bottom of the headphone (see picture below). Otherwise, it's in perfect condition.
Regarding purpleheart wood:
I had the chance to compare my purpleheart eikon with a cherry eikon, and from my experience
the purpleheart sounded faster, with more defined attacks and a slightly tighter, deeper bass
. This is likely because purpleheart is a very dense wood, with a
janka hardness of 2520
, vs
1150 for cherry
. The purpleheart atticus retains these qualities, sounding faster than the cherry eikon too.
Aesthetically, the purpleheart has a reddish-purply-brown color under ambient light, but when shown under a direct light source, shimmers a beautiful raspberry purple
. The atticus I have is actually more beautiful than my eikon, with a slight wave on the right cup and a nicer grain pattern...
I bought both the purpleheart eikon and atticus because I didn't know which one I would prefer, and ended up liking both for different reasons. The atticus's added midbass/warmer/darker signature reproduces more of a real "venue-like" sound, with vocals, bass guitar and drums sounding rich and full.
Comparing the atticus and eikon, the atticus also actually has better microdynamics, and sounds like the more resolving headphone
. The eikon, on the other hand, has better subbass and overall better clarity from not so much mid bass. For the music I listen to, which is mostly electronic/modern indie rock, and for my current setup of gumby -> lyr 3, I prefer the eikon, but
I can see someone easily preferring the atticus if they listen to a lot more live recordings/jazz/classical.
I would keep both if I could, but I'm trying to save up money for the zmf verite ($2399) and a new laptop, so unfortunately I have to sell this purpleheart atticus.
I also have a
ZMF Atmos S (silver plated OCC copper) XLR cable, with a Atmos S XLR-to-1/8" adapter
. This cost me $250, but I'll give it to you for
$SOLD.
It's a significant upgrade to the standard cable it ships with, with much wider soundstage and air. The silver cable adds some more treble to the otherwise dark atticus, making it a great complement. Why not keep it and use it with my eikon? With the eikon and my current setup, it's a little too bright; I prefer the Atmos C (copper) with the eikon, and the Atmos S (silver) with the atticus.
Either way, it comes with the standard cable, the original seahorse case, and owner's card (note: Zach messed up and gave me an Auteur owner's card instead of an atticus owner's card. Doh.). Lambskin Pads and head-band are in excellent condition (see below). It also includes the new lighter zmf headband style.
Asking for $SOLD,
with shipping to CONUS and PayPal fees included
. No trades, as I'm looking for cash for other purchases (see above). Thanks!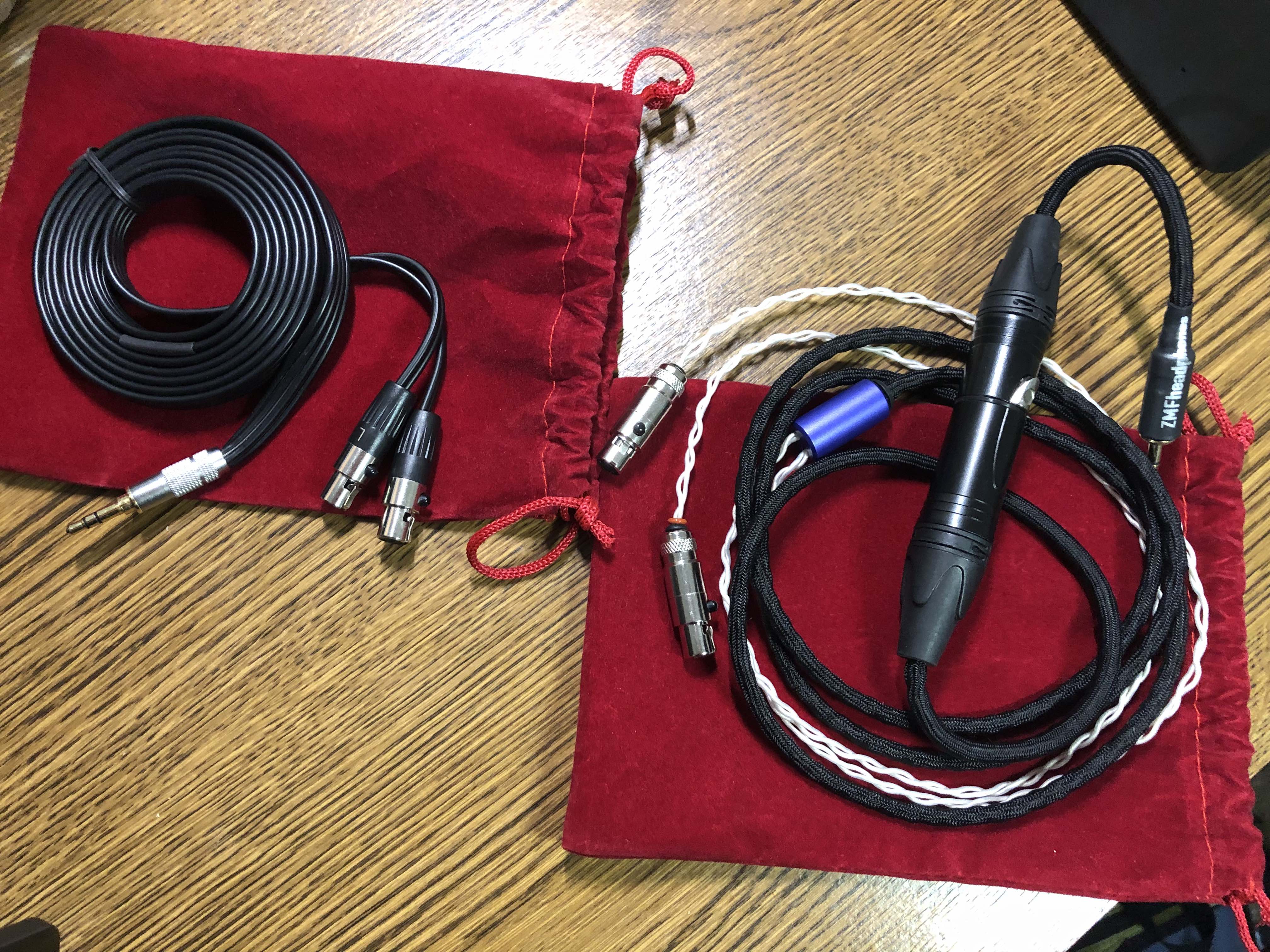 Last edited: