Joined

Mar 18, 2008
Posts

131
Likes

16
This listing is SOLD
I added more pictures as requested. Physical condition is 9 out of 10.
I am selling my Abyss AB-1266 Phi TC Headphone Deluxe headphones. I bought an original Abyss AB-1266 deluxe, upgraded to Phi drivers, then bought a Abyss Phi TC lite (6/21/19). I sold the Abyss AB-1266 Phi with lite cables so this listing includes deluxe cables, adapters, handbag, and headphone stand from the original AB-1266 deluxe package but the headphones and wooden box are from the Abyss AB-1266 Phi TC package.
Includes the following:
Abyss AB-1266 Phi TC Headphones
Dual balanced 8 FT (2.5 meter) 3 pin XLR cable set, and both 1/4" (6.3 mm) and 4 pin XLR cable Y-adaptors, all custom made high performance cables by JPS Labs for Abyss.
Heavy leather man bag style carry case (made in California, USA)
Heavy aluminum extended height headphone stand, laser engraved ABYSS logo. However, I strongly recommend storing them in the leather bag when not in use so they won't get scratched.
JPS Labs Superconductor HP upgrade cable dual balanced 6 FT (NOT 8 FT) 3 pin XLR cable set.
- SOLD separately and is no longer included.
I will sell the Abyss AB-1266 Phi TC Deluxe Headphone package separately without the JPS Labs Superconductor. First come first served. Asking price for the Superconductor 6 FT balanced cable is $1,175 + 3% PayPal fee + insured shipping.
Message me with your shipping address including your street address for an insured shipping quote. Add 3% for PayPal fees.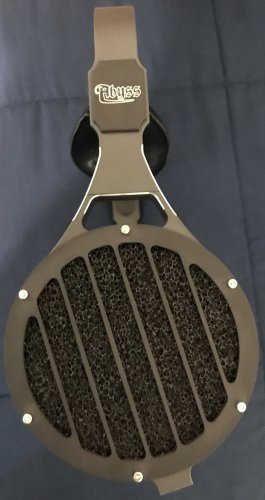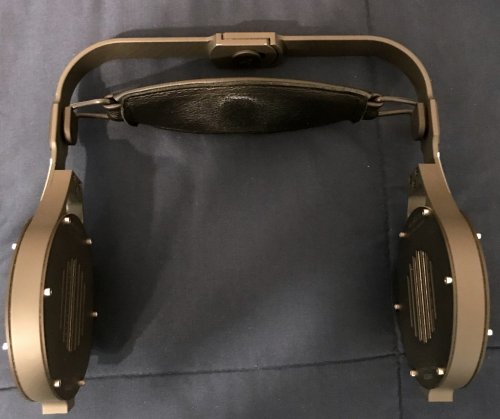 Last edited: