*Update 7-11-2009
Smyth Research has a proper website up, with ordering information and pricing as well.
Smyth Research
Will be posting more info about the
Crowson Tactile Transducers
when I get them. They are basically the "subwoofer" for the SVS Realiser.
Crowson Technology - TES-100 Stereo
*Update 7-19-2009
Pics of Crowson Tactile Transducer system posted below.
------------------------------------------------------------------------
Smyth Research's Smyth Virtual Surround Technology really stole the show for me at CanJam. I think it deserves it's own thread. Since it's a convergence product, involving headphones, video, home theater audio, and video games, I think Member's Lounge is a good place for this discussion.
Meet the Smyth SVS Realiser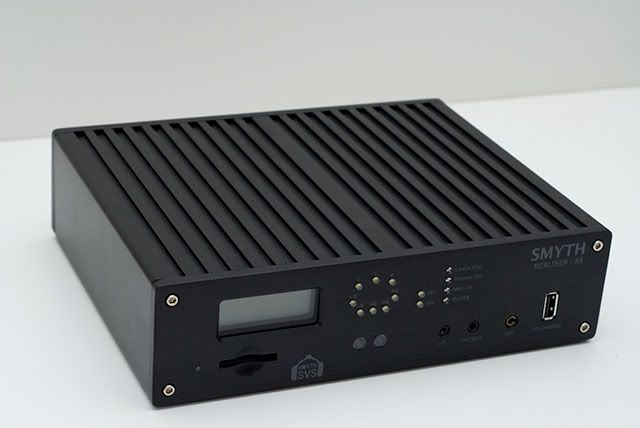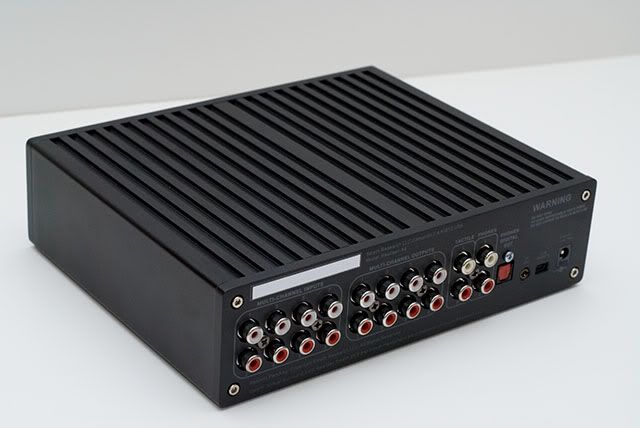 Smyth Research's Demo Set Up at CanJam 2008
*Images stolen from Vince
Unboxing Pics here:

http://www.head-fi.org/forums/5848571-post206.html
Video from CanJam 2008.
Smyth Research on Vimeo
Crowson A200 Amp
Crowson TES100 Tactile Transducer. One of the two I'm using pictured.
Because of past abyssmal and less than stellar attempts at surround sound headphones, I was initially skeptical of Smyth's SVS technology. You have to experience it to believe it. I was completely blown away. The best part is the technology works with virtually
any headphone and amp
. Yes, that's right. Smyth Research allowed me to bring my own headphones and amp to hook up to their full demonstration rig in their room at CanJam. I had the system working with my K1000's, UE Triple.Fi, and Grace m902 amp. I will start a new thread dedicated to this incredible and exciting new tech soon. It is revolutionary and will change the way many of us will listen to headphones.
I talked to both Drs. Stephen and Michael Smyth at CanJam at great length. It looks like they are planning on releasing an initial product for sale. They are shooting for fall of 2008. It will probably consist of the "Black Box" and a Stax 2050 system bundled with it. When I asked them why sell as a bundle only, they said that they wanted a consistent out of the box experience for the first release. They do have plans to release a system without headphones and amp bundled so you can use your own headphones. Of course, even the bundled version will work with other headphones.
I'll keep this thread updated with whatever info I can gather, along with everyone else's posts here to discuss this exciting new technology.
-Ed