Joined

Aug 14, 2006
Posts

3,034
Likes

18
This pair Shure E500 was on the way to the grave...with cracked and hardened cables which was common on the earlier releases. With dying breath (barely functional - still have sound on both channel), she came to me with high hopes of salvation.
It only makes sense to revive it with a new set of cable else her doom is sealed. While at it, a spanking new
5N Solid Core Reference Grade 0.2mm pure Silver
(Teflon insulated/made in Germany) was selected to replace the old flaky wires.
It does seem that Shure was determined that if one wishes to pry open an E500 unit, they will have to deal with VERY brittle plastic shell which will crack apart the moment pressure is applied on them. And so I have a badly damaged driver shells in my attempt to get to the wire terminals.
Long story short, I figured the E500 need some extensive "plastic surgery" to fix the horrendous scars.
And BEHOLD the results!!: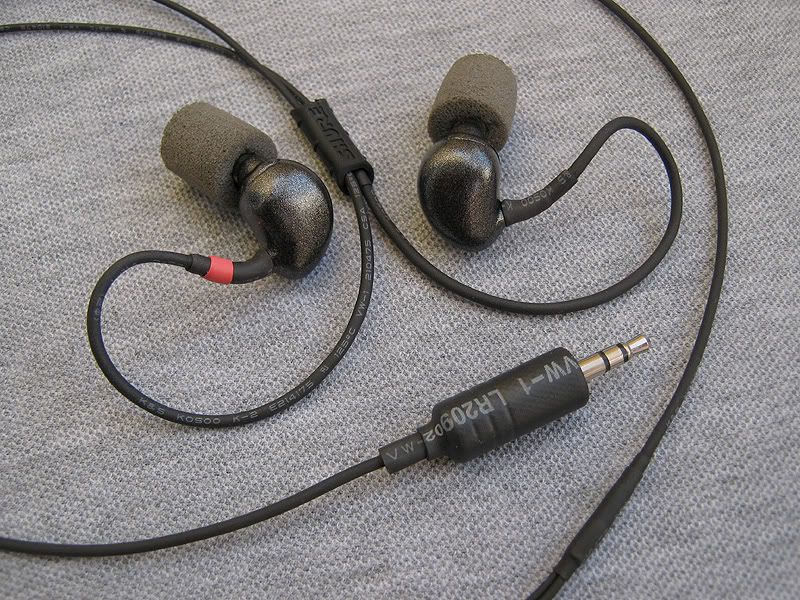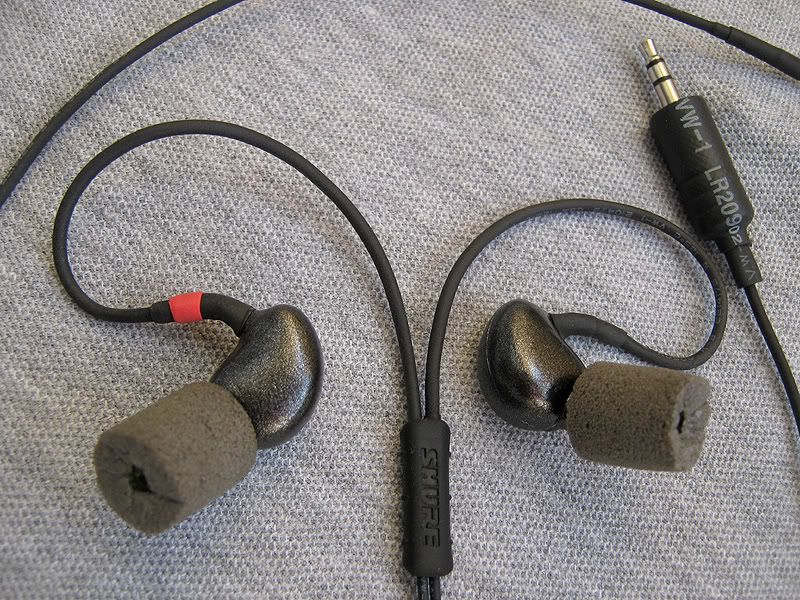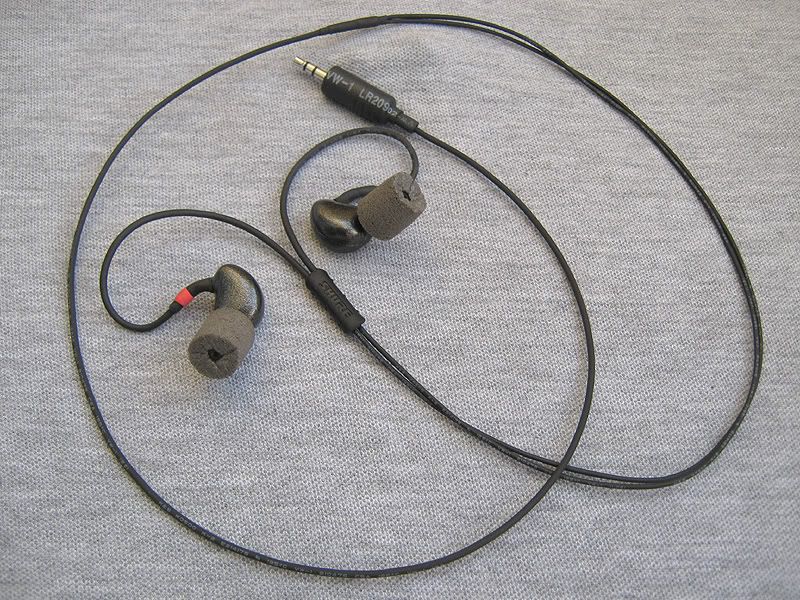 I will admit the results were way better than I first expected. They truly looked super sexy with those Sparkling Black enclosures and smoothened out angles (making them looking more beanie). And yes the cables are super flexible and pliable, easy to handle and way lighter than the original stock wires.
I also integrated a thicker permanent ear hook right after the driver stem to make it easy for over the ear wearing (there's no other way you can wear them)
So how do they sound?
Nothing short of stellar, my benchmark reference is my heavily modded STAX SR-001 MK2 system and Ultramodded ER-4P.
Before the cabling work, just like any other Shure E500, they are quite "mild" in the highs compared to the ER-4P. Slightly darker sounding with thick, but smooth mids.
The silver wires helped to bring the higher frequency nuances a little bit more pronounced (but still not as glaring as ER-4P). The mids have slightly better transparency and the lower frequencies getting a bit shy in body masses - yes very slightly leaner than the stock E500 (but still more than an ER-4P)
The sound now closely resembles my heavily modded STAX SR-001 MK2 system, but not quite there. BTW, the STAX rig is a VERY difficult system to beat, even my AKG K701 pales in contrast. So for the E500 having a resemblance to the modded STAX sound is an achievement that deserves credit.
I am a self styled lifelong Ety junkie and I find it extremely difficult to digest the fact that I like the Shure house sound. The modded E500 is devoid of listening fatigue. I can plug them on for a very long time and can easily forget that they were still plugged in.
Up until now, the listening trials have all been done paired with my unamped iRiver H160 through the Headphone out. I will plug them on to my amped rig very soon and will update this thread with more impressions.