Joined

Mar 23, 2005
Posts

827
Likes

11
My RA-1 Clone on PCB is going well. However, this AM when I connected everything I noticed one of the 9V batteries was extremely hot.
I assume this is not good as it could become very messy.
Any help with this issue would be greatly appreciated from my wife and kids.
I understand that at least according to one head-fi'er suggestion to follow the Dip-16 diagram and wire the 9V batteries like this.
Here's what it looks like upclose and personal.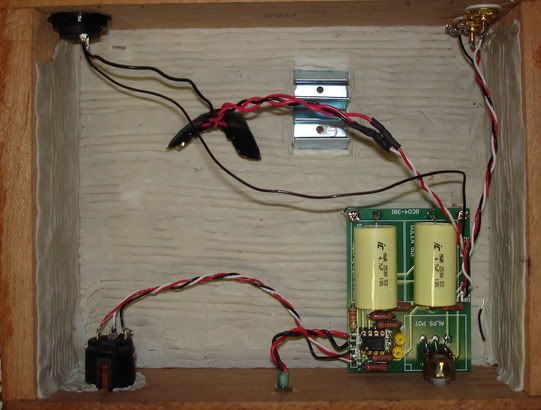 Do I have the batteries connected properly in series?
Could it be that I need to use a DPDT switch instead of the SPST?
Here's a picture of the PCB.