Joined

Jul 30, 2008
Posts

8,377
Likes

4,934
Location
Chapter One: X7
Five years ago, I wrote a series of reviews for our 8 years of products. In the blink of an eye, 5 years passed and FiiO has come to the world for 13 years. From today, I would like to continue the review writing for the left 5 years starting from the X7 model.
I remembered a while ago, there was a hot topic in the HIFI field that whether players should be Androidized or not. This is kind of an interesting topic for audiophiles to talk about. But as manufacturers, our point of view is not that important. Because even if you predict that Androidization is a trend, you can still do just the opposite. This is up to different choices by manufacturers themselves. It doesn't matter whether it is right or wrong, which is just strategy matters. Certainly, following the era trend is also a strategy. But the point is that you have to be clear about your target customers and their flavors.
Therefore, the Androidization of FiiO's HIFI music player is self-evident. For a large-screen music player equipped with the Android system, not only the operating experience is much more convenient than non-Android, but also it would be a huge step in music downloading and managing with the help of WIFI and Bluetooth function within.
Since the day we released the first player X3, we had started the X7 project. After two years of research and development, we eventually managed to do it. At the Guangzhou Headphone Exposition in September 2015, we held a press conference and solemnly released FiiO's first Android-based portable HIFI music player, X7.
The release of X7 has great significance for FiiO.
1) The X7 is FiiO's first player more than 500 USD. If we view it today it is not at such a high price. However, in 2015, there were rarely a few players more than 500 USD in China. If the X7 model could successfully go into the market, the FiiO brand would move forward a big step.
2) The X7 is FiiO's first Android player. At that time, Android-based players were fairly uncommon. Unlike today, as long as you do it well, you have nothing to worry about. So the X7 was somewhat of a product to test the market. If it failed, I believe that the general Androidization of FiiO Player may be delayed for a long time.
3) The X7 is FiiO's first product with the design of an interchangeable amp module, which was designed for both personalization and playability for audiophiles. In addition, it was equipped with the high-end ES9018S DAC chip, supporting a series of designs such as the dock function. Anyway, all was for audiophiles.
It can be said that the X7 was born at the right time, which was popular among audiophiles once released and became a hit in the year of 2015 of FiiO. It had caught up with the trend of player Androidization and satisfied the restless heart of audiophiles. Besides, it was also one of the few high-end Chinese players available at the time, coming with our advantages on workmanship, music experience as well as product quality. In the end, it has obtained double honors both in the market and brand awareness.
Even today, I feel that the simple design of the X7 is still very eye-catching. The design pattern of the X7 has also laid a good foundation for our latter products. Even the FiiO Music App has acquired great benefits from it. Why FiiO could become FiiO today, the X7 could totally be a pioneer.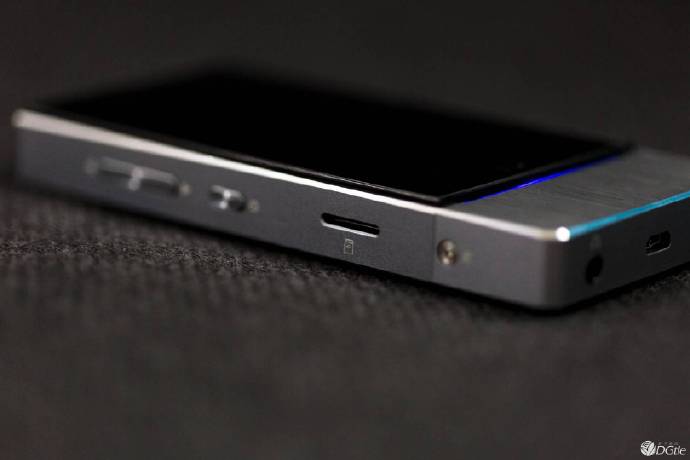 Last edited: