Joined

Oct 20, 2001
Posts

1,828
Likes

22
Has anybody tried to build
this
? Last week I found the schematic for
PPL's Lisa-II amp and jamont's PCB-layout. As the layout files weren't
immediately available I decided to "clone" jamont's layout on my own. I'll
probably be ordering a board or two in a month or so, but I thought I'd
post the layout here for comment first. The only real changes I've made are
the following:
- The capacitors for the bass boost are now with 0.4" lead spacing.
- Resistors are also on 0.4" centers as I think it makes soldering easier.
- The decoupling caps for the opamps now accept 100nF MKP caps up to 7.2
x7.2mm with 0.2" lead spacing.
- The big electrolytics for the railsplitter are now 13mm diameter with 0.2" lead spacing.
The board measures 10 x 7 cm.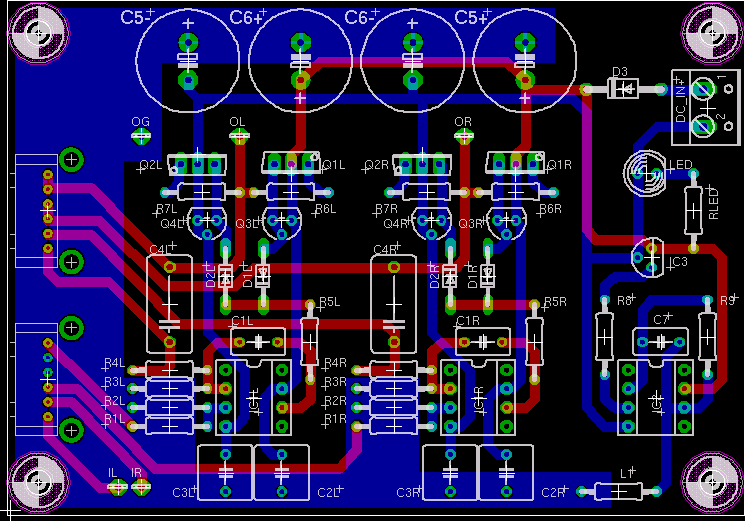 Any comments on the layout are most welcome
/U.
PS: Is it possible to use the OPA551 as the railsplitter opamp instead of
the LM6171?